This article shows how to locate your Channel ID in BoxCast, which you will need when setting up your FaithlifeTV Settings. For more help live streaming with Proclaim, view our full support article.
1. Log into Boxcast.com and select Channels in the left hand side bar.
2. Create a channel.
Insert a name for the stream and keep the visibility public.
3. Find Your Channel ID
Select <>Embed in the left-hand navigation panel. Choose Custom Channel at the top of the page, select your channel from the dropdown menu, and click Link to BoxCast.tv.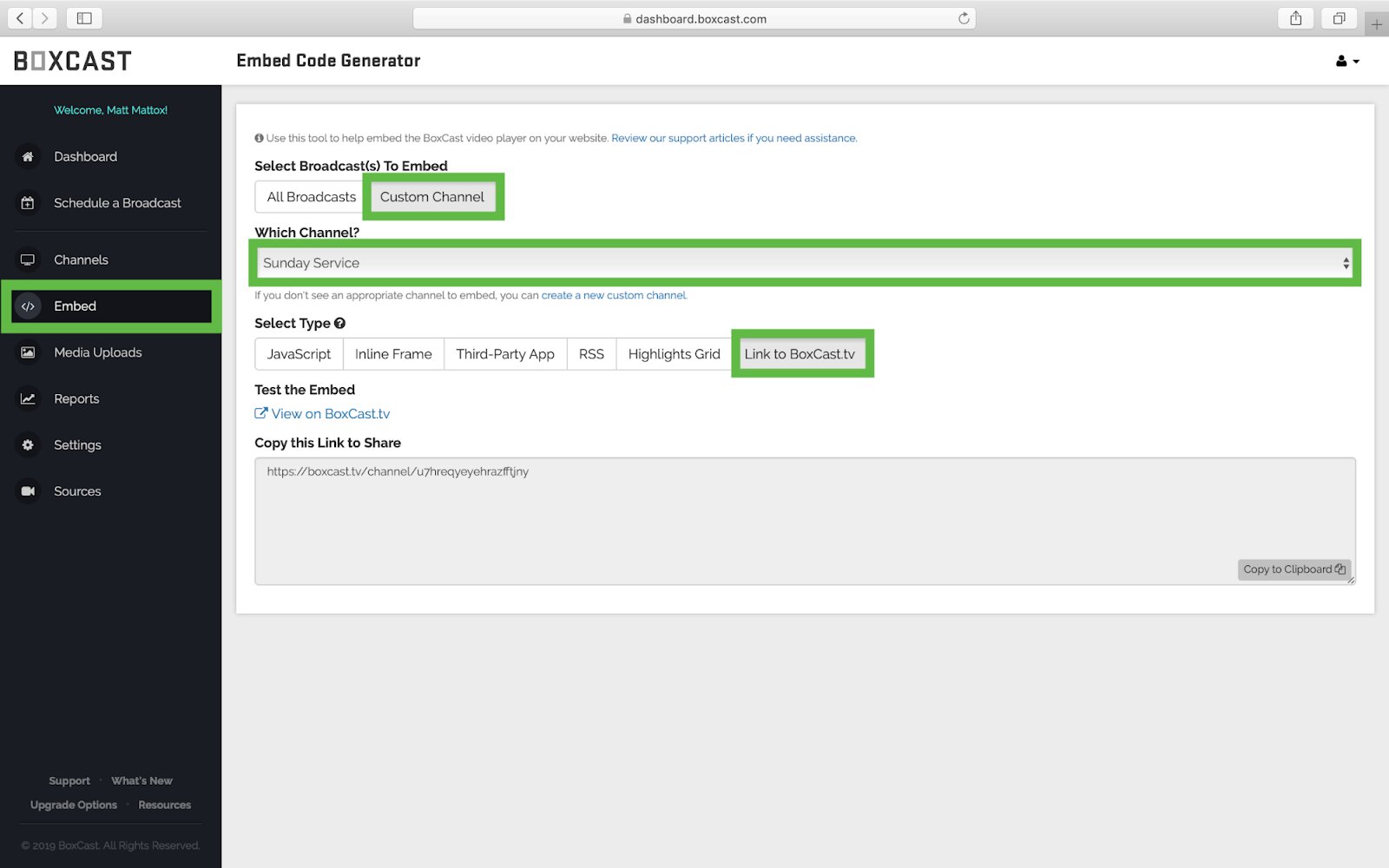 BoxCast displays your shared link below. Copy the text after /channel/.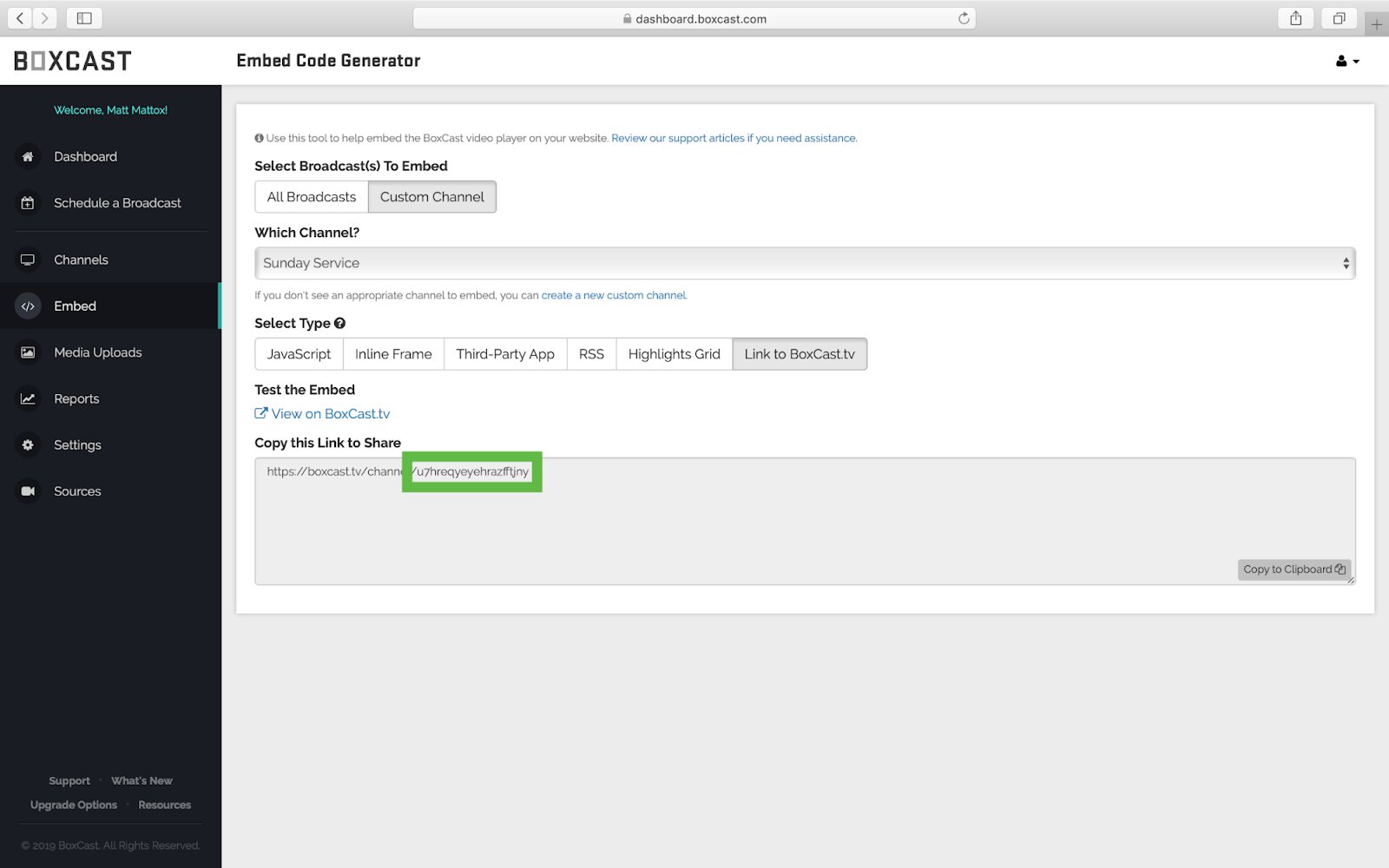 Paste the Channel ID into the Faithlife TV settings.
4. Schedule Your Broadcast
Select Schedule a Broadcast from the left-hand navigation panel on the left and insert your desired Broadcast Name while keeping the source set to a Static RTMP. Choose a start date, start time and end time. We recommend giving yourself a 15 minutes prior to your live event on the start time. Choose a public Broadcast Type and select the channel you previously created.
When you're finished setting up your broadcast, click Schedule a Broadcast.