You can download PowerPoint, Photoshop, Image, or Video files to use in your presentations directly from media.faithlife.com. Additionally, you can customize the media to personalize the media using the built-in editor.
Note: A Faithlife Media or Logos Sermons subscription is required for downloading media. Get started.
1. Locate media.
Navigate to media.faithlife.com and search for media. Popular searches, stock media, and featured graphics display below.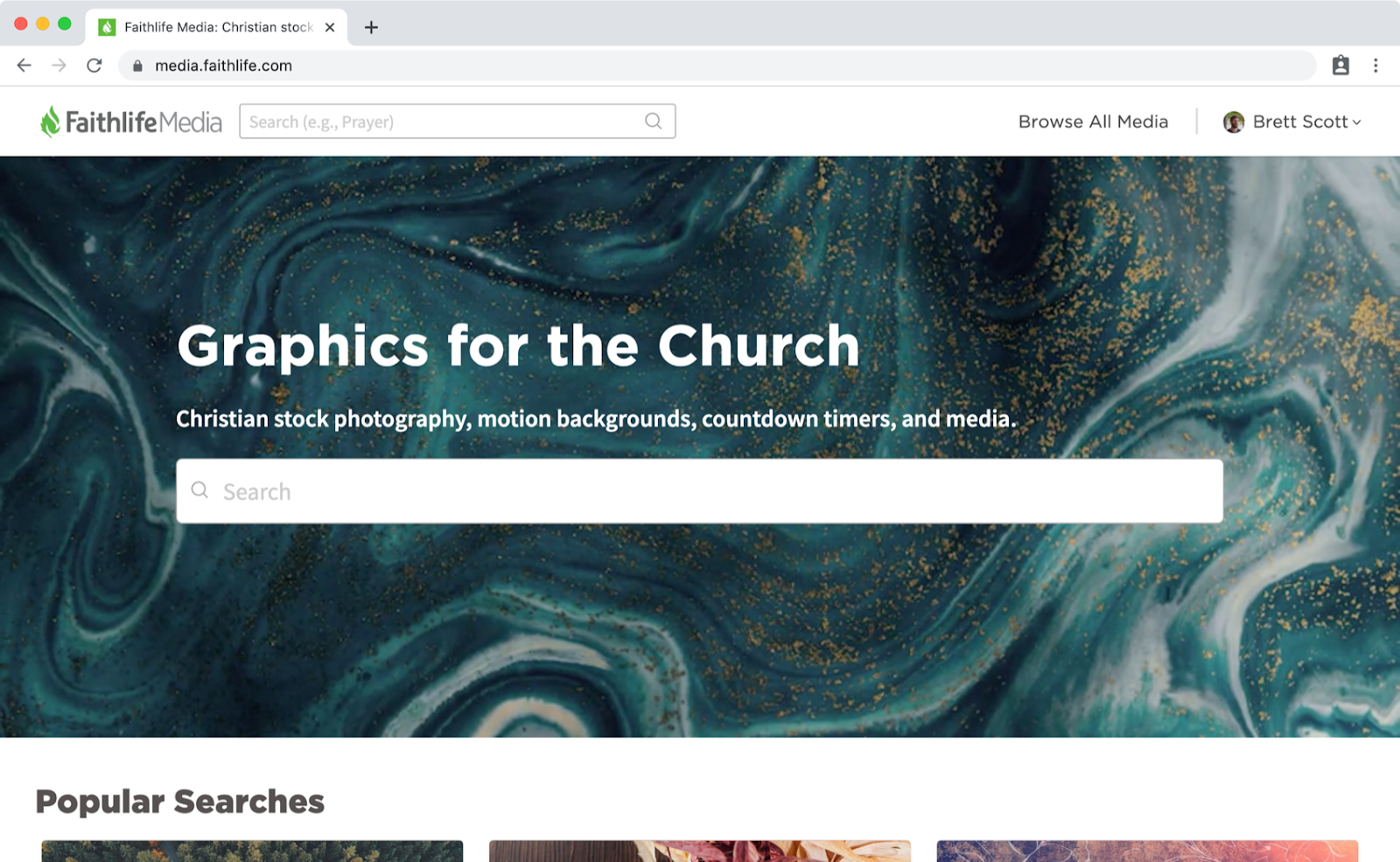 If necessary, select a filter on the left or sort using the dropdown menu on the right to narrow your results.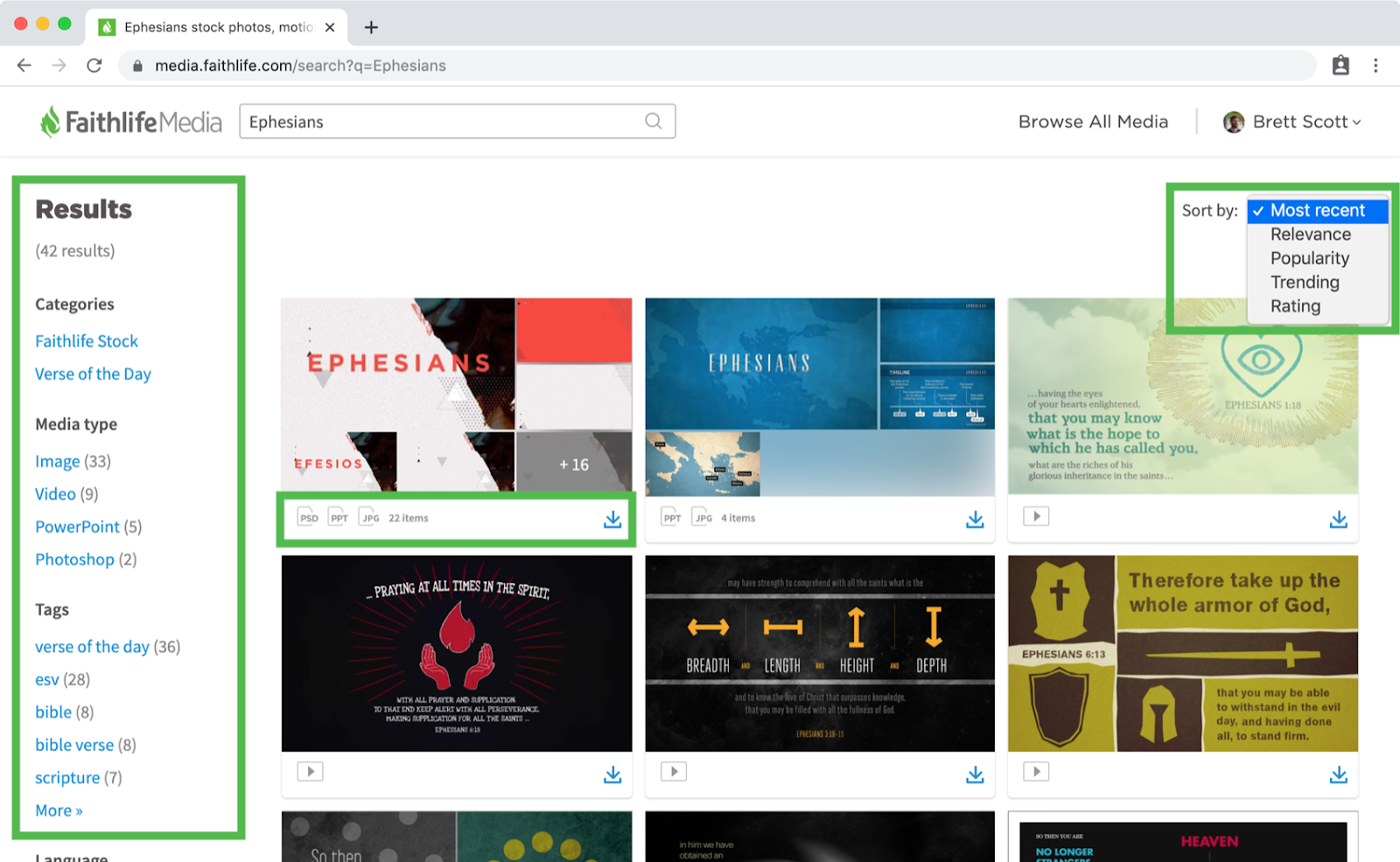 Left-hand panel: Select categories, media type, tags, or language filters on the left.
Media icons: Each piece of media includes icons to preview its contents. For example, the highlighted Ephesians media pack includes 22 items in three formats: Photoshop, PowerPoint, and JPG.
Sort by: Sort results by most recent, relevance, popularity, trending, or rating.
2. Select media.
Choose a media pack to preview the available items. You can share or download the media without customization: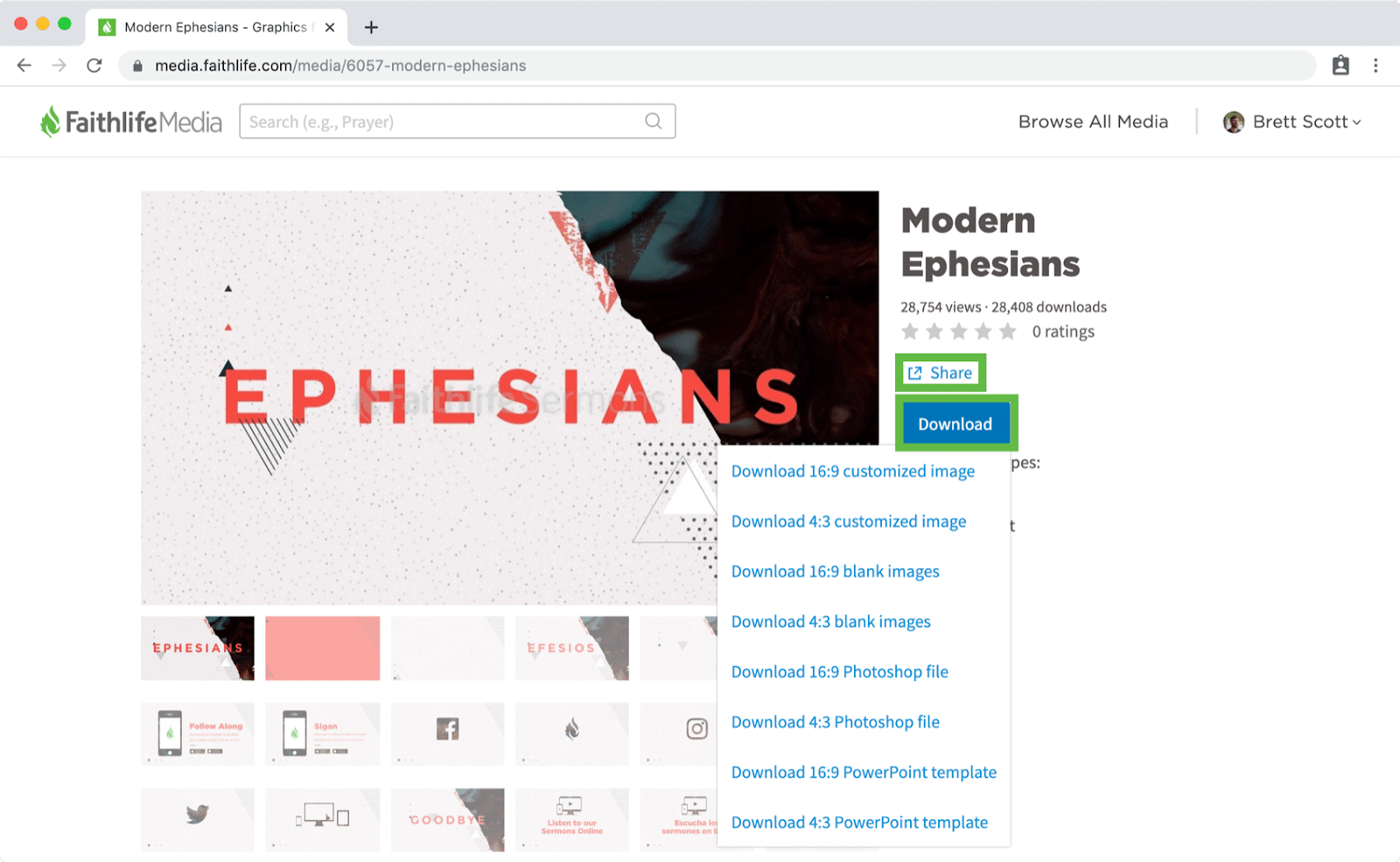 Select Share to distribute the media pack on Faithlife, social media, or via a link.
Click Download to download any of the media types available. Depending on the media, you can access a variety of media types and image ratios.
3. Customize media.
Select Customize to personalize media before downloading.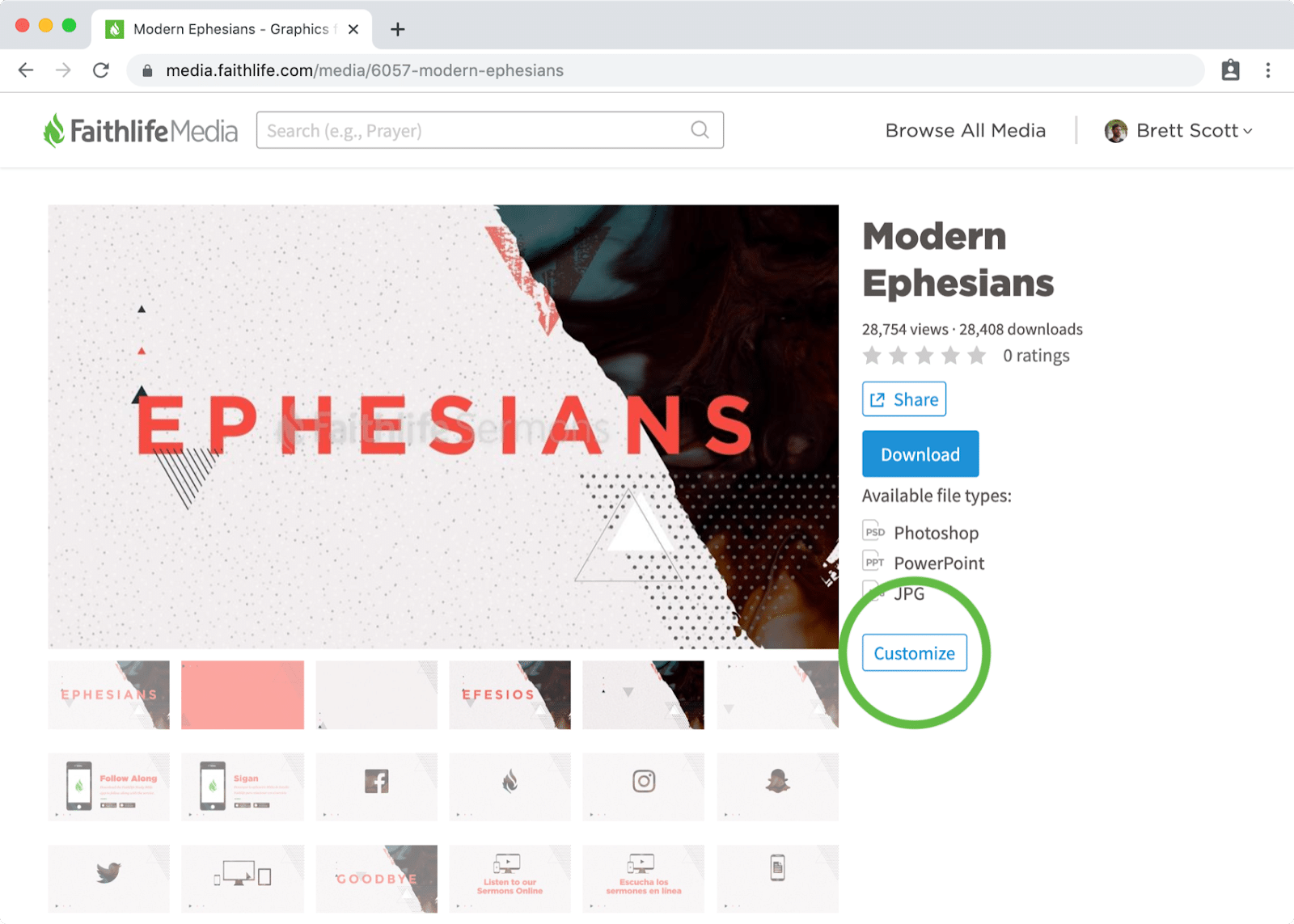 Add additional elements from the left-hand options.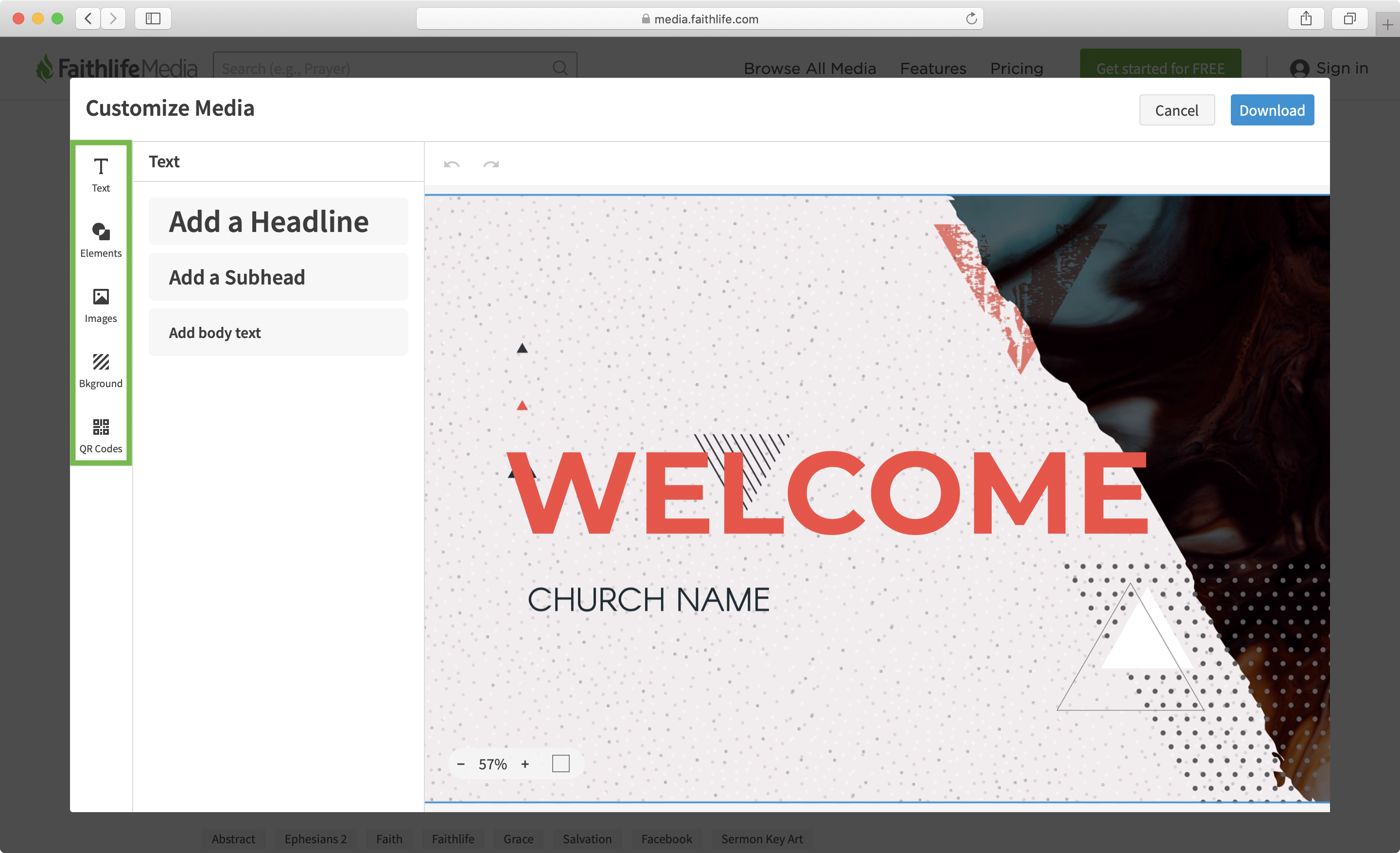 Text: Add a headline, subhead, or body text.
Elements: Add visual overlay elements.
Images: Add images from your Faithlife group's online Files.
Background: Change the slide to a different background.
QR Codes: Generate and customize a QR code pointing to a URL
Note: Adding a QR code with a link to your giving form makes giving quick and easy! Learn more about creating a QR code for your giving form.
To move a text box, element, or image, select it in the live preview on the right and drag it to your preferred location. Depending on your selection, the panel on the left will provide additional editing options. The toolbar above includes undo and redo buttons and other options like color, group, align, duplicate, and delete.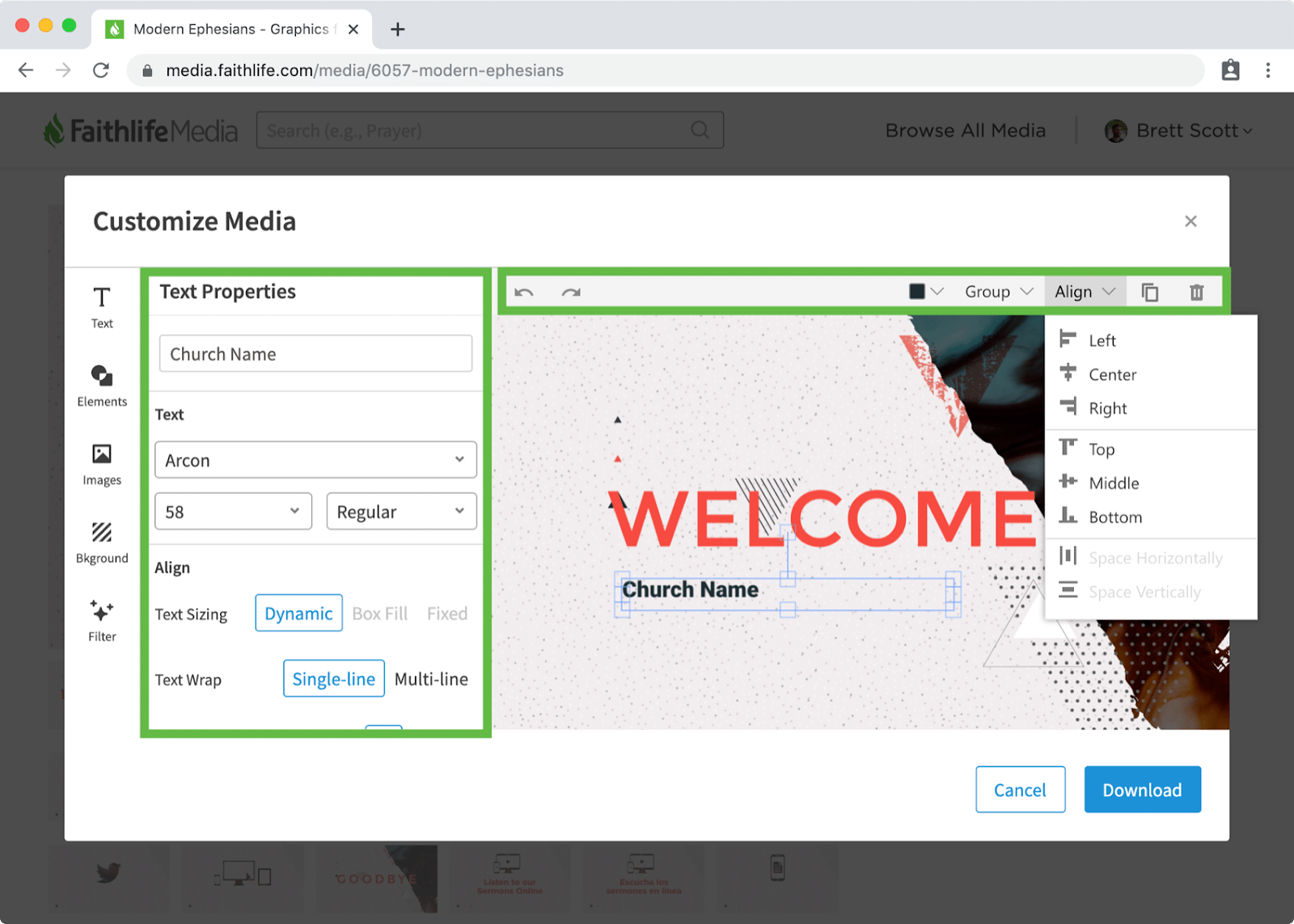 When you're done customizing your media, click Download to save the image to your computer.