You can get a free Faithlife phone number from your Group Settings to send out bulk text/SMS, accept Faithlife Giving gifts via texts, and more.
Note: At this time, Faithlife supports text/SMS in the United States and Canada only.
1. Go to your church group.
Login to Faithlife.com and select your church group in the left-hand sidebar.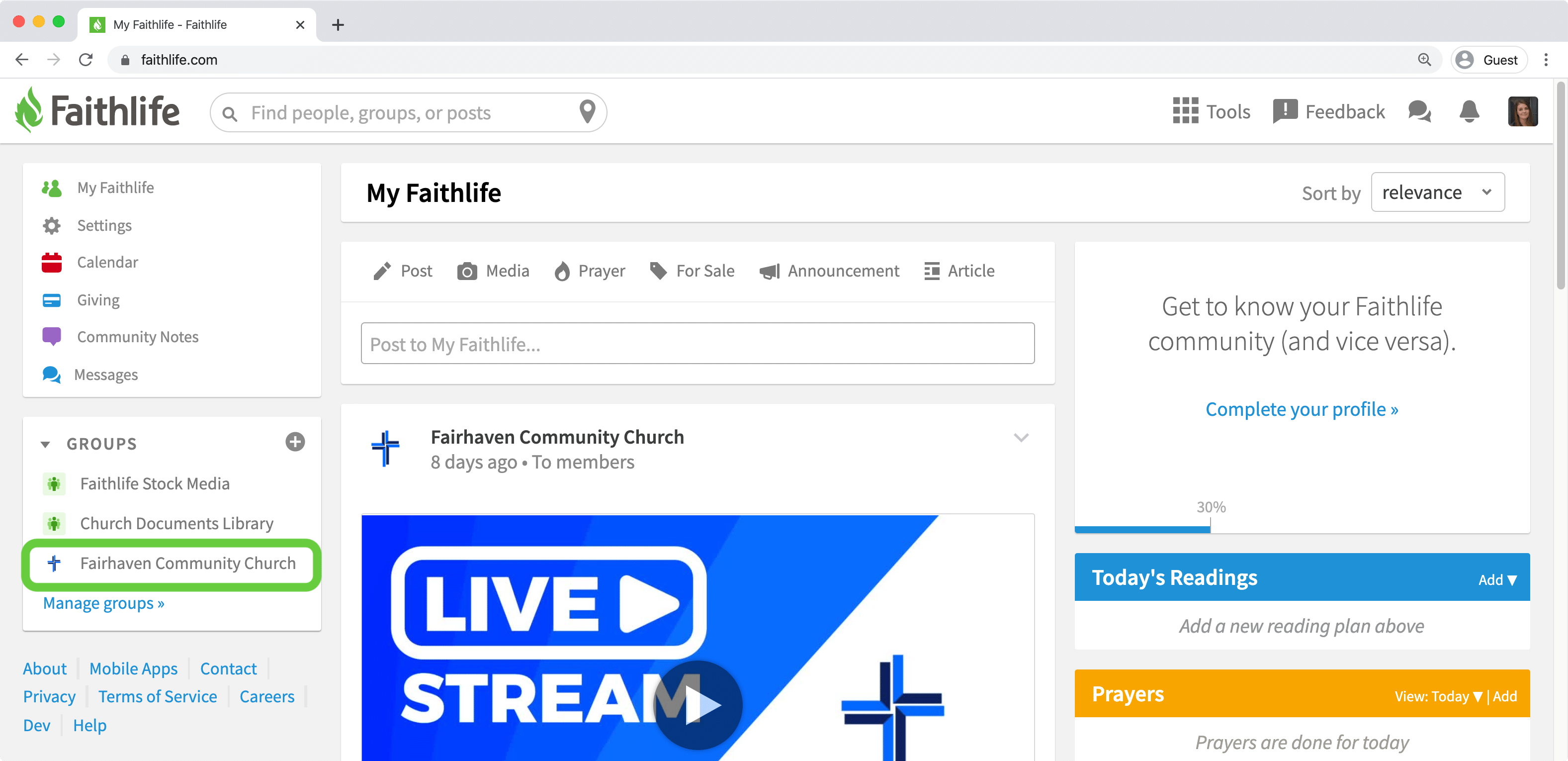 2. Navigate to Group Settings.
Admins and moderators of your group have access to the Admin panel. Expand Settings and choose Group Settings.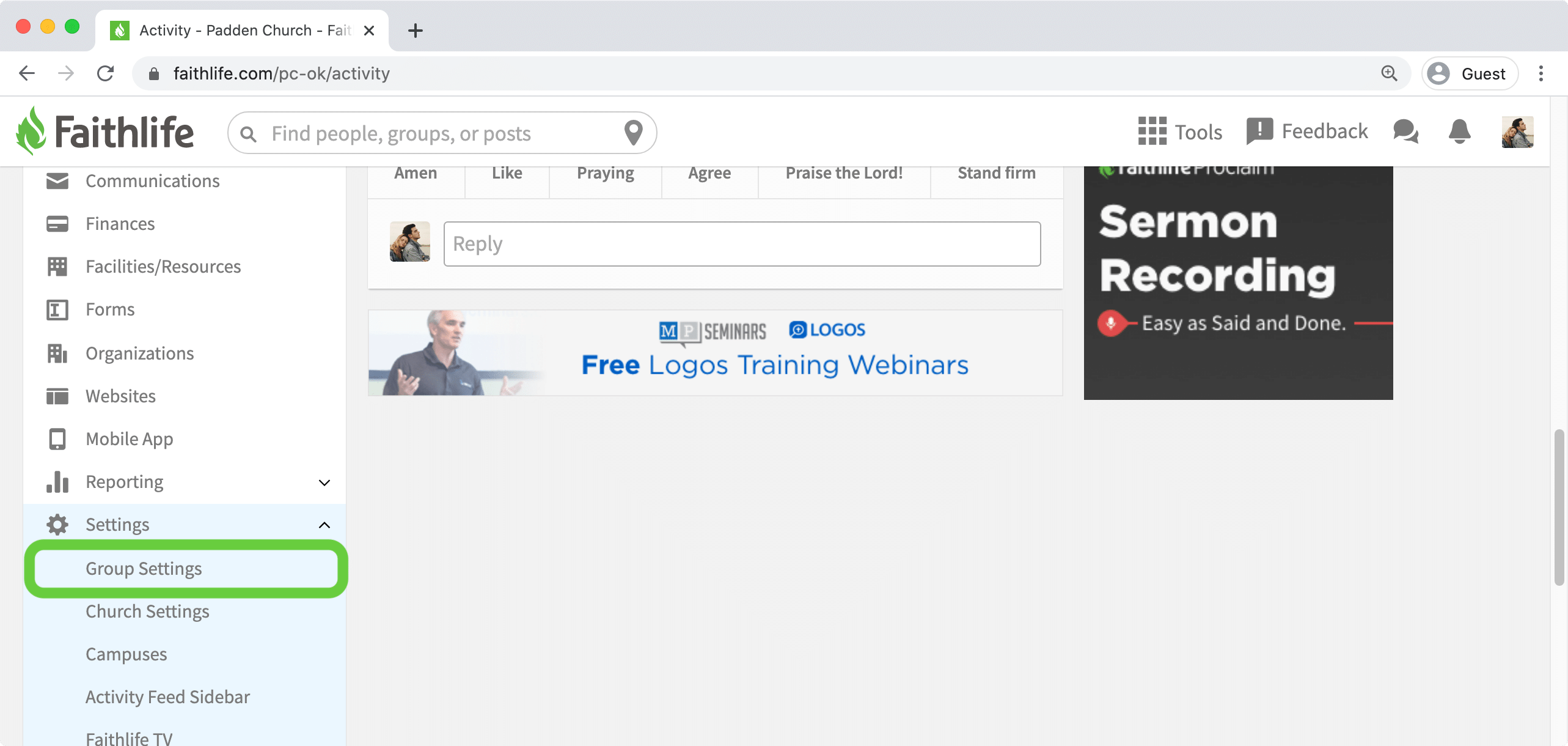 3. Get a phone number.
Scroll down to the contact section and click Get a phone number.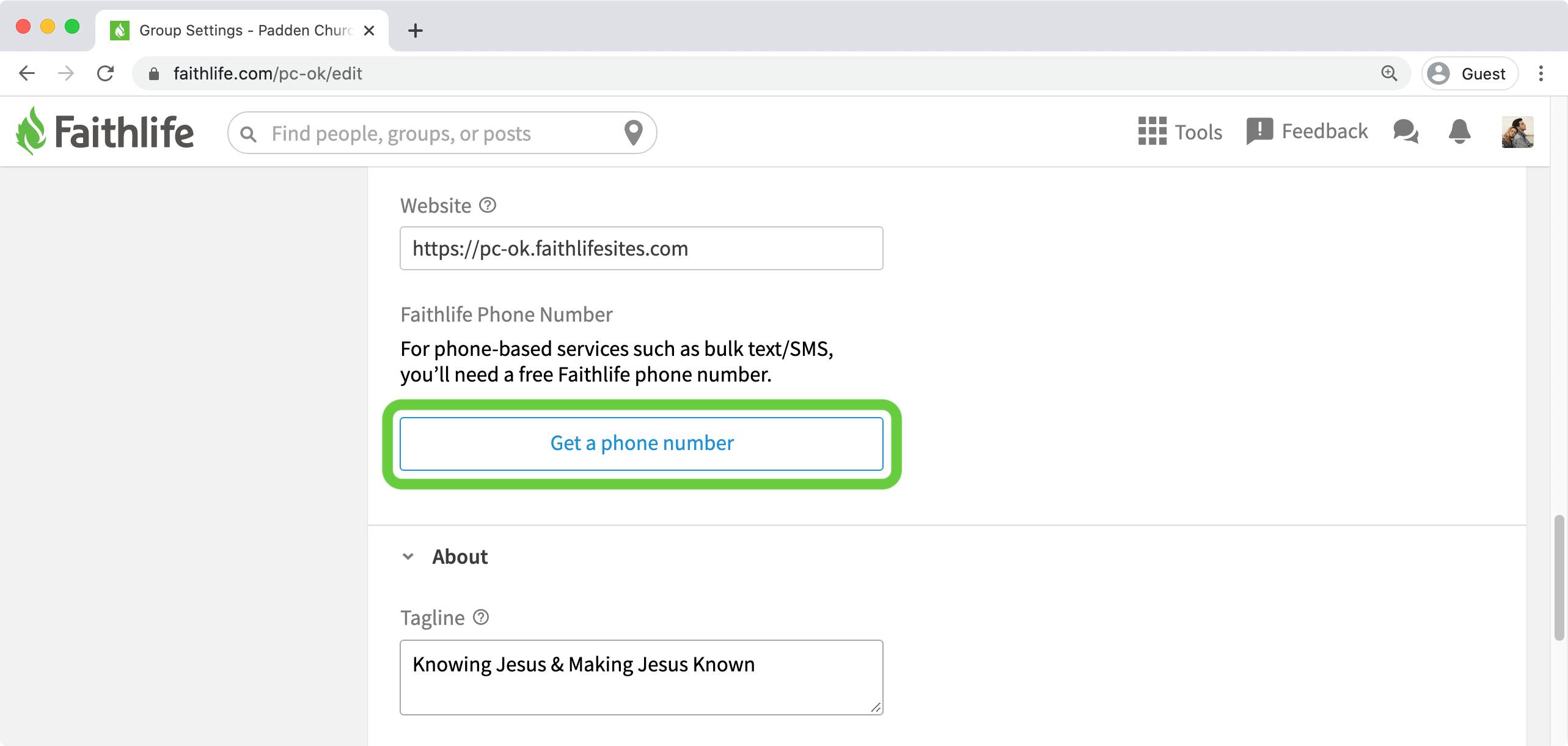 If you add your area code, a list of local numbers will display. Choose one from the list and click Get Number.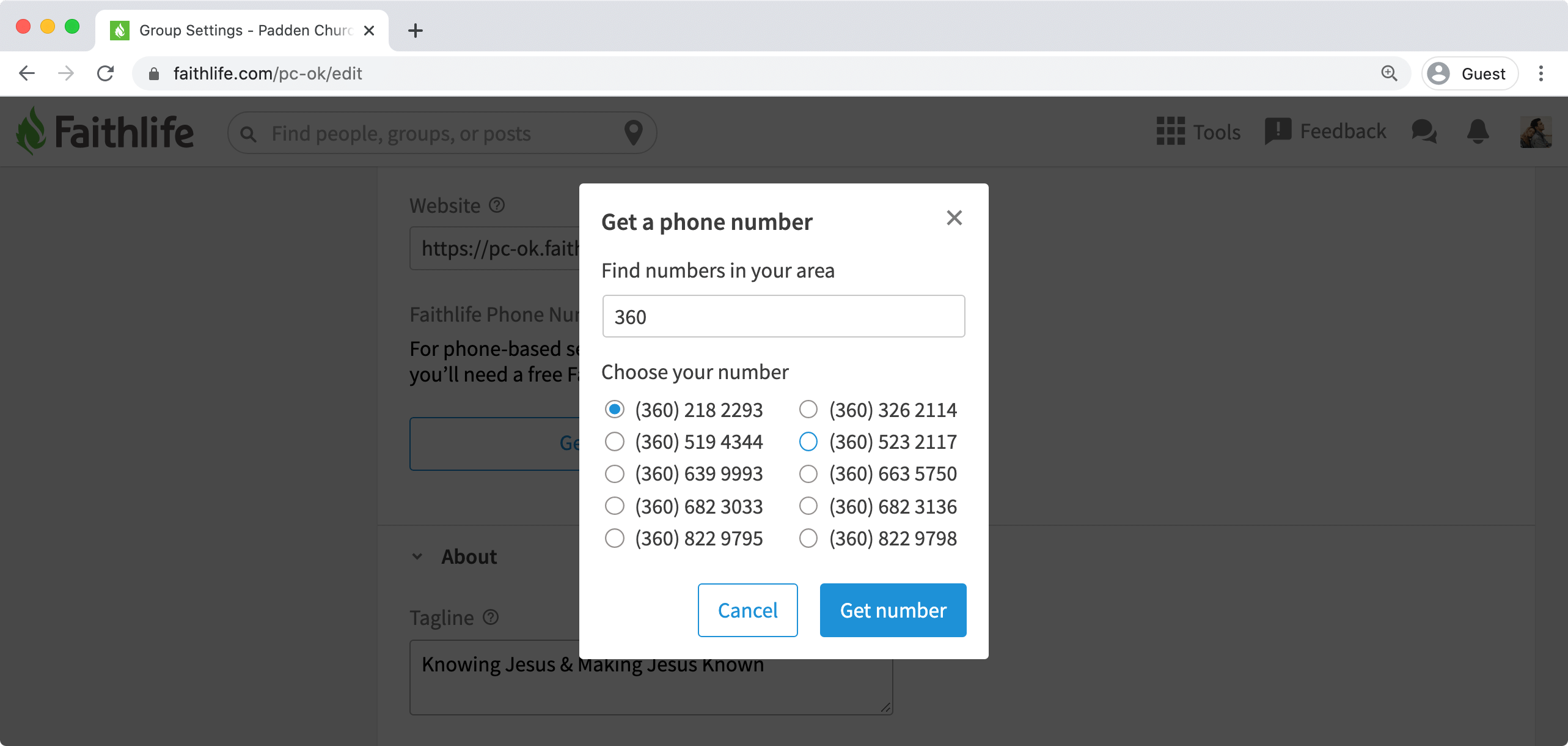 Let your people know the number belongs to your church so they will expect your communications.
Did you know? If you use Faithlife Giving, your people can give via text? Learn more.