Digital connection cards provide a way to quickly create person and family records, even with limited information.
Navigate to your church group on Faithlife.com.

In your group's Admin panel, click People, then click Add Connection Card

.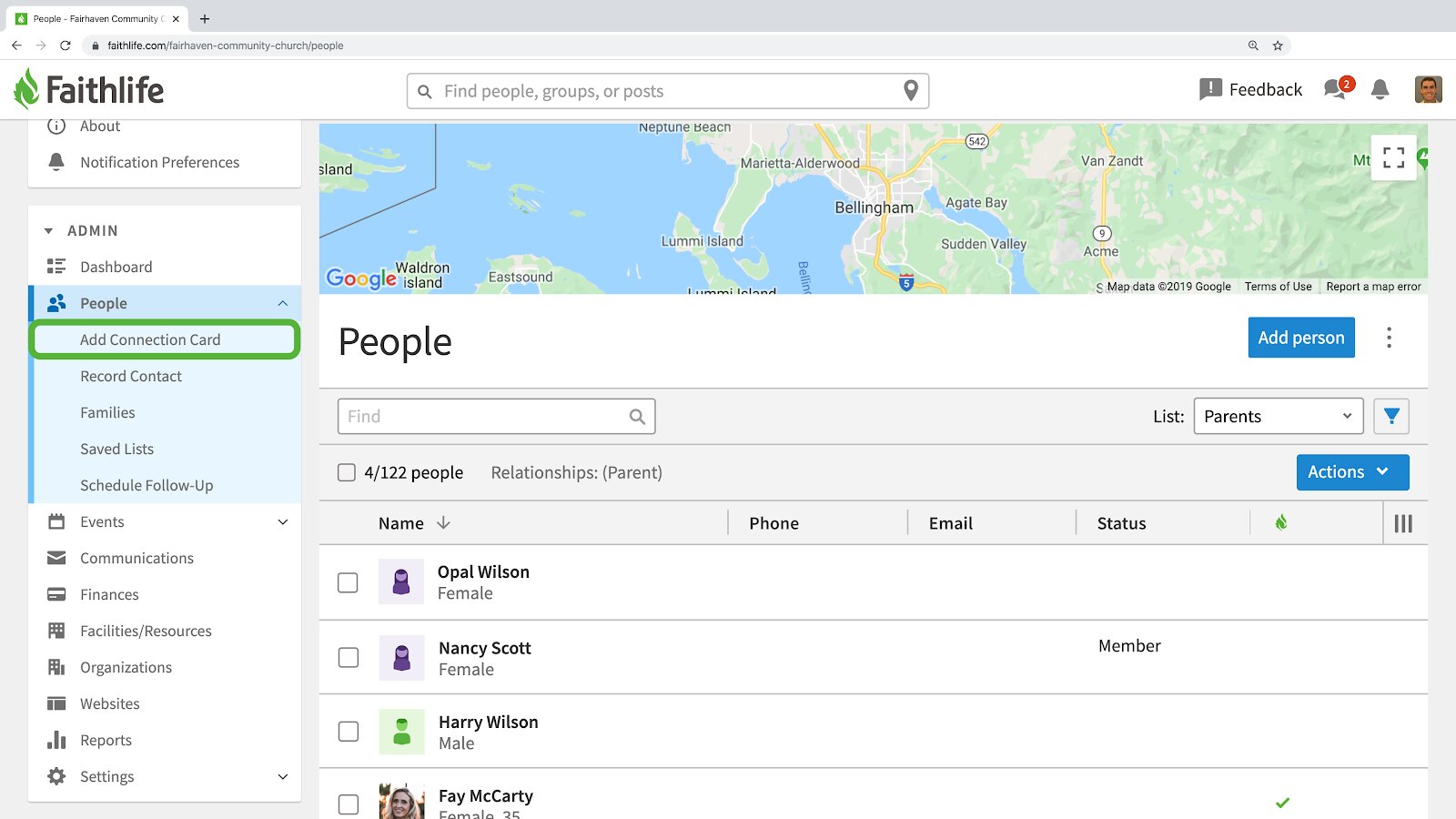 In the text box, type a name and any additional information you want to be associated with that person record (such as age or gender). The system will parse the information you provide and assign it to the relevant fields.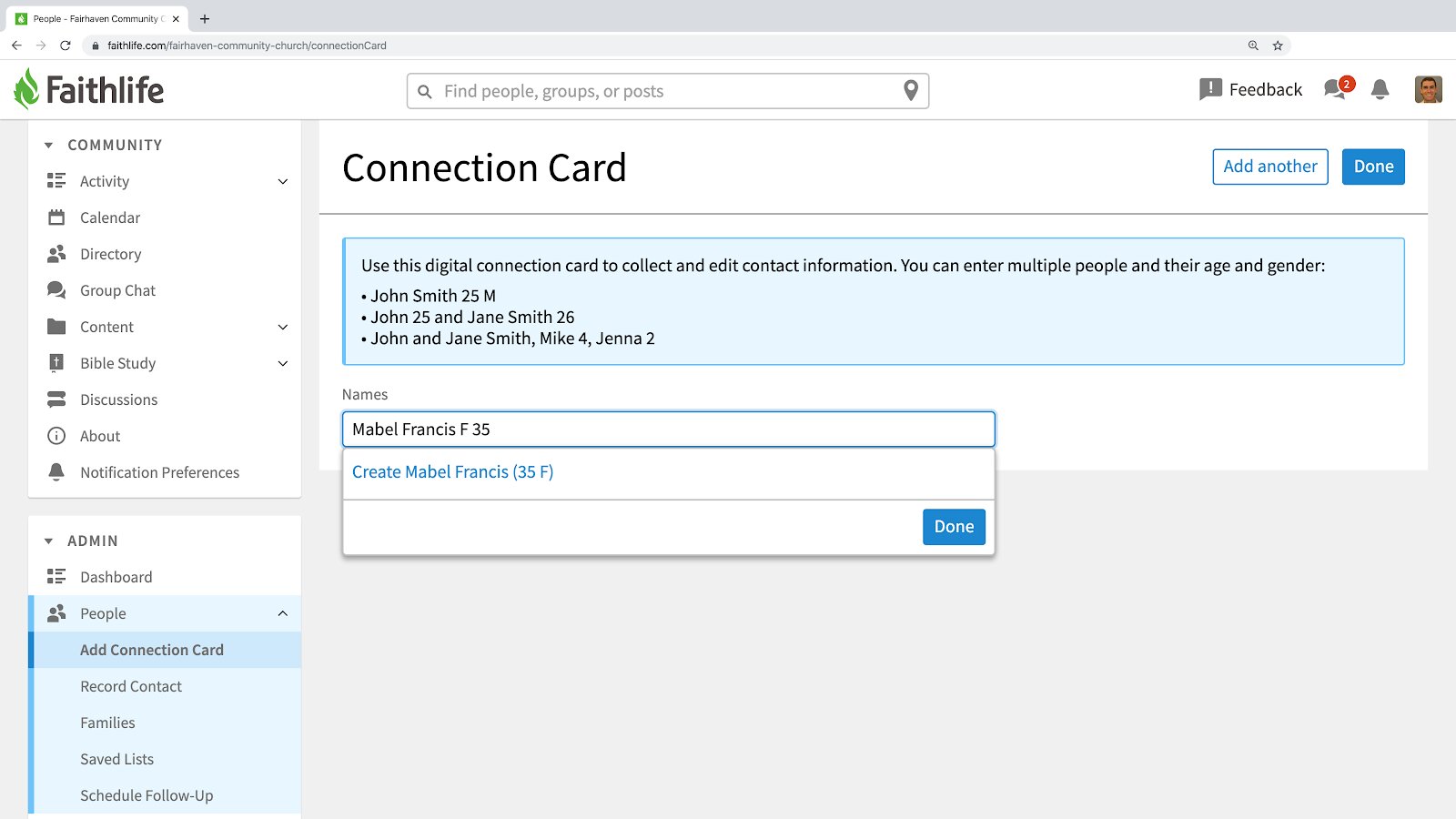 Note: To create more than one person record at a time, insert "and" between the information for each person.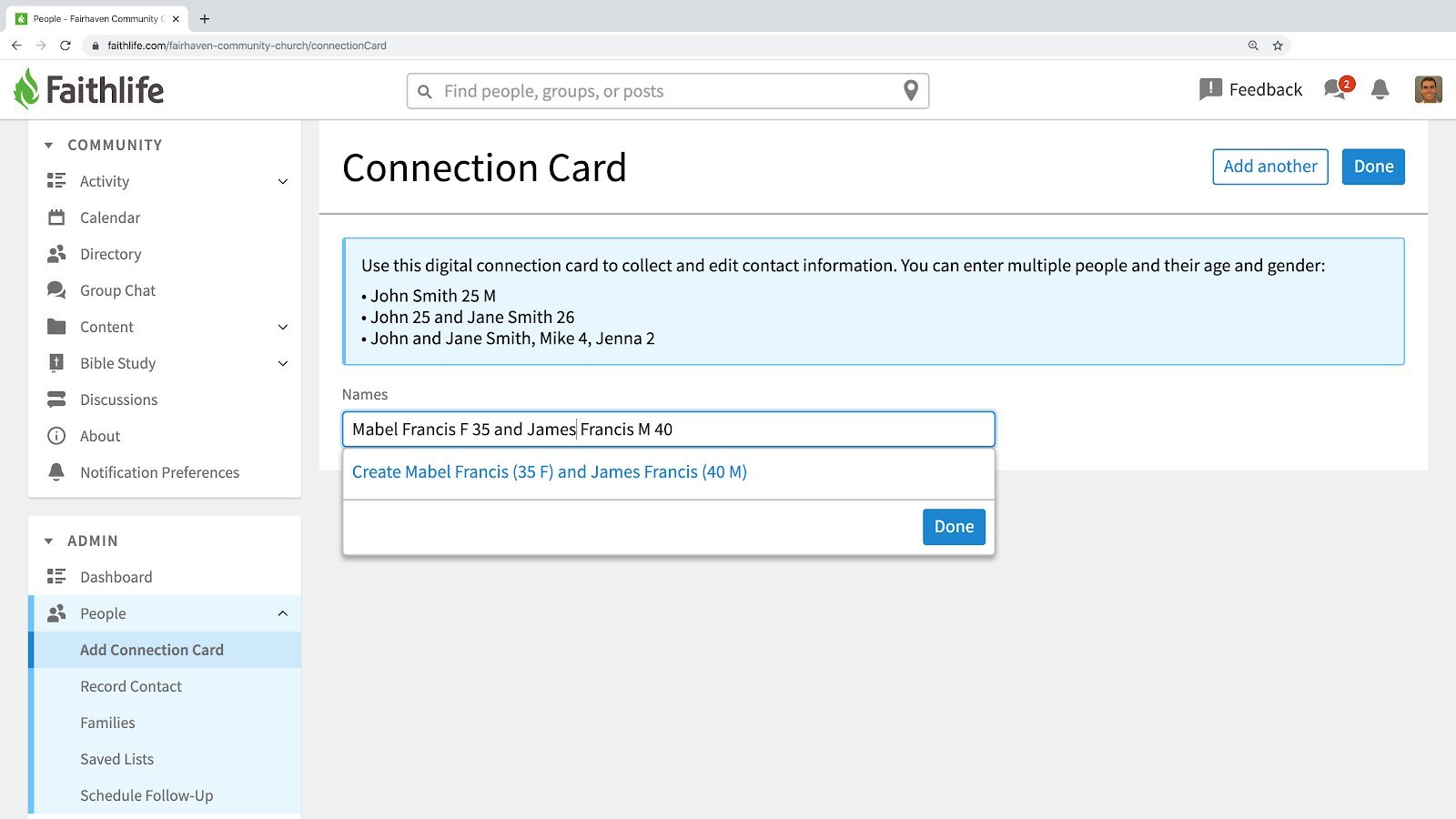 Press Enter

. Based on your input, one or more person records will be created. If you add more than one person, the system will ask if you'd like to add all new records to a family record.