With Faithlife Giving, you can customize your giving statements with custom text, links, images, files, and more. These statements are automatically distributed to your givers shortly after the end of the year. You can also download and print giving statements for distribution.
Navigate to your group on Faithlife.com.
Enter the finance section by clicking Finances in the Admin panel on the left of the page.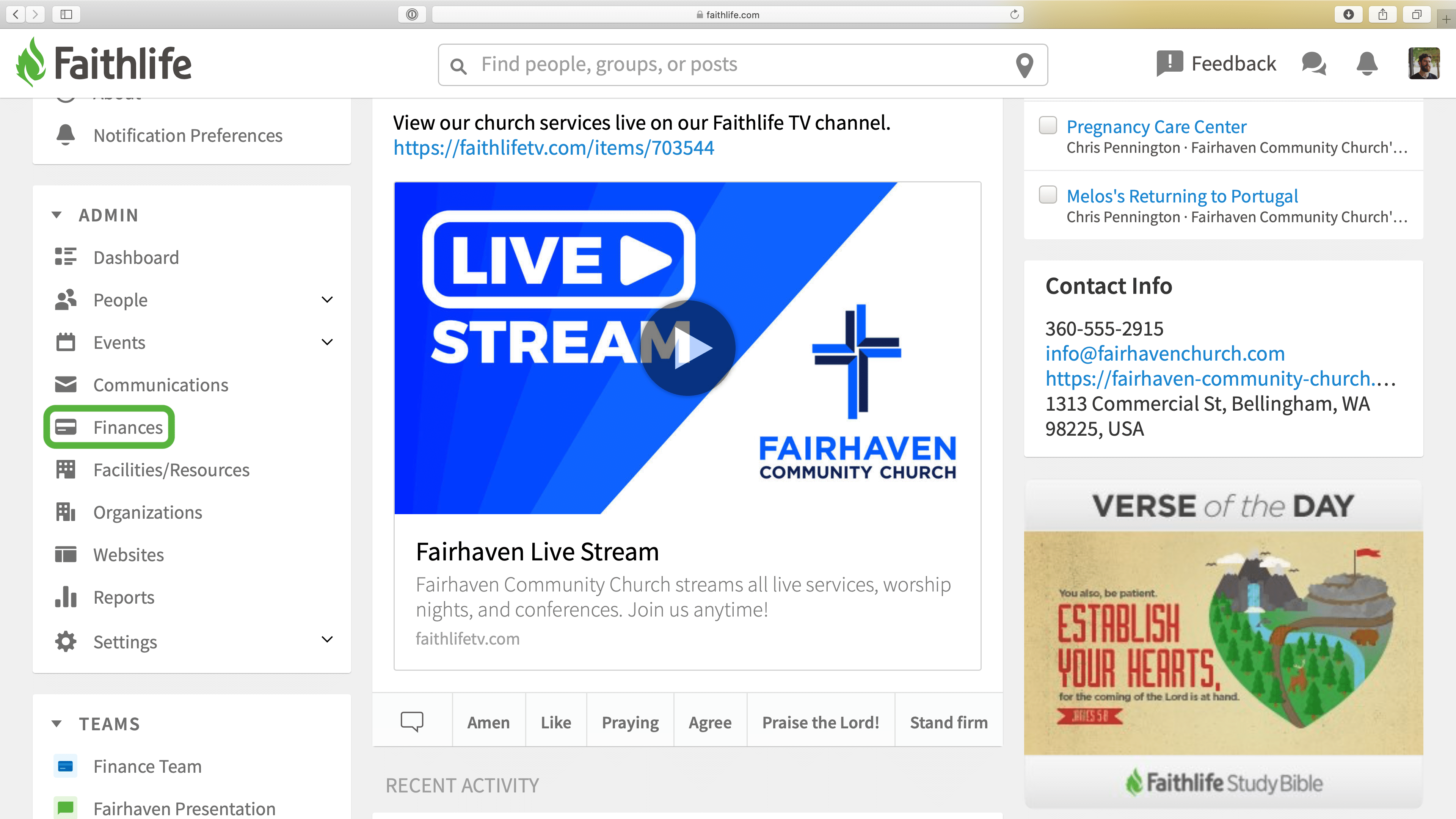 Expand the Giving Configuration

in the Admin section.

Select

Giving Features

.

Scroll down to the

Communication

section.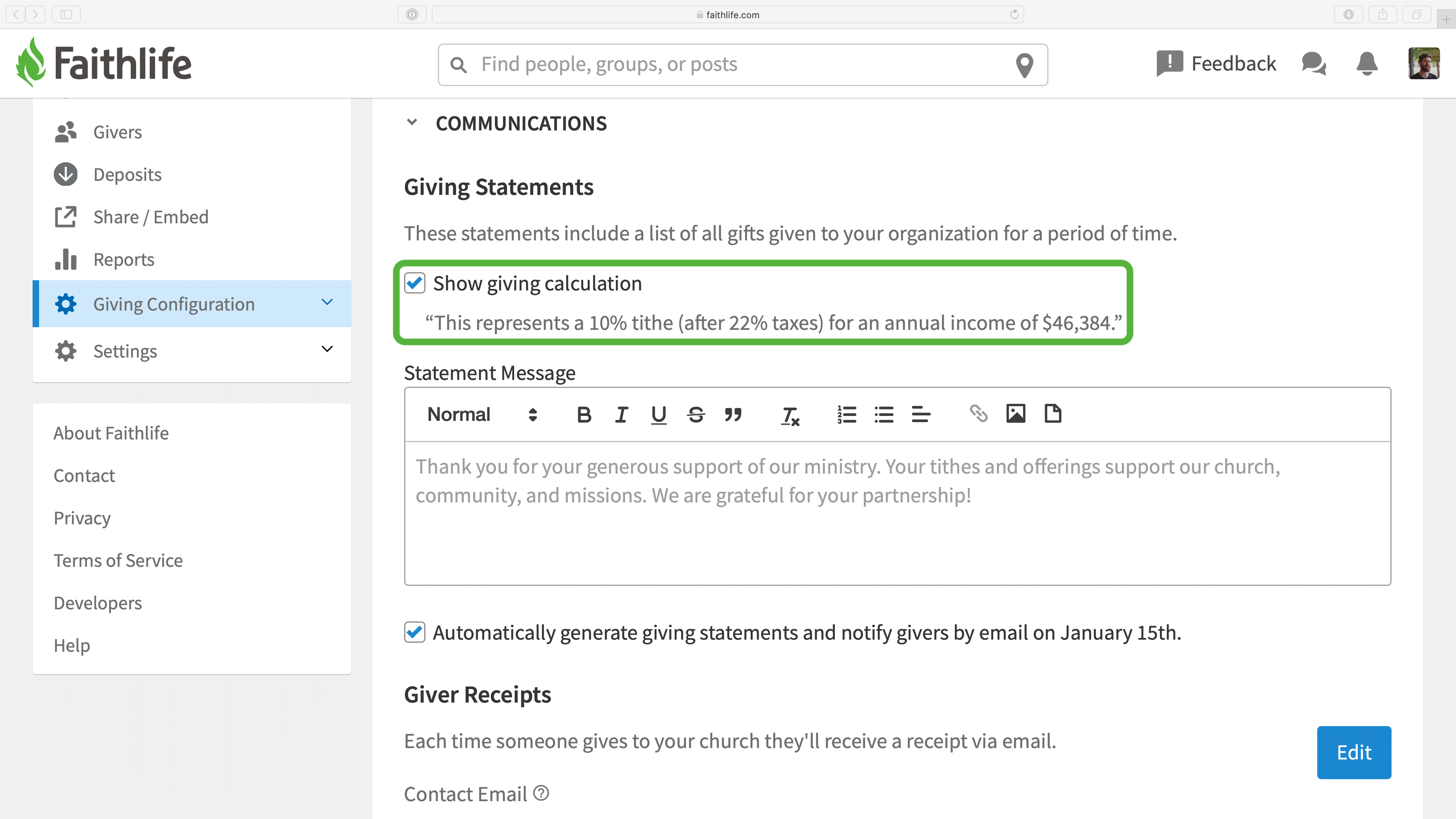 The custom statements section begins with a checkbox that allows you to include a giving calculation in the giving statements your people receive. An example of the text that will be included is displayed below.
The section also contains a rich text editor, similar to what you've likely encountered on other websites, or your email client.
Change the appearance of your text by selecting a paragraph or heading style, or by bolding or italicizing text.
Customize your layout by selecting bullets or outline numbering, or changing the text alignment.
Insert an image by clicking the insert image icon . To resize it, click the image, then click and drag from one of its corners.
Insert a file from your church's file vault by clicking the Documents icon . Depending on the file type, this may display as an embedded image, a link, or (if you're inserting a text document) the text of the document you add will be copied into the giving statement. Learn more about using your group's file vault.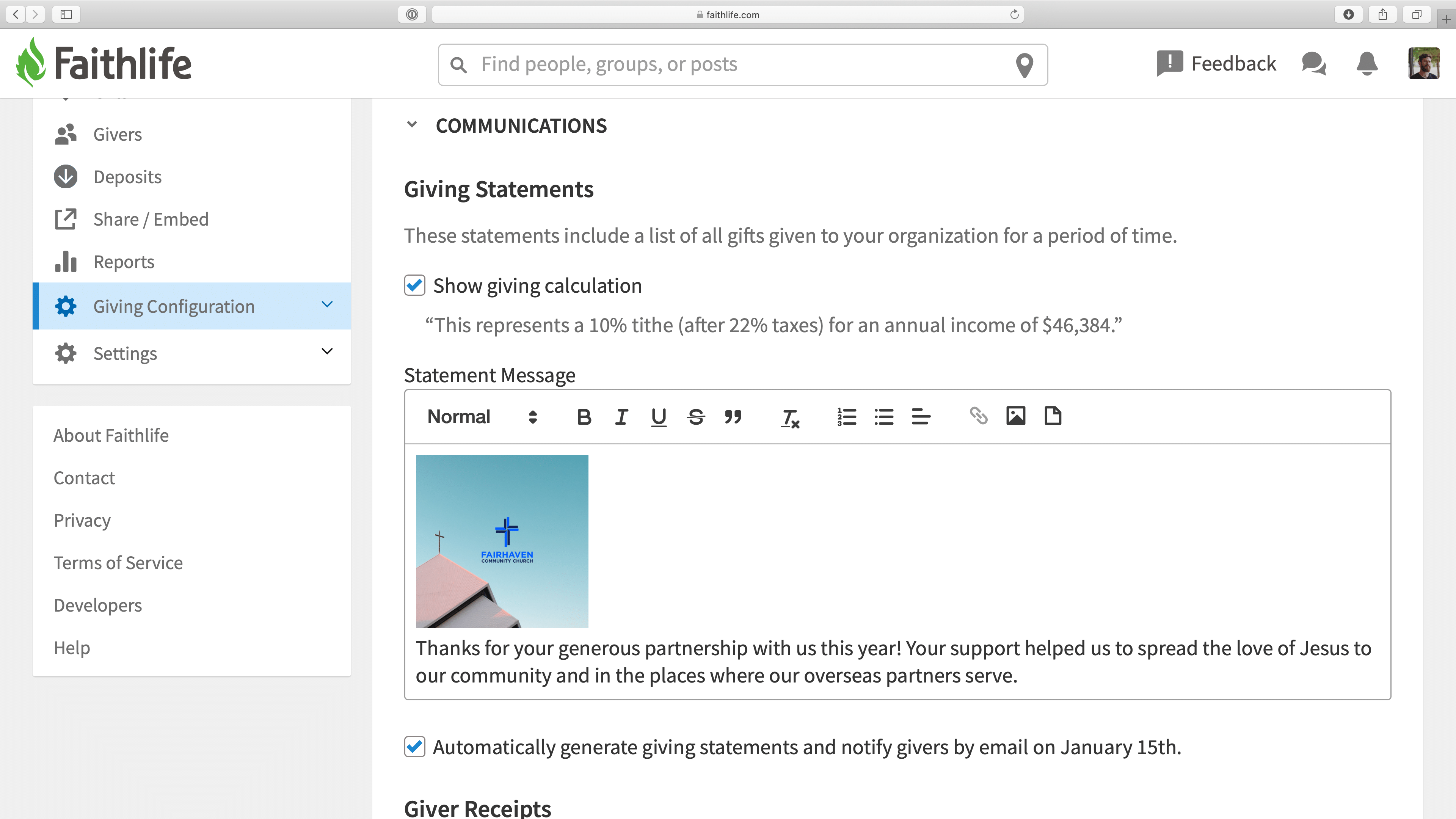 Note: Reset your formatting by selecting text, then clicking the clear formatting icon.
As you customize your giving statement, the text editor automatically saves your changes.