Your Faithlife Site publishes your bulletins automatically to your Bulletins page. You can, however, add additional Bulletins widgets anywhere on your site. Published bulletins automatically post to your site as soon as they're live.
Note: Learn more about creating and customizing free digital bulletins with Faithlife.
1. Enter Edit Mode
Navigate to your Faithlife Site and sign in (if necessary). Click Edit to enter Edit Mode.
By default, you website includes a Bulletins page, but you can add additional bulletin widgets anywhere else on your website (as shown below).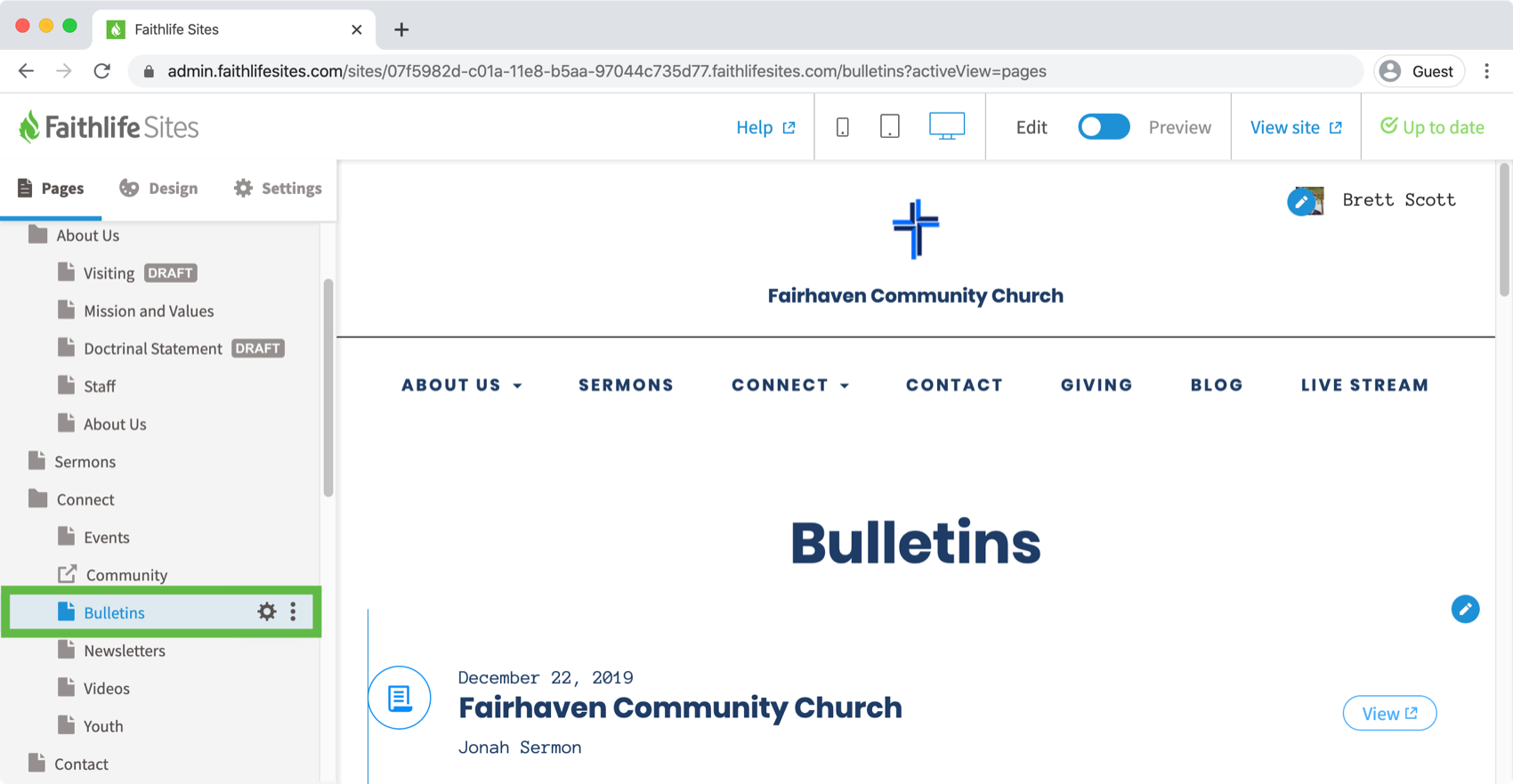 2. Add a Bulletins widget.
Hover your cursor over any page to reveal the blue add widget icon

.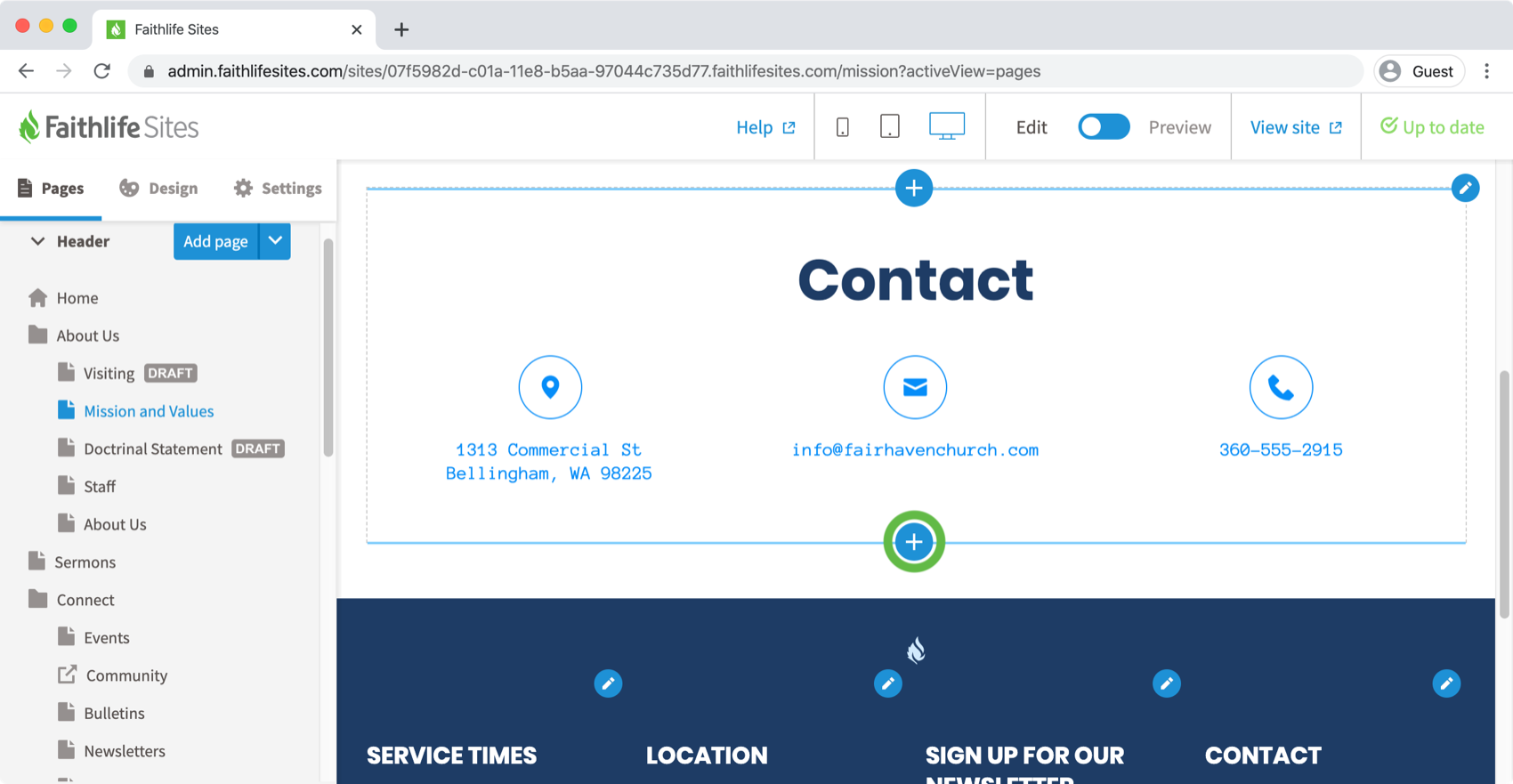 Choose the Bulletins widget.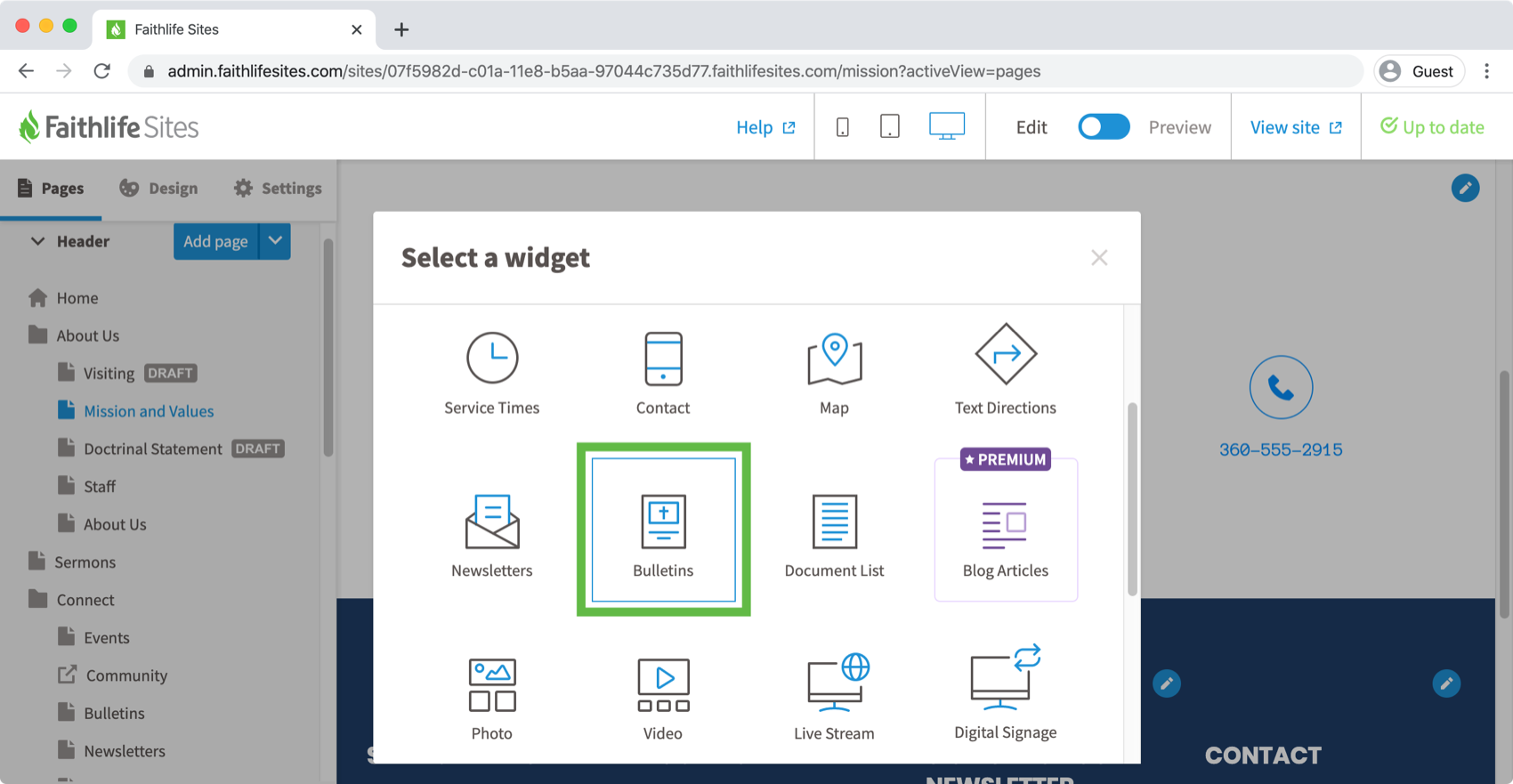 3. Customize the widget.
Add a Title for your widget, choose a Layout Style, and make any other adjustments. When finished, press Save.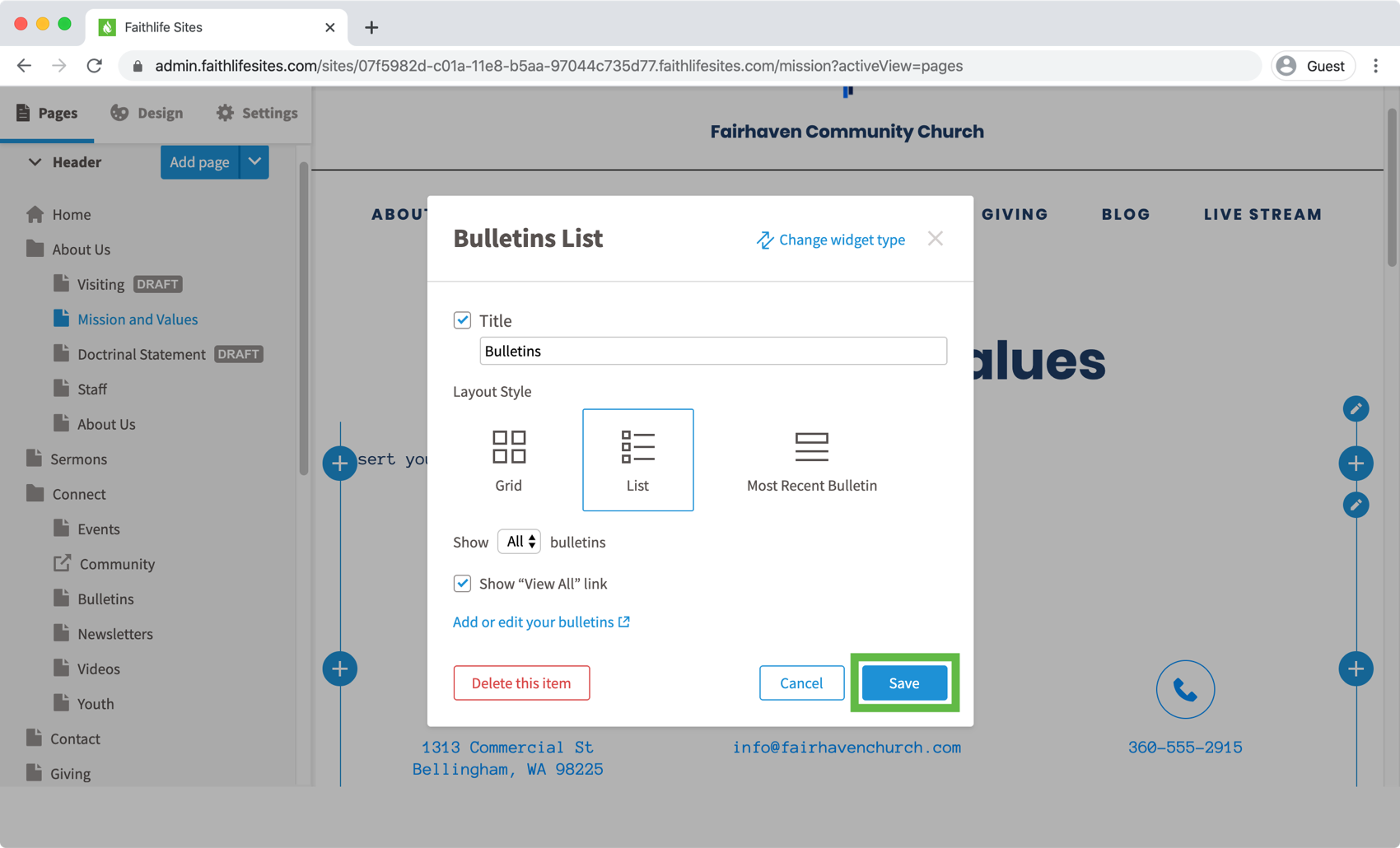 Note: You can add multiple Bulletins widgets to your site. Each will update automatically when your church group publishes new bulletins.
4. Edit a widget.
If you need to make adjustments to any widget, hover your cursor over the widget and click the blue edit icon

that displays.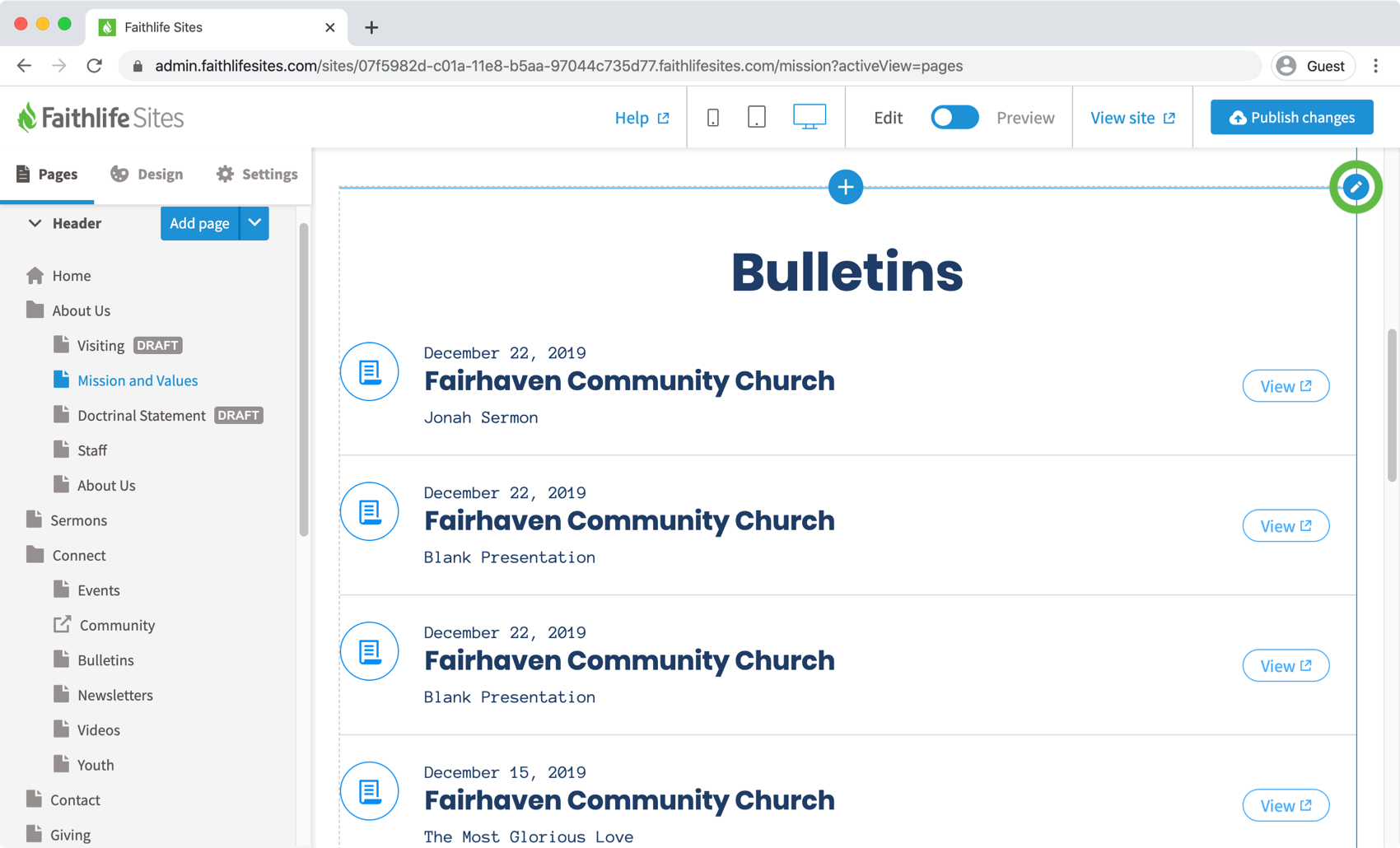 5. Publish your changes.
Click Publish changes to make your changes visible to the public.