By default, Faithlife Giving assumes a fiscal year start of January 1 and publishes statements annually, two weeks after the period ends.
You can turn off giving statements from the statement settings.
1. Go to Your Finance Team.
Go to Faithlife.com and select your Finance Team in the sidebar.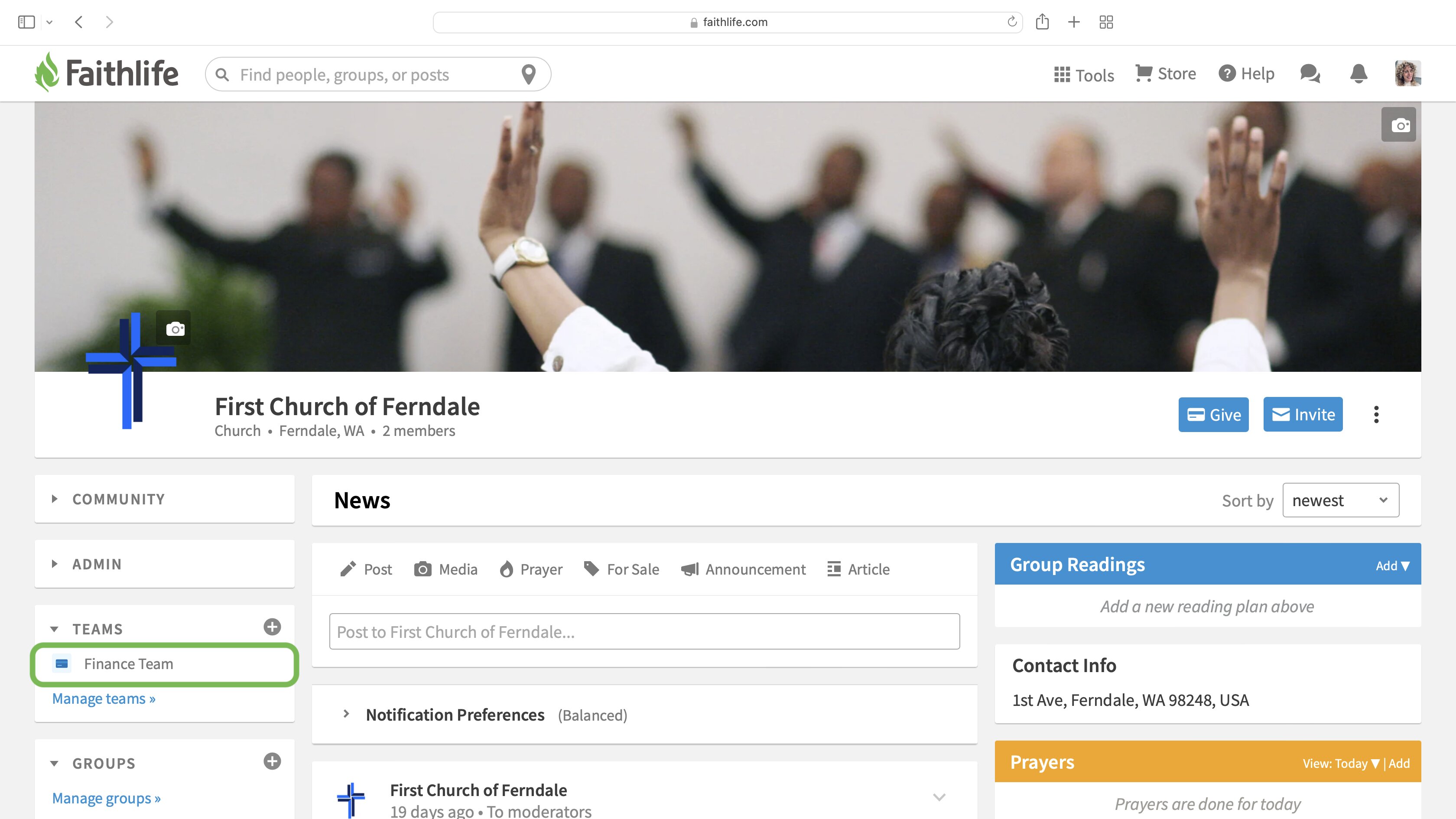 Note: You must be a member of your Finance Team to customize your church's giving statements.
2. Open your Statement settings.
Click Statements in the left-hand Admin panel. Decisions you make here will affect how and when giving statements display in each giver's Giving Portal.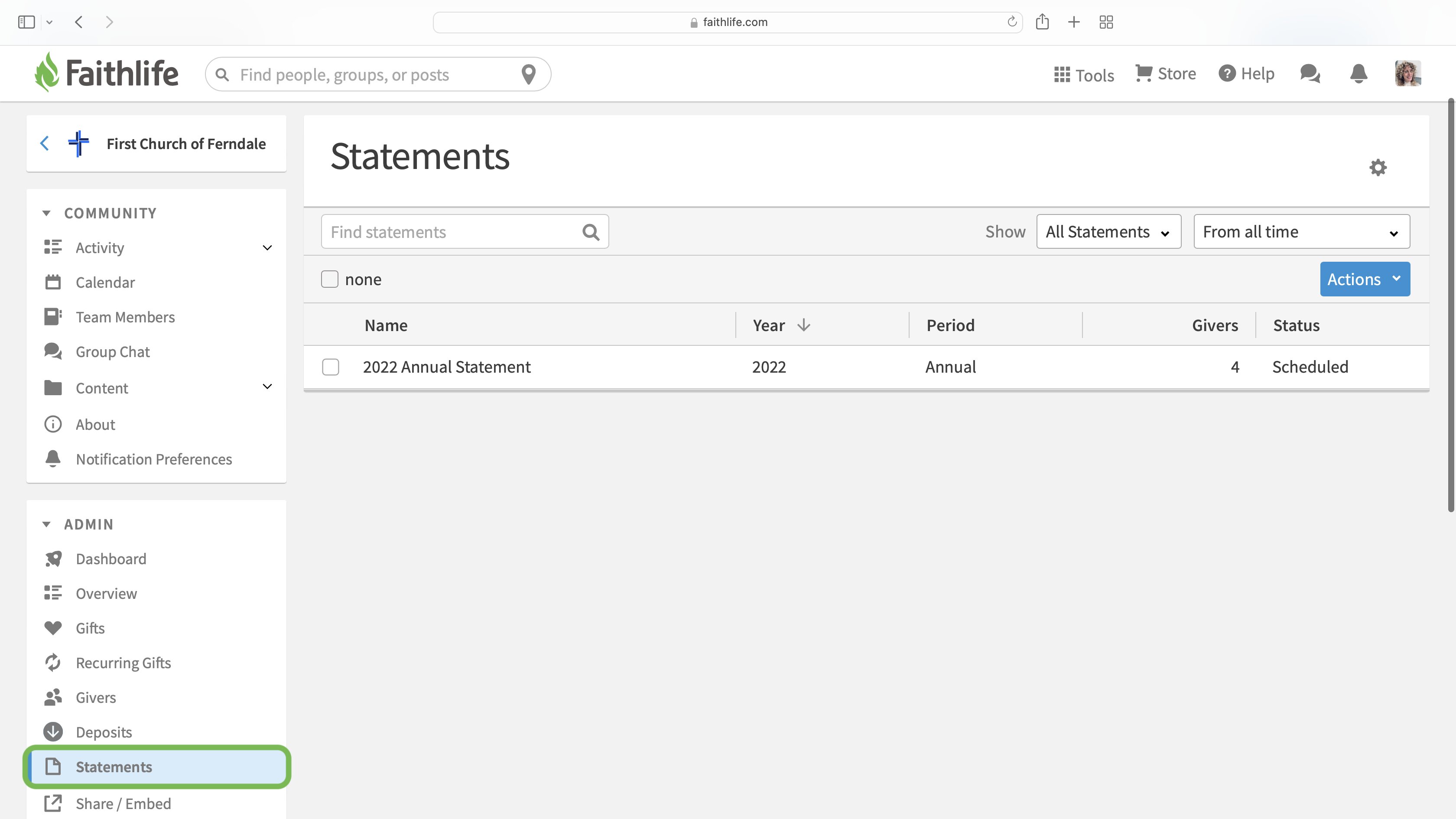 To customize your global statement settings, click the settings icon

in the top right-hand corner of your screen.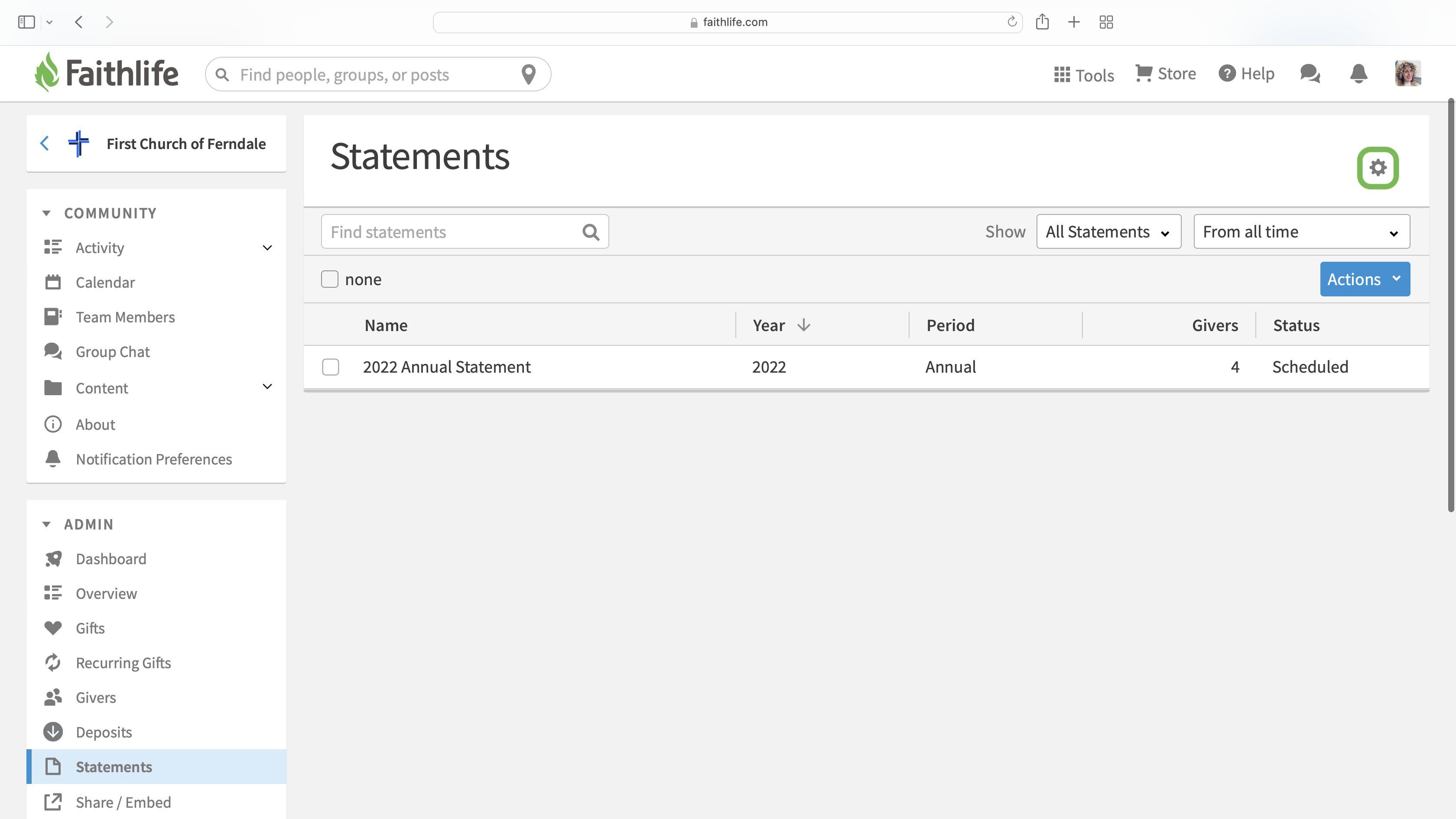 3. Deselect unnecessary automatic statements.
Deselect any statement you don't want to send out automatically and click Save.