With Faithlife Media you can get stock photography, motion backgrounds, countdown timers, and media—all designed for churches. You can access Faithlife Stock Media while creating a new event or communication from faithlife.com or from media.faithlife.com.
Skip ahead to:
From Faithlife.com
You can quickly and easily use a stock image as your group's banner or you can add one when you create a new event, resource, communication, and more. Just click the add image icon
while drafting your message, then select the Stock Images tab and browse for the image that fits your vision.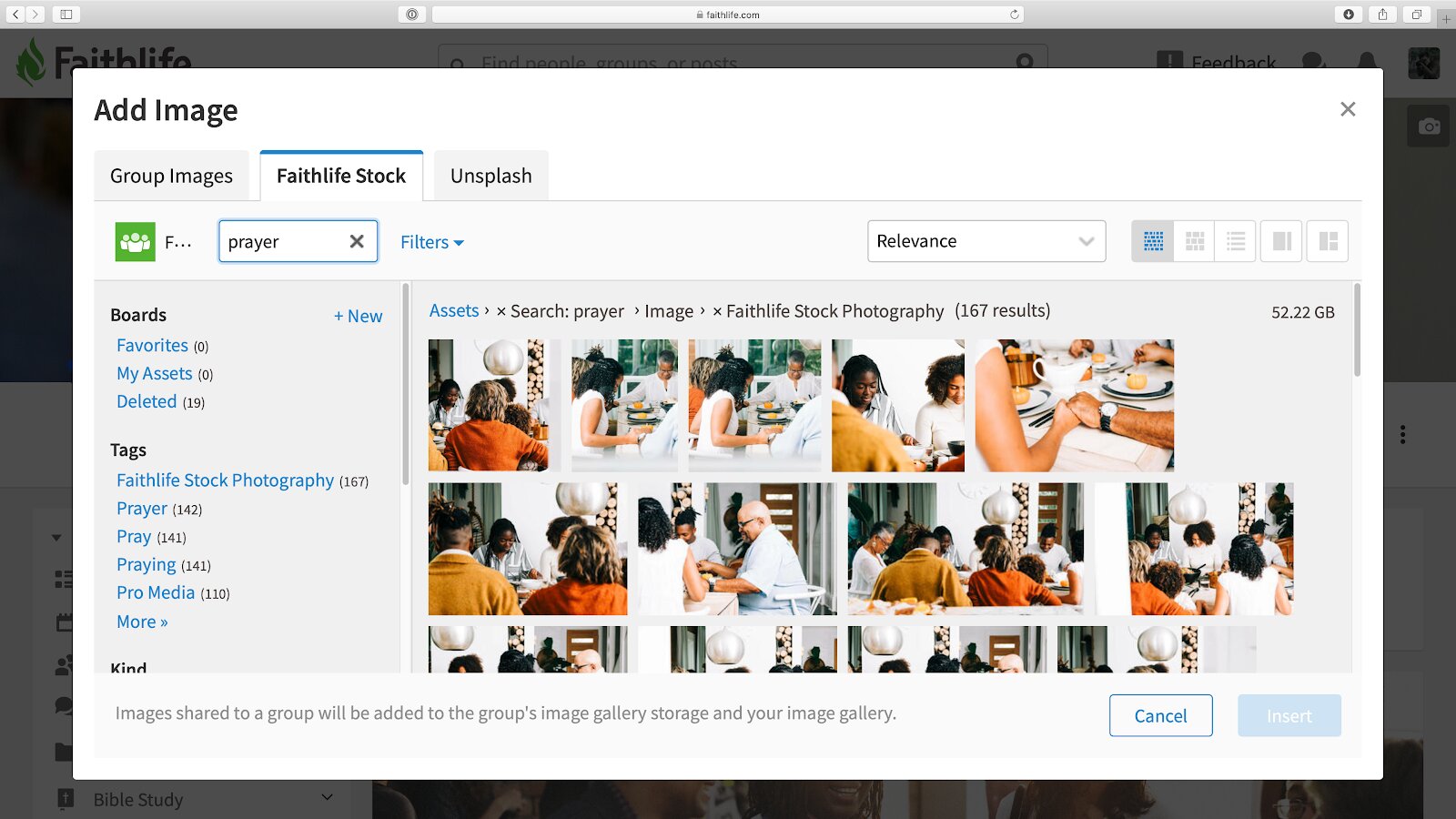 Note: If you receive an error message and can't view Faithlife Stock Media, contact Customer Service by phone at 1-888-634-2038 or by email at support@faithlife.com.
From Faithlife Media
From media.faithlife.com, all you need to do is start typing in the search box and let Faithlife Media find the images that meet your needs.
To download the images you want to use, click the download icon
and select a size from those available.
Customize your images
Faithlife Media also comes with a Smart Media editor, which allows you to add your own text, tweak the style, and download in seconds. Click any image to open it and then click Customize to open the Smart Media editor.
The Smart Media editor you can add text, other elements, additional images, background images, filters, and QR codes.
Click here to learn more about the Smart Media editor.
Note: You can also take advantage of the Smart Media editor by clicking Customize when adding an Announcement to your Faithlife group's activity board.