Proclaim enables you to draw attention to your text and make it stand out in a wide variety of ways. Learn how to apply effects to your text to increase the impact of your presentation.
1. Open Effects menu
With Proclaim in Edit mode, select a text box to apply an effect. Expand the Effects drop-down menu. If the Effects menu is greyed out, you cannot apply an effect to the selected text.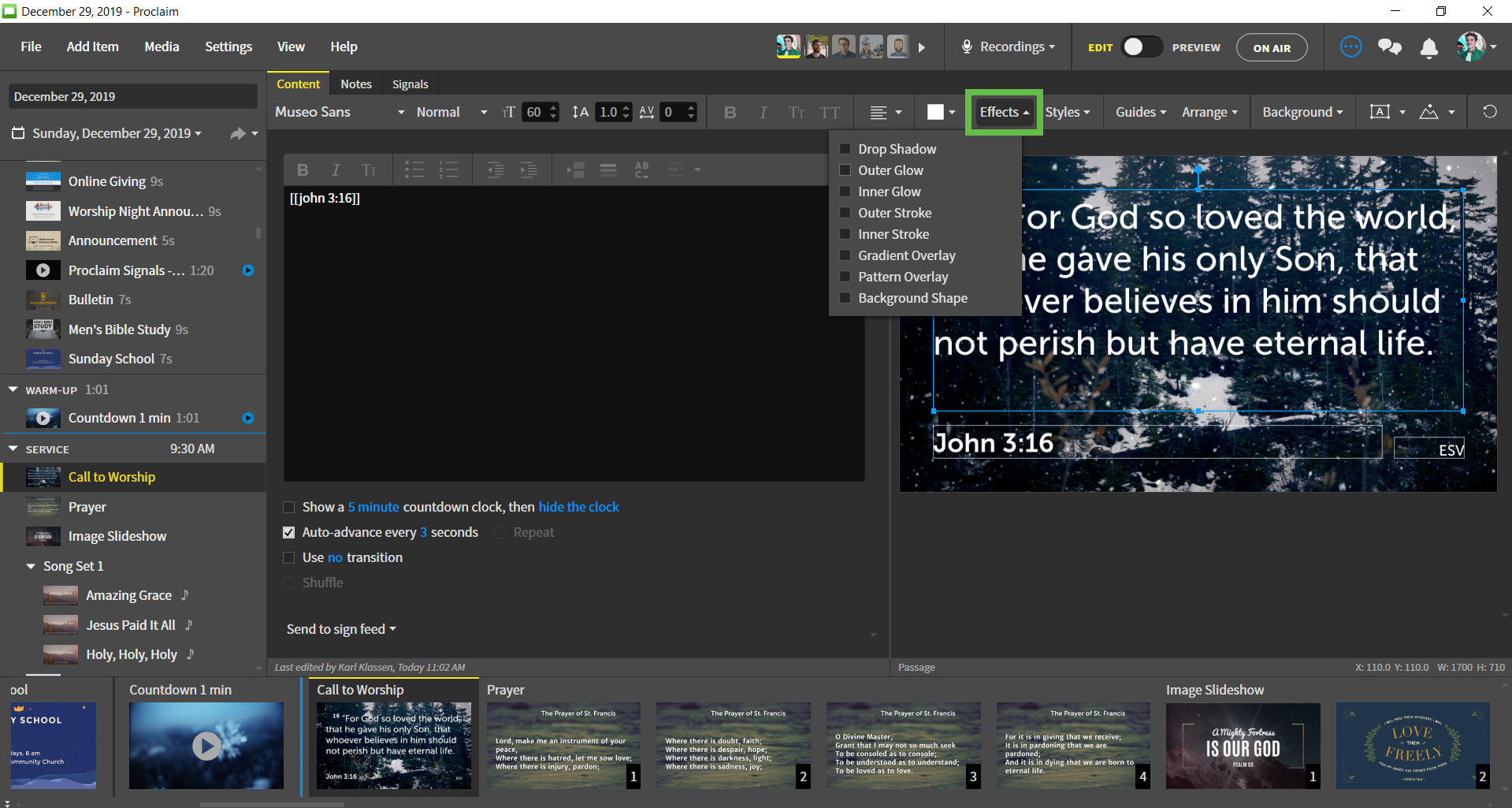 2. Select an Effect
Check the box to the left of the effect you want to apply. You may select multiple effects. Proclaim immediately applies the effect(s), allowing you to see changes in real time. Undo an effect by unchecking the box.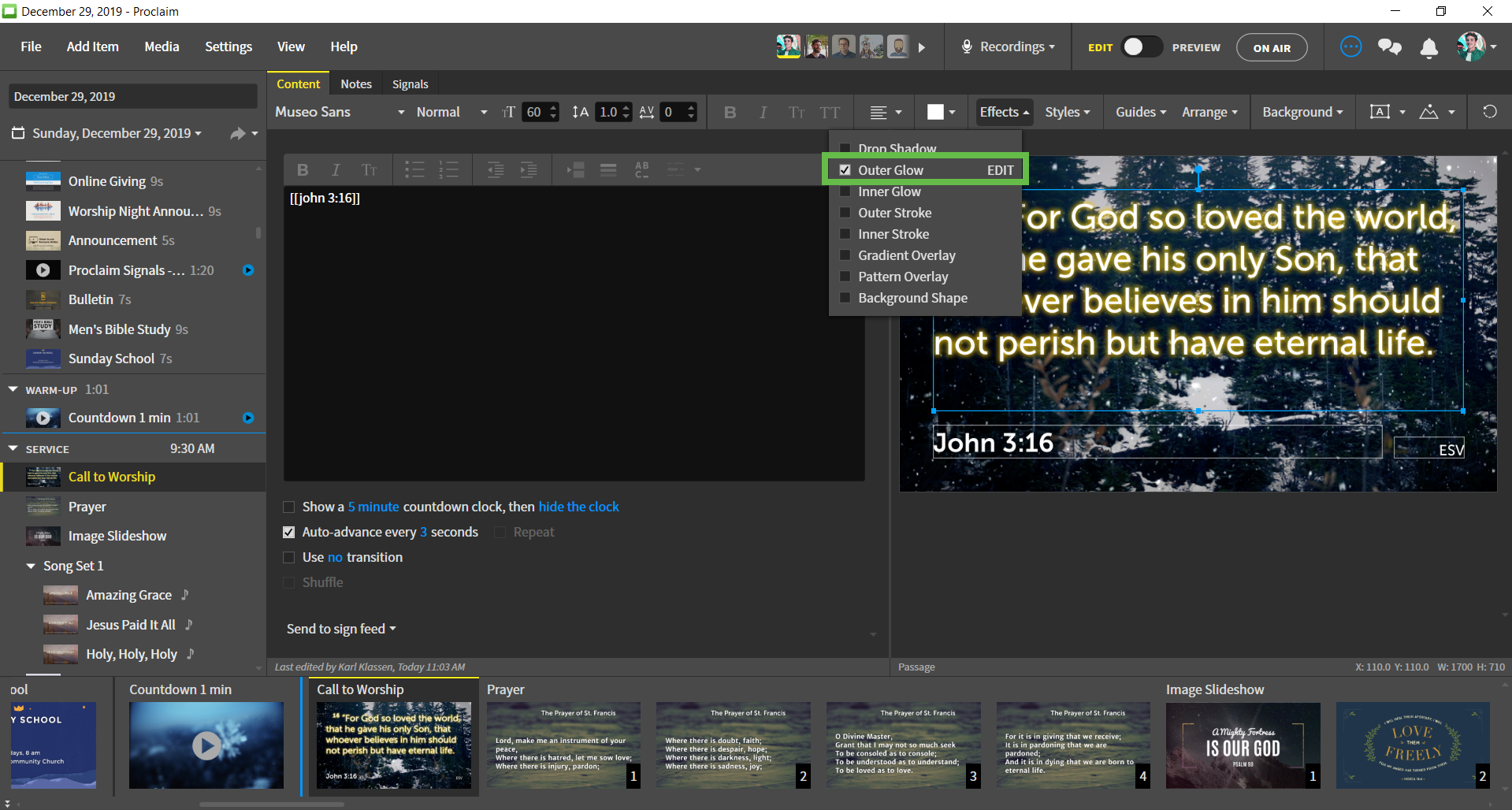 Note: Selected effects apply to the text within the text box. You can also create shapes around or behind your text. Learn more about Background Shapes. For other text formatting options, check out Text Editing Tips and Tools.
3. Refine the Effect
After applying an effect, you can refine the characteristics by clicking EDIT to the right of the effect. This opens the effect editing panel of options. Some of the options vary depending on the type of effect. Proclaim remembers your settings and automatically applies them the next time you check the box on that effect.
Color Palette
The upper left-hand quadrant is the color palette with nearly infinite color options. Use the vertical slider on the color spectrum to select the range; then click the color you want on the color viewer. Use the right-hand slider to adjust the transparency of the color. Match the precise color of another object by selecting the eye dropper tool

and clicking the color you want to match. Click Save color to save it for future use.
Color History
The upper right-hand quadrant provides pre-set color options. These include suggestions for complementary colors, recent colors you have used, and other pre-set color options. Use the scroll bar to see all the pre-set color options.
Swatch Editor
The lower left-hand quadrant displays controls specific to your selected effect. Adjust the settings and Proclaim displays your changes in real time. If you want to save a setting for future use, click Save swatch.
Swatch History
The lower right-hand quadrant displays recent swatches you applied to your text. You can also apply previously saved swatches as well as pre-set swatches. Apply additional changes to any saved or pre-set swatch.
To learn more about using fonts, colors, and effects, check out The Proclaim Guide to Beautiful Church Presentations.