Sometimes givers are "stuck" and don't know how much to give.
In just a few seconds, you can set up quick giving amounts for your congregation to use. Quick amounts eliminate the guesswork by showing givers what amounts would make the greatest impact on the church and helping them pick the one that's right for their financial situation. You can even set these amounts to align with the specific needs of your church (such as a building project or a Summer mission trip).
To enable quick gift amounts, follow these simple steps:
Navigate to Faithlife.com and sign into your account.
Select your church group from the sidebar.
Select your Finance Team in the Teams section.
In the Admin panel, expand Settings and select Giving.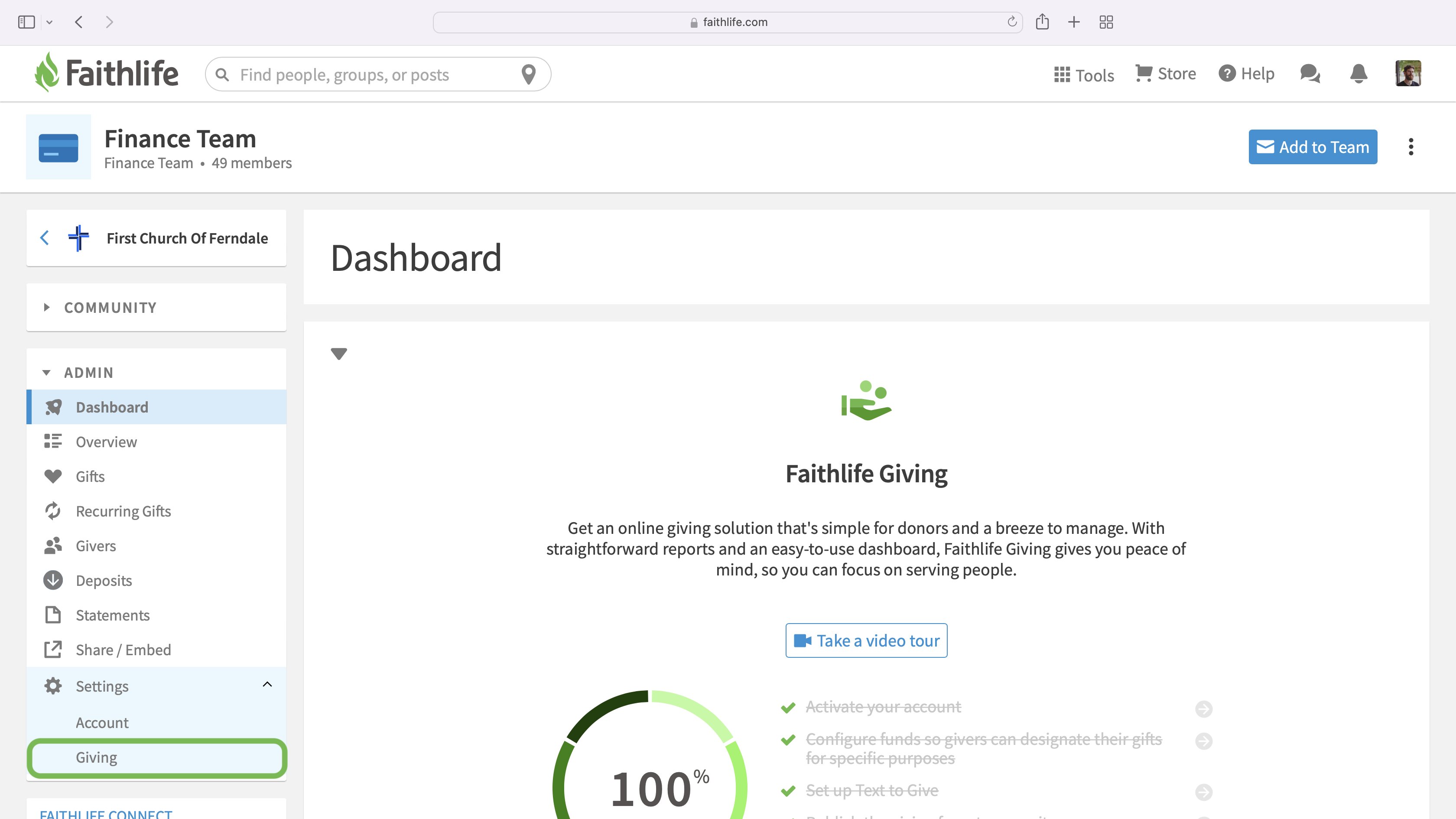 Scroll down to the Gift Amount

section.

Check the box for

Quick Amount Buttons

to turn the feature on.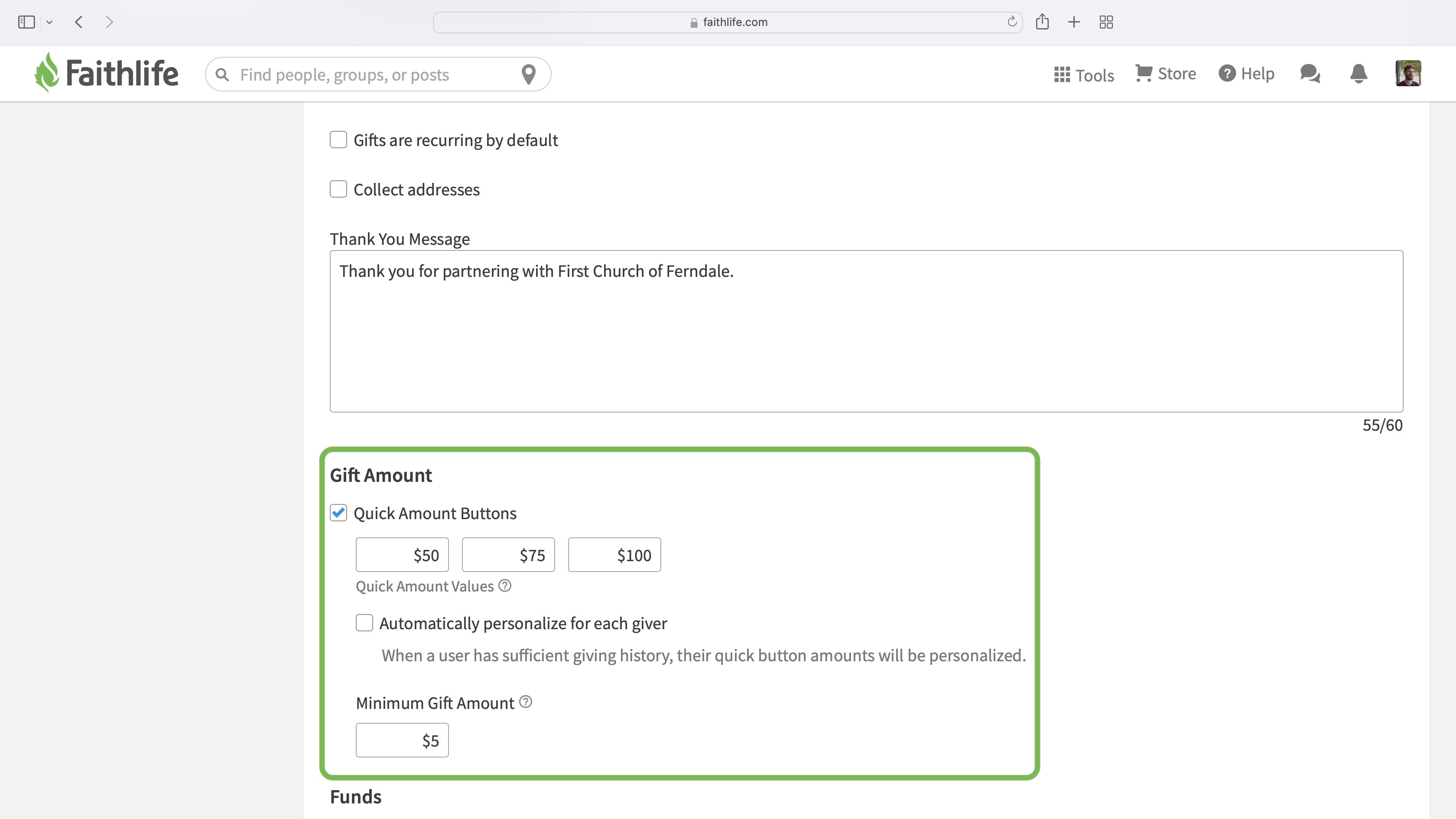 Fill in the quick giving amounts to fit your particular congregation's giving patterns.
You can even enable the option to Automatically personalize for each giver, which will automatically adjust the quick amount values to fit each individual once she has sufficient giving history. When givers return to make another gift, they'll see three amounts in the quick amounts section: their standard amount, their standard amount plus a 5% increase, and their standard amount plus a 10% increase. These final two amounts are included to make it easy for them in the event they want to step-up their giving.
Your Giving Form
When givers navigate to your church's giving form, they will see the quick gift amounts prepopulated at the top.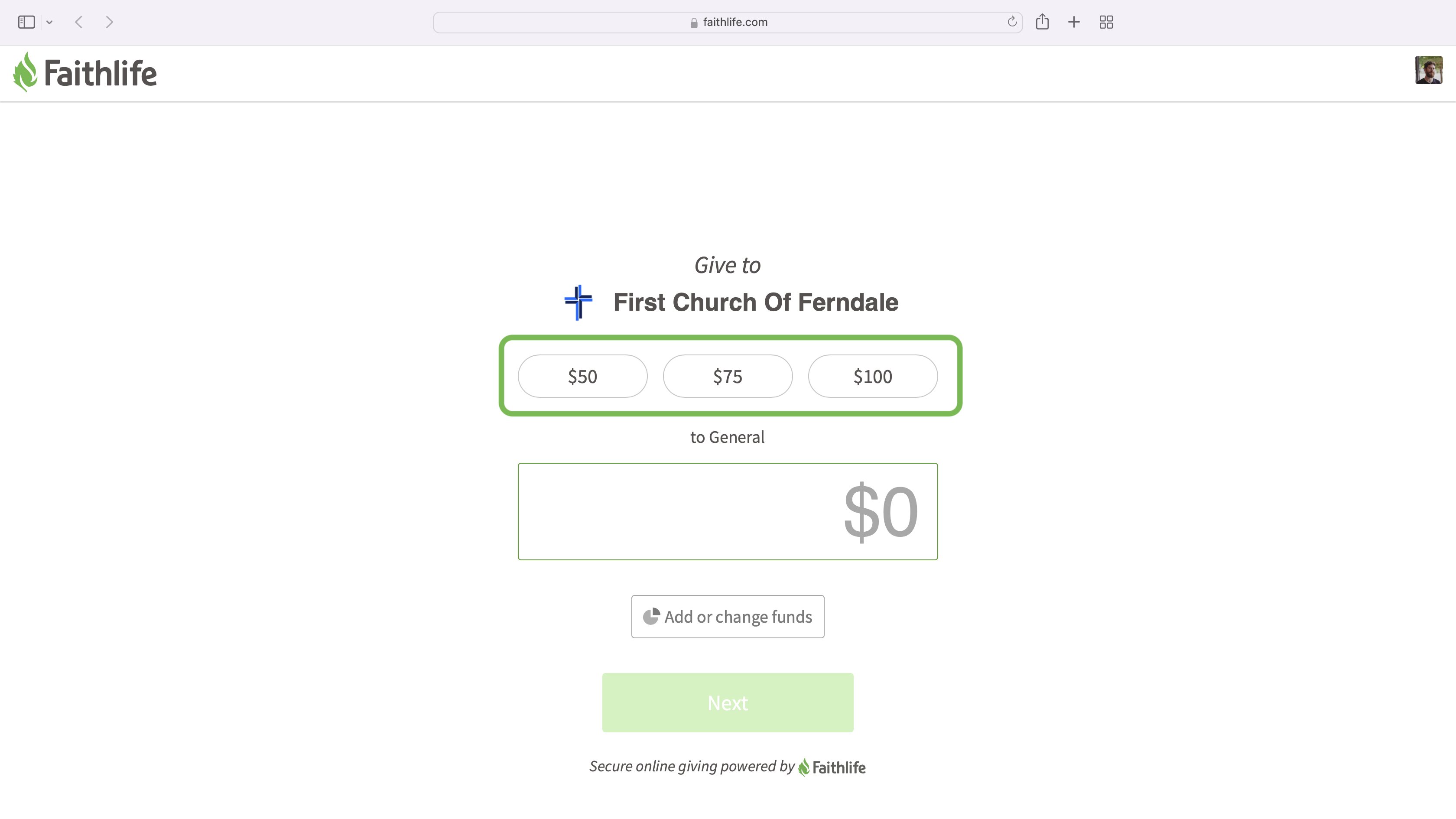 They can then click an amount and proceed through the giving process as usual.