Many churches are looking to try out livestreaming for the first time and I wanted to show you how you can stream your sermon slides from Proclaim plus audio and video with only free tools and no extra hardware!
Don't have Proclaim? Get a free trial today.
Prerequisites:
Audio: If you are already using Proclaim for sermon recording, you likely have a good audio feed already. If you are going to run through the sermon from home, you can use the mic on your computer.

Video: If you have an external webcam, and want to livestream your whole service you would need to plug this into your computer and point it at the stage. If you want to stream your sermon from home, you can use your computer's webcam.

Optional: At least two monitors. To livestream your slides, you will need to capture Proclaim's output. This is easiest if you have a spare monitor to output Proclaim to. It is possible with one Monitor on Mac, but requires you to be familiar with full-screen windows and Spaces.
Note: We recommend at least 5 mbps upload speed to live stream. Here's the quickest way to find your speed.
1. Download OBS (Open Broadcaster Software)
OBS is a free, livestreaming software you will use to capture Proclaim, your audio, and your video and send to YouTube. Download it here: obsproject.com
From the homepage, download the appropriate one for your operating system and follow the instructions for installation.
For more information and troubleshooting help for OBS, visit the OBS Wiki.
2. Open Proclaim and go On Air
Launch Proclaim, sign in if prompted, and open your presentation (go to File > New or Open). If you don't have Proclaim, you can download it here. To learn more about creating presentations in Proclaim, visit this page.
Go to Settings > Displays, then set your second monitor to Slides. Click On Air to start presenting.
3. Configure YouTube
Head to YouTube.com.

Sign-in or create an account.

Click on your avatar and hit YouTube Studio.

Once there, click Create in the upper right, choose Go live.

Select Stream from the top tabs.

Give it a name, optionally choose a scheduled time.

Check mark, "No, its not made for kids."

Hit Create stream!

From the resulting window, copy your stream key. You will paste this into OBS later.

Hit Done. Keep this page open as this is where you will start your stream later.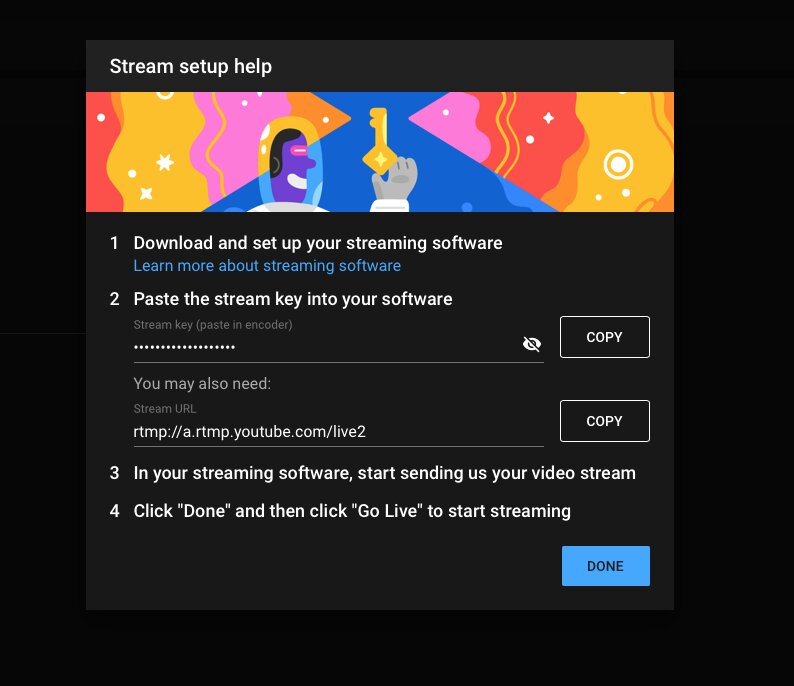 4. Configure OBS Settings
Launch OBS.

Click Settings in the lower right, click Stream, select YouTube from the Service dropdown and paste in the key you copied earlier.
Note: If you'd like to stream to Facebook, set the service to Facebook Live.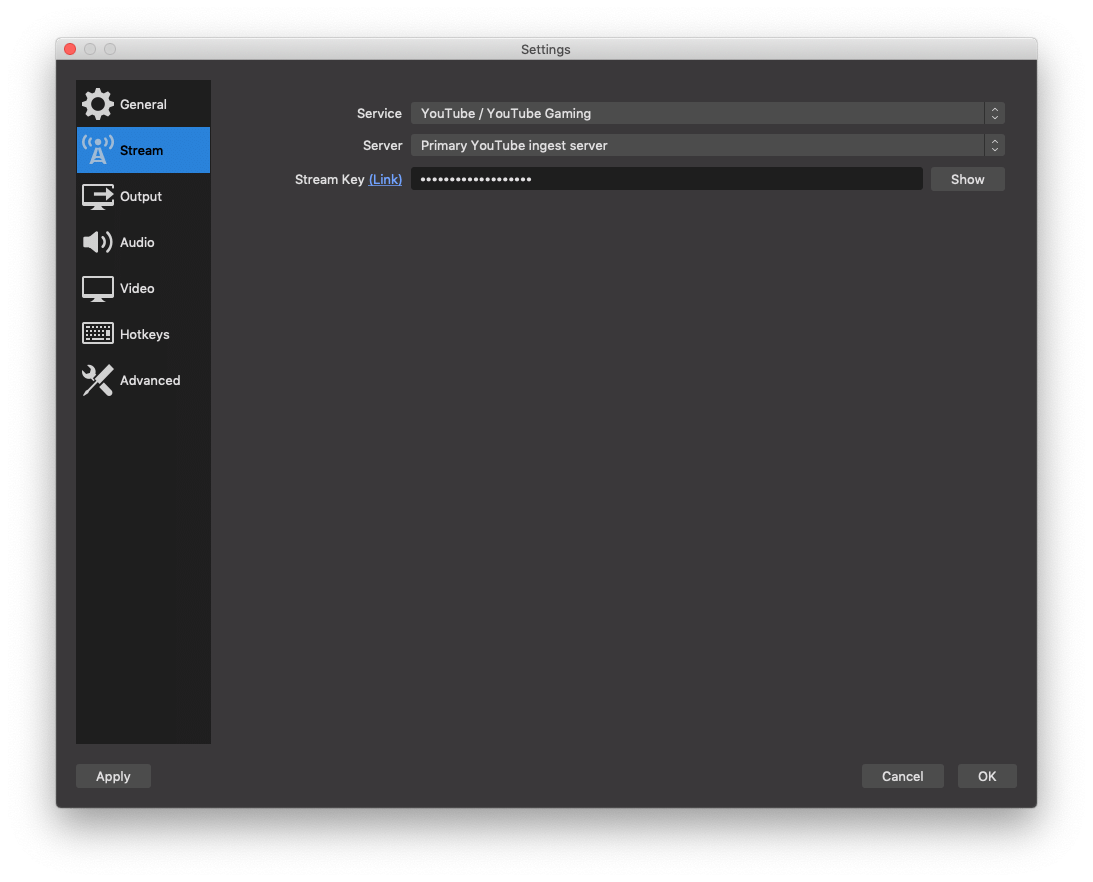 Hit Ok

on the settings window.
5. Add in your Video and Slides
OBS should already be using your microphone and you should see the audio 'bumping' along the bottom. You can change the mic in Settings > Audio if needed. Now we will add our video source and Proclaim.
Add a video source (optional)
Along the bottom of OBS, in the Sources area click the plus button and select Video Capture Device.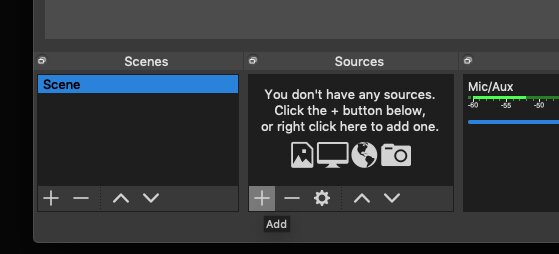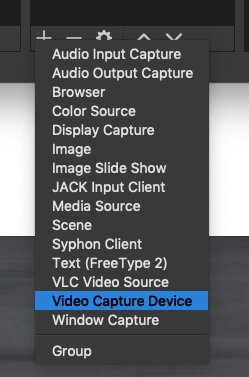 In the subsequent menu, give it a name, hit Ok and select your desired webcam from the Devices dropdown.

Click Ok.
Add Proclaim
Click the add button again in the sources section, but this time hit Window capture.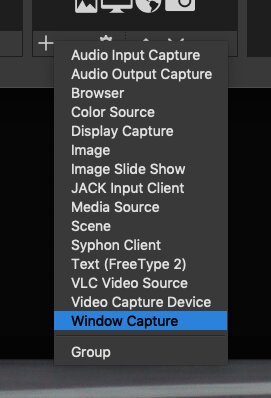 In the subsequent menu, give it the name 'Proclaim' and click Ok.

Note: If the Proclaim window title says "(null)", check your security settings to make sure OBS has screen recording privileges.

Check the box, "Show Windows with empty names" and select the Faithlife Proclaim window from the Window dropdown. If you see multiple, click on both until you find your Slides output.

Click Ok.

Lastly, your slides might be very large or too small, and you can click and drag their corners to position them.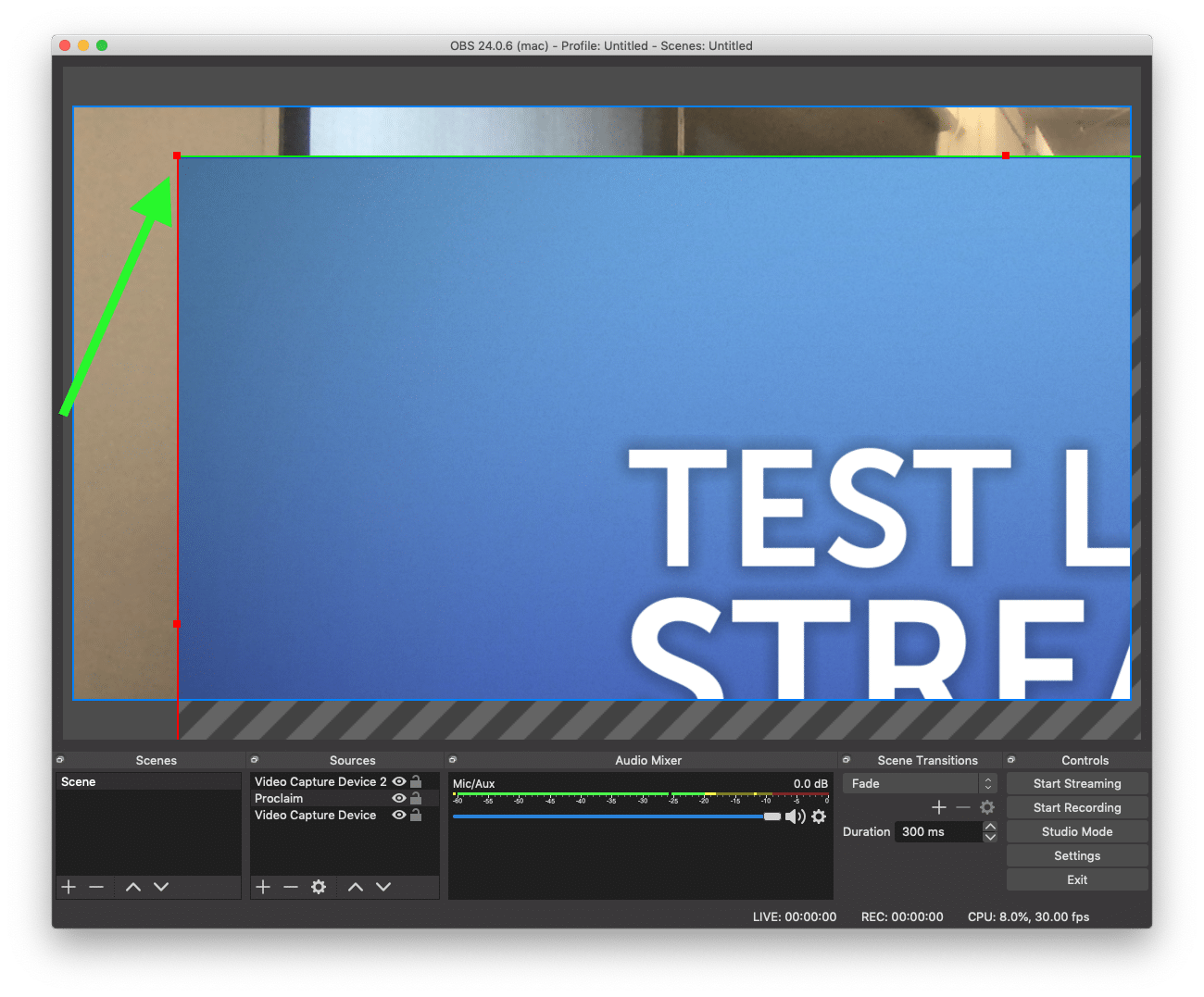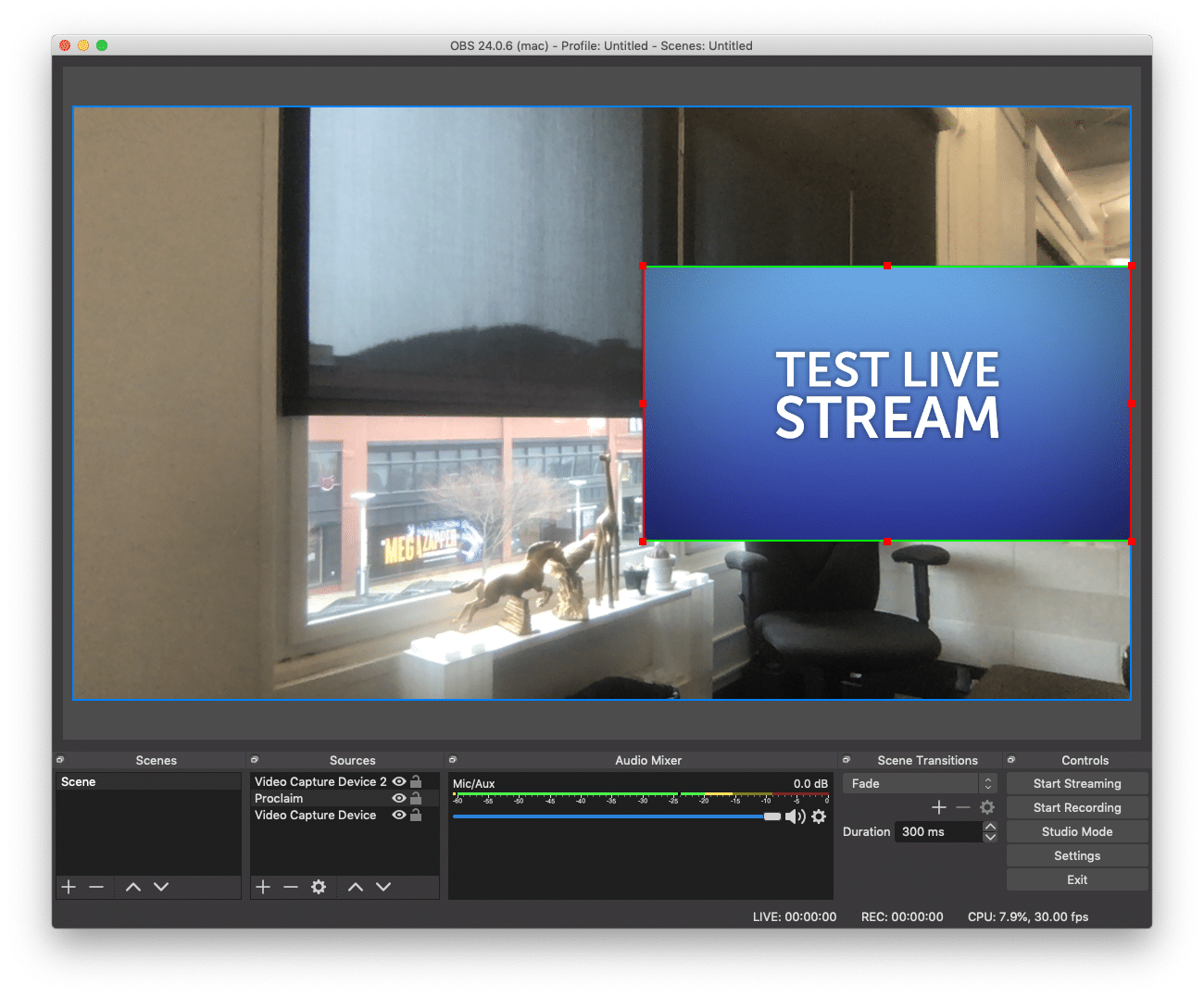 Note: You can create multiple scenes in the bottom-left Scenes panel to easily switch between different configurations. For instance, add one scene showing only your video output, another one for only slides, and a third showing your slides and the video in the lower right (picture-in-picture). While streaming, select a scene to smoothly transition between one scene and the next. Learn more about using Scenes in OBS.
6. Start Your Stream
In OBS, hit Start Streaming

Back in Youtube, you should now see your stream in the upper left, if all is good hit Go Live
That is it! You are now streaming. Use the share button to share it with your congregation. You can use your mic and webcam to stream your sermon from home, while navigating through your slides.
7. Stop Your Stream
To stop the live stream, click Stop Streaming in OBS and then take the stream offline in Youtube.