You can connect a live stream to your Faithlife group church account to reach your audience in real-time. Once you've configured your stream, publish it to your website.
Did you know? After you conclude your live stream, you can publish the recording to your website.
Publish to a Faithlife Site
To embed your stream on your church's Faithlife Site, follow these steps:
Note: If you don't have a Faithlife Site, you can create one for free in a few minutes! The live stream widget is included in the free version. Learn more.
1. Add a new widget.
Log in to your Faithlife Site and ensure you're in Edit mode. On any page, click the blue add widget button

(you may need to hover your cursor over the page to reveal the available widget placement options).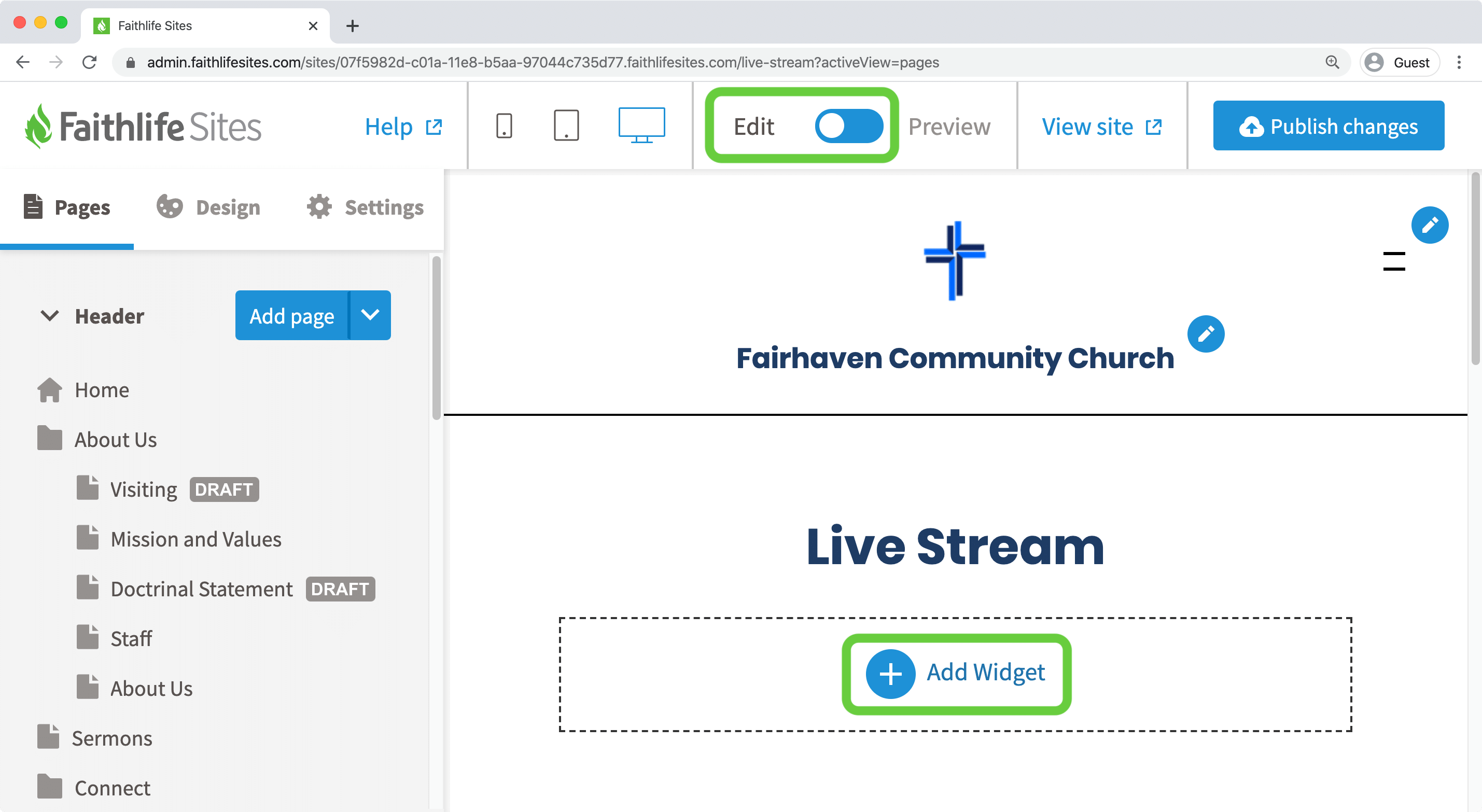 Note: You can create a dedicated page for your live stream, as shown here, and/or add a live stream widget on any other page(s) on your site.
2. Choose the Live Stream Widget.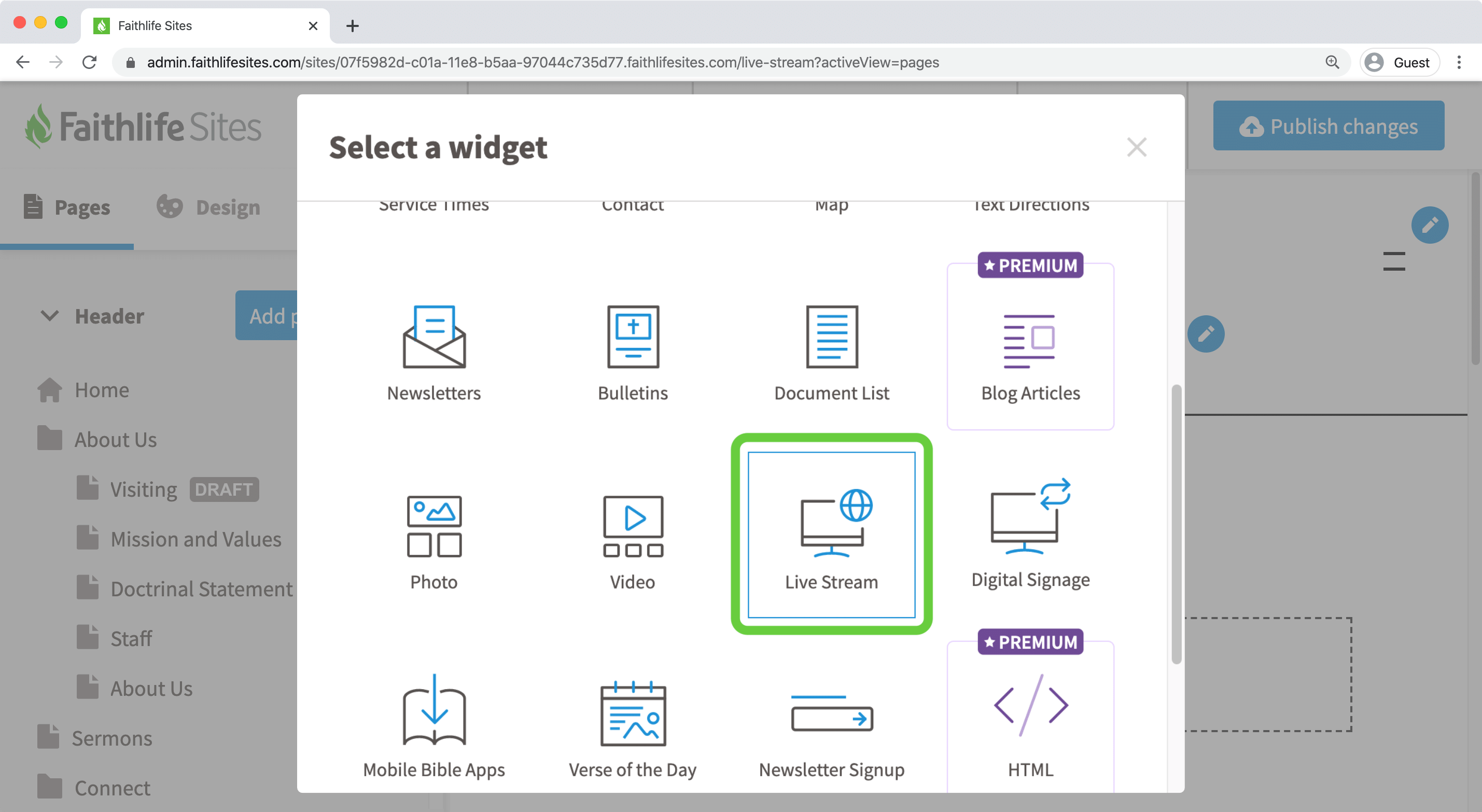 Note: You can also embed your live feed in any content widget by pasting the URL of the playing stream from church's FaithlifeTV.com channel.
Choose your desired stream and click Save.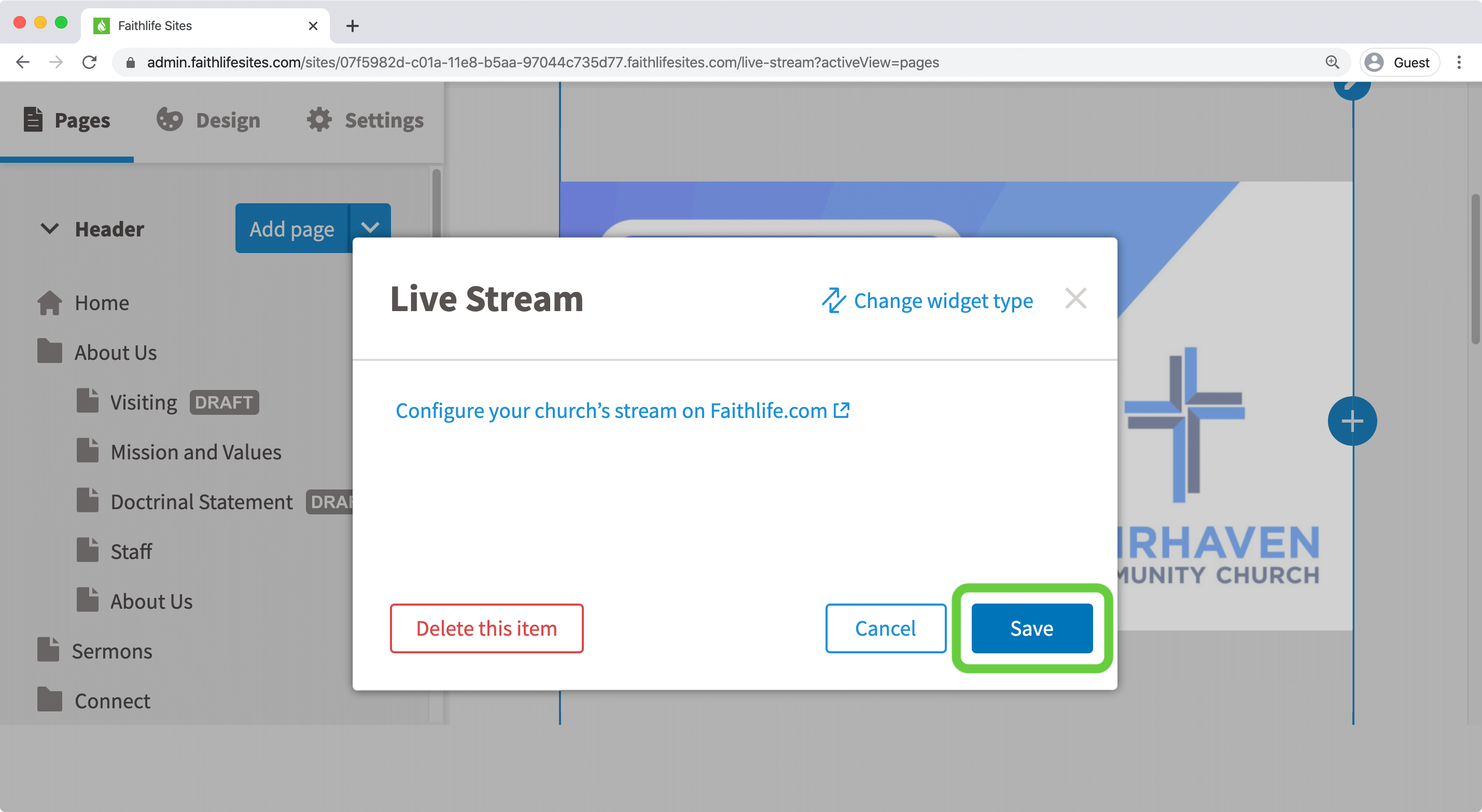 Note: You'll need to configure your church's stream on Faithlife.com before adding it to your site. Learn more about setting up a live stream with Faithlife.
3. Publish your changes.
To make your changes public, click Publish Changes.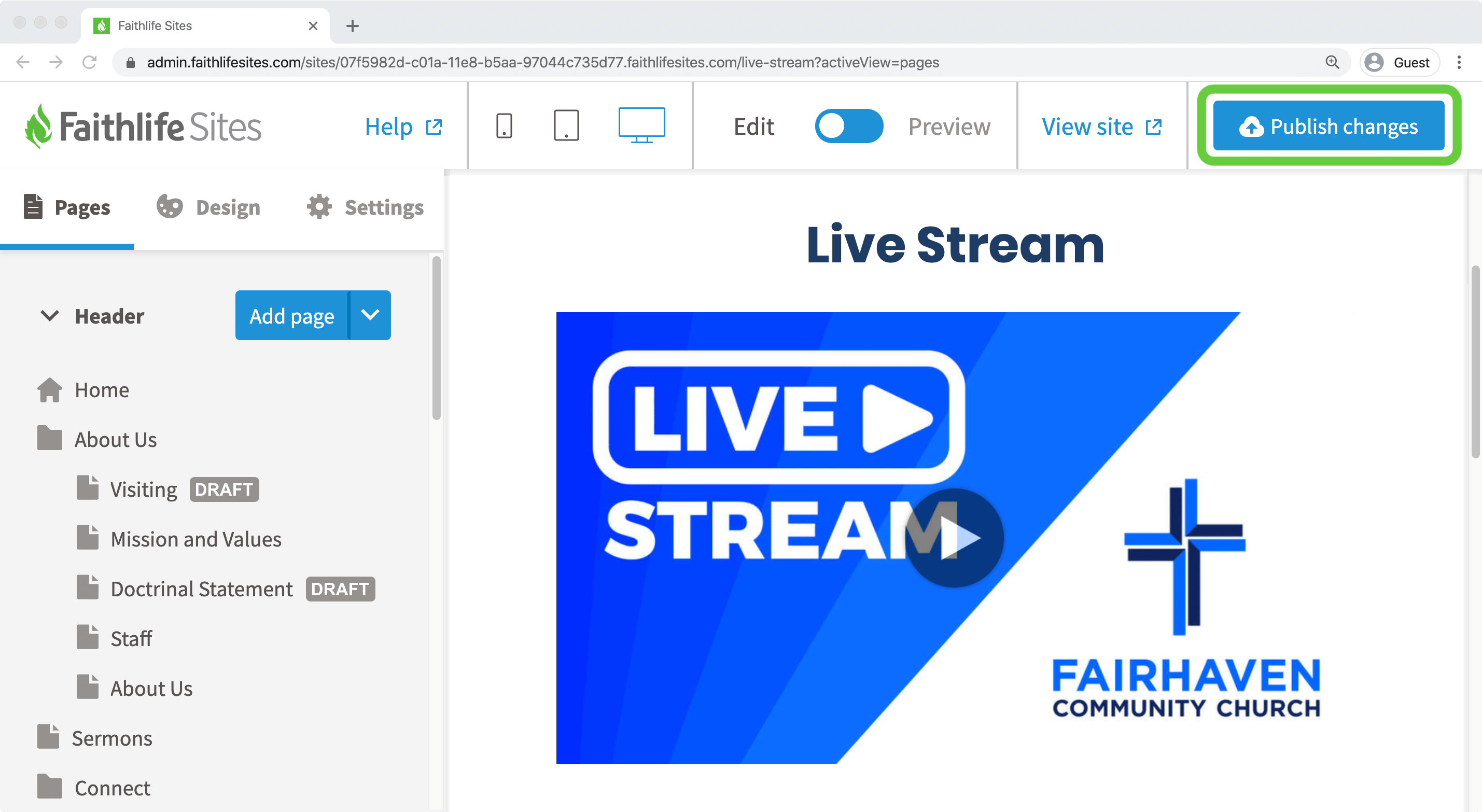 Publish to a non-Faithlife Site
With the embed code from your Faithlife TV settings, you can add your stream to any site.
1. Navigate to your Faithlife TV settings.
Sign in to Faithlife.com and select your church group in the left-hand sidebar. Scroll down to the left-hand Admin panel, expand Settings, and click Faithlife TV.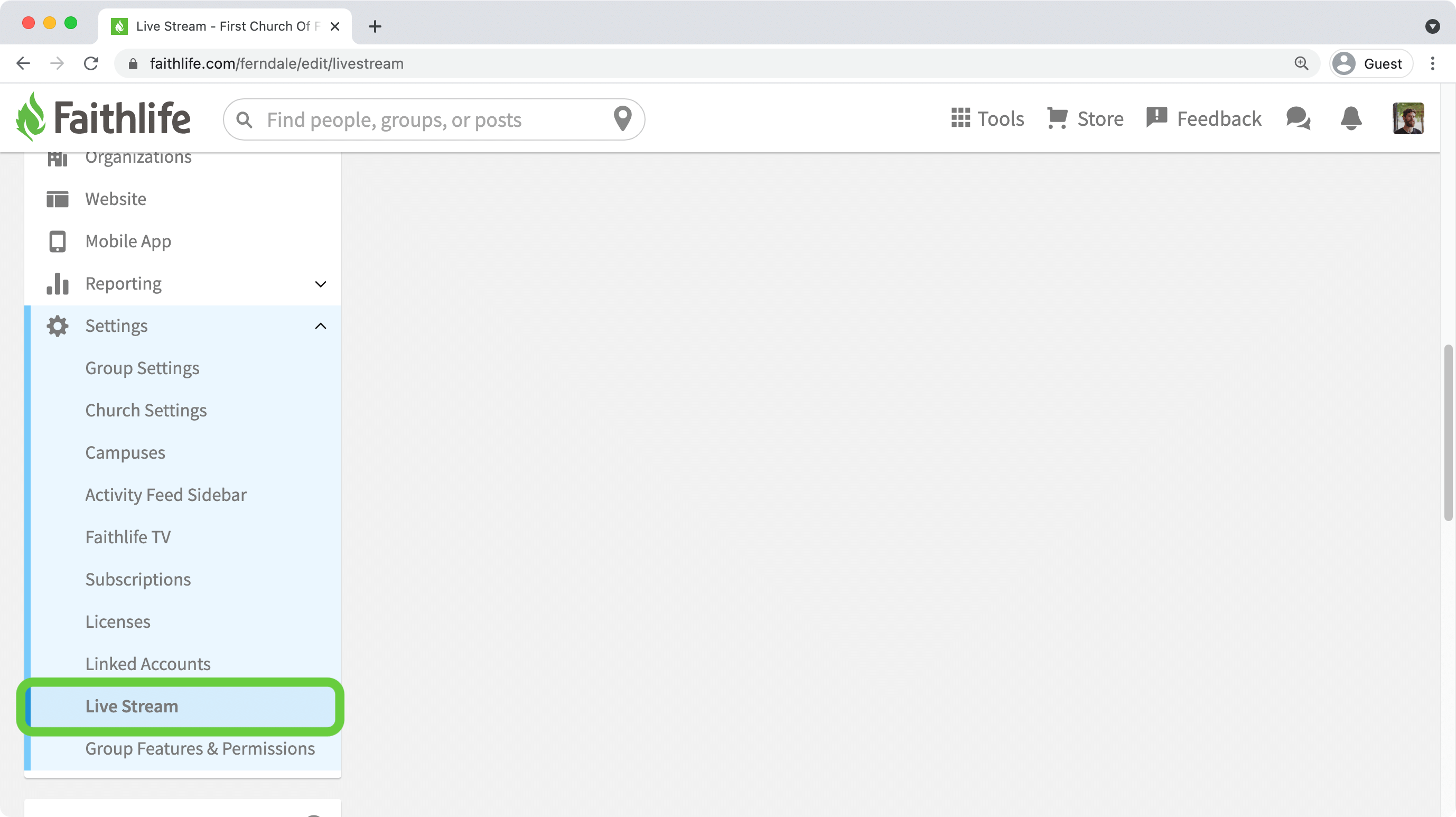 2. Copy and paste the embed code.
Click Embed to reveal the code and then click Copy to add the code to your system clipboard.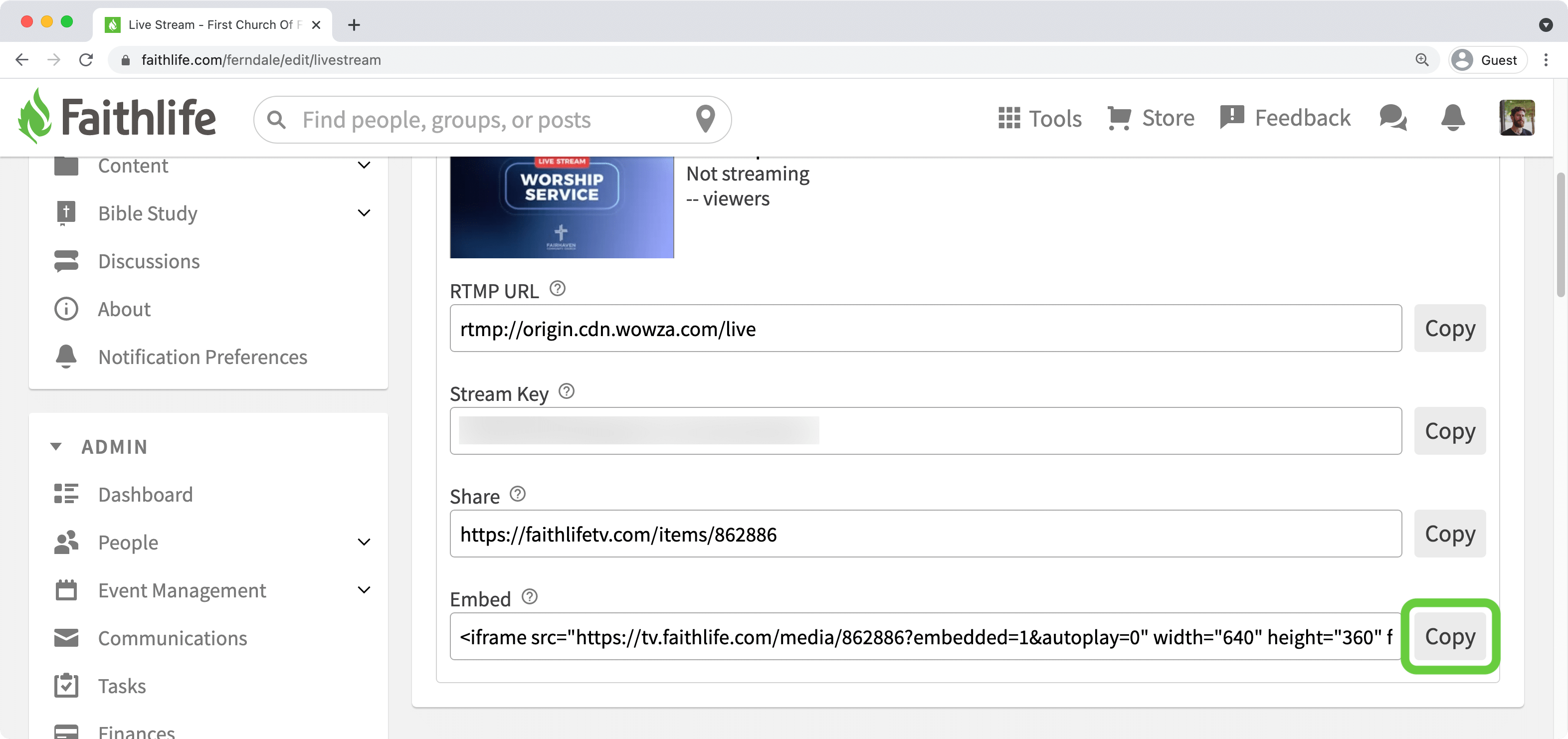 Paste the code to any HTML section of your website.
Note: You may want to create a dedicated page on your church's website to host your live stream.