After following the instructions for setting up your live stream, follow these simple steps to share a link to your live stream:
Did you know? After you conclude your live stream, you can publish the recording to your website.
1. Go to your church group on Faithlife.com.
Go to Faithlife.com and select your church group in the left-hand sidebar.
2. Open your Faithlife TV settings.
Expand Settings in the Admin panel and click Live Stream.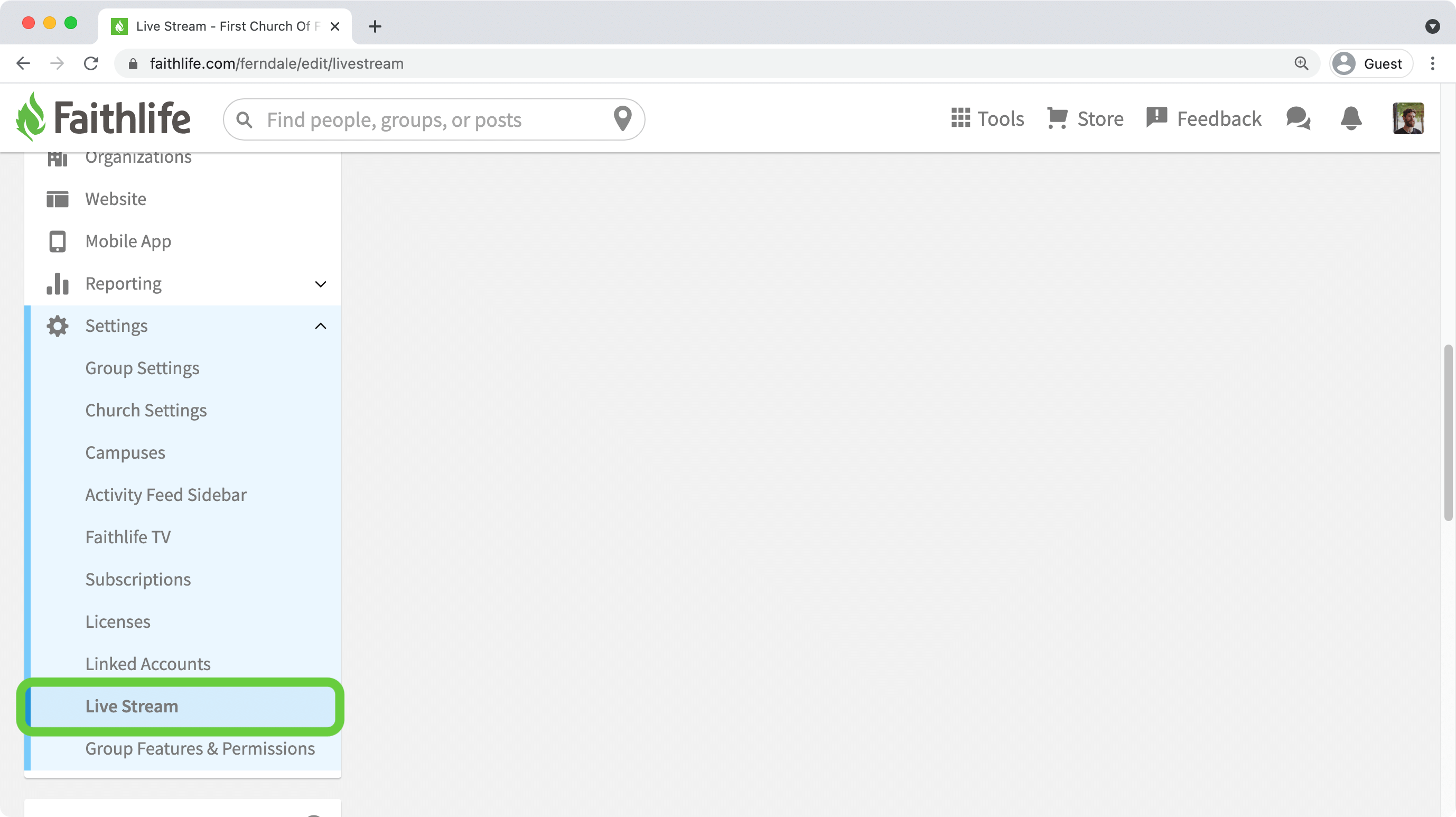 3. Copy the Share URL.
Copy the URL under Share and pass it on to your congregation.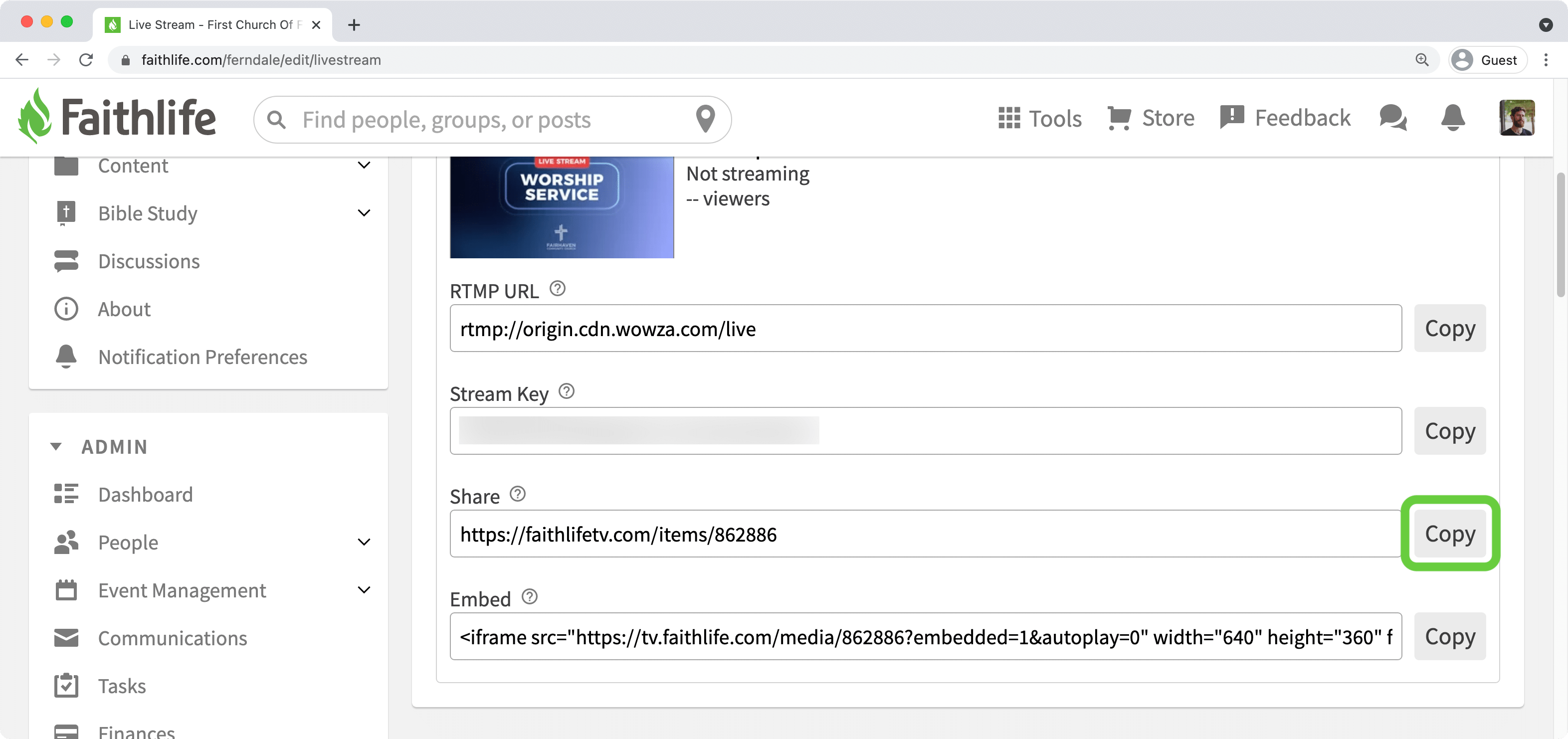 The link brings visitors to your landing page in Faithlife TV.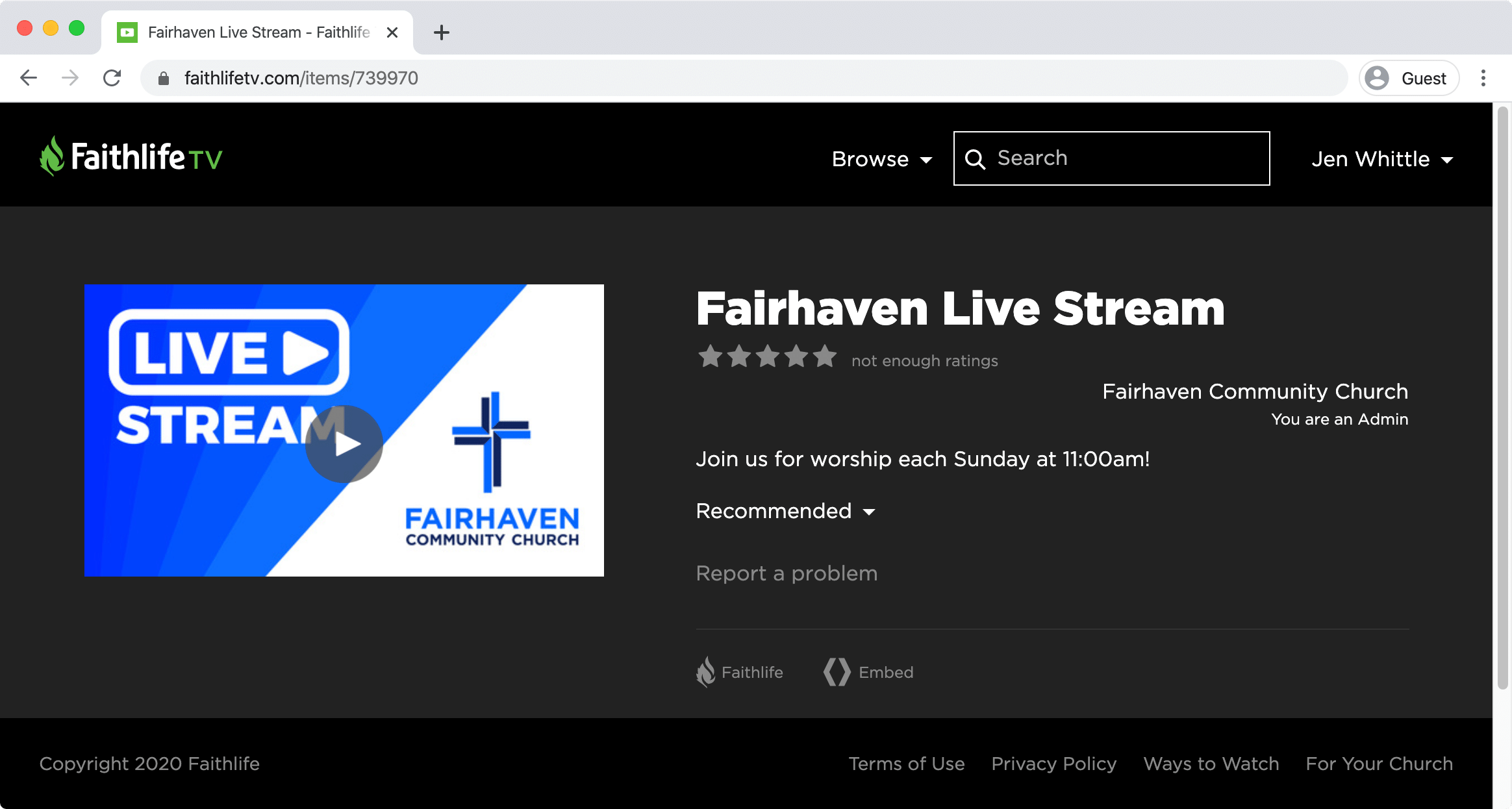 Note: Click here to learn how to embed your Faithlife Live Stream on your website.
Your congregation can also access the live stream from your Faithlife group by expanding Content and clicking Live Stream. Learn more.