This article shows how to locate your Stream URL and Stream Key in Vimeo. For more help live streaming with Proclaim, view our full support article.
1. Open Vimeo.
Go to Vimeo.com and login or create an account with Vimeo.
2. Create a new live event.
In the left-hand panel, click Live events and then Create a live event.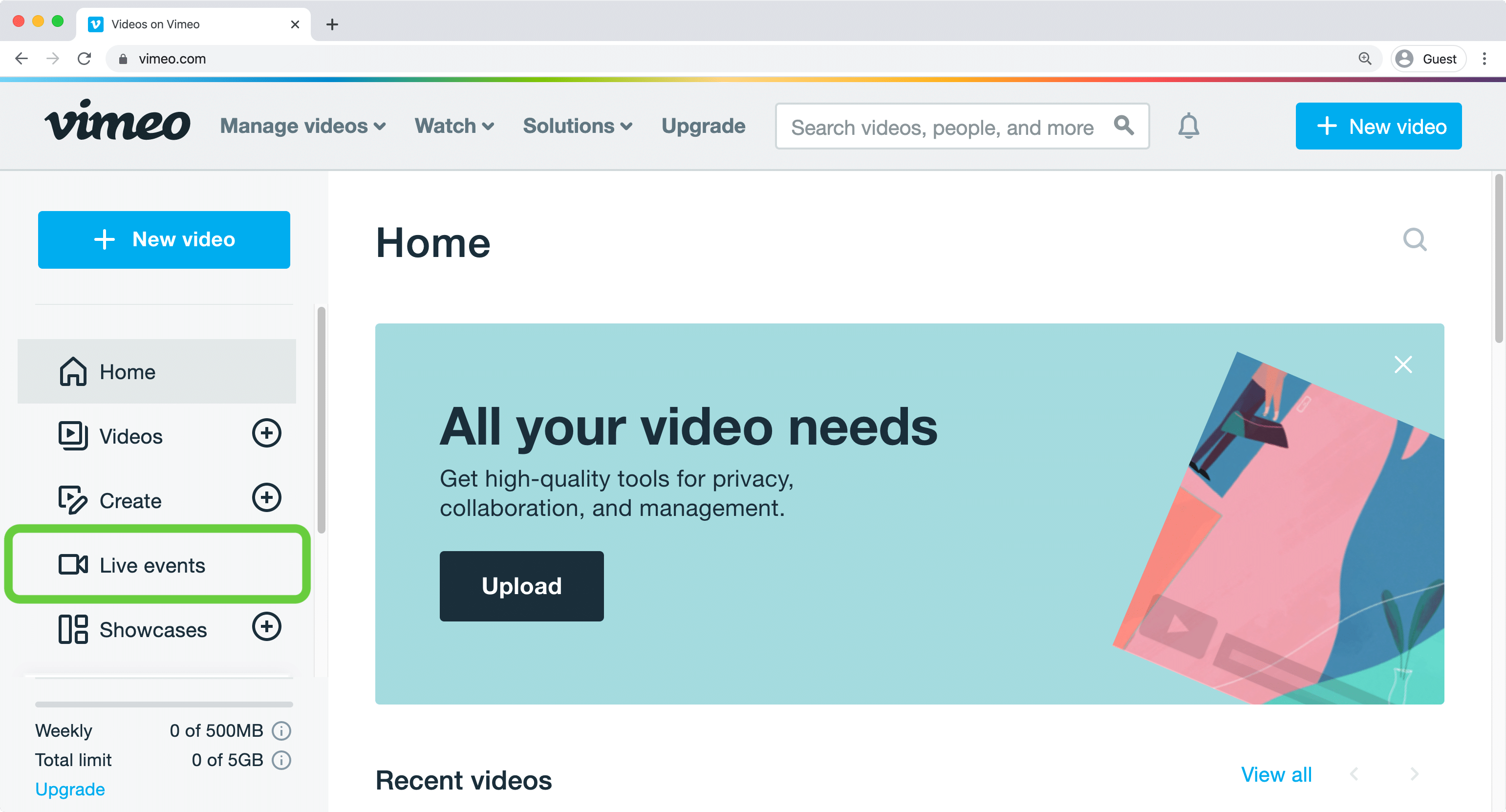 Add your name and then set your stream timing and privacy level.
Note: For more help, view Vimeo Support.
3. Add details to your stream.
Use the left-hand panel to customize your experience, from adding simulcast destinations, to enabling chat or adding graphics to your stream.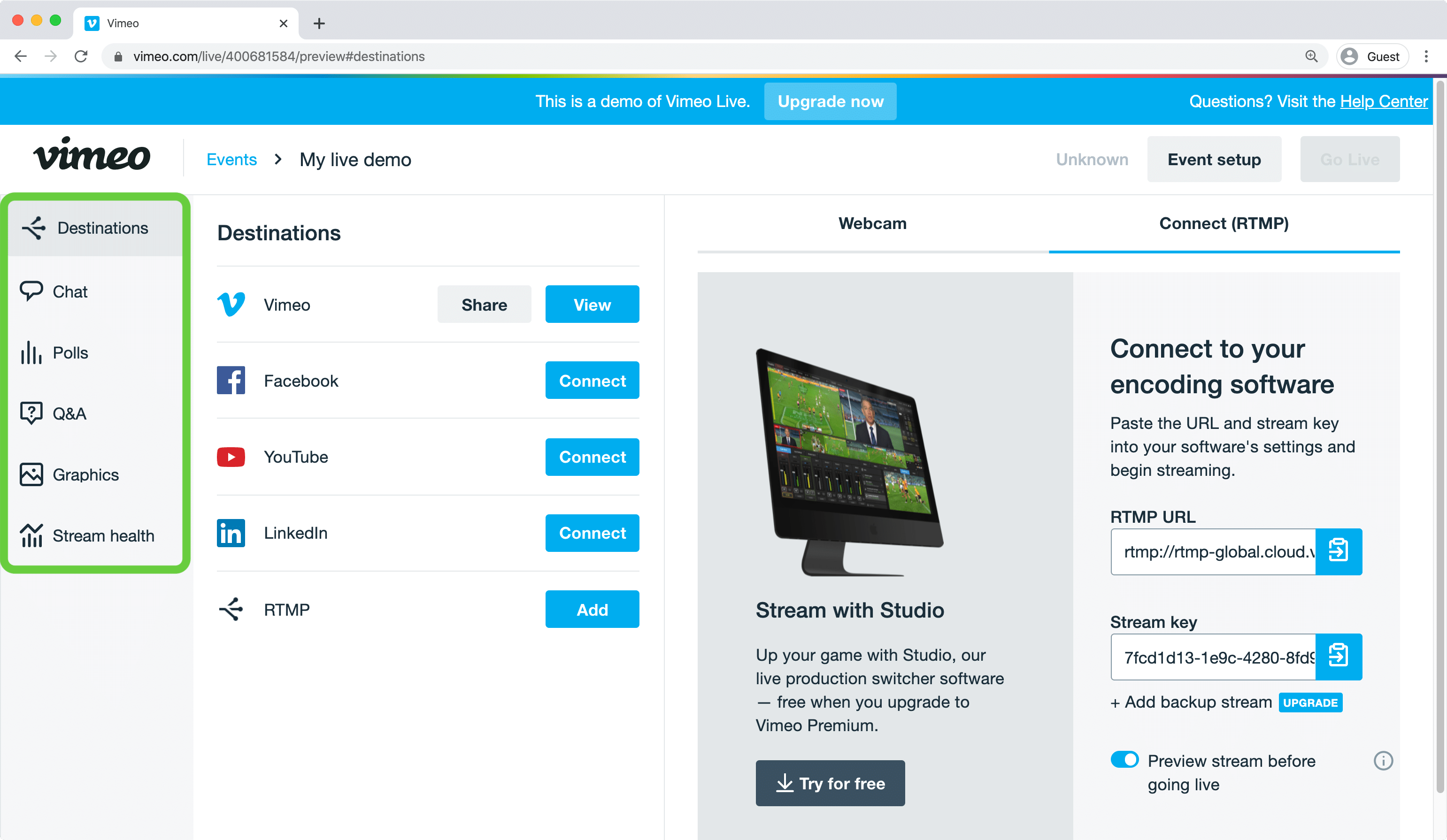 4. Note your encoding software details.
Vimeo generates both a Server URL and a Stream Key, which you will need in your encoder.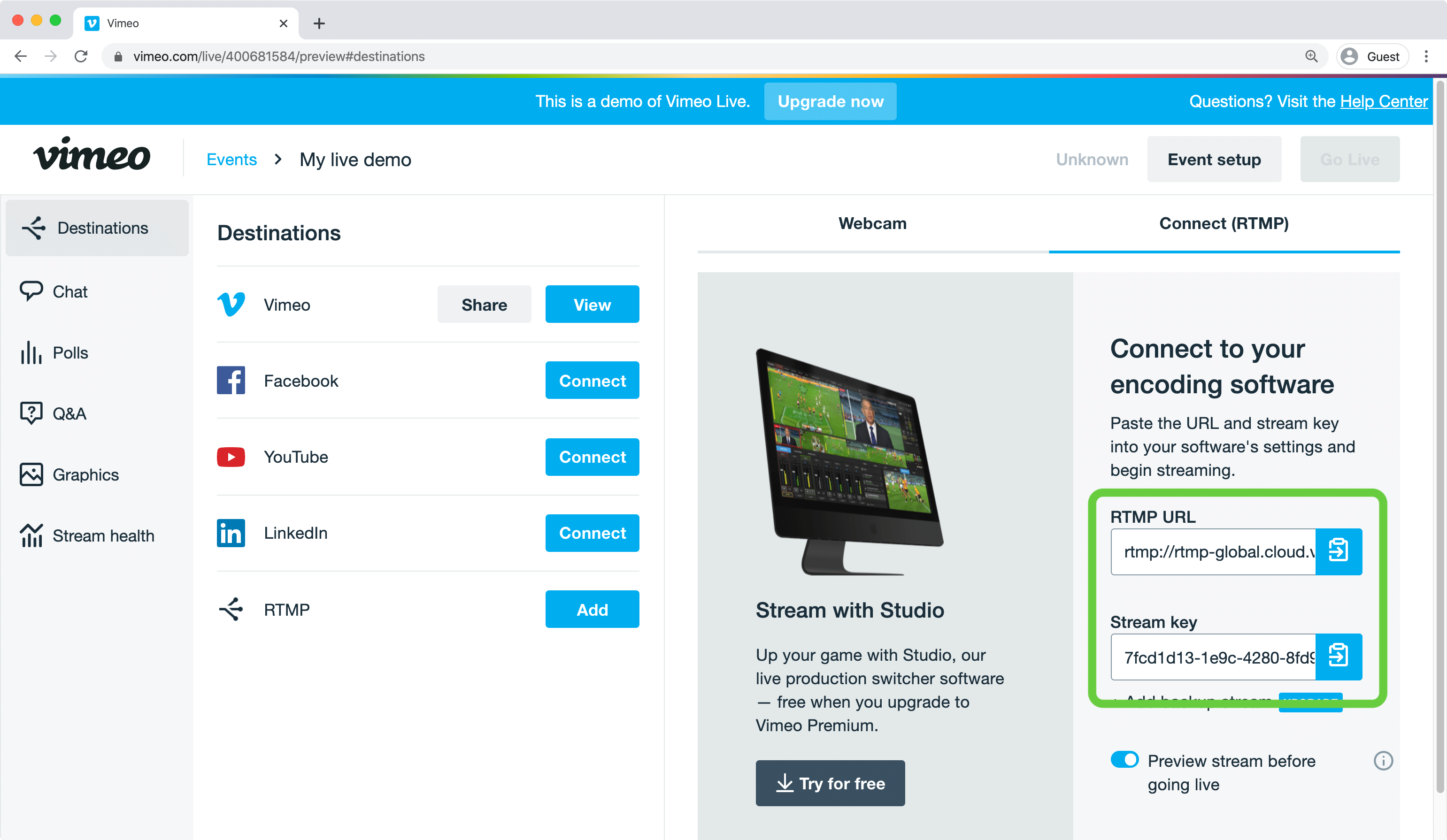 Keep this page open as this is where you will start your stream later.
Note: Get help setting up your livestream with Proclaim.