This article shows how to locate your Stream URL and Stream Key in Facebook. For more help live streaming with Proclaim, view our full support article.
Did you know? Subscribers to Faithlife Live Stream can stream to Facebook simultaneously. Learn more.
1. Open Facebook.
Go to facebook.com/live/create and login or create an account with Facebook.
2. Create a new live stream.
Click Create Live Stream.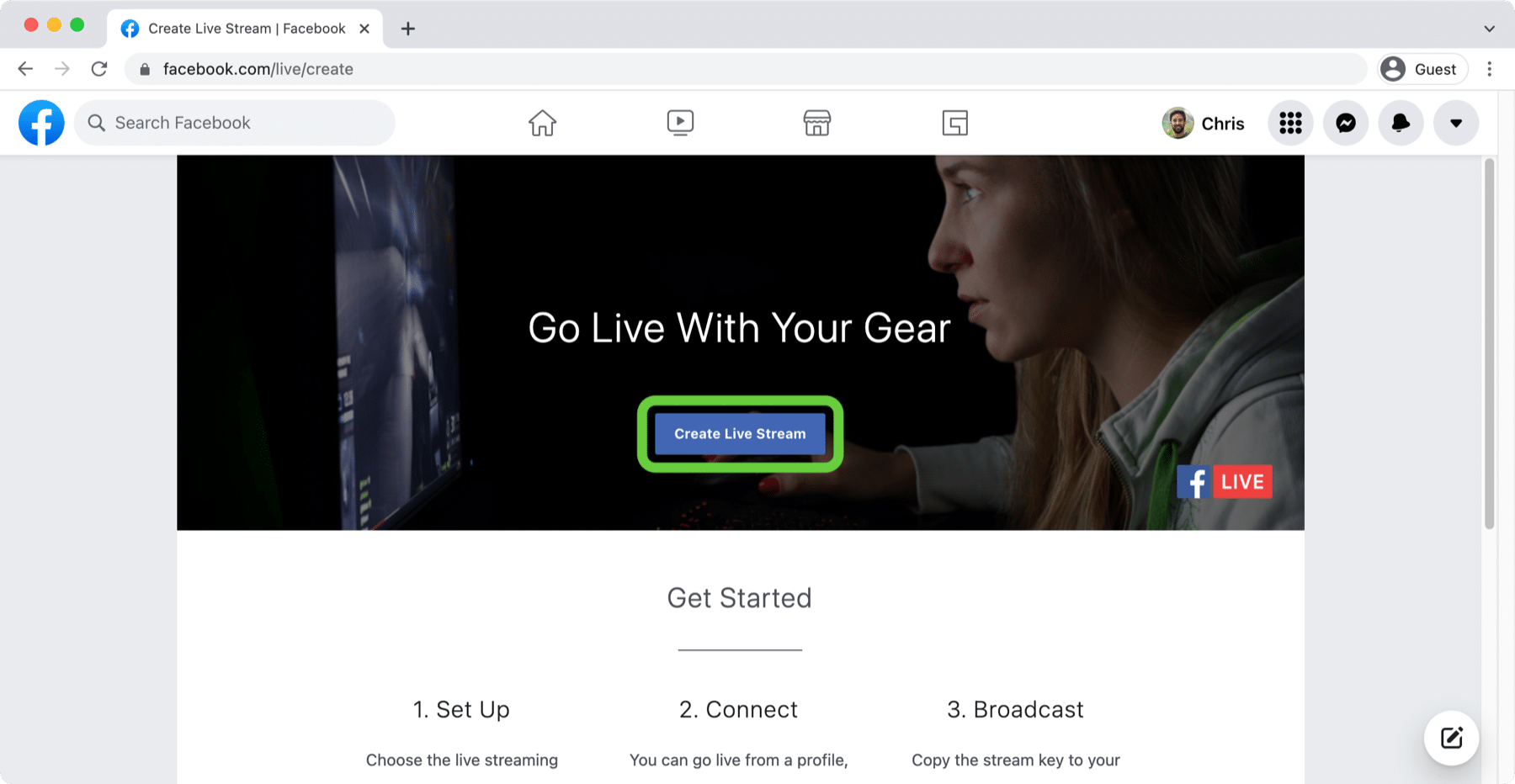 Note: For more help, view Facebook Support.
3. Select your church page.
Click Post on Timeline in the left-hand column and choose Post to Page you manage. Choose your church page in the list that displays.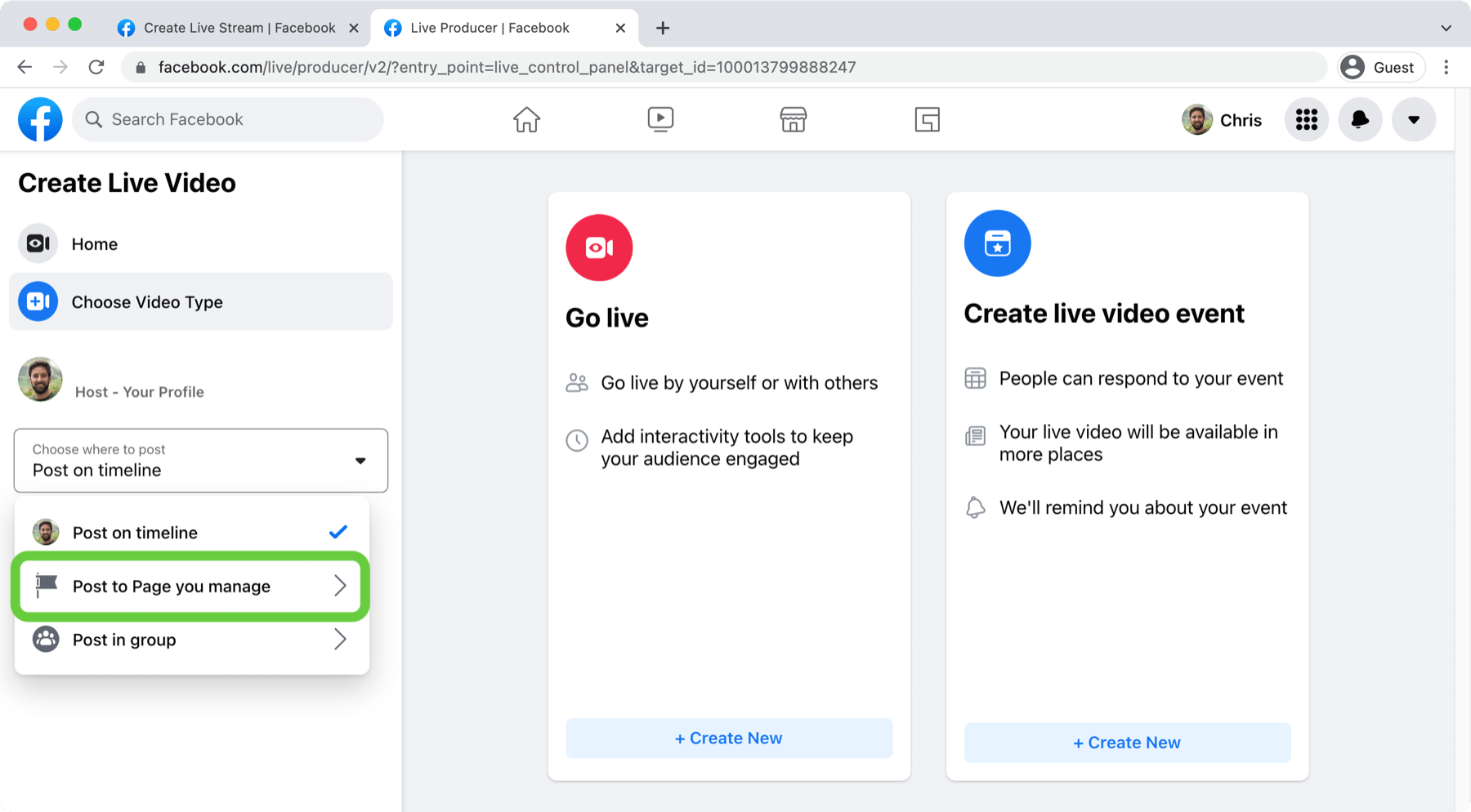 4. Create a new stream.
Click Create New for the Go live card to set up a persistent stream.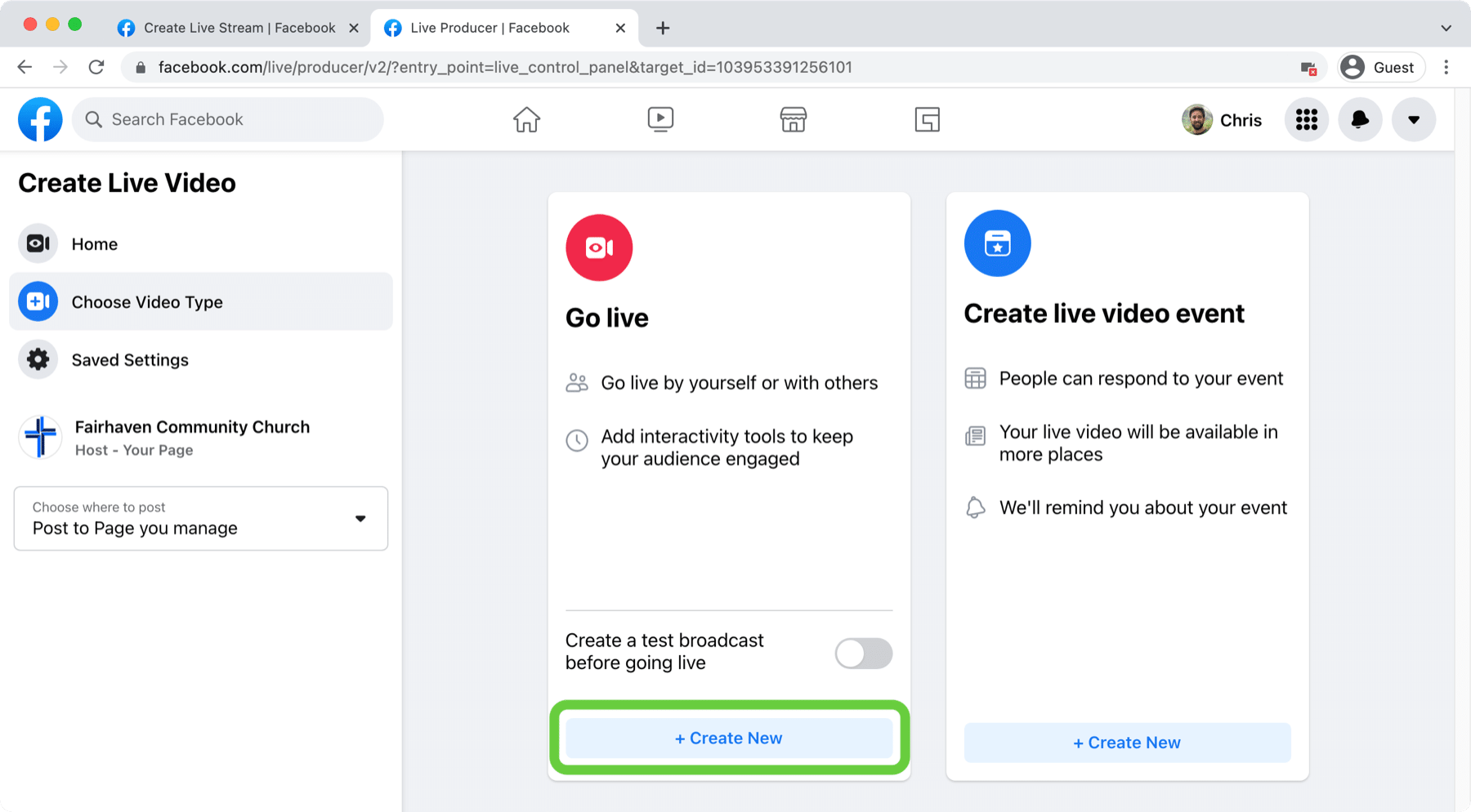 Select Streaming Software to get a url and key for OBS (or whatever encoder you're using).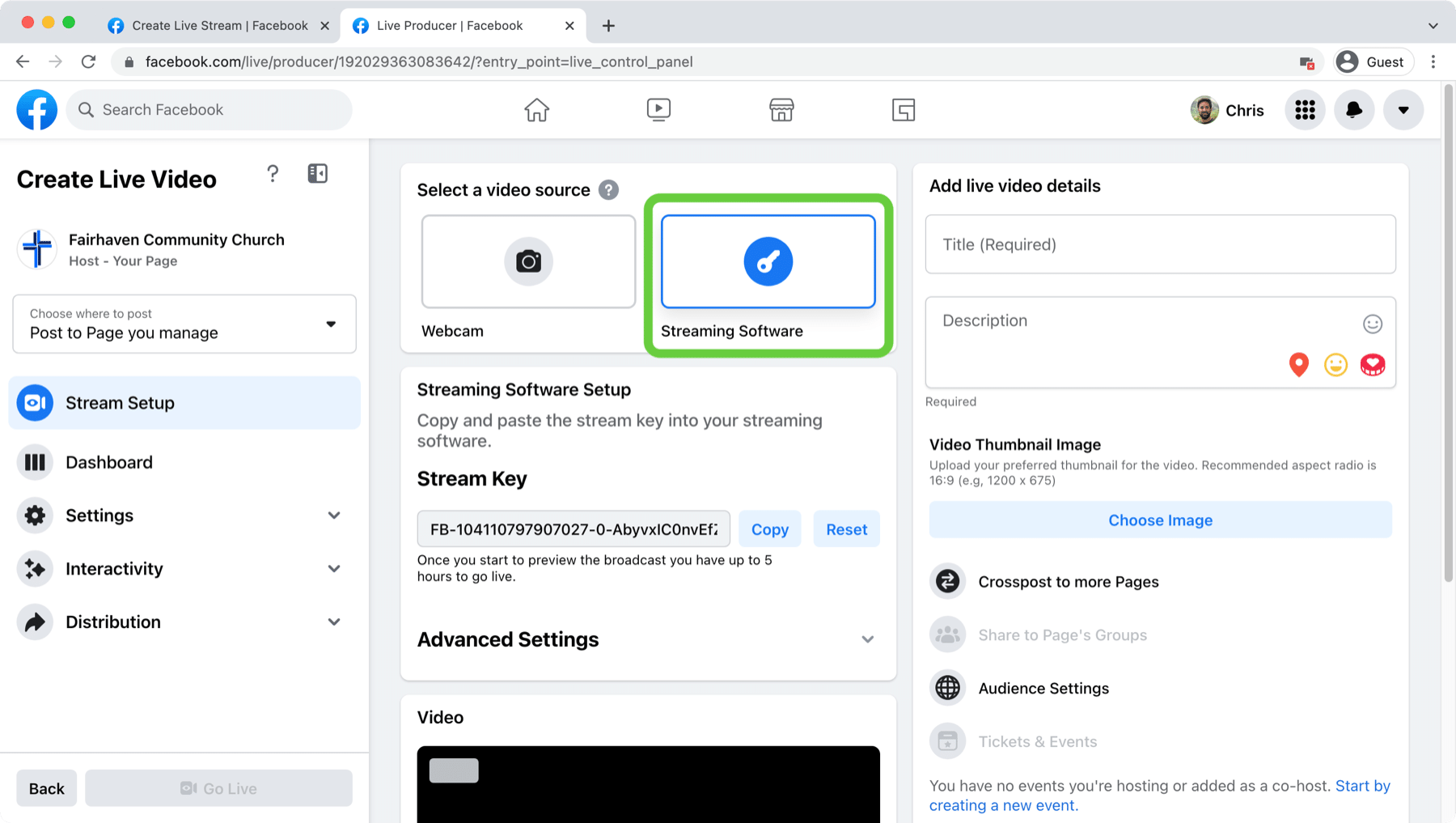 Note: Optionally, customize your experience, from adjusting the stream timing, to adding a title and description for your stream and more.
5. Note your encoding software details.
Facebook generates both a Server URL and a Stream Key, which you will need in your live stream settings panel. (You may need to expand Advanced Settings to show the Server URL.)
Check Persistent Stream Key if you want your stream key to be permanent (i.e., if you don't want to have to configure OBS with every new stream).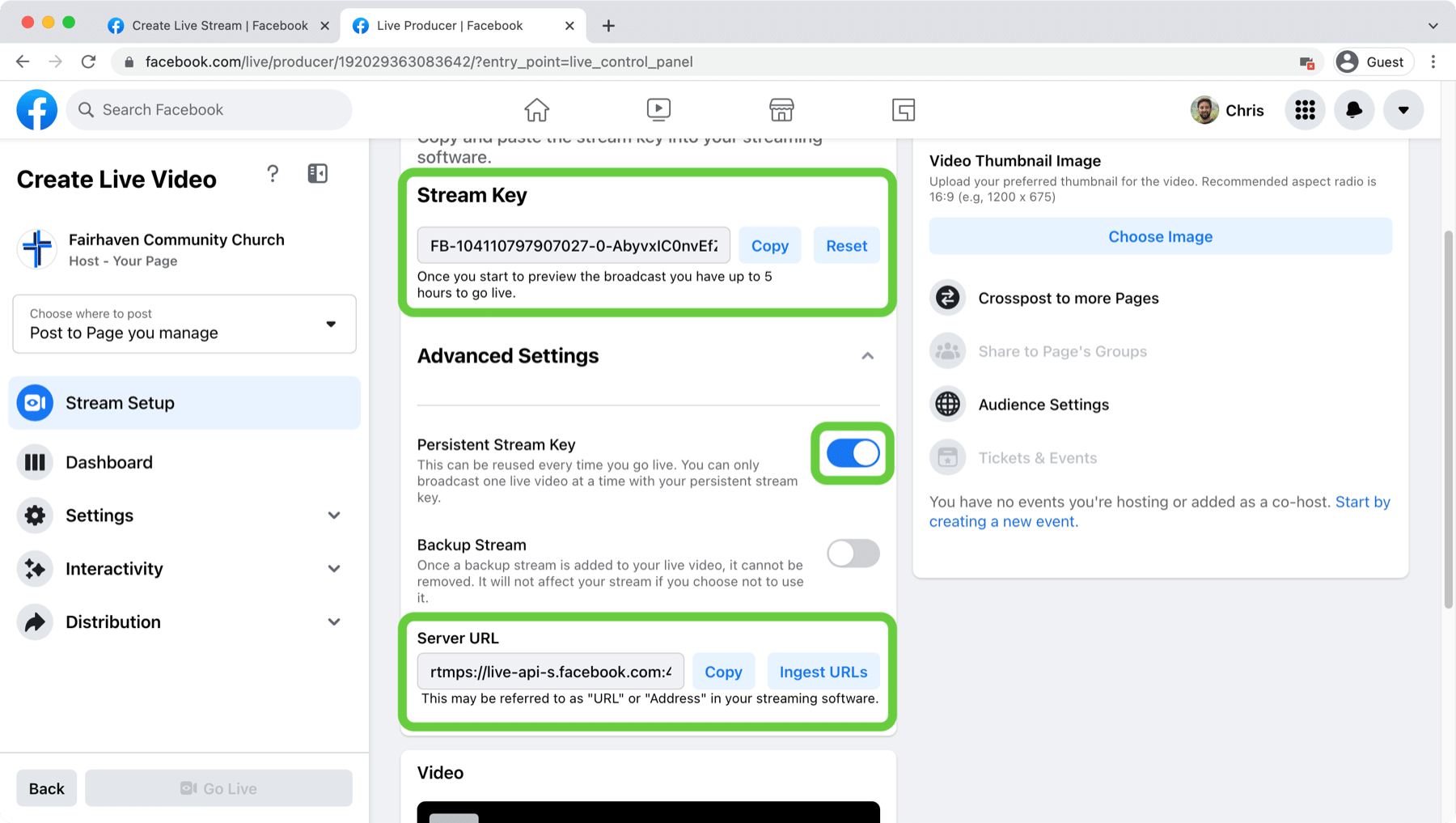 Important! Your stream key is like a password. Keep it save and never share it publicly or make it visible.
Keep this page open as this is where you will start your stream later.
Note: Get help setting up your livestream with Proclaim.