With Faithlife Live Stream, everyone who is part of your group (or, if your group is public, anyone who has come across your live stream and is watching via your Faithlife Group) can fellowship, ask questions, respond to prompts in the sermon, and stay engaged in the service through live chat while viewing your stream. This feature is automatically included and turned on.
Note: Live chat is only available when watching in a Faithlife Group, not on Faithlife TV or on your Faithlife Site.
To access live chat while watching the live stream,
Expand the Content section in Community sidebar.
Click Live Stream.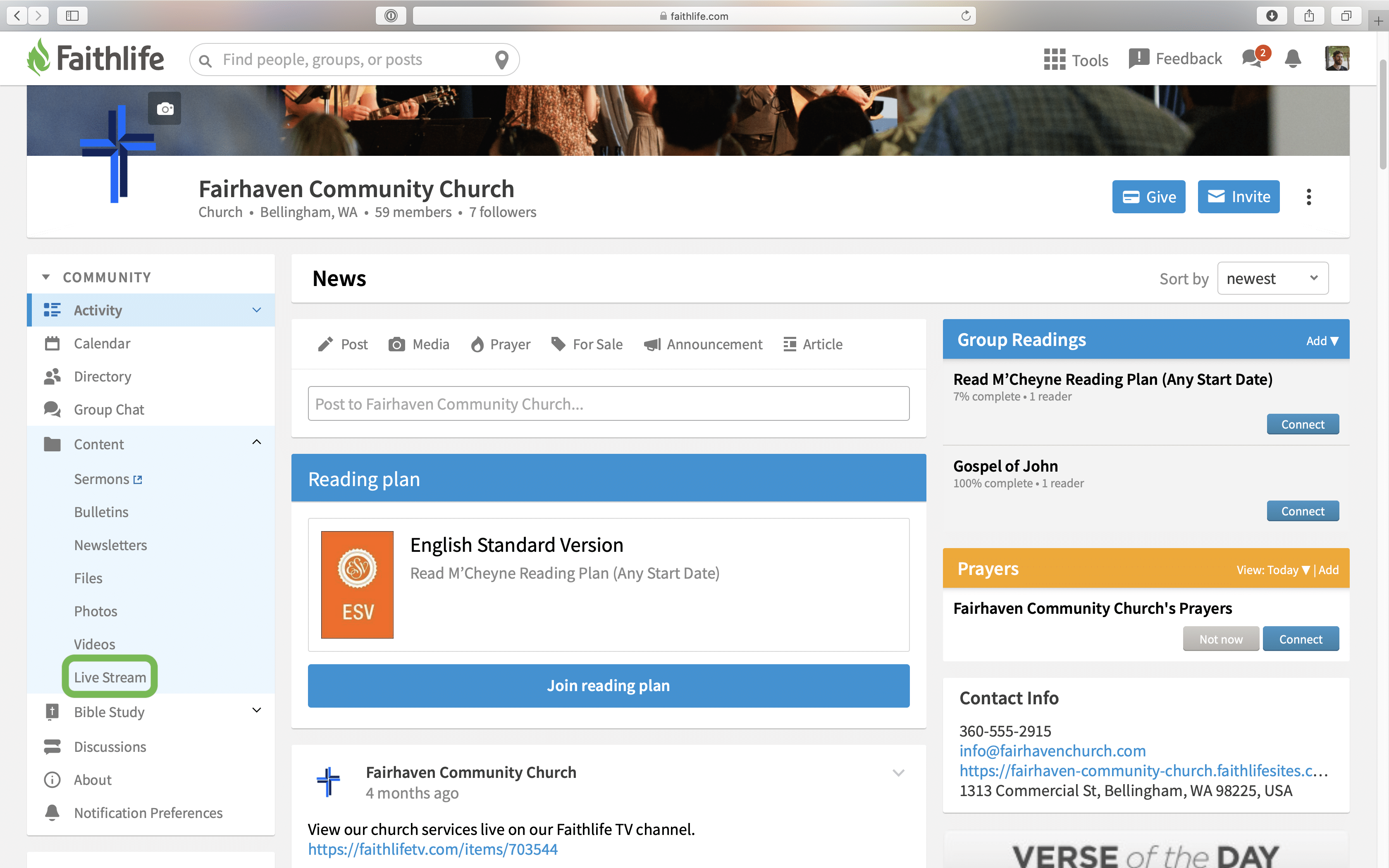 Your church's Live Stream page features the Live Stream on the left side of the display and live chatting on the right.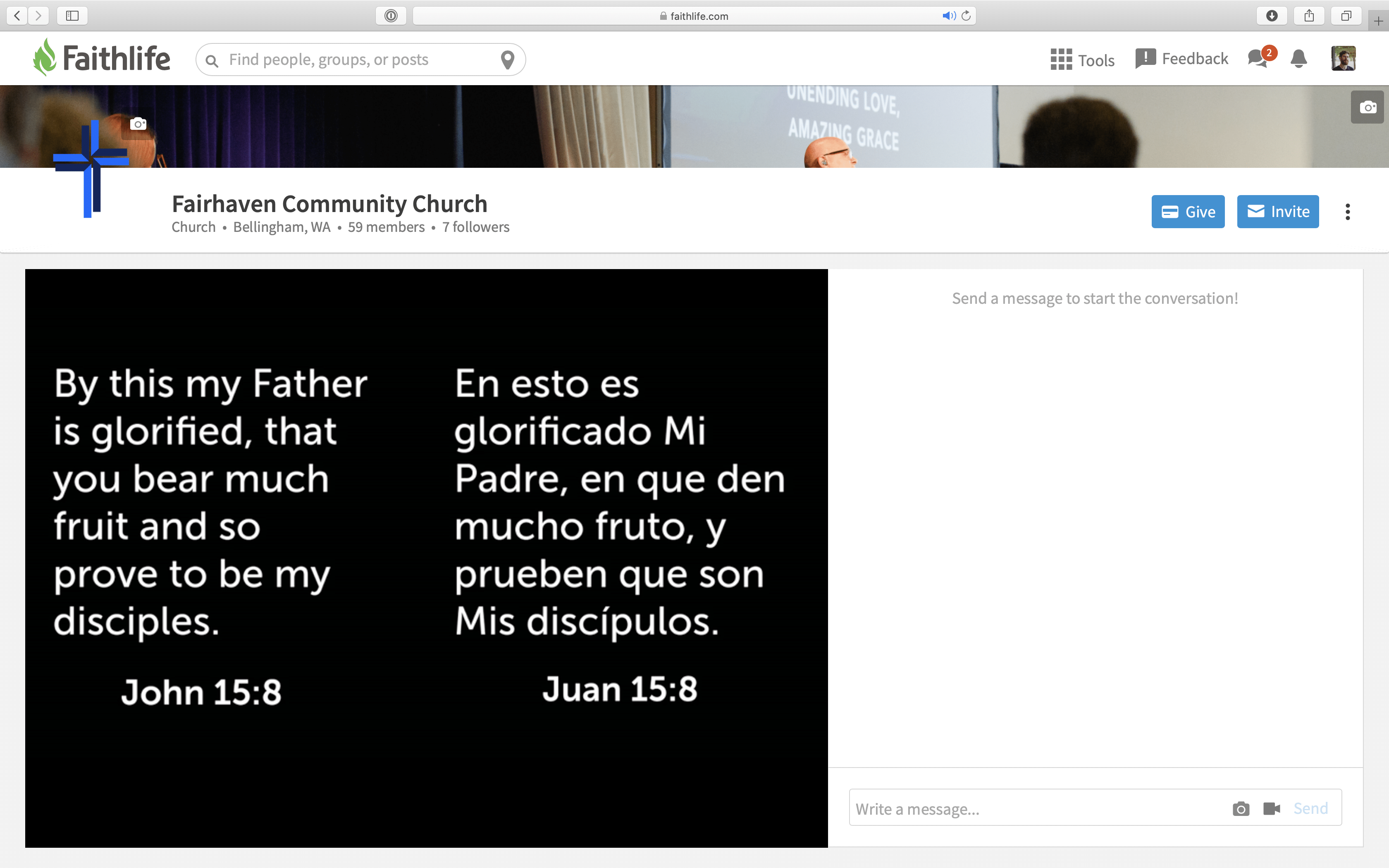 In the live chat, viewers can engage with your service by asking questions and receiving answers from others in real-time, fellowship with others during meet-and-greet portions of your service, respond to prompts in the sermon, and more. These conversations will remain in the live chat from week to week.
Note: If you don't want to use live chat, visit your church's live stream on Faithlife TV or any other place the stream is embedded.