We recommend at least 5 mbps upload speed to live stream. Here's the quickest way to find your speed.
A speed test will start automatically. Wait for the test to run (the circle to the right will turn green).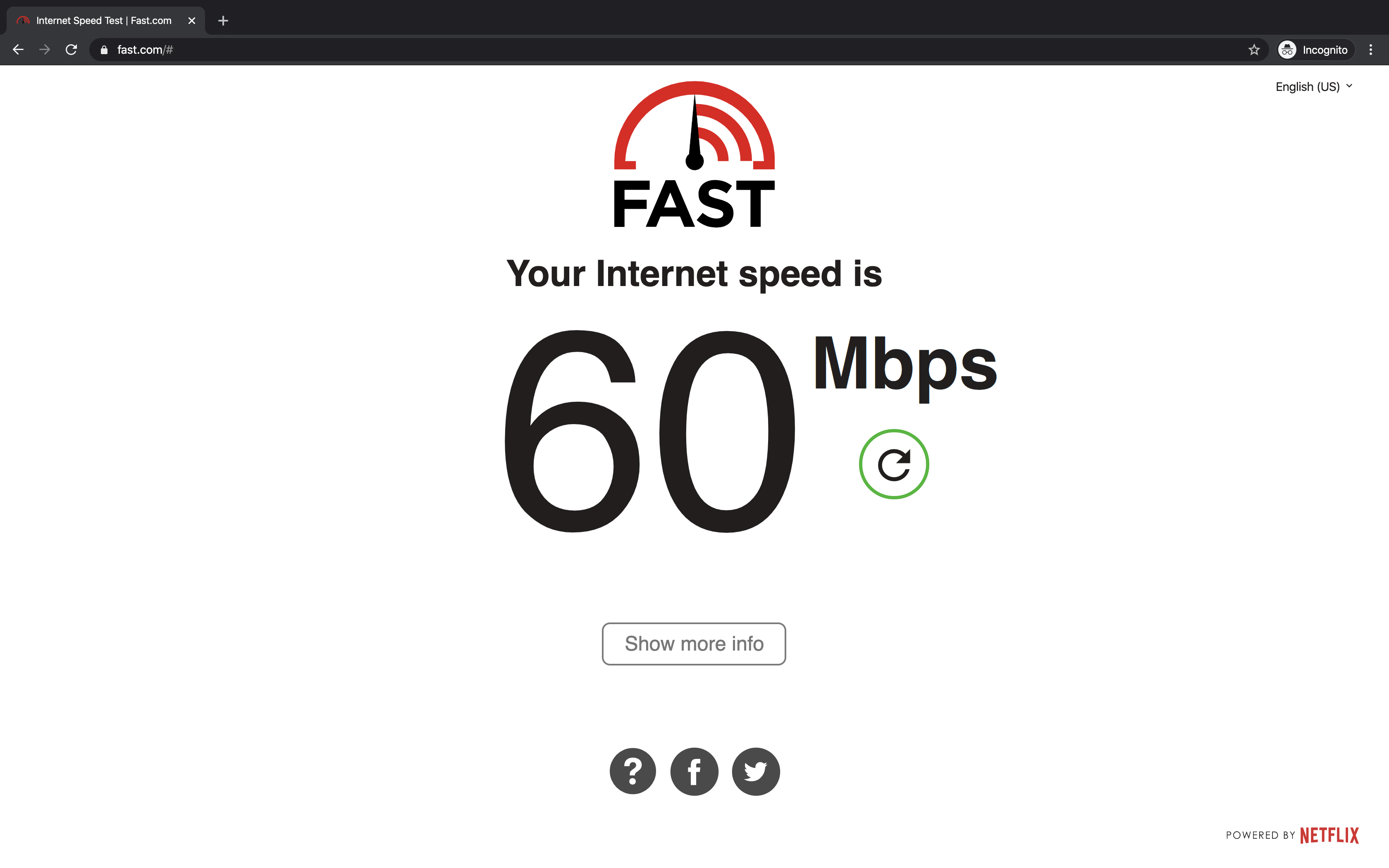 2. Click Show More Info.
A read-out shows your upload speed.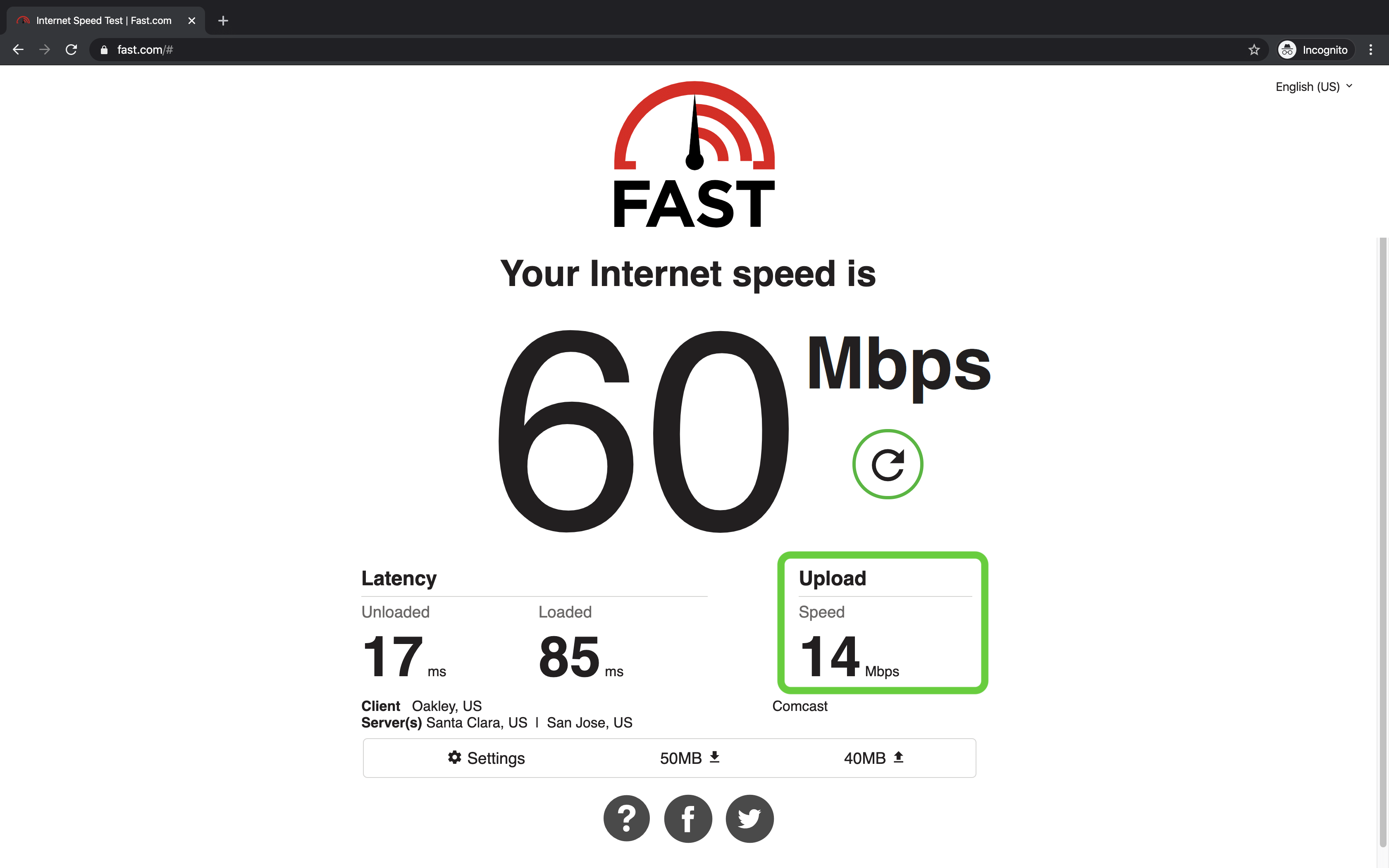 Note: Lower bandwidth will result in poor streaming quality and may prevent live streaming altogether.