Here at Faithlife, we're committed to your success at using Faithlife Giving. The resources below are available for you to use in training your team and in helping your congregation use Faithlife Giving. To download an asset, click the link for the size and media type you want to download.
Download everything or see below to download specific assets.
Skip ahead to:
Videos for your team
To see all Faithlife Giving videos for Giving admins, visit this page.
Activate Giving Today
(Download)
1:35 min
Get Oriented to Your Finance Team
(Download)
2:18 min
Videos for your congregation
Guides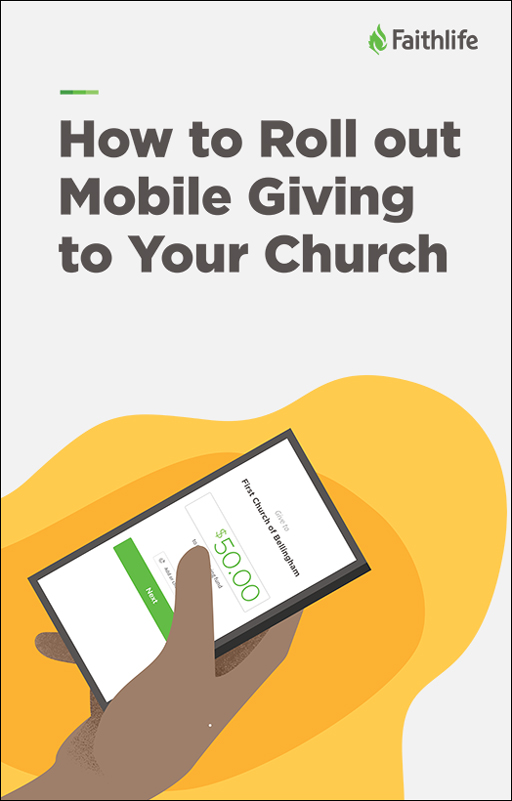 How to Seamlessly Roll out Mobile Giving to Your Church (PDF)
Bulletin Insert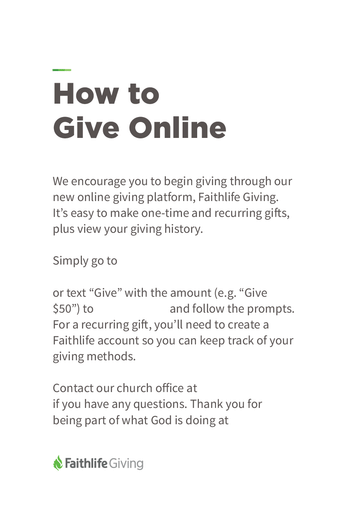 PDF (4x6, 5.5x8.5) | HTML (4x6, 5.5x8.5)
Presentation Slide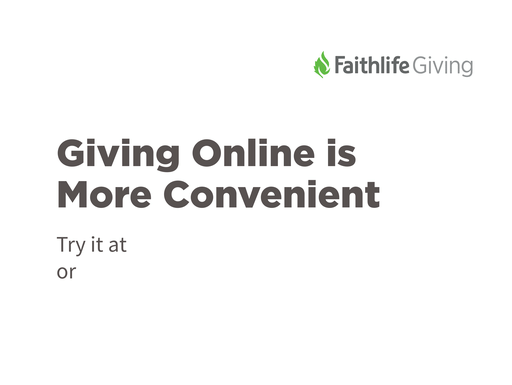 PDF (16x9, 4x3 ) | HTML (16x9, 4x3)
Poster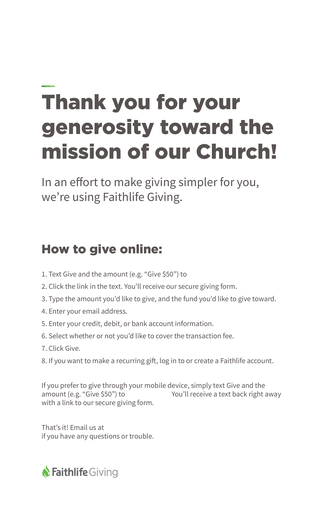 PDF (11x17, 8.5x11 ) | HTML (11x17, 8.5x11)
Seatback Card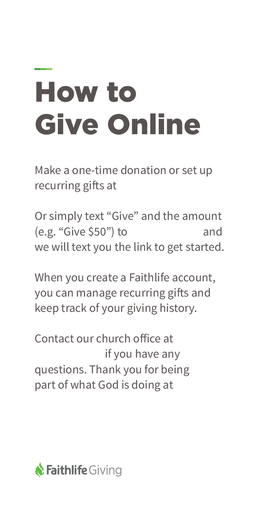 Front (PDF, HTML ) | Back (PDF, HTML)
Newsletters
Introducing Faithlife Giving | Download (PDF, HTML )
Introducing Your Church Group on Faithlife | Download (.DOCX
Website Giving Page
Download (.DOCX)