Here at Faithlife, we're committed to your success at using Faithlife Giving. For help activating Faithlife Giving for the first time, view our guide on activating giving for your church. Here is a brief overview:
Open your parent church group on Faithlife.com.
Click Finances in the Admin sidebar.
Click Activate Giving and complete the five-step form.
Faithlife will process the details and activate Giving for your church.
Create funds (optional) and share your form to start accepting gifts.
Resources to Download
The resources below are available for you to use in training your team and in helping your congregation use Faithlife Giving.
We've included a variety of resources to fit your needs. For instance, below you'll find seatback cards you can print and distribute when you announce your church is moving to Faithlife Giving, download and play videos showing your congregation how to give online, and more.
To download an asset, click the link for the size and media type you want to download. Alternatively, click here to download everything with a click.
Skip ahead to:
Videos for your team
To see more Faithlife Giving videos for Giving admins, visit this page.
Activate Giving Today
(Download)
1:35 min
Get Oriented to Your Finance Team
(Download)
2:18 min
Videos for your congregation
Guides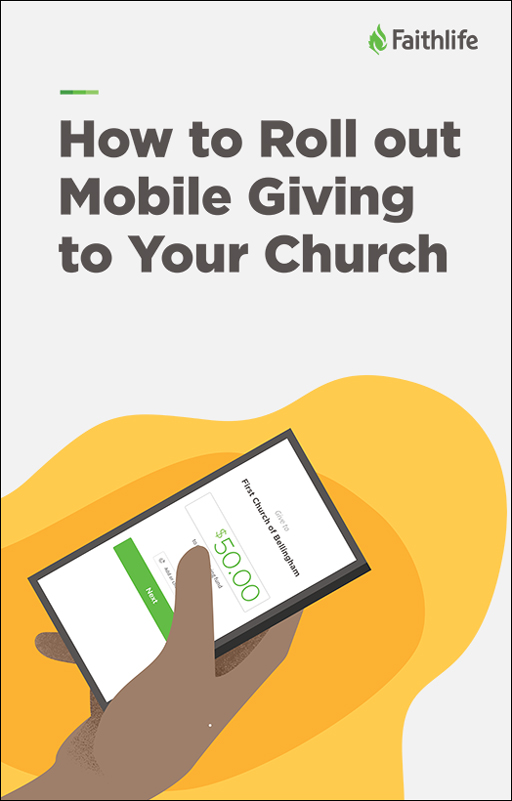 How to Seamlessly Roll out Mobile Giving to Your Church (PDF)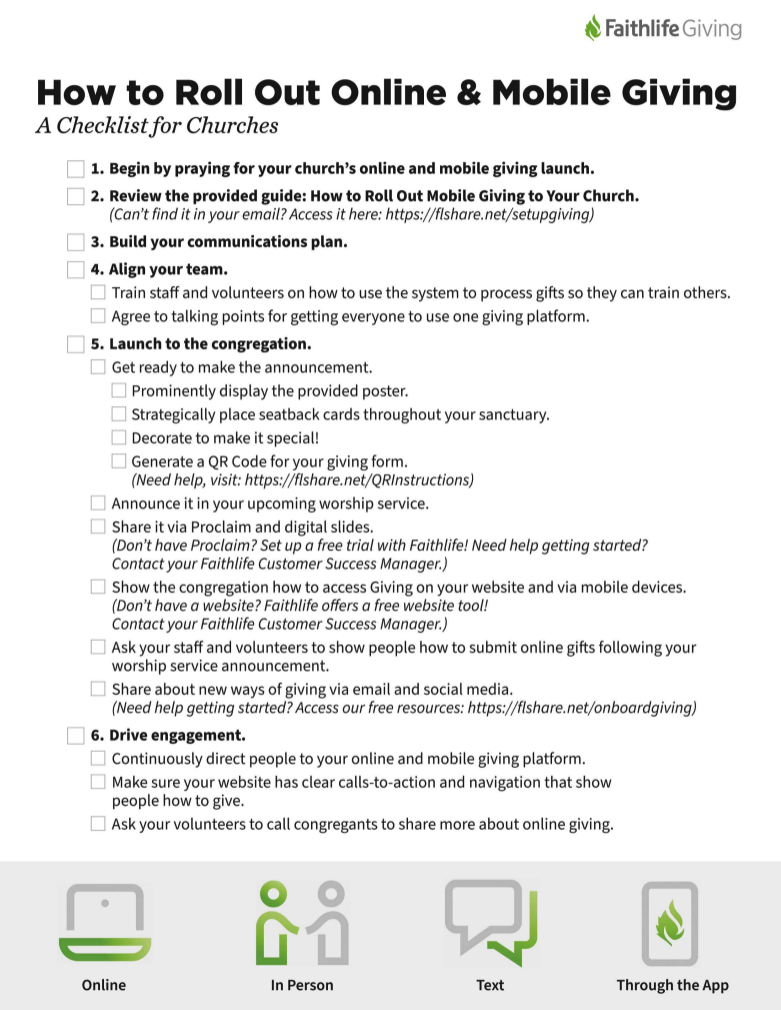 Checklist to Launch Faithlife Giving | Download (PDF)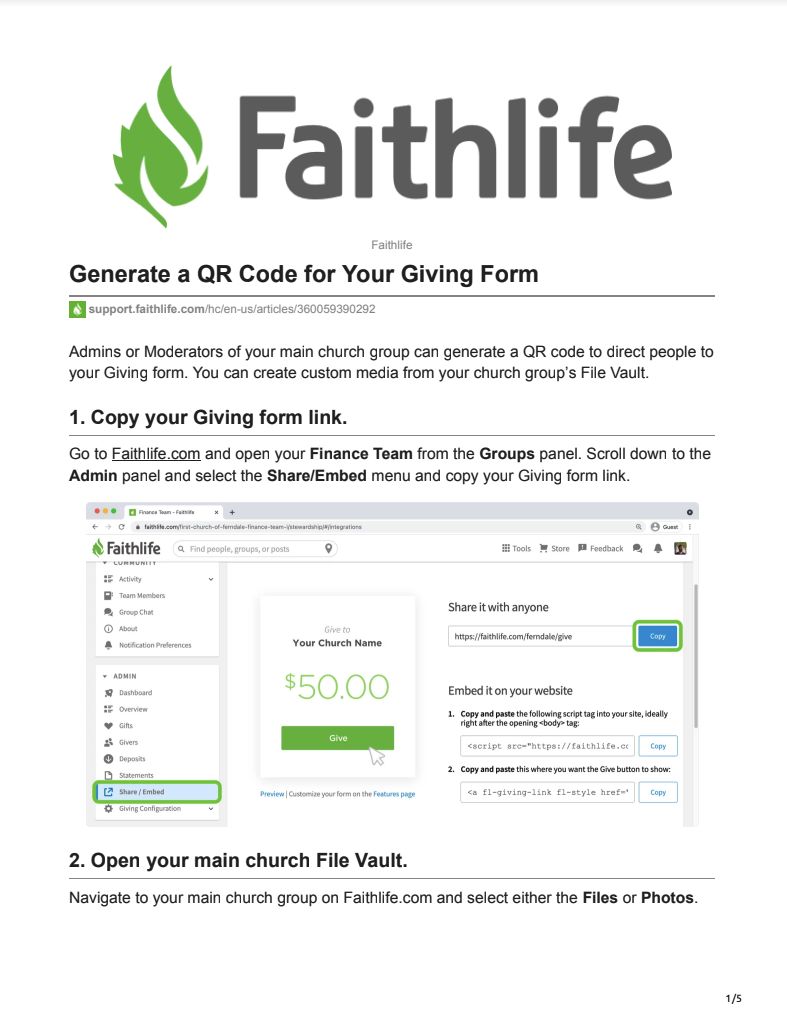 QR Code Setup Instructions | Download (PDF)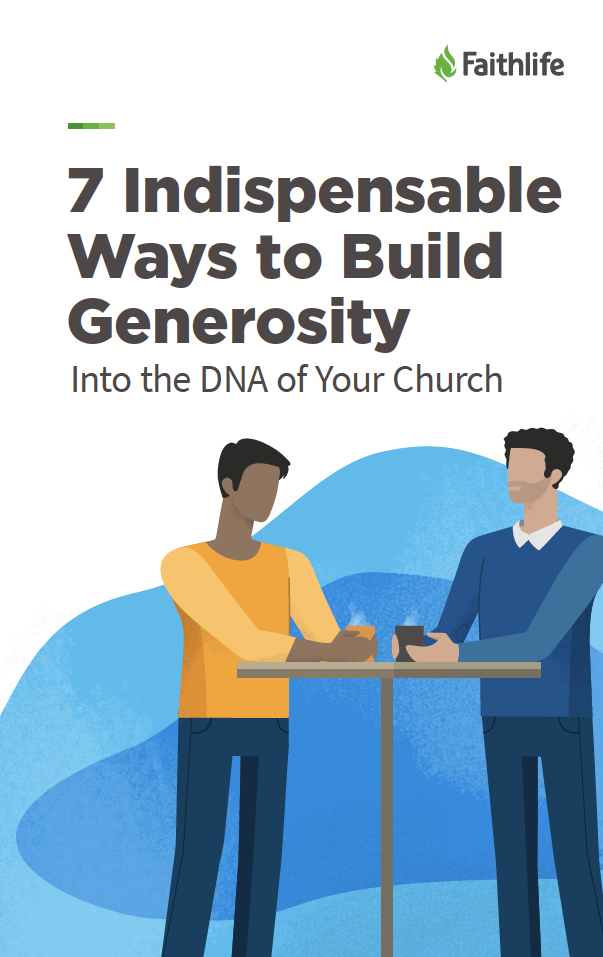 7 Indispensable Ways to Build Generosity | Download (PDF)
Bulletin Insert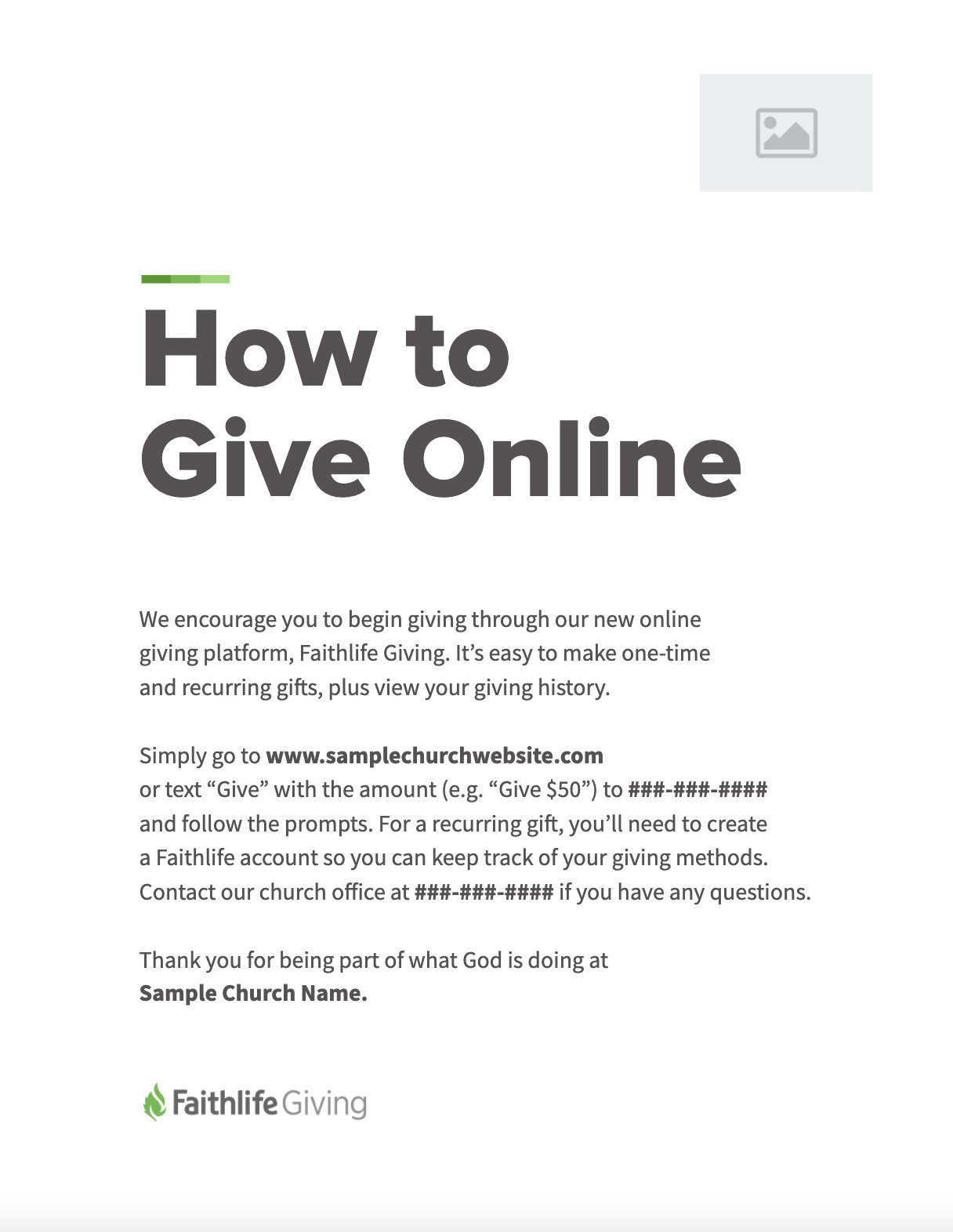 Presentation Slide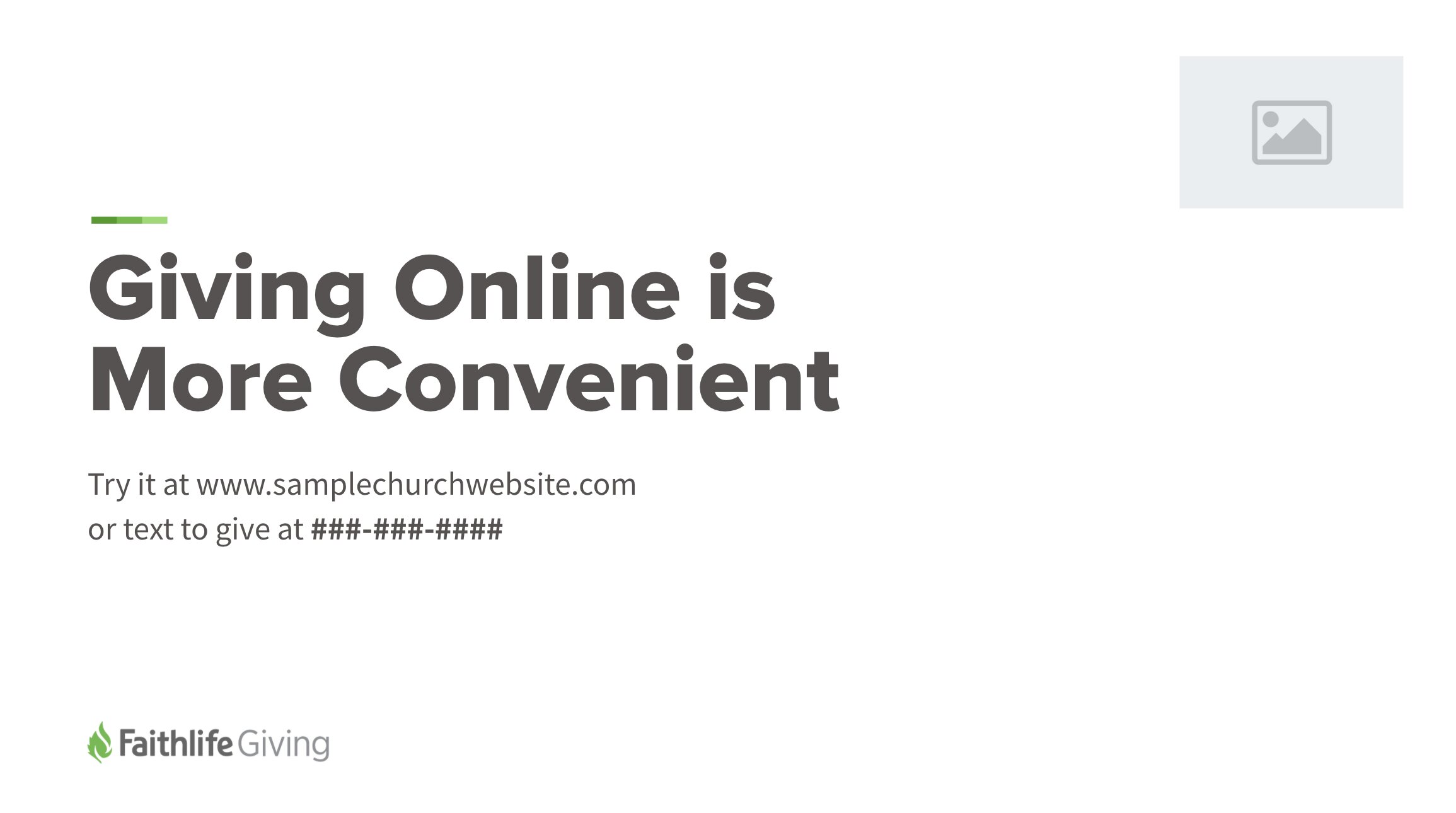 PowerPoint (16:9, 4:3 ) | Google Slides (16:9, 4:3)
Poster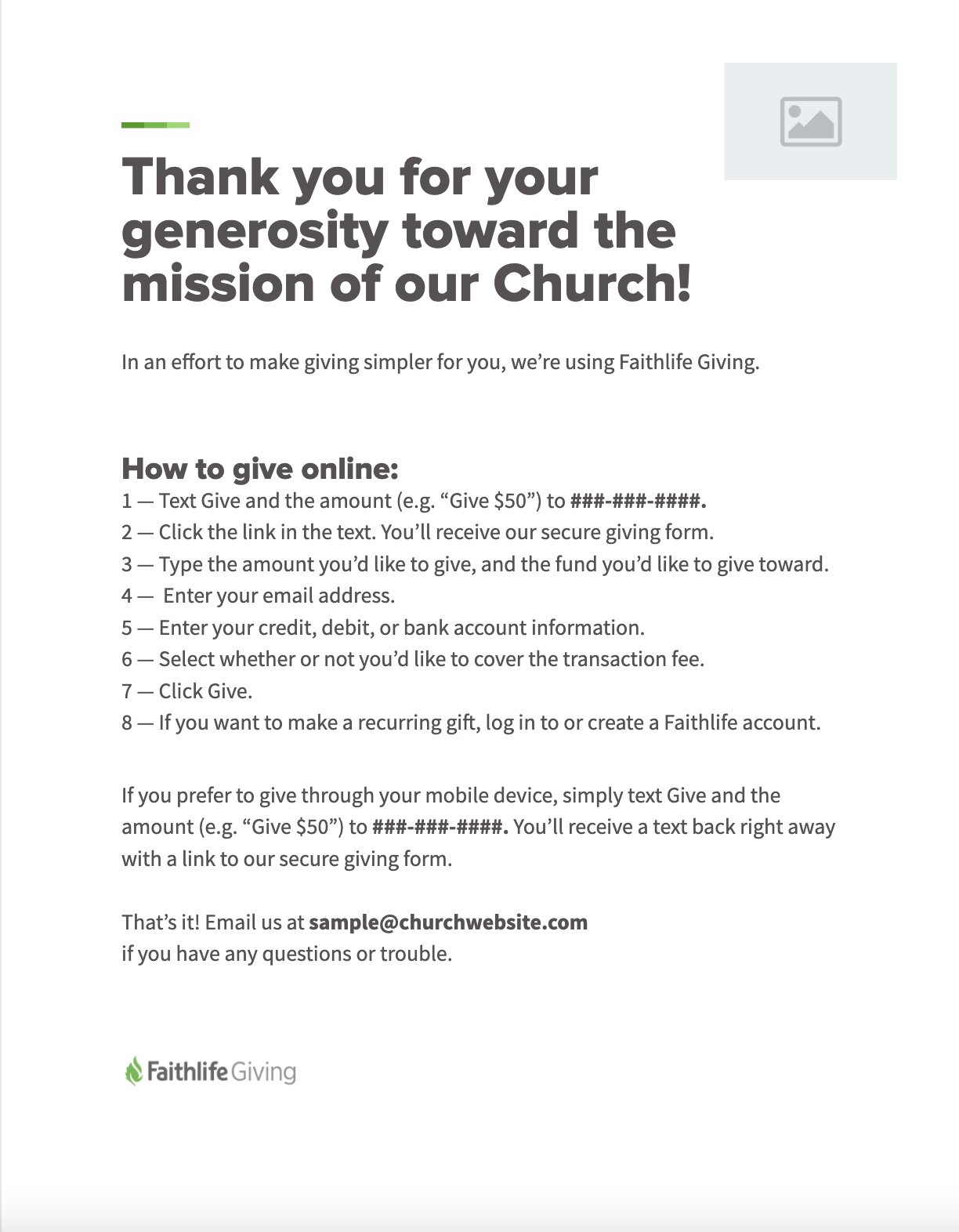 Microsoft Word (11x17, 8.5x11 ) | Google Doc (11x17, 8.5x11)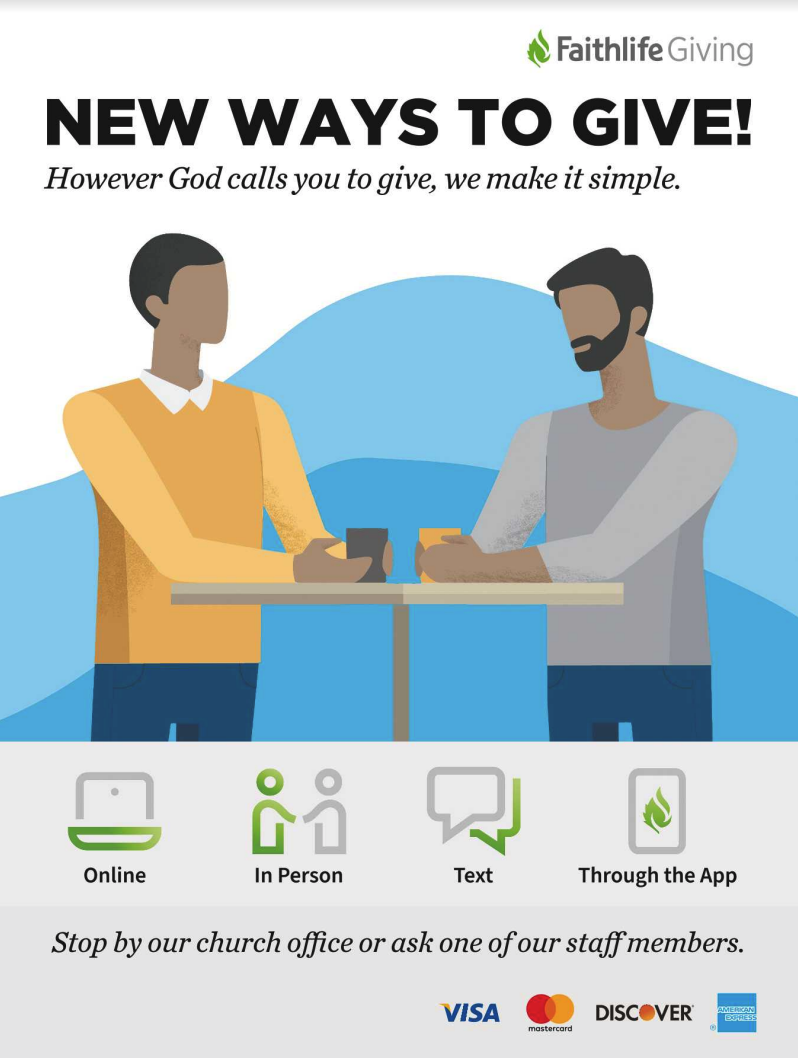 Online and Mobile Giving Poster | Download (PDF)
Seatback Card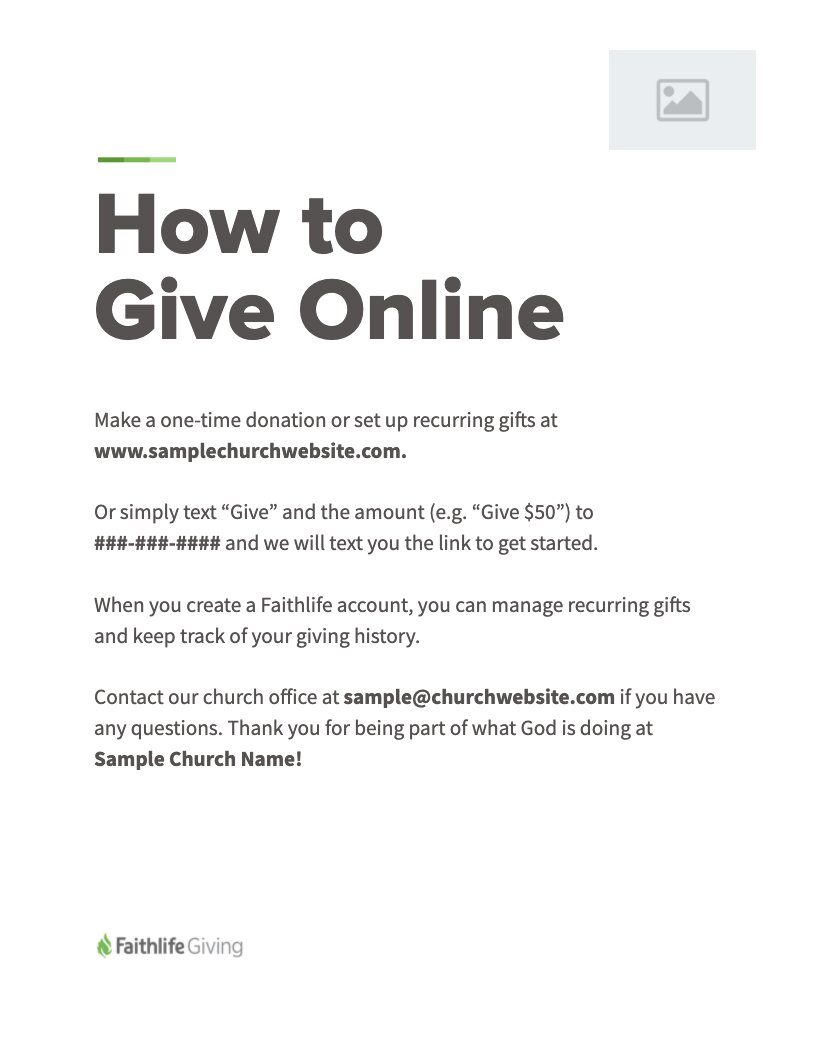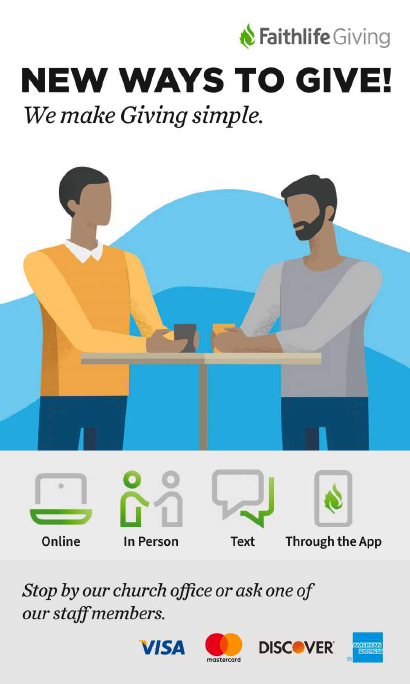 Giving Sunday Kickoff | Download (PDF)
Nametag
Giving Sunday Kickoff | Download (PDF)
Newsletters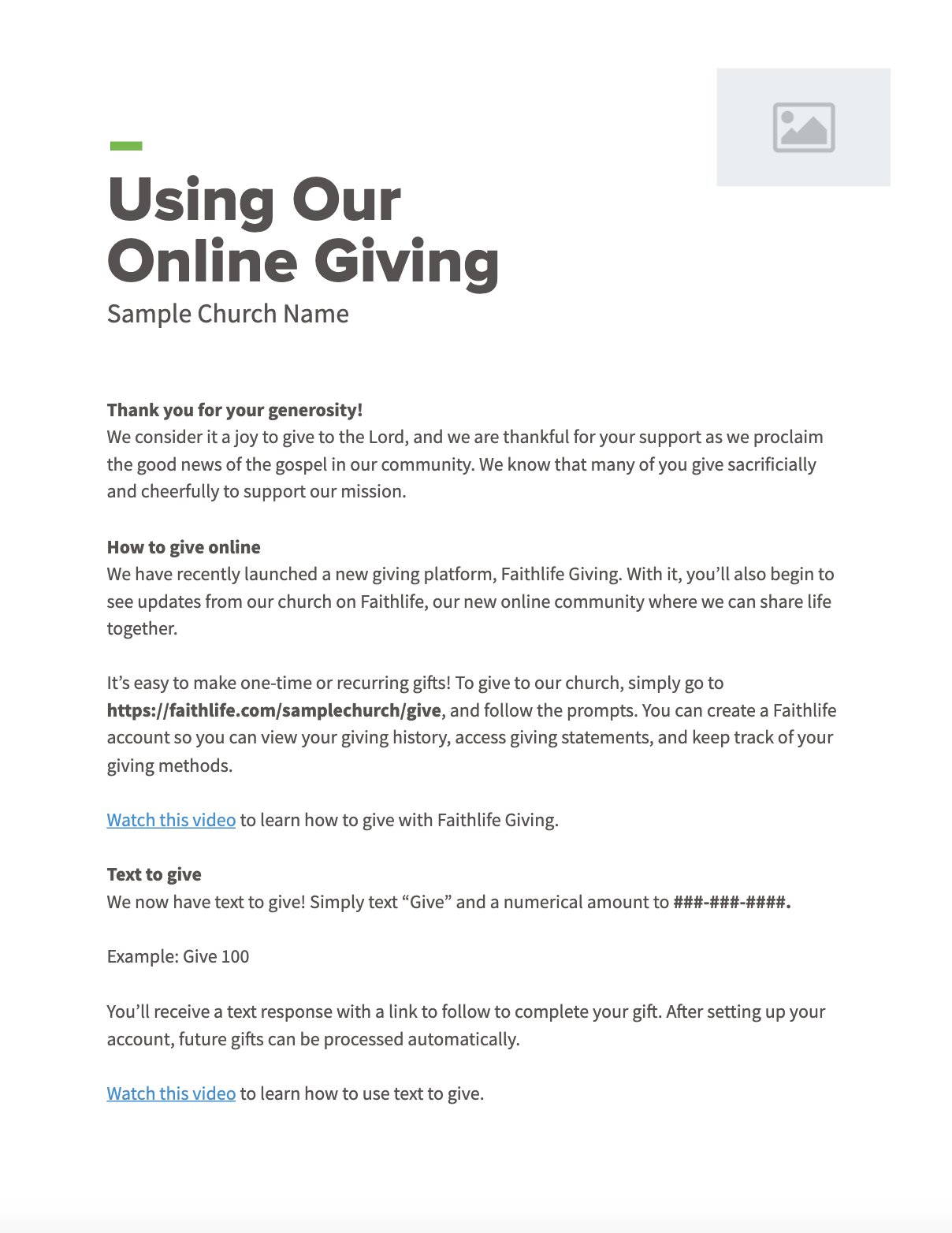 Introducing Faithlife Giving | Download (Microsoft Word, Google Doc )
Introducing Your Church Group on Faithlife | Download (.DOCX)
Website Giving Page
Download (.DOCX)