You can personalize your online giving form to fit your church needs—enable comments, allow givers to cover transaction fees, collect mailing addresses and more.
1. Navigate to your Finance Team.
The easiest way to find your Finance Team is from Faithlife.com. Log in and select your Finance Team on the left.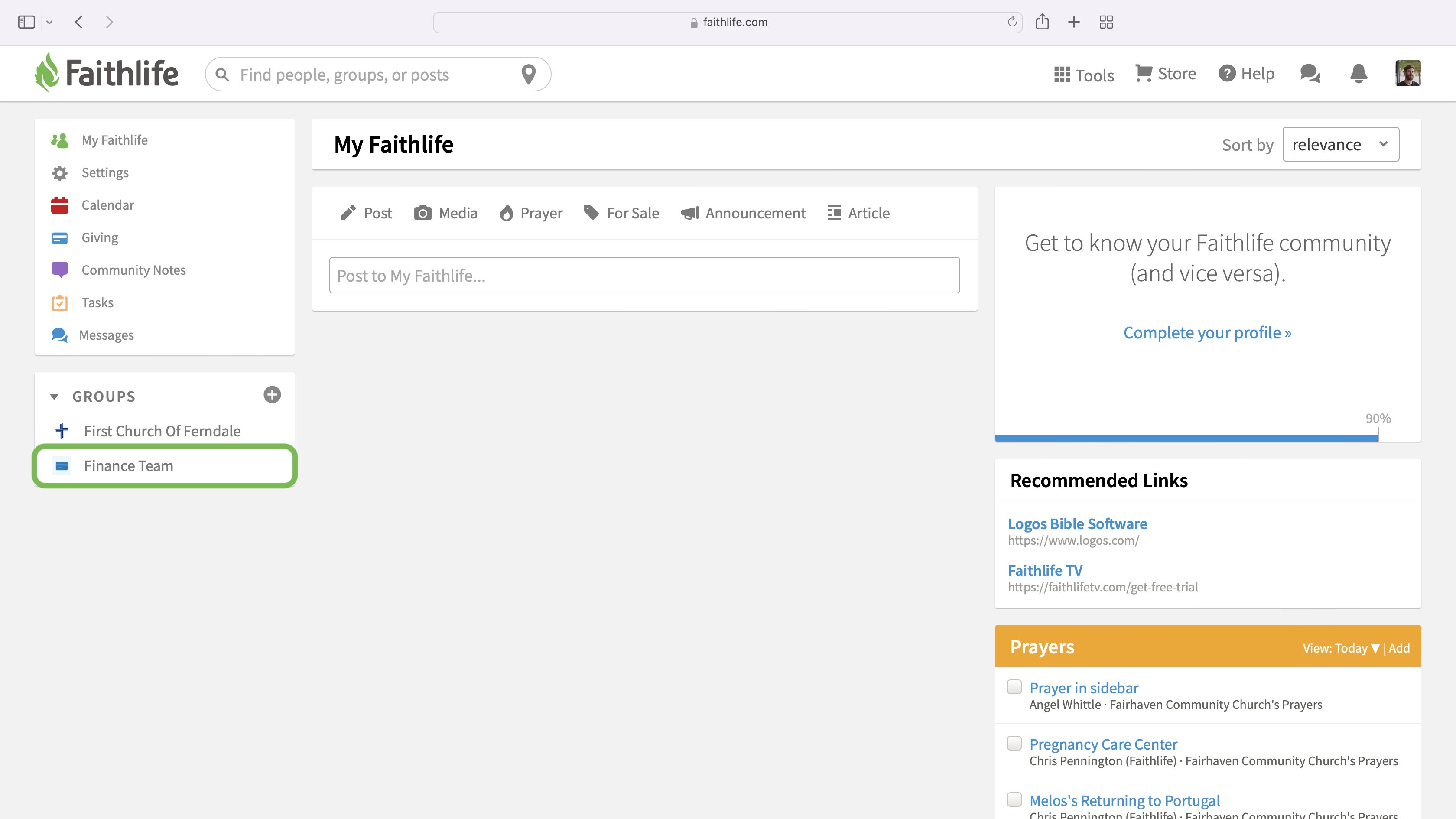 2. Go to the Giving Settings.
Once viewing your Finance Team, expand Settings in the left-hand Admin panel and click Giving.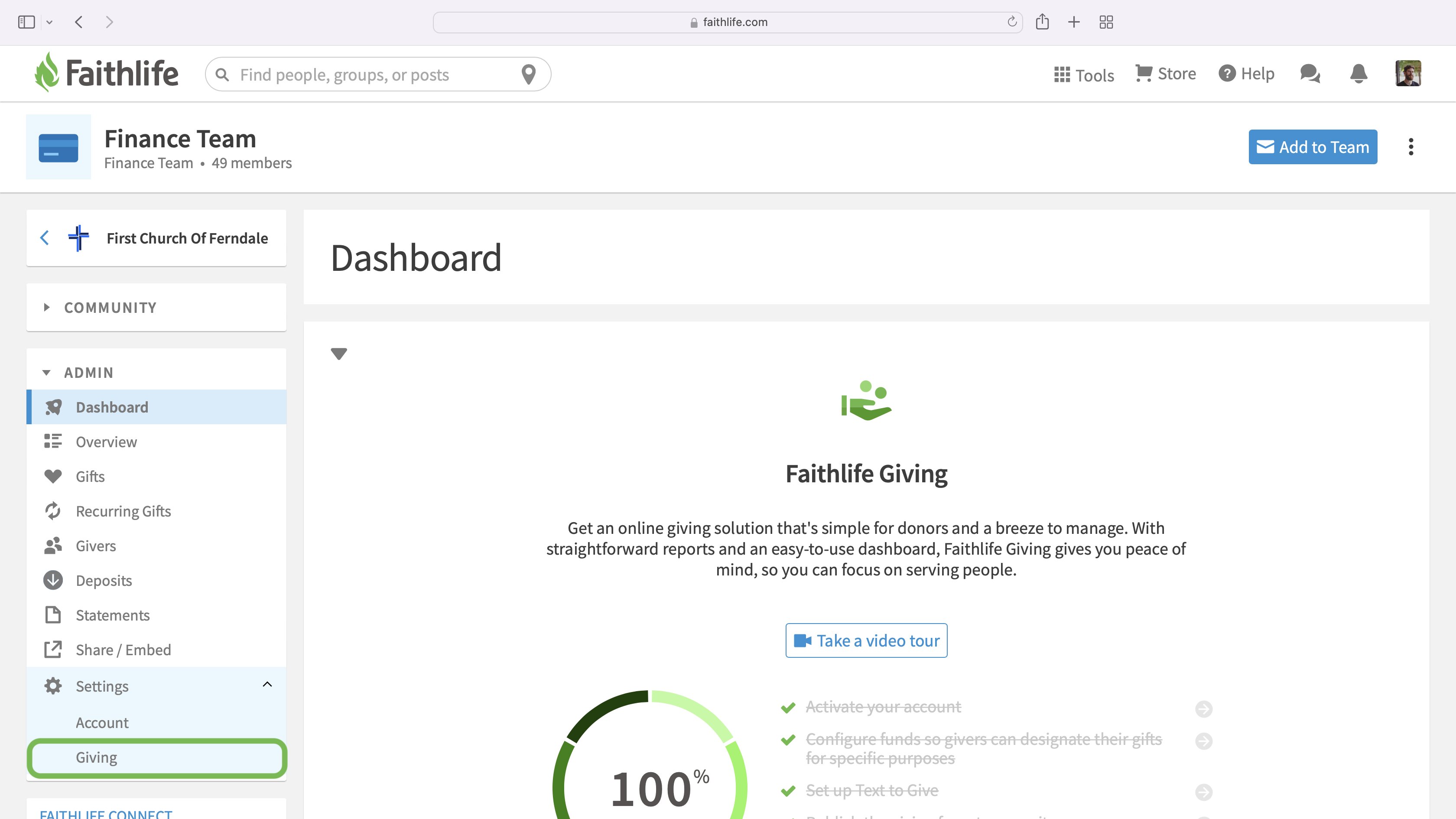 3. Adjust your giving form.
You can enable or disable a variety of features on your form. Keep in mind the longer the giving process, often the more frustrating it is for your givers. That's why we keep things streamlined by default; but you'll know what best fits your church.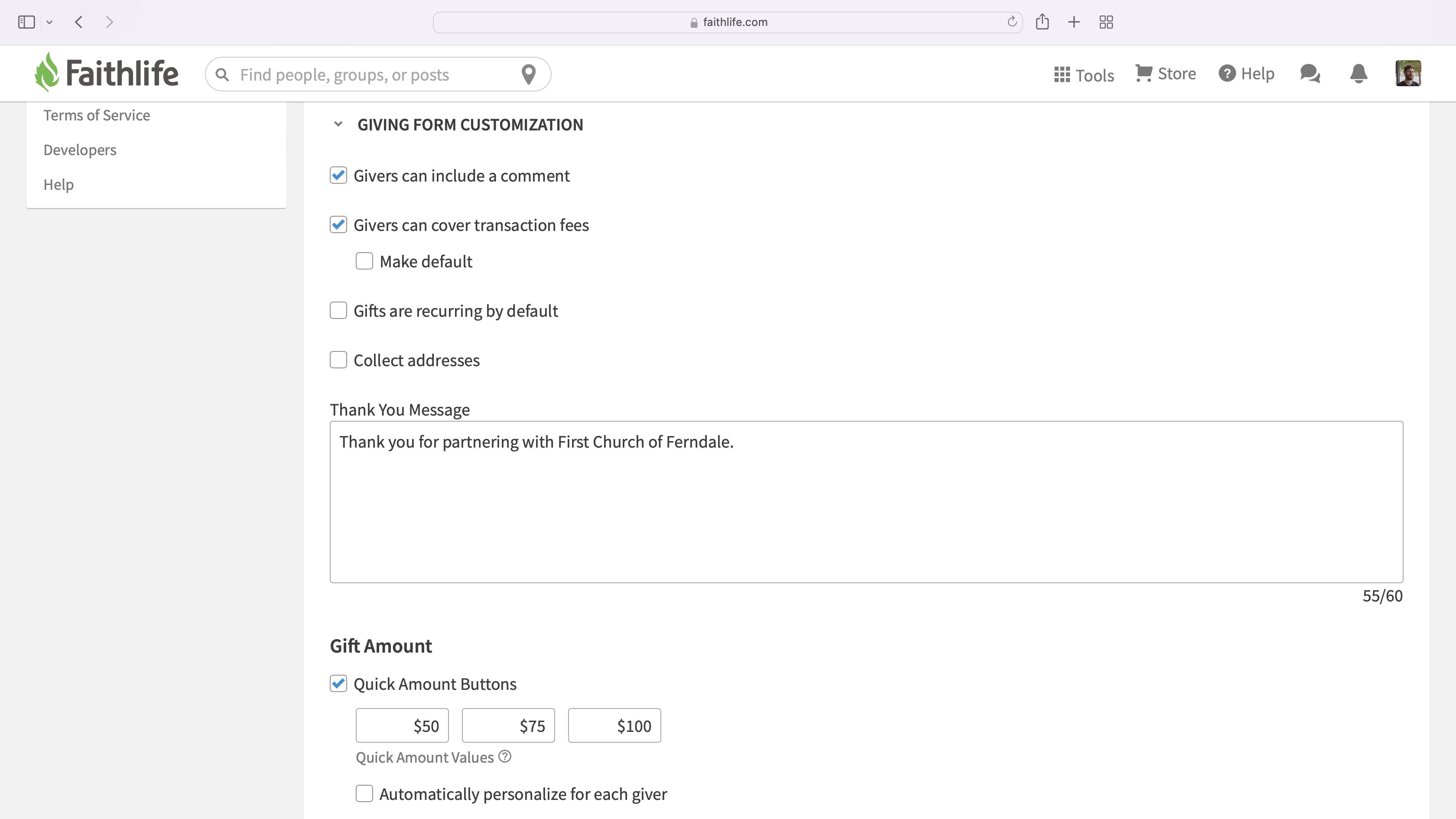 Enable comments: Allow givers to include a note with their gifts.
Giver-covered transaction fees: Enable this option to allow your givers to cover the small processing fee that enables each online gift (when presented this option 72% of givers choose it!). You can also set it as the default behavior. Learn more.
Recurring by default: Enable to make gifts recurring by default (e.g., if you primarily use online giving for those who want to set up donations on a schedule).
Collect mailing addresses: If you plan to print out and mail statements, you can enable or even require givers to provide a mailing address.
Personalized message: Add a personal thank you in place of the standard default. The message will display after your people successfully give. Learn more.
Quick amounts: Provide your givers one-click gift amounts to speed up the giving process. You can customize these values and even automatically personalize them for each giver once they have a sufficient giving history.
Minimum gift amount: Set a minimum amount that givers can give.
Interactive funds menu: Enable to make it easier for your givers to navigate long lists of funds by auto-collapsing them in the giving form.
Notifications: Enable to post in the finance team's Faithlife activity feed each time someone gives.
All changes save automatically.
4. Preview your changes.
Choose Share/Embed in the left-hand Admin panel. Click Preview to view your changes.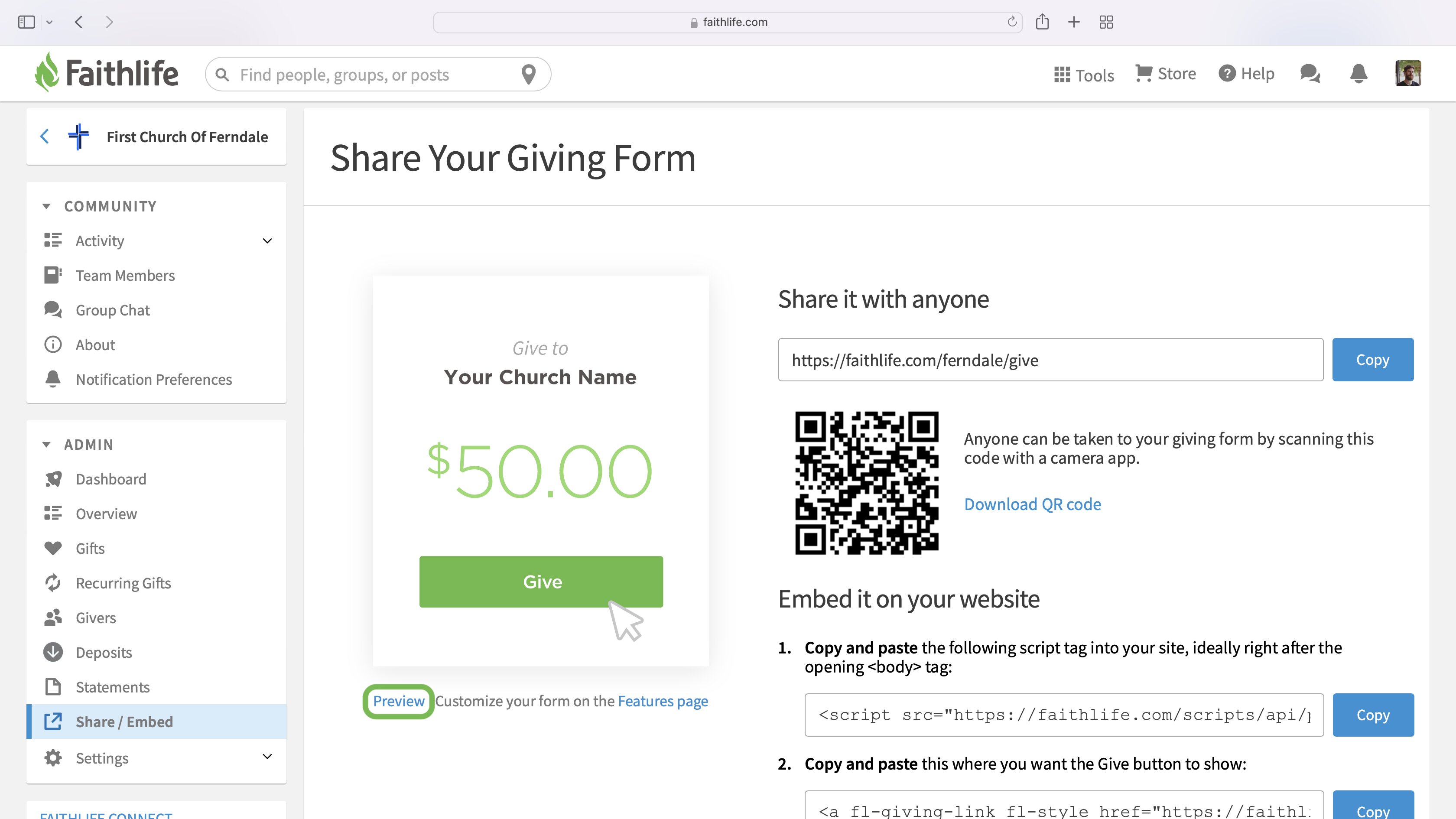 Did you know? You can enable Not Public mode to test your giving experience before sharing it with your church. Learn more.