Faithlife Giving shows a simple Thank you message after your people give to your church, but you can customize the message from your Finance Team settings. The message will display when your people give.
Learn about other customizations you can make to your giving form.
Navigate to your Finance Team on Faithlife.com.
Expand Giving Configuration in the left-hand Admin panel and click Giving Settings.
Scroll down and add a personalized message (up to 60 characters).
Add a personal thank you in place of the standard default. All changes save automatically.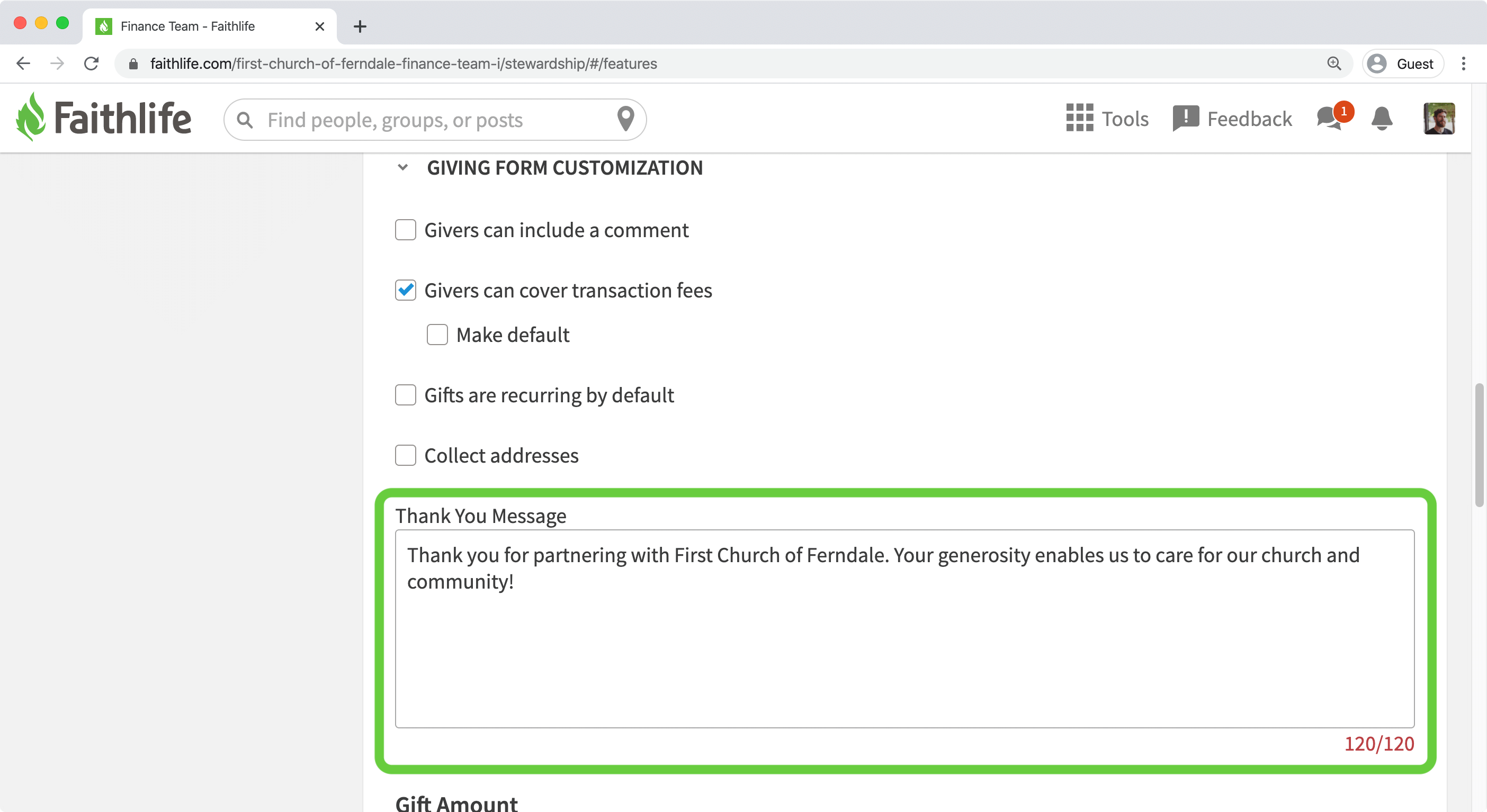 Did you know? You can also add a custom message to the receipts Faithlife Giving emails to your givers. Learn more.
After successfully giving, your givers will see your custom message.