Anyone who is part of your group can choose to share their personal Faithlife Profile information with your church group. You can update your administrative person record information when the person updates their personal Faithlife profile. While you can manually update people records, if a person record also has a Faithlife Profile, you can quickly confirm updated information they provide.
Note: People records are created, owned, and managed by your church group. Faithlife profiles are created, owned and managed by individual Faithlife.com users. While they can interact with each other, people records and Faithlife profiles are not the same. Learn more.
1. View a Person Record.
As an admin of your church group, click People in the Admin panel of your church group.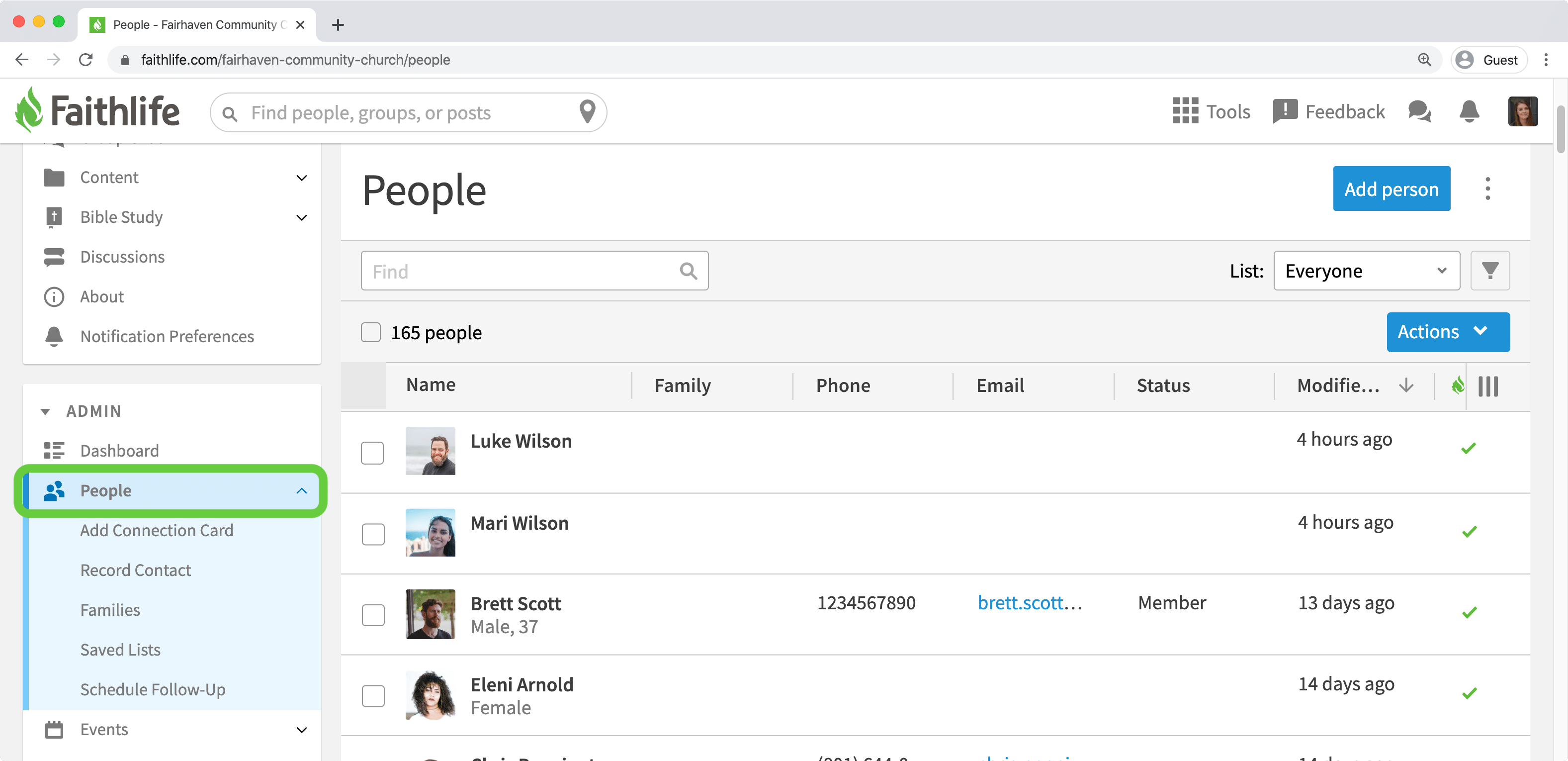 Select any person record to open it (click the name of the record).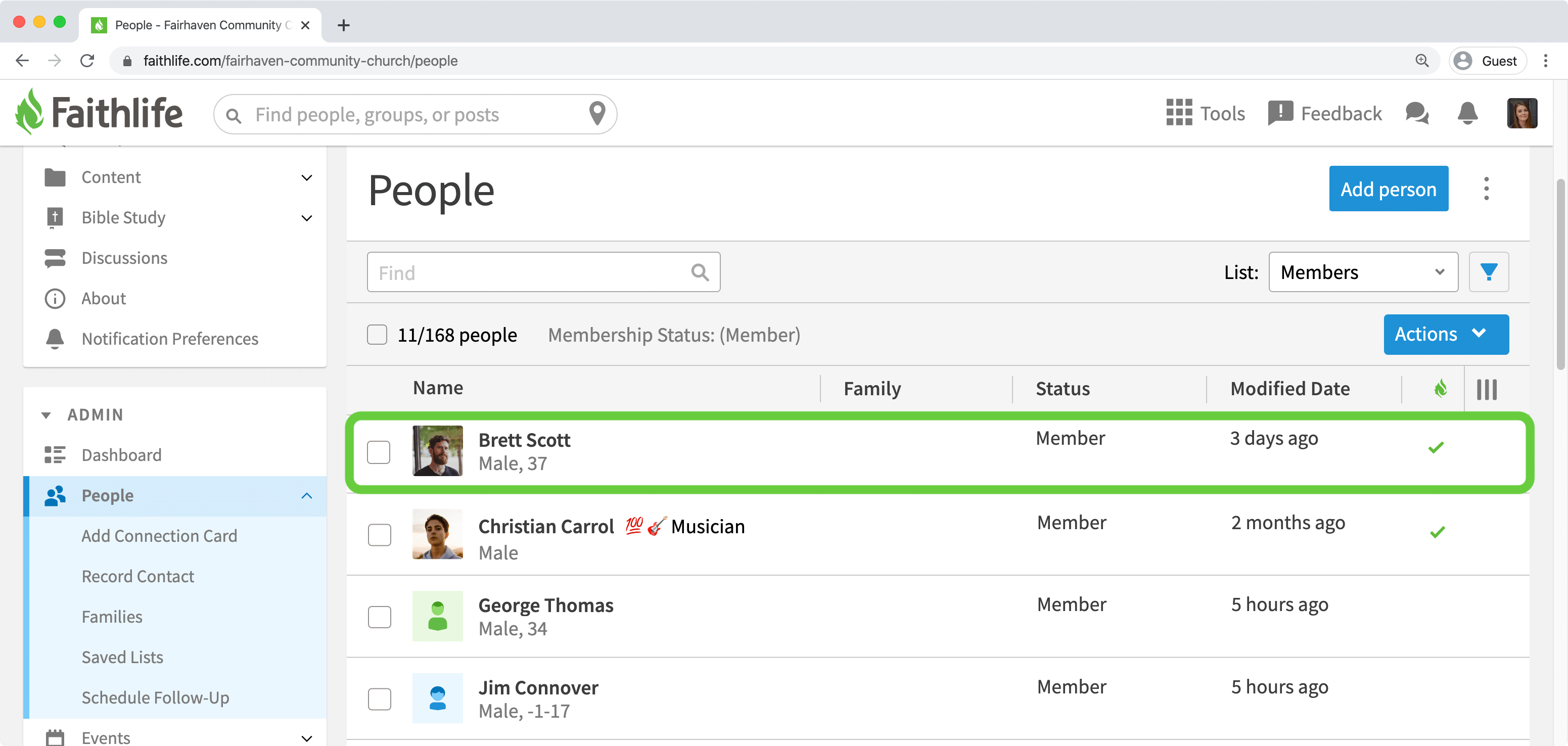 2. Make edits.
You can manually edit or add any new information and Faithlife will save your changes to the person record automatically. A small banner displays to confirm All changes saved.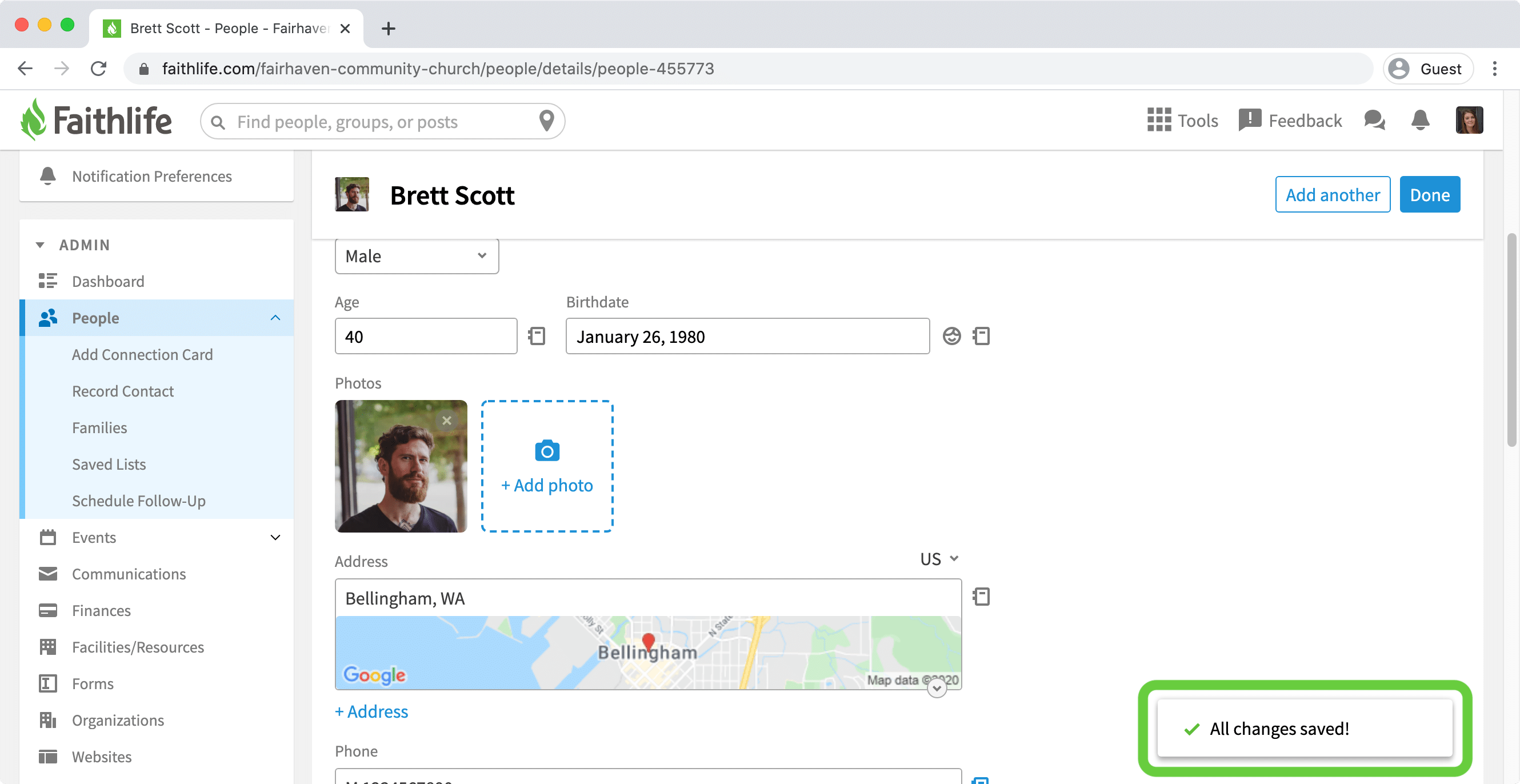 Did you know? You can also bulk update records. Learn more.
3. Review changes.
Anyone with a Faithlife.com Profile can update their profile information from their profile's Account Settings. In these same settings, they can choose to share the information with your church group so you can update your people records.
Pro Tip: If you encourage your people to update their account settings and share it with your church, you can quickly get the most up-to-date information on each person. Learn more.
If the person has recently updated their Faithlife.com Profile, you will see a green banner. Click Review changes.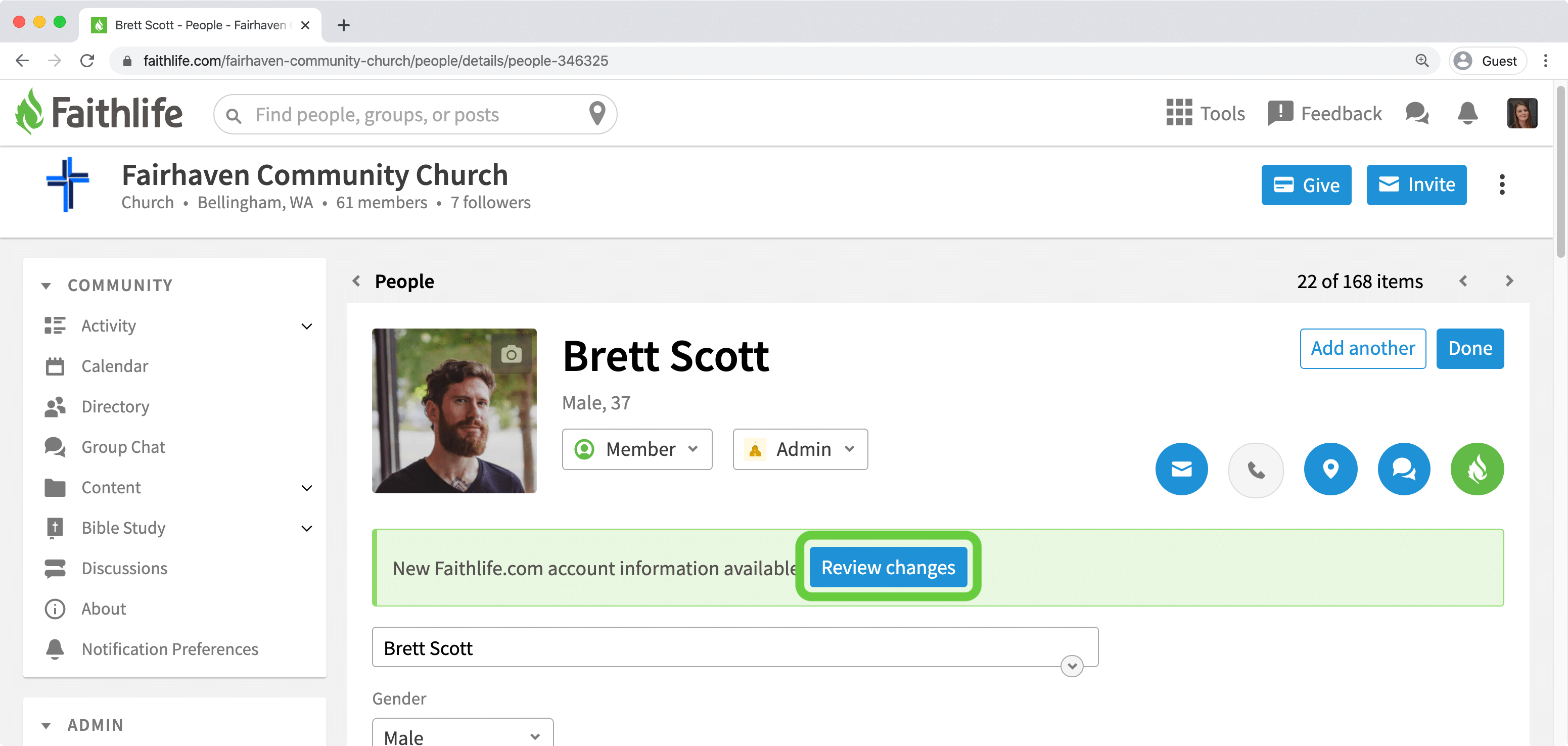 Any recent changes will display. Select or deselect the directory icon

to show the information in your church directory or click the trash icon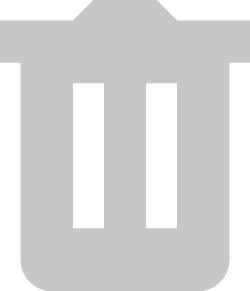 to reject the information. Click Discard All to reject the remaining changes or Accept to update your person record.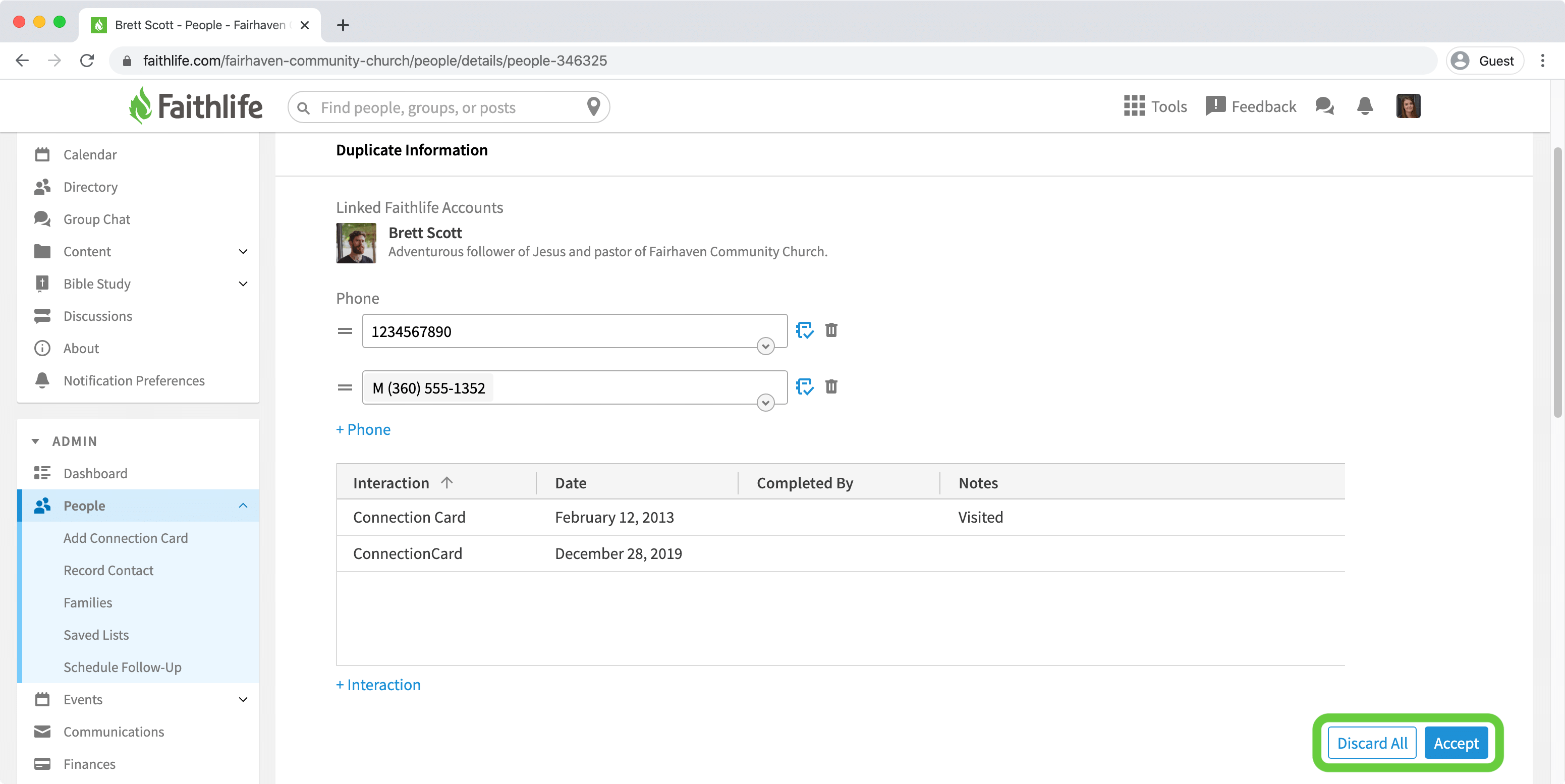 All changes will save automatically.