You can watch your church's stream within your church group on Faithlife.com. Watching in Faithlife enables live interaction in an ad-free, safe environment.
Note: Live chat is only available when watching in a Faithlife Group, not on Faithlife TV or on your Faithlife Site.
1. Go to your Faithlife Group.
Open your web browser to Faithlife.com and sign in. Select your church group in the left-hand sidebar.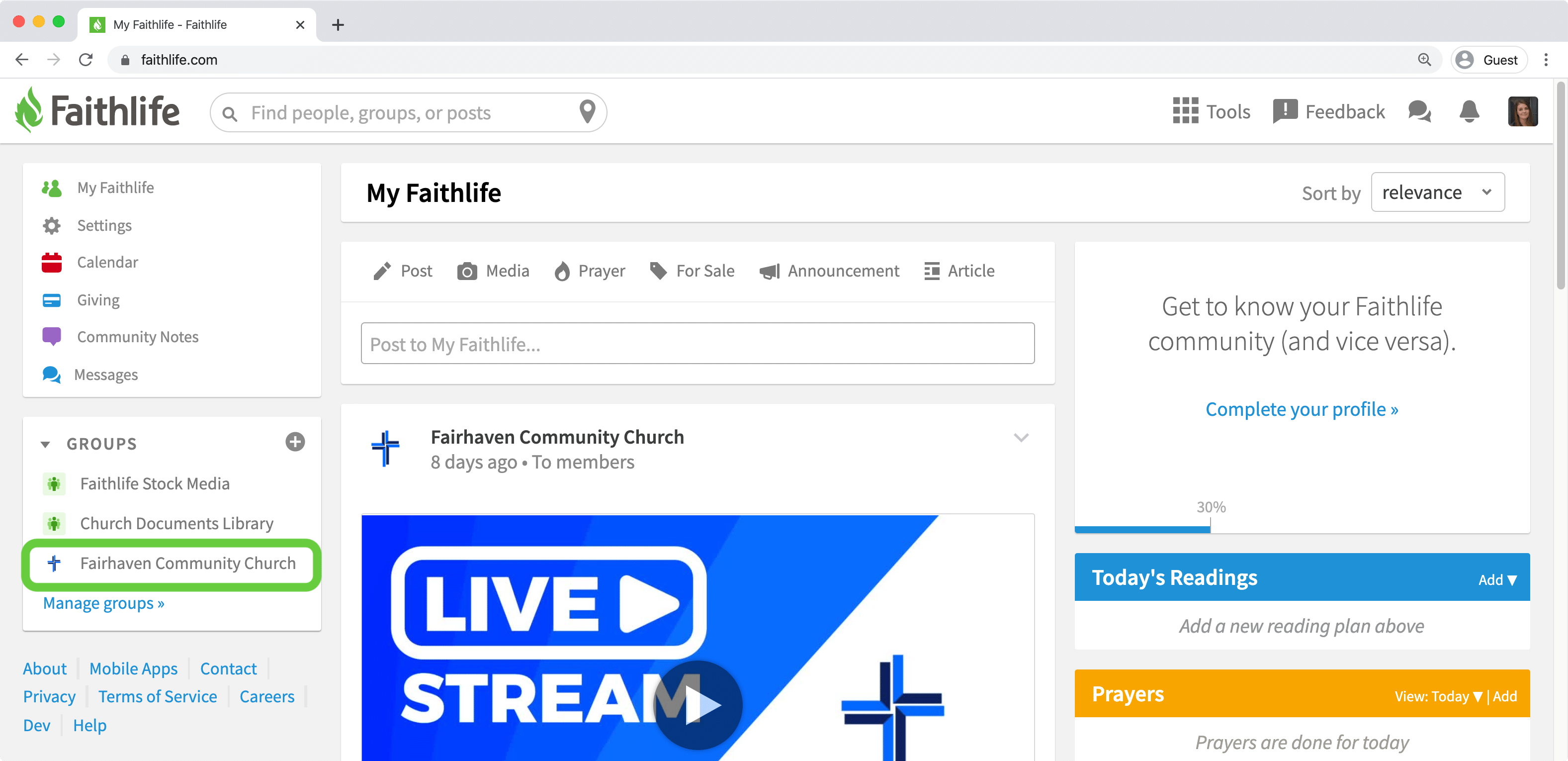 2. Find your stream.
Expand Content in the left-hand panel and click Live Stream.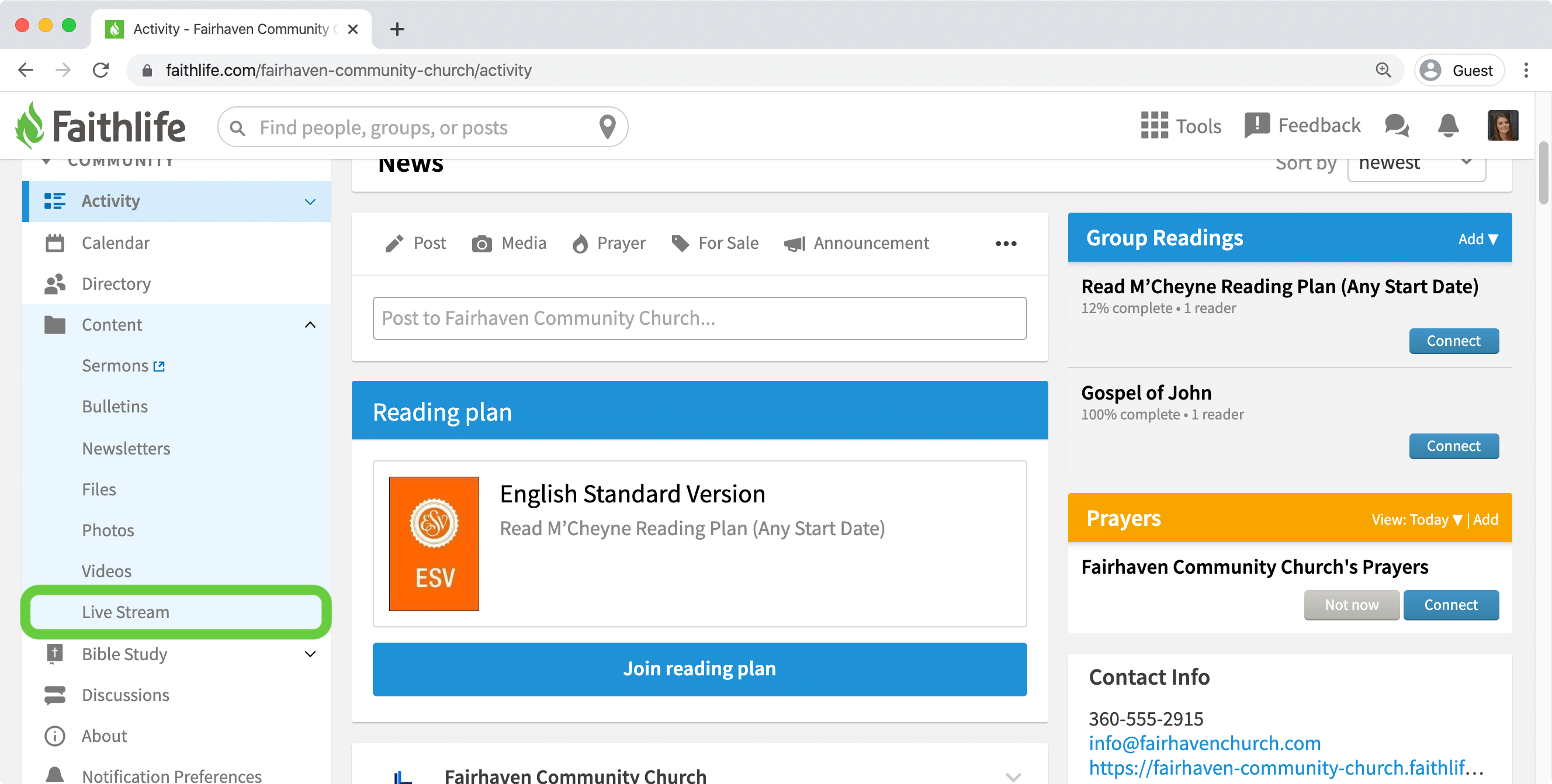 3. Watch and interact.
Click the play button to watch your stream on the left. You can live chat on the right.