Campaigns are time-bound donation goals associated with a fund. They provide a tangible target for donations.
Note: Learn how to configure funds (i.e., designations) in Faithlife Giving.
1. Navigate to Giving Settings.
To add a new campaign, navigate to your church group's finance team on Faithlife.com, expand Settings in the Admin navigation menu and select Giving.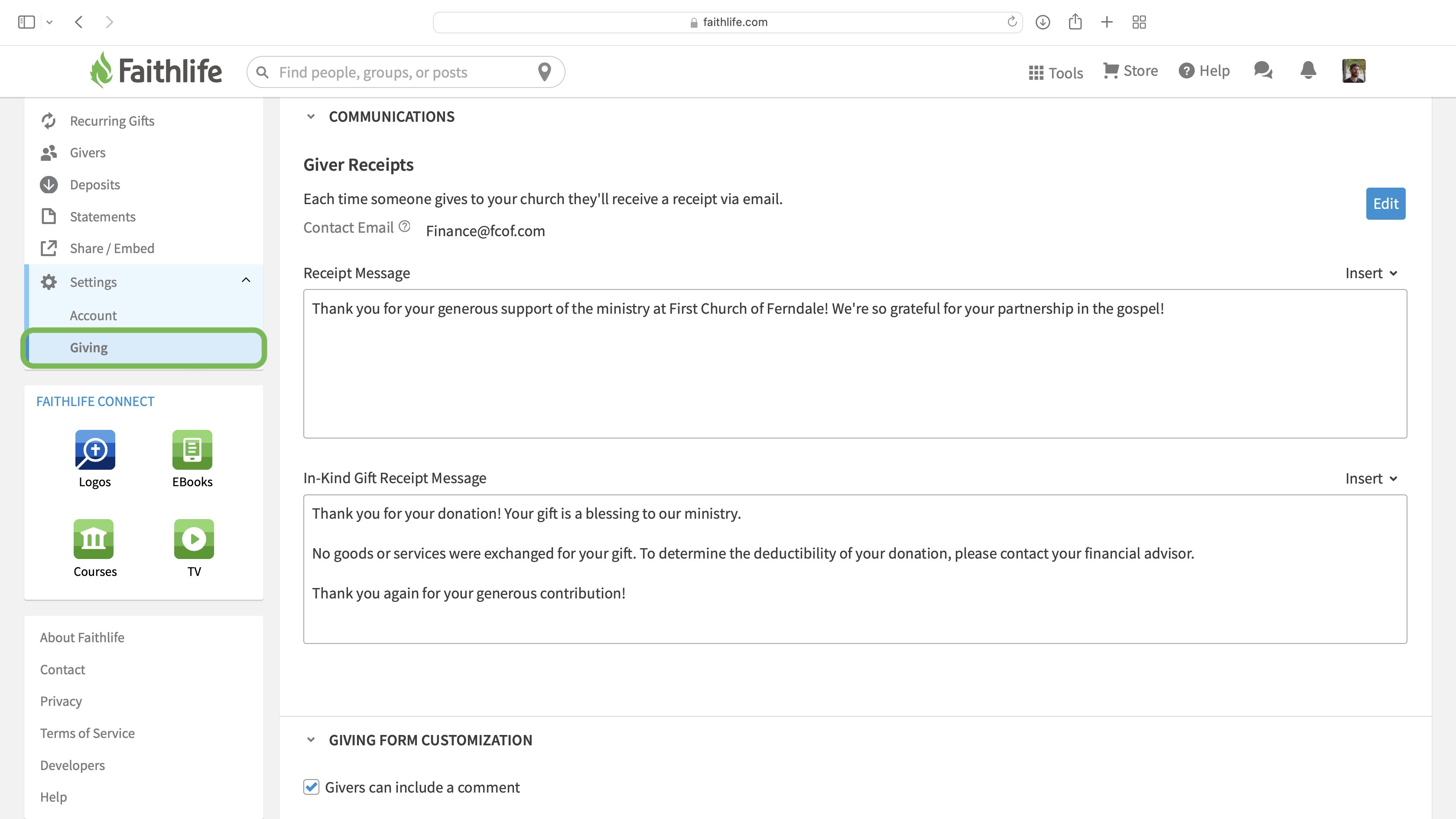 2. Add a new campaign.
Scroll down to the Campaigns section. Campaigns rally support behind a specific project by providing tangible, church-wide encouragement towards a shared goal. Click Add campaign.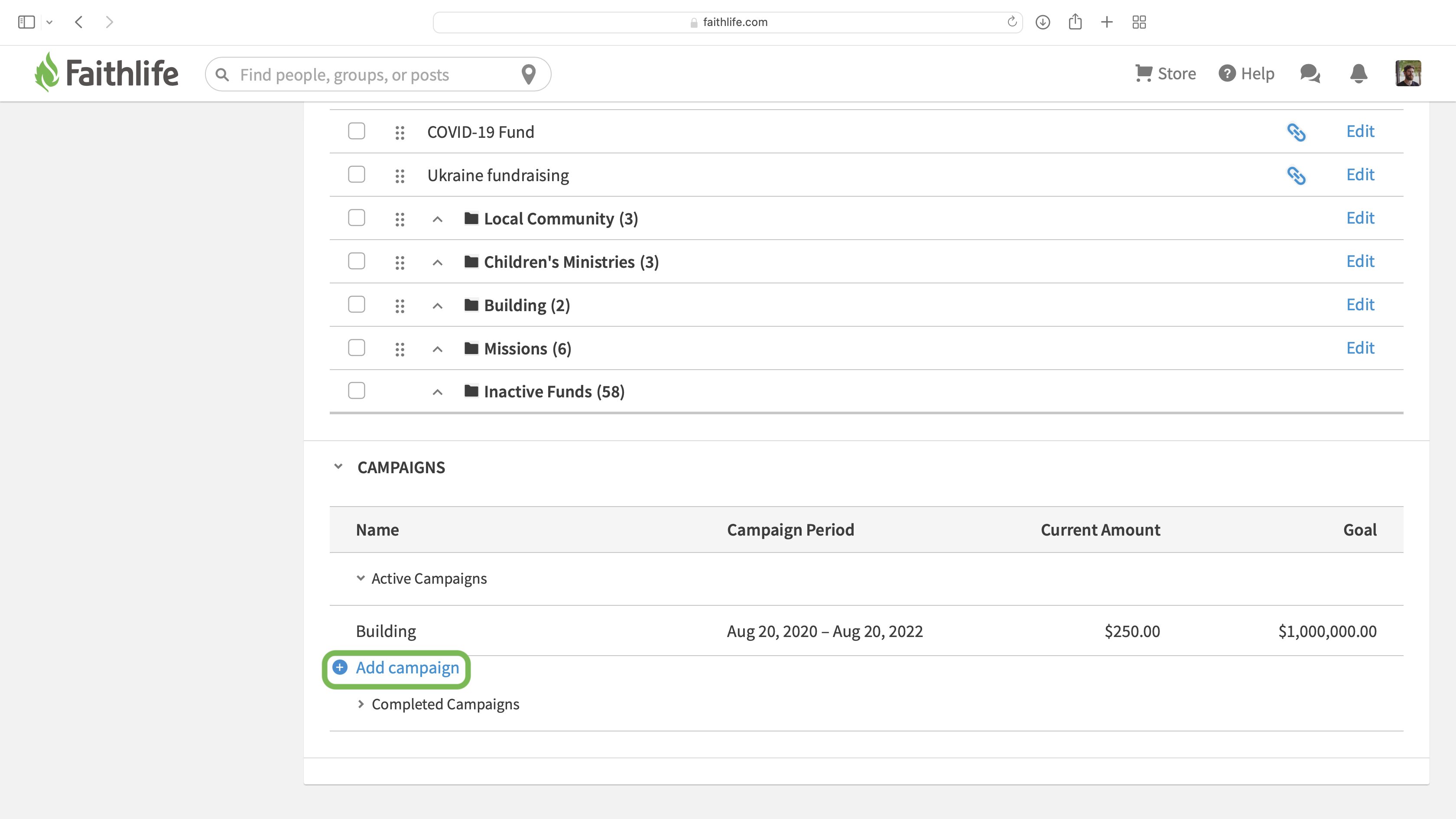 Provide campaign details and click Save.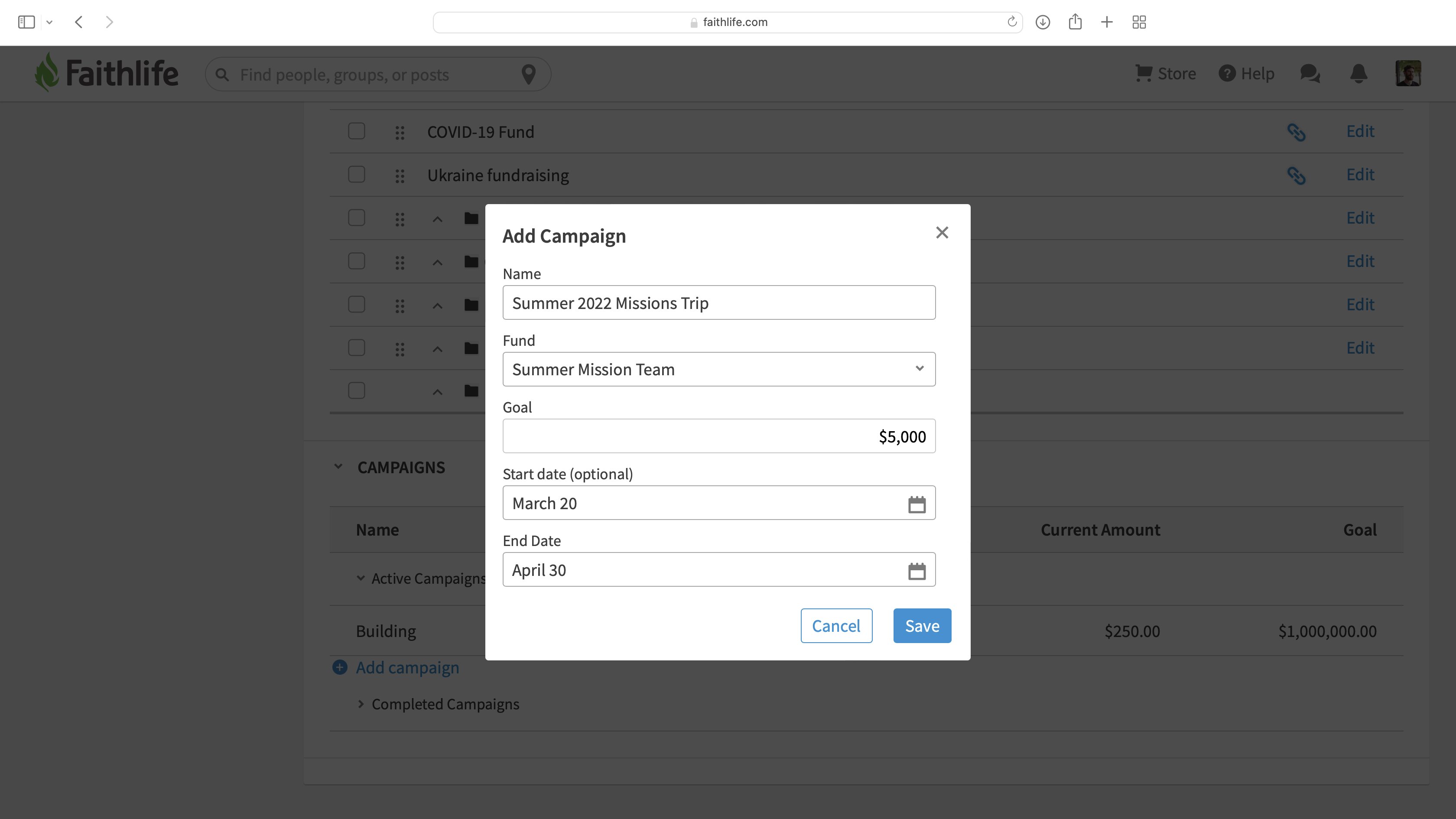 Name: a short, descriptive name for the campaign
Fund: link the campaign to a specific fund
Goal: set an end target goal for the campaign
Start Date: to hide the campaign until a given date, provide a start date
End Date: set a date the campaign will end
As people contribute to the linked fund, your campaign will update to show your combined total. To make changes to any active campaign, select it and adjust the details.
3. End a campaign early.
At the appointed end date, Faithlife will automatically mark it as a completed campaign, though you can choose to end it early. Click the campaign row to open it and click End Now.