Faithlife gives you the ability to edit multiple records with a single set of actions. Now you can quickly update a series of records, saving you time and energy. For example, your church just welcomed eight people into membership. The status of all these individuals can be updated with a few simple steps.
1. Select records.
Scroll through your list and check the box to the left of the person record to select it.
OR
Enter the name (or part of the name) in the Find box. Check the box to select the record. Repeat this process to select additional records. Faithlife keeps your previous searched names selected as you continue adding names to your list.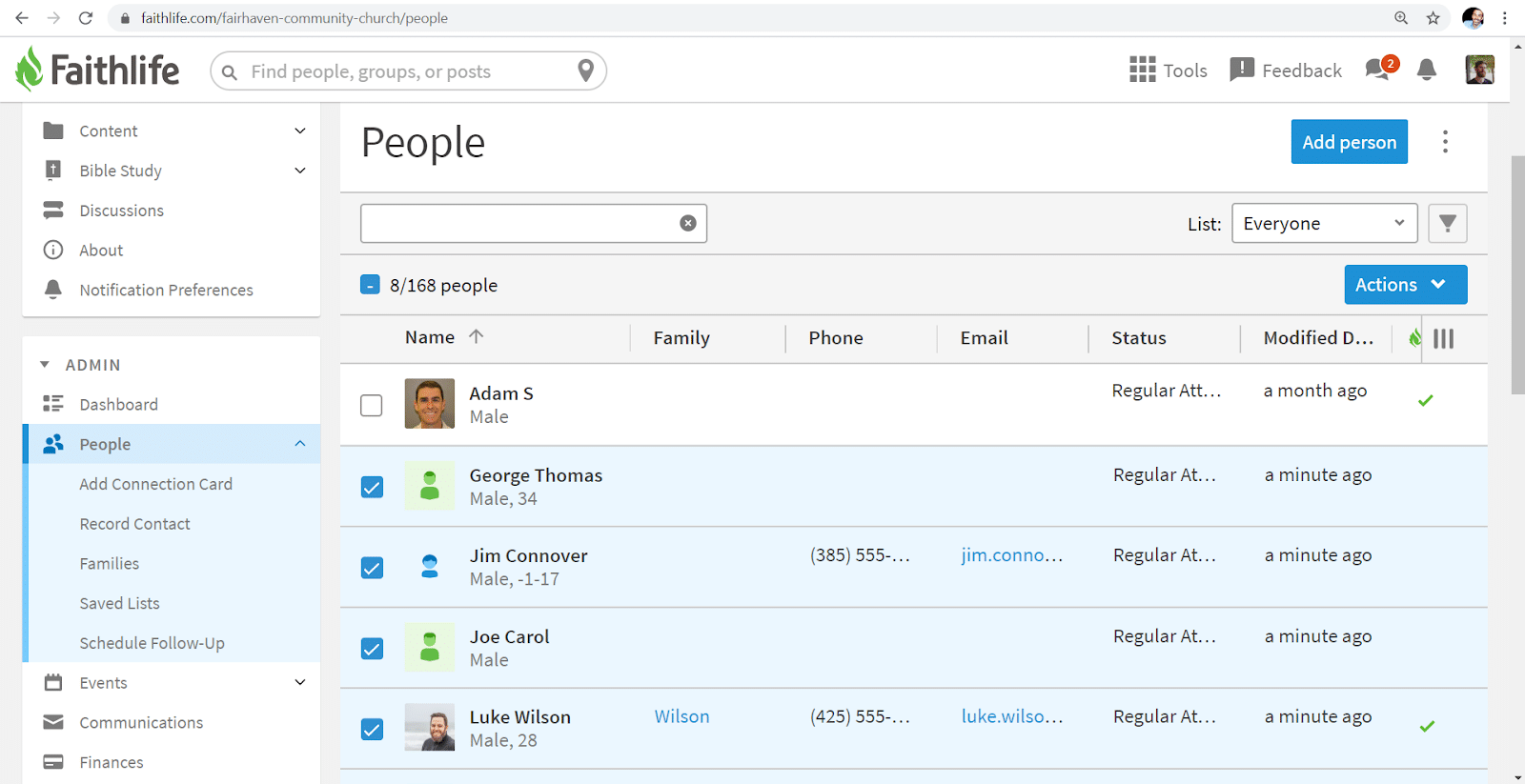 2. Open Edit records menu.
Click Actions to expand the dropdown menu and select Edit records.
Note: The number in parentheses indicates the number of records selected.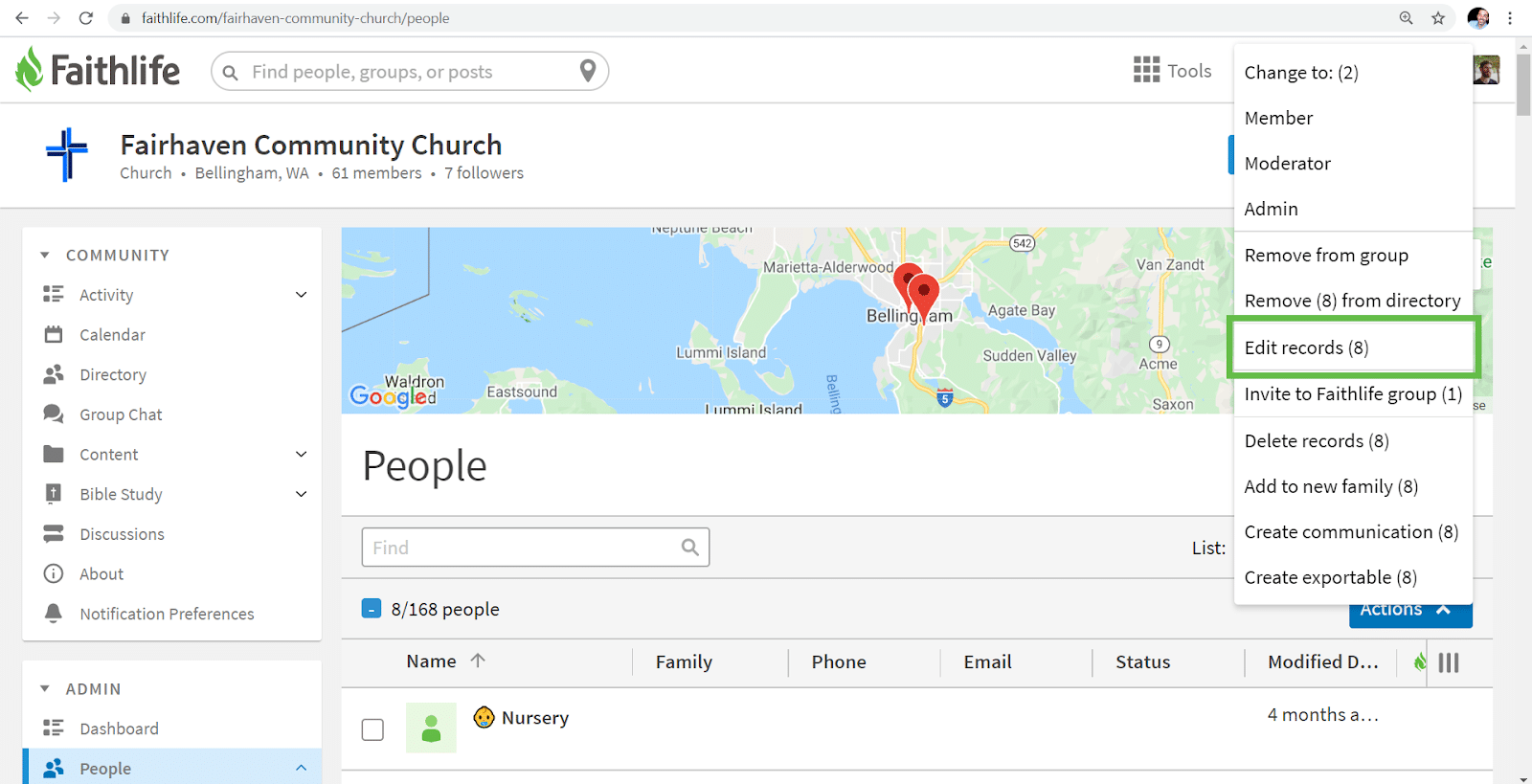 3. Edit field.
Use the dropdown lists to select:
Field to edit - Select from available fields

Actions - Select Add to, Change to, Remove

Existing value - All existing values in the selected records display in this list. Select All values or you may choose to modify only one of the values.

Replace with - The dropdown list displays available labels for the selected field.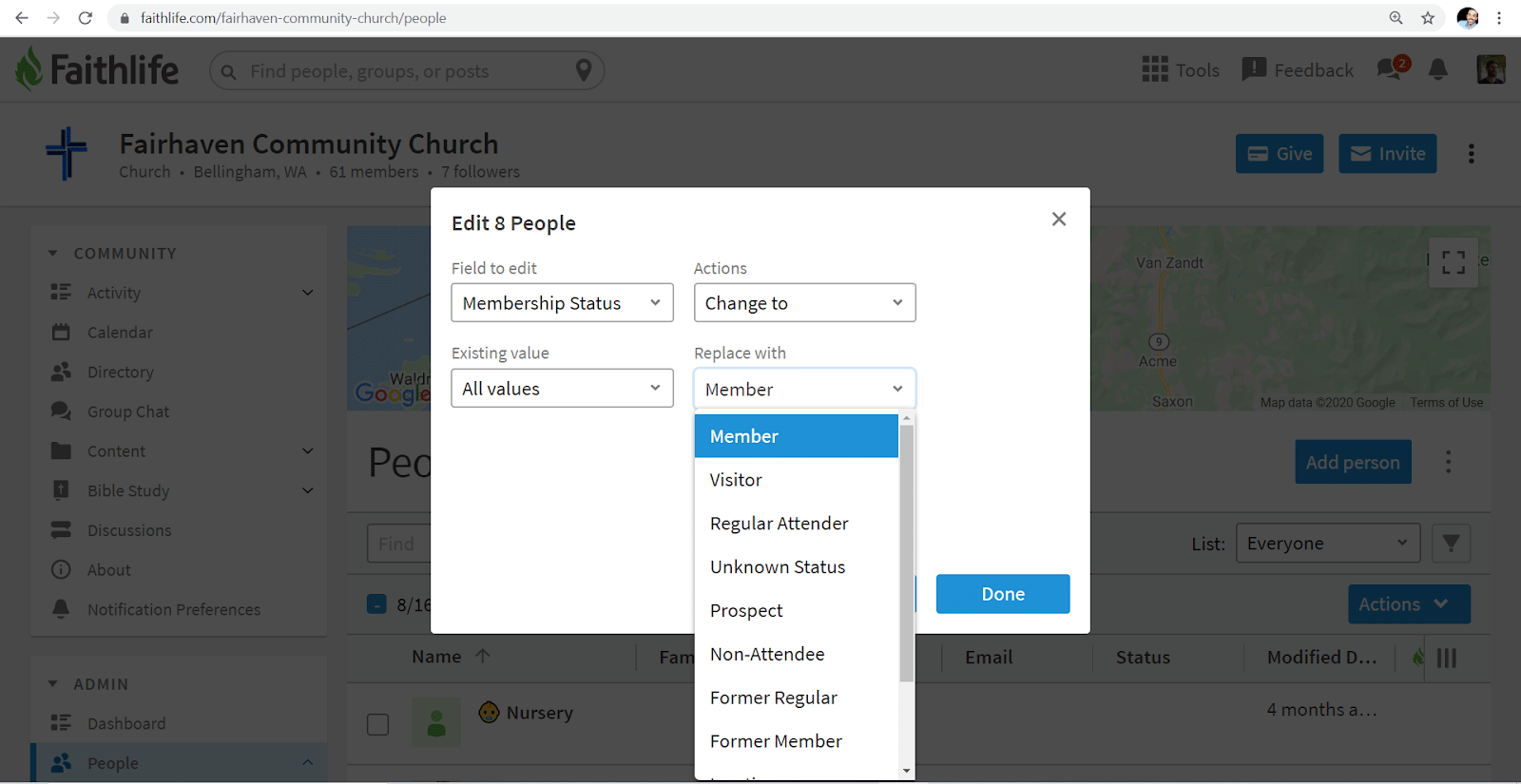 Note: In order to bulk assign a value with some options, you need to have at least one pre-existing record with that value selected.
4. Click Done.
Faithlife updates all your selected records with your chosen values. To edit additional fields, return to Step 2. If you are finished working with your selected records, make sure to deselect them by clicking the main checkbox twice.