Share an online video—like a YouTube livestream, Vimeo video, or Facebook video—with the HTML widget. Access to the HTML widget requires Faithlife Sites Premium.
Note: Sharing videos uploaded directly to Faithlife Sites is uses the Videos widget and does not require Faithlife Sites Premium. If you want to share videos you've uploaded to your group's shared file vault, click here.
1. Add a video widget to your site.
As an admin of your church group on Faithlife.com, go to your website, sign in, and click Edit Site.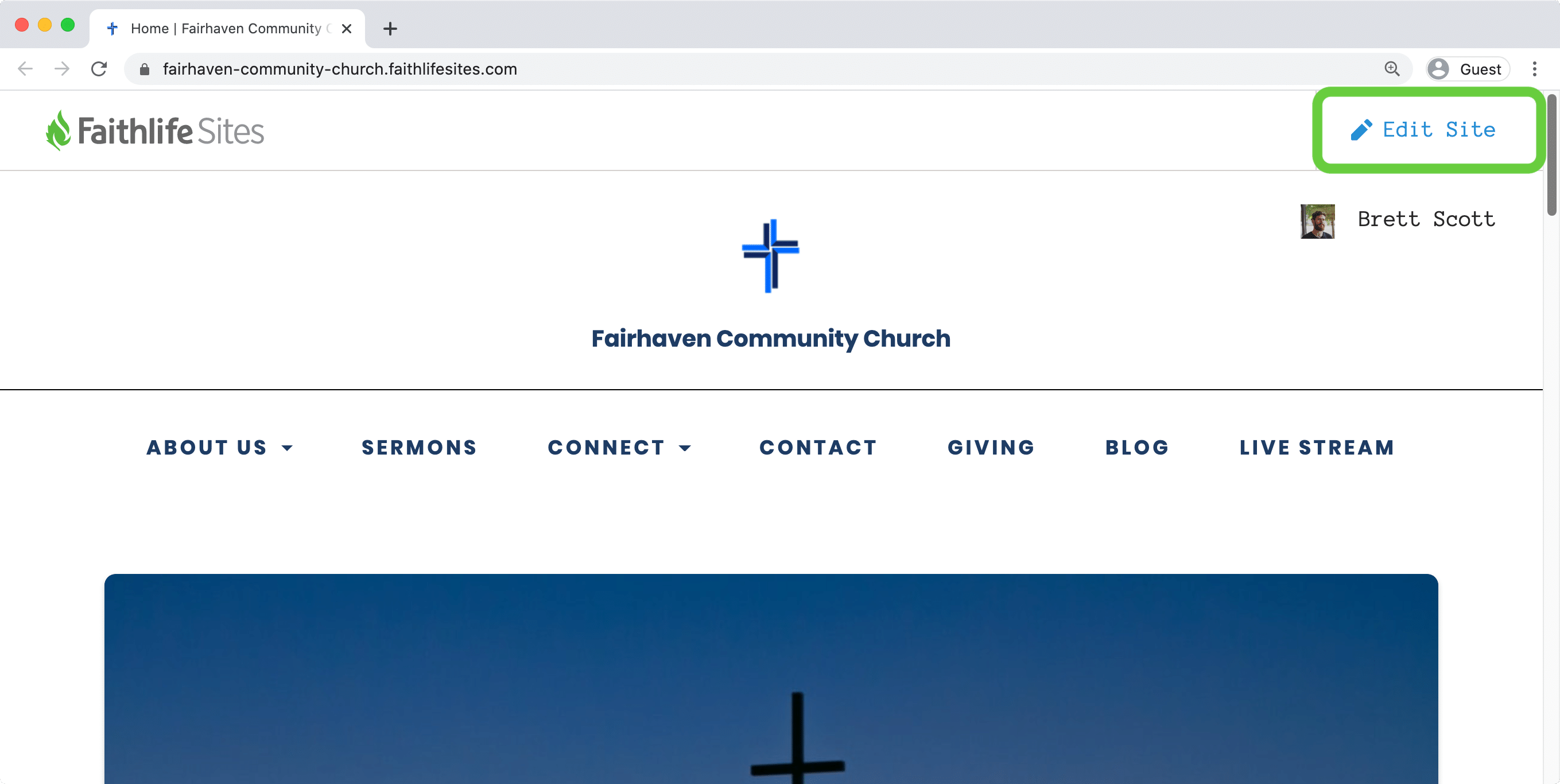 Click the blue add widget icon

on your desired webpage and choose the HTML widget.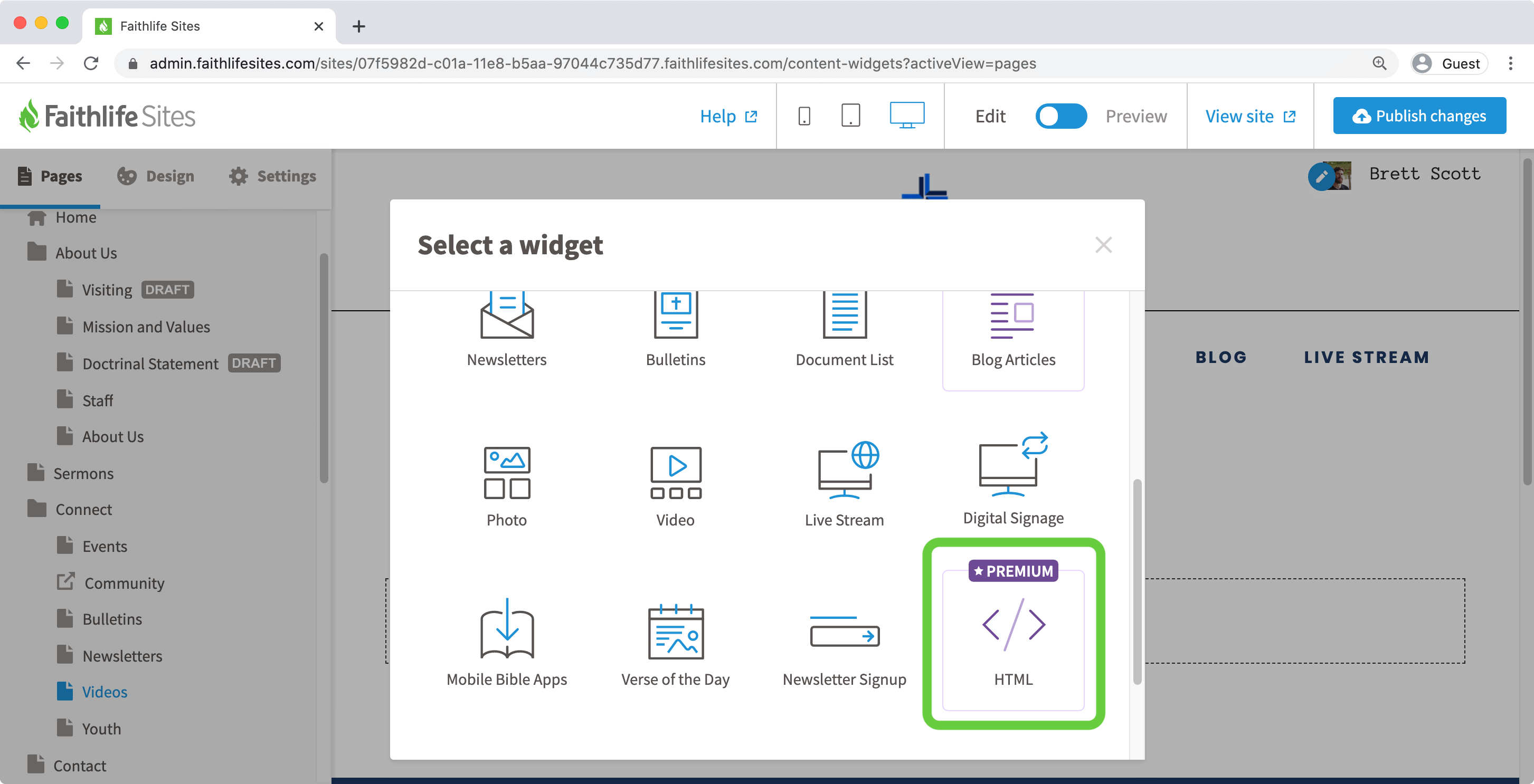 2. Paste HTML in the widget.
Copy the embed code from your video, paste it into the widget, and click Save.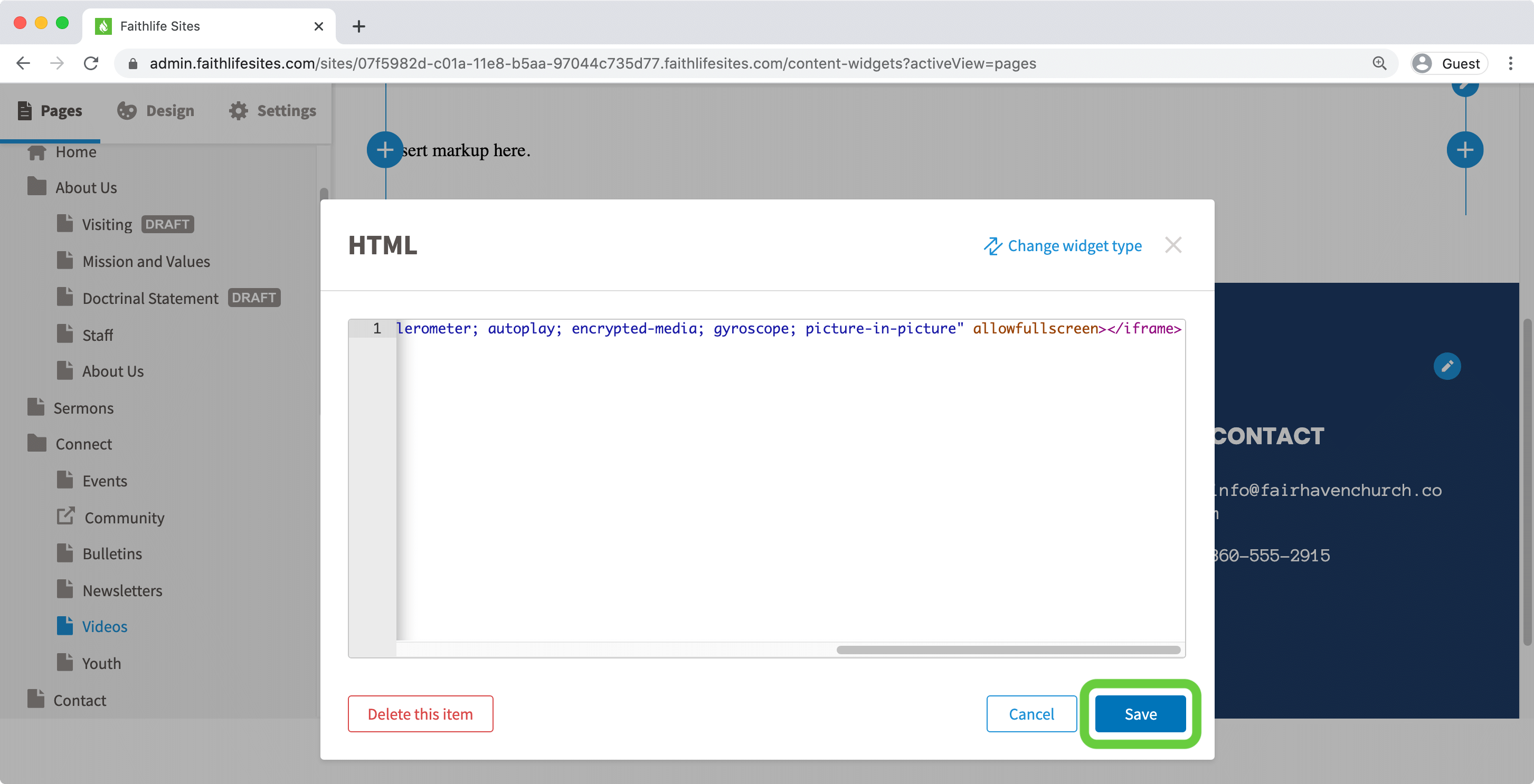 Need help finding your embed code?
Pro Tip: To center your video horizontally, you can add style="display:block; margin:auto" to the embed code directly after the opening iframe tag (e.g., <iframe style="display:block; margin:auto" width="560" height="315" src="https://www.youtube-nocookie.com/embed/Eh9BPKBtpxA" frameborder="0" allow="accelerometer; autoplay; encrypted-media; gyroscope; picture-in-picture" allowfullscreen>).
3. Publish your changes.
Click Publish changes to make your changes live.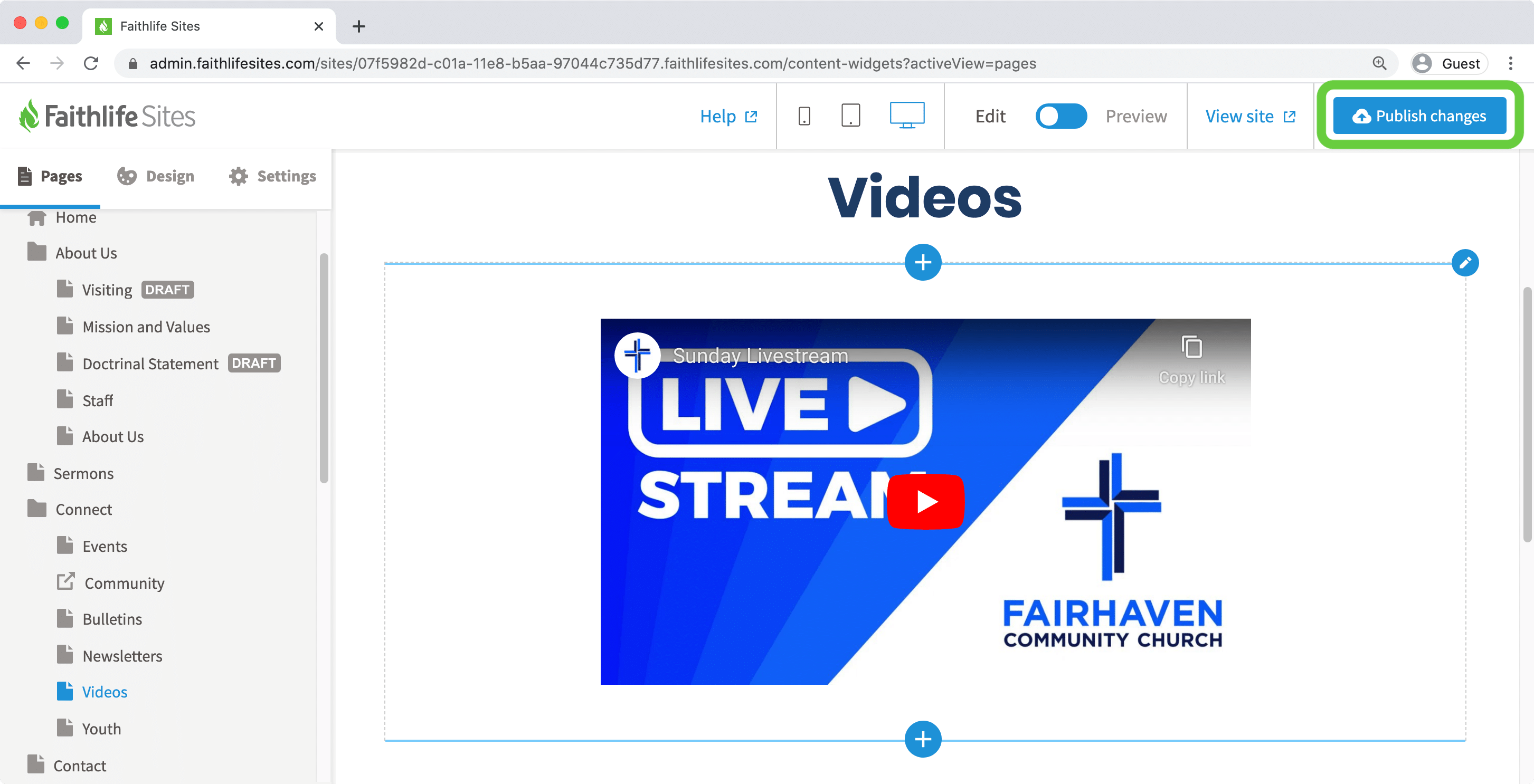 YouTube Example
If your video is hosted on YouTube, you can copy the HTML embed code from the Share menu. Open your video on Youtube.
Click Share.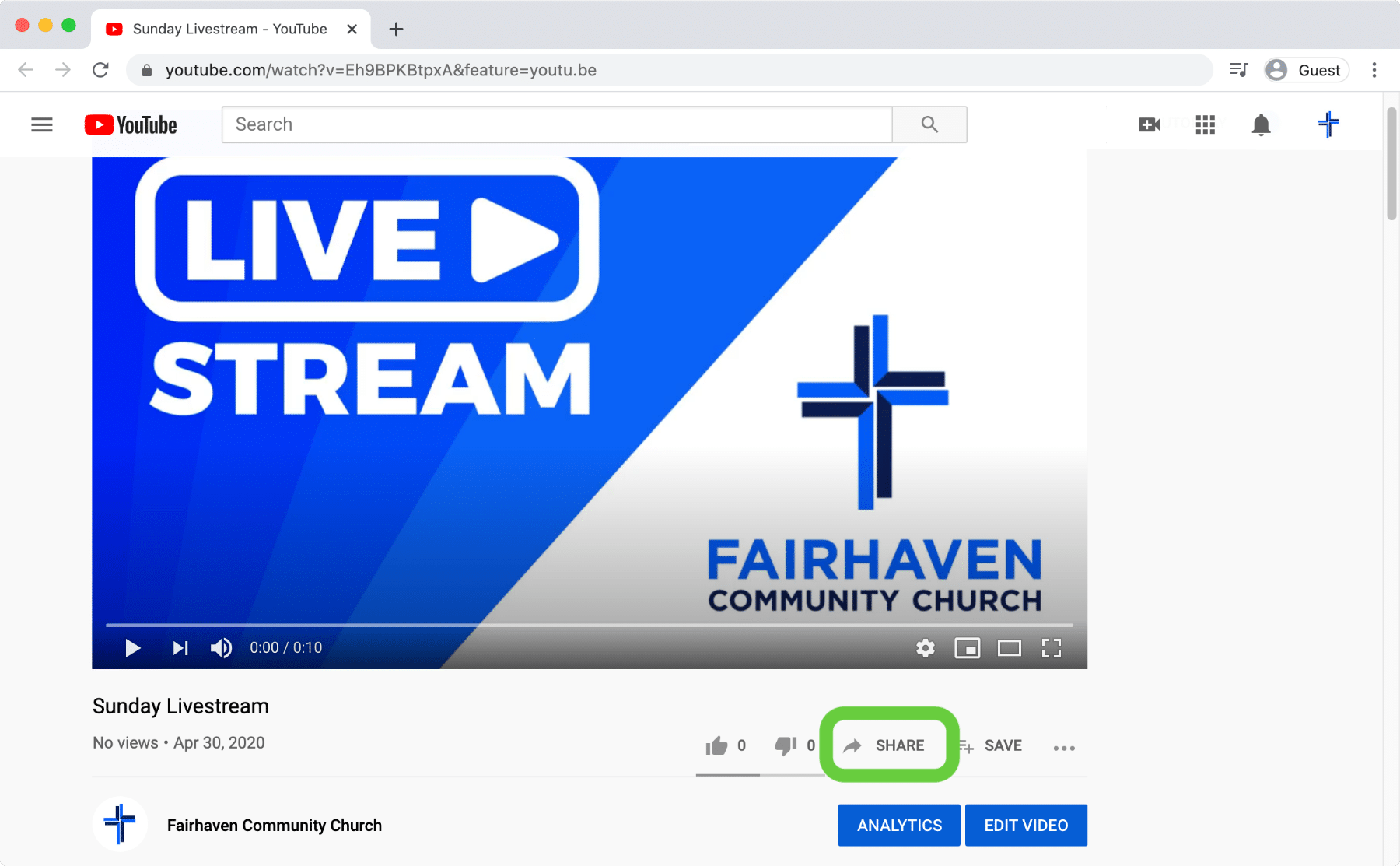 Click Embed.
Copy the Embed code.