Your church group's main page on Faithlife.com is the Activity feed. It holds your main community interaction, including prayer requests, posts, and more. You can post to join in the discussion.
1. Go to Your Group Activity Feed.
Log in to Faithlife.com and select your group from the left-hand sidebar.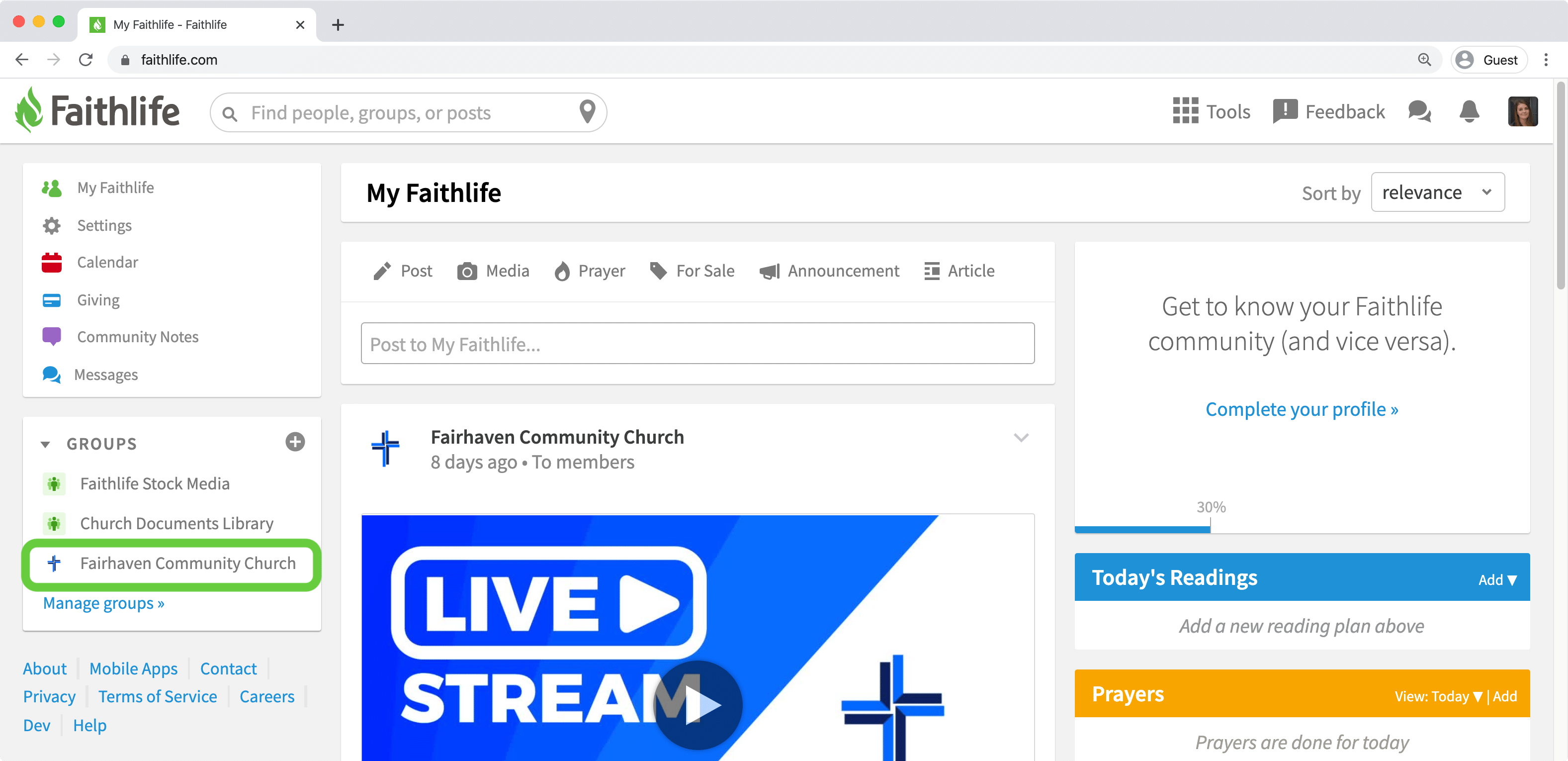 Note: If you don't select a group first, you may be posting to My Faithlife, which is your personal feed visible to anyone who shares membership in a group with you. It is not your church group feed (although you can choose a group feed from the dropdown).
2. Choose a Post Type.
Select one of the six post types available.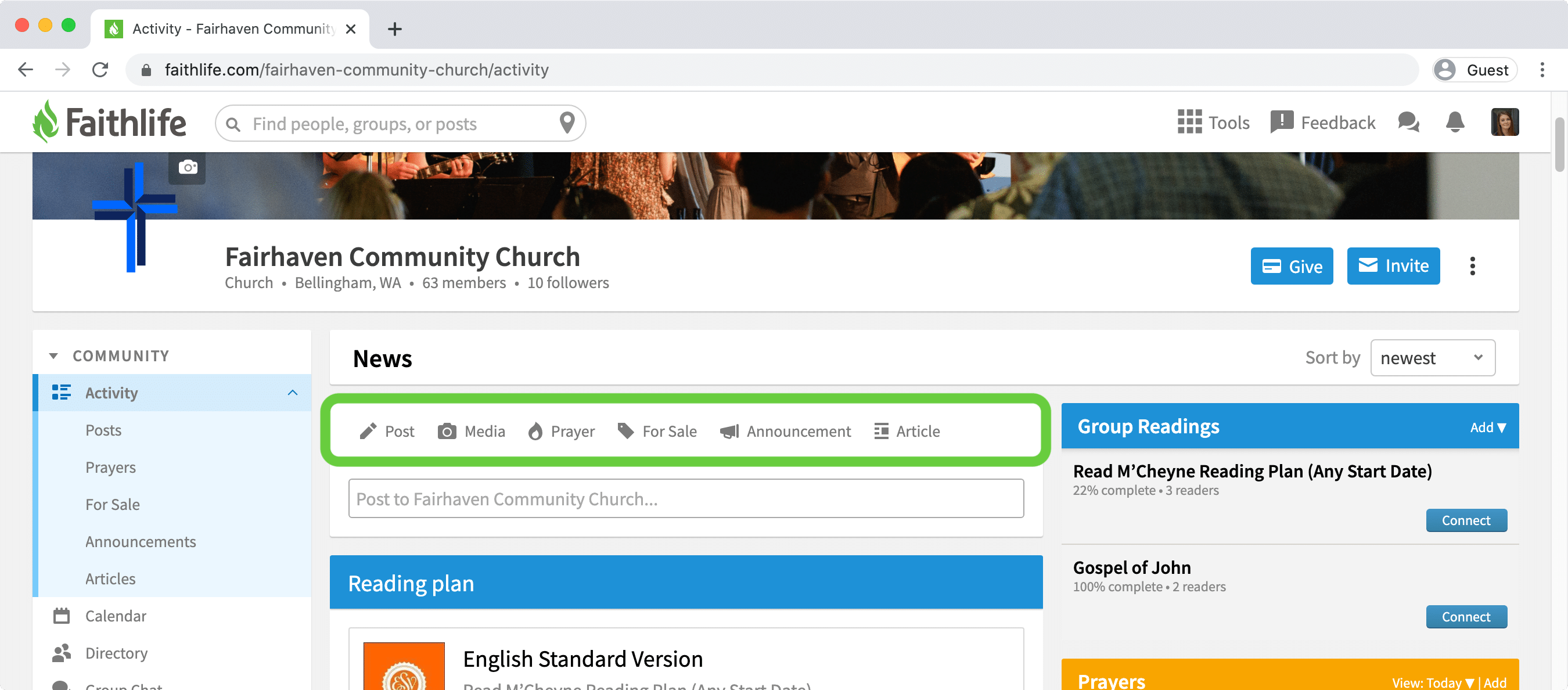 Post: standard text post with optional media attachment
Media: standard media post with optional text field
Prayer: post for prayers (choose between different prayer request types like "praise," "give thanks," "ask," etc.) with optional media attachment
For Sale: post with text, media, location, and price options
Announcement: create an event post announcement with free-customizable media (provides an option to stop promoting the announcement after any date of your choosing)
Article: full article with a banner photo, title, and rich-text editor
Did you know? Admins can add blog posts to your website with Faithlife Sites Premium and the Article post type. Any article posted to your church group on Faithlife.com by an Admin will post automatically everywhere your website displays a blog widget.
3. Set Your Post Visibility.
Your post will use your group's default Read the activity feed privacy permission. Many church groups set this level to "Public" so people visiting the group online can get a sense of your online community without needing to join. You can always set visibility for your specific post via the dropdown. For example, you may want to limit a personal prayer request's visibility to Members and above to let only those who've officially joined your group to see your post. Use the dropdown to choose a new option.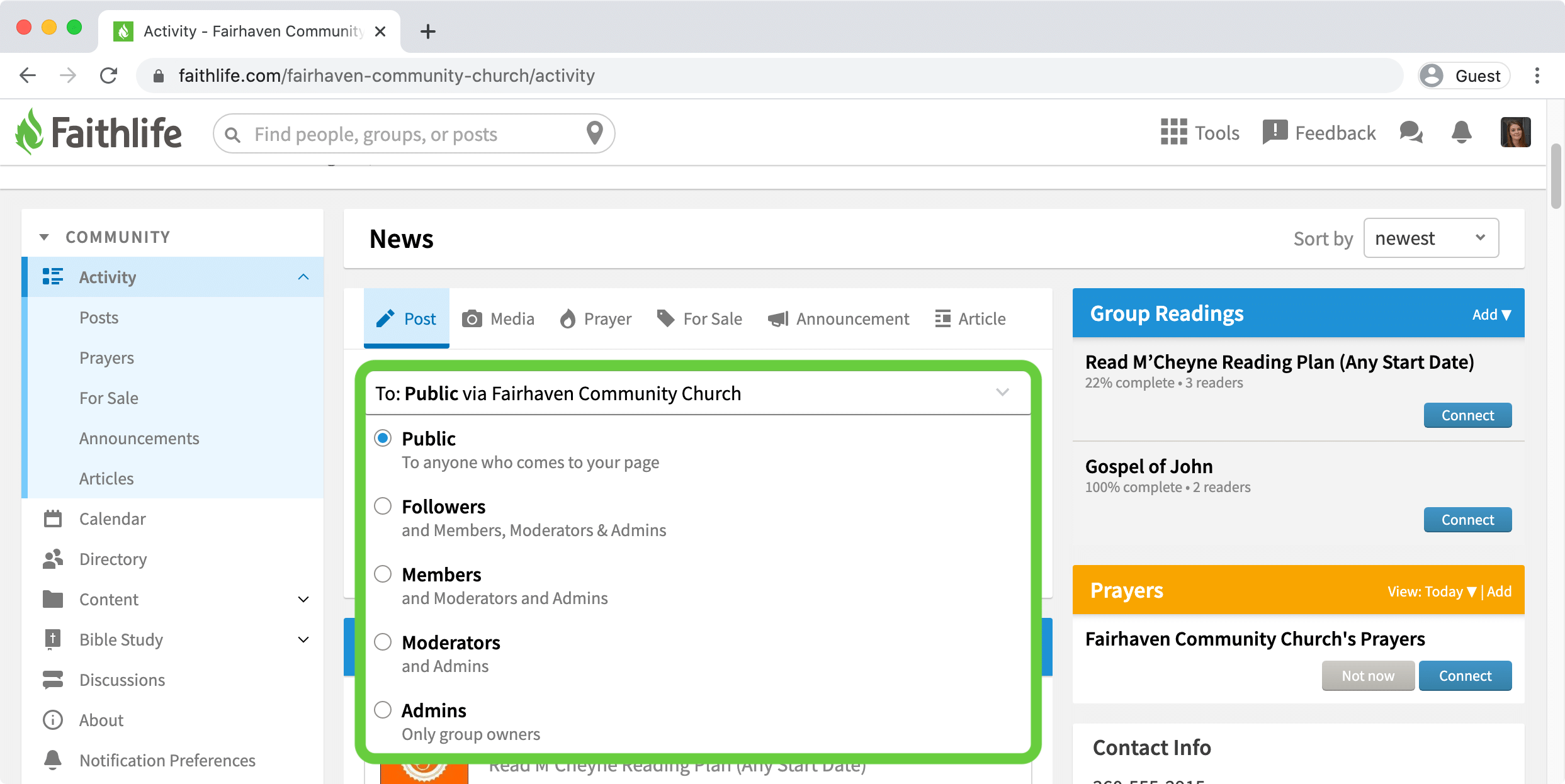 Admins: those who own and manage your church group
Mods: maintain and manage the group
Members: regular members of the group
Followers: those with a Faithlife account who can read group posts for followers or public without becoming members
Public: anyone online with a link to your content
Note: Group Admins can change the default activity feed permissions from the Group Settings. Learn more.
4. Publish or Schedule Your Post.
Double-check the dropdown to ensure your group will be visible to your desired audience. Admins can choose to post from their own profile or as the group.
To post immediately, click Post.
To schedule your post for later, click the downward arrow on the post button, select Schedule for later, and choose a date/time for your post.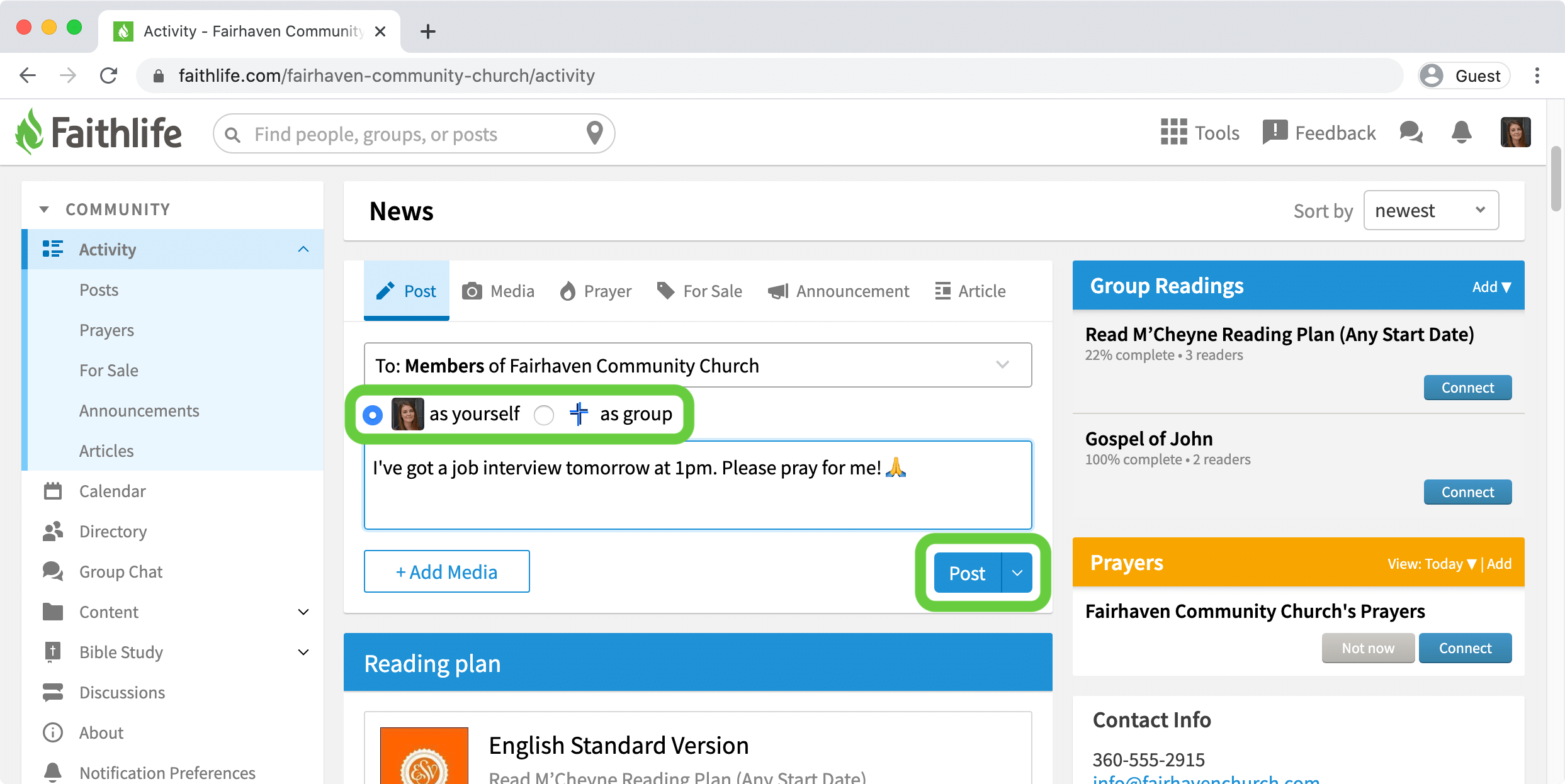 Note: Faithlife will stop promoting Announcement posts with end dates after the end date. While the posts will not disappear from the newsfeed, all promotional highlighting will expire (e.g., Faithlife sites announcement widgets, etc.).