People records are created, owned, and managed by your church group admins. They're administrative records about people connected to your church available only to Admins in your church group on Faithlife.com. Learn more about People records.
View Church Status
While viewing People records, you can show or hide information by clicking the column view icon

and checking or unchecking columns of information. Check the Status column to reveal the formal connection between your church and people who attend (e.g., formal membership in your church, etc.).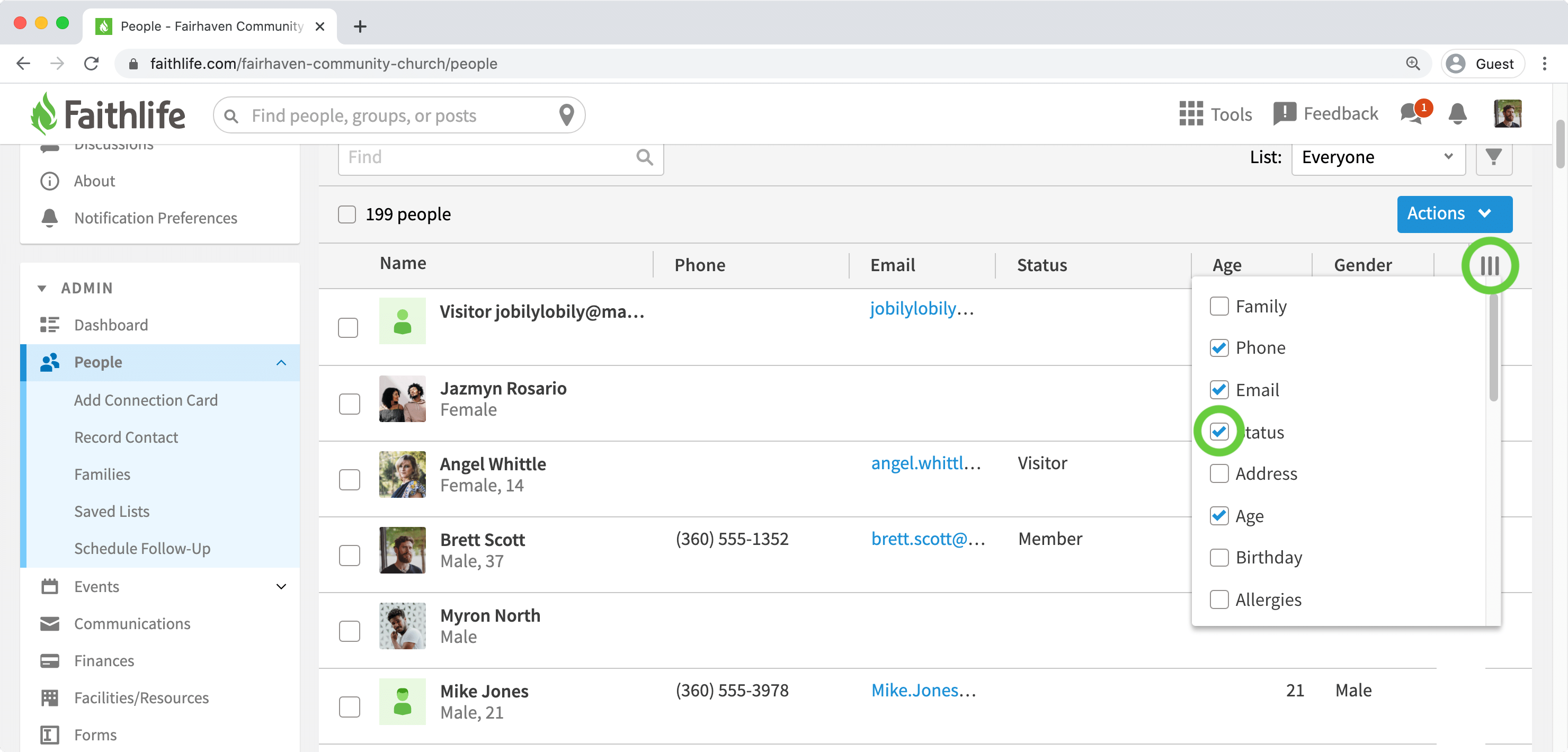 Change Church Status
A person's Church Status is manually set by a church admin while viewing a person record. Click any person record to open it and make changes. At the top of each record, the person's Church Status appears in the left dropdown menu. Click the dropdown to change the status. The status of each person is only visible to admins in your group and can signify anything you want.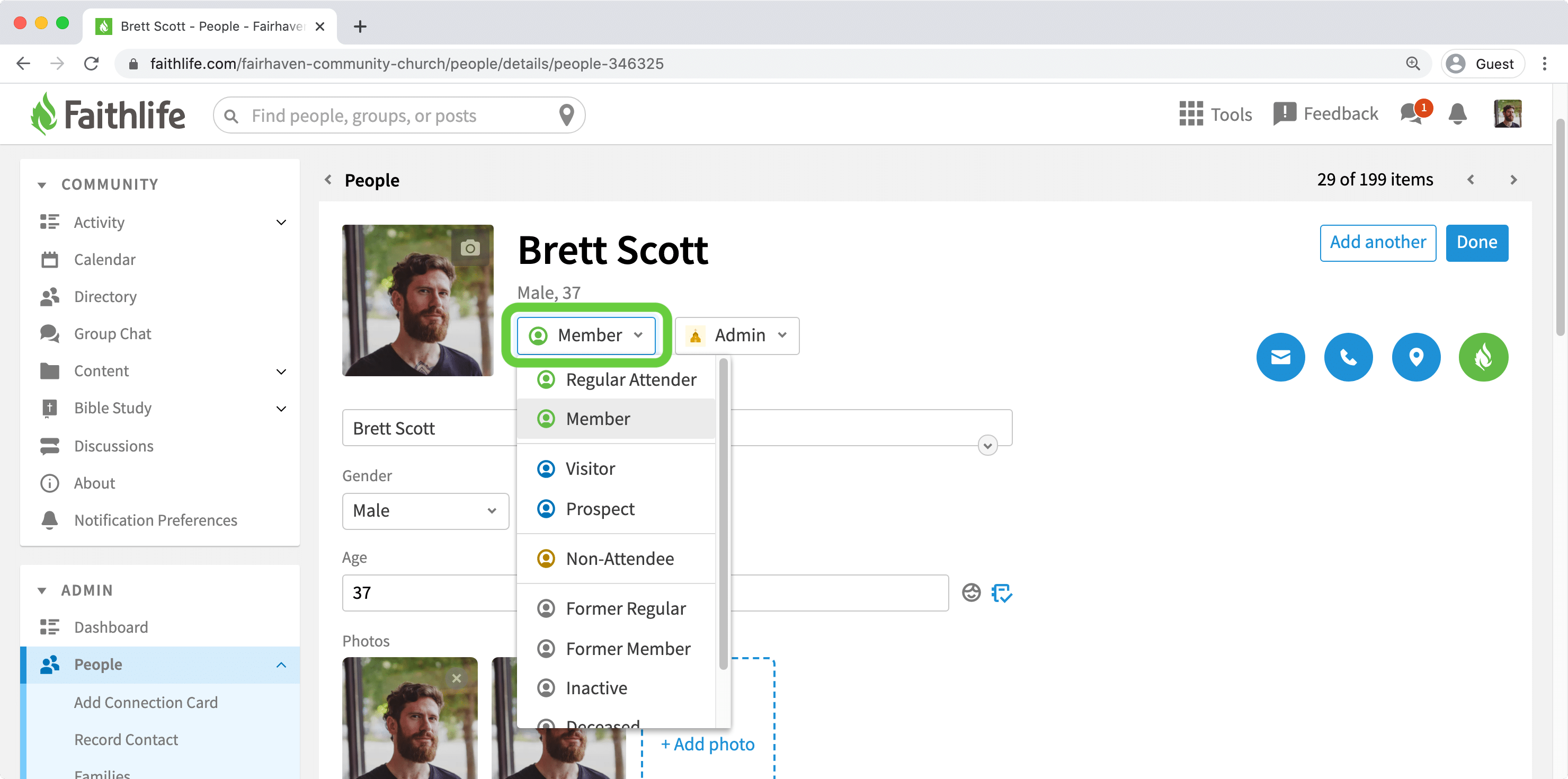 Note: The right dropdown menu at the top of the page reflects the person's Group Status (i.e., their role in your group on Faithlife.com). Learn more about Group Status in the Directory. People do not need to have a free Faithlife account or join your group on Faithlife.com for you to create administrative people records for them. Learn how People records, Faithlife profiles, and the Directory work together to help you serve your people.