When you stream with Faithlife Live Stream, you can view basic viewing stats while streaming or more detailed stats after your stream finishes.
View Basic Live Stats
During your stream, Admins of your group can see current viewer stats in your group's settings. Expand Settings in the Admin panel and choose Live Stream. Under Live Stream, your current viewers will show.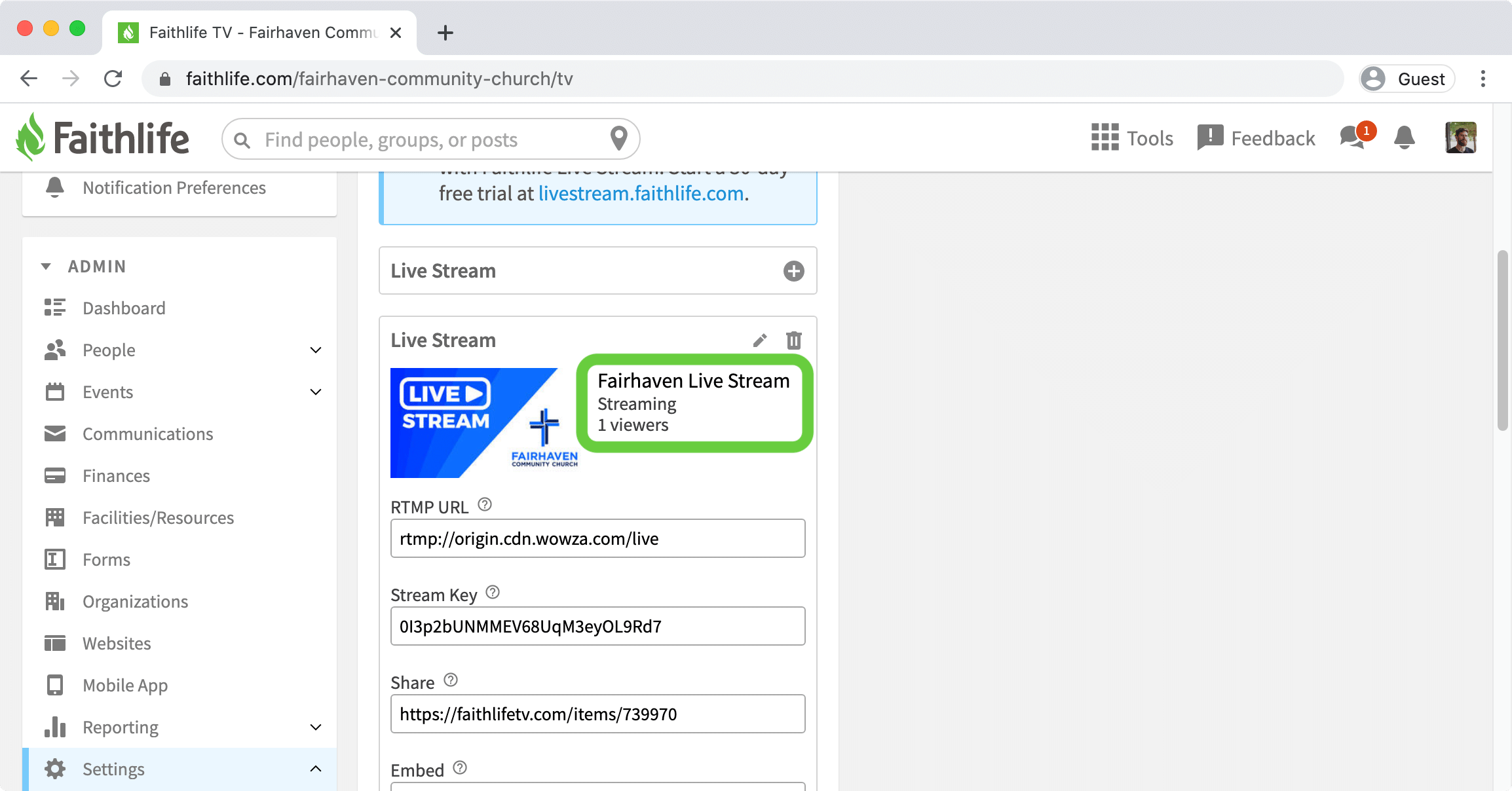 View More Detailed Stats
Once your stream finishes, a recording is saved automatically in your group Files (it may take several hours to process).
Locate the recording.
To find it, expand Content and click Videos.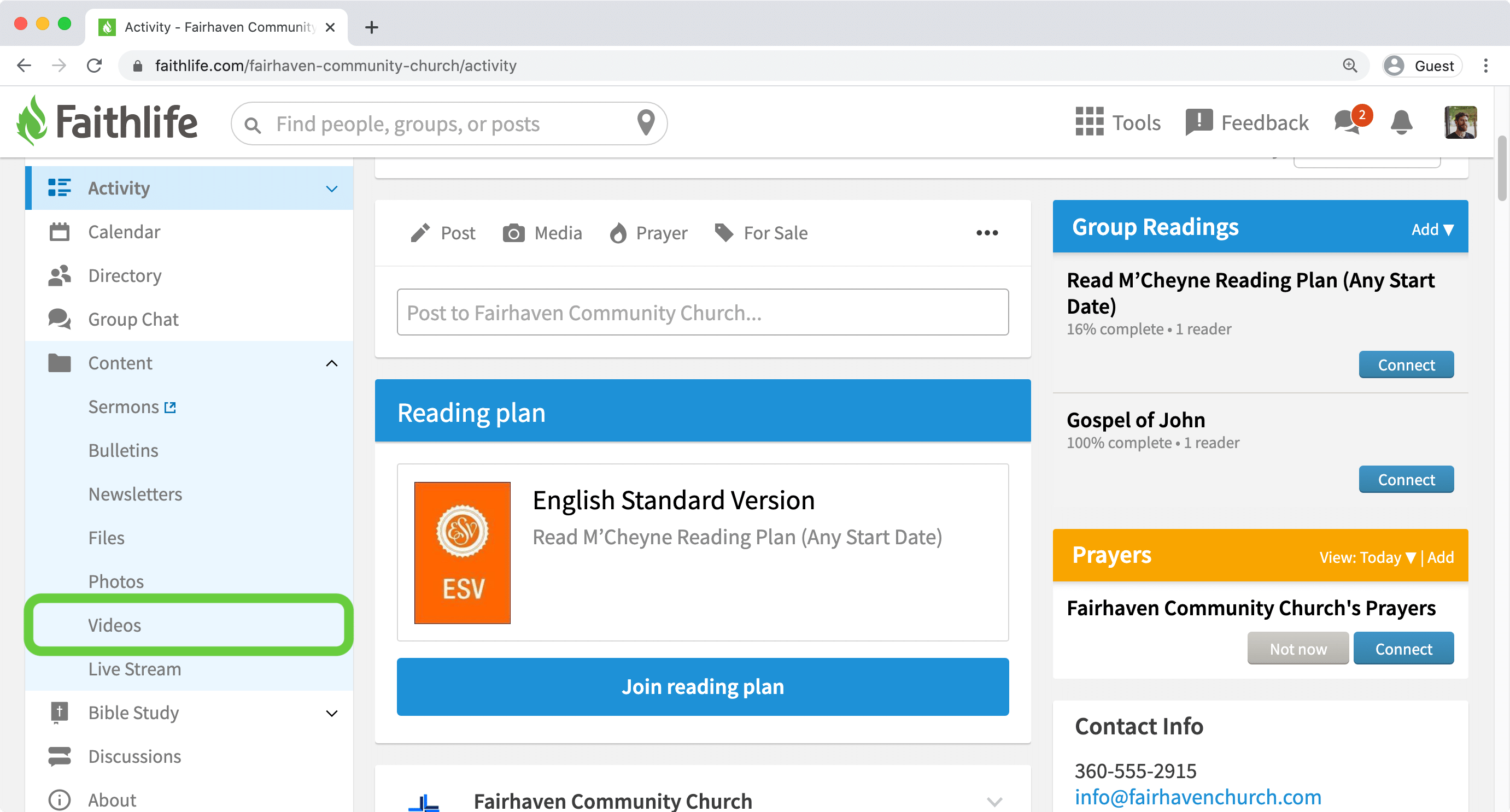 Did you know? You can share recorded live streams with your group group, in your Faithlife TV channel, on your website, and more. Learn more.
View the video's details.
Locate the video and click the View asset details icon

.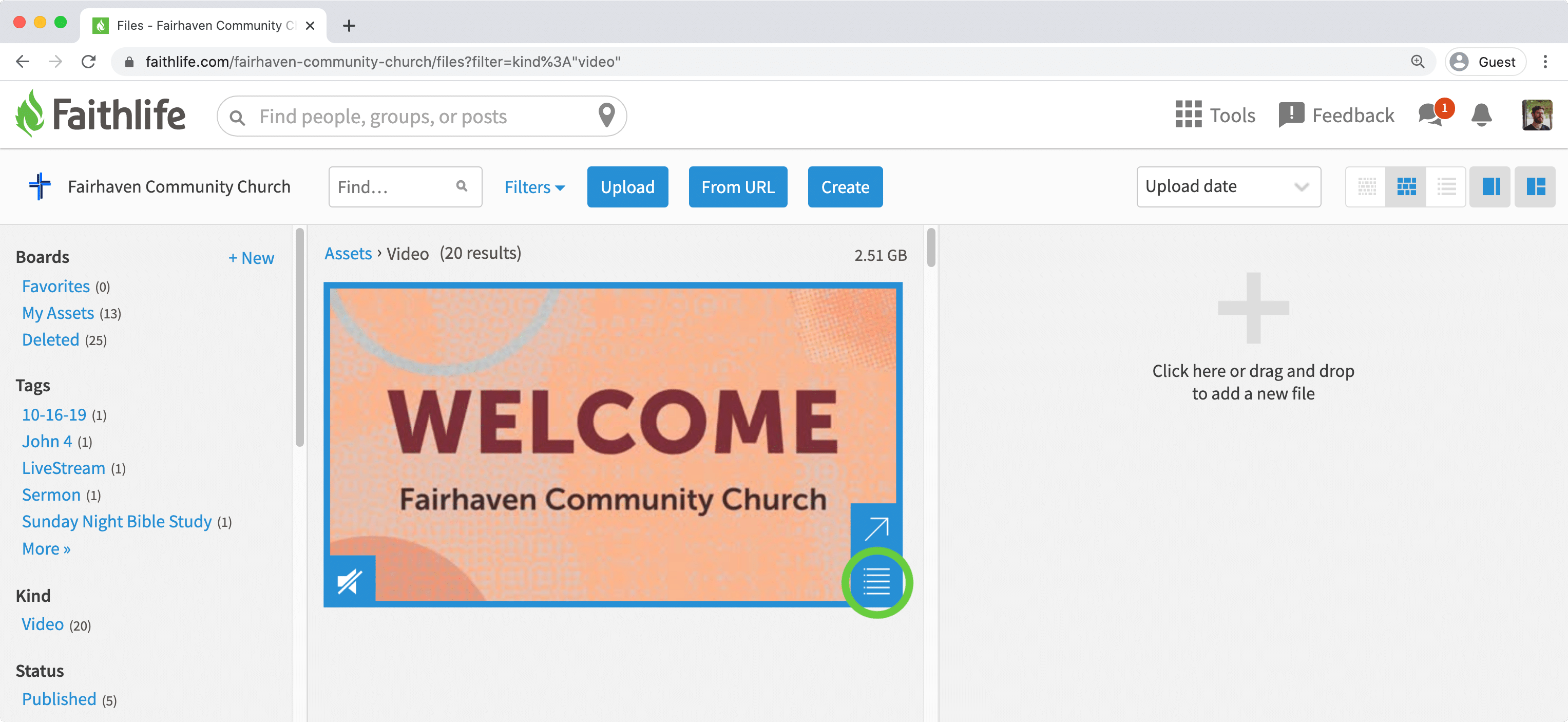 View the video stats.
Click Stats to view the video stats.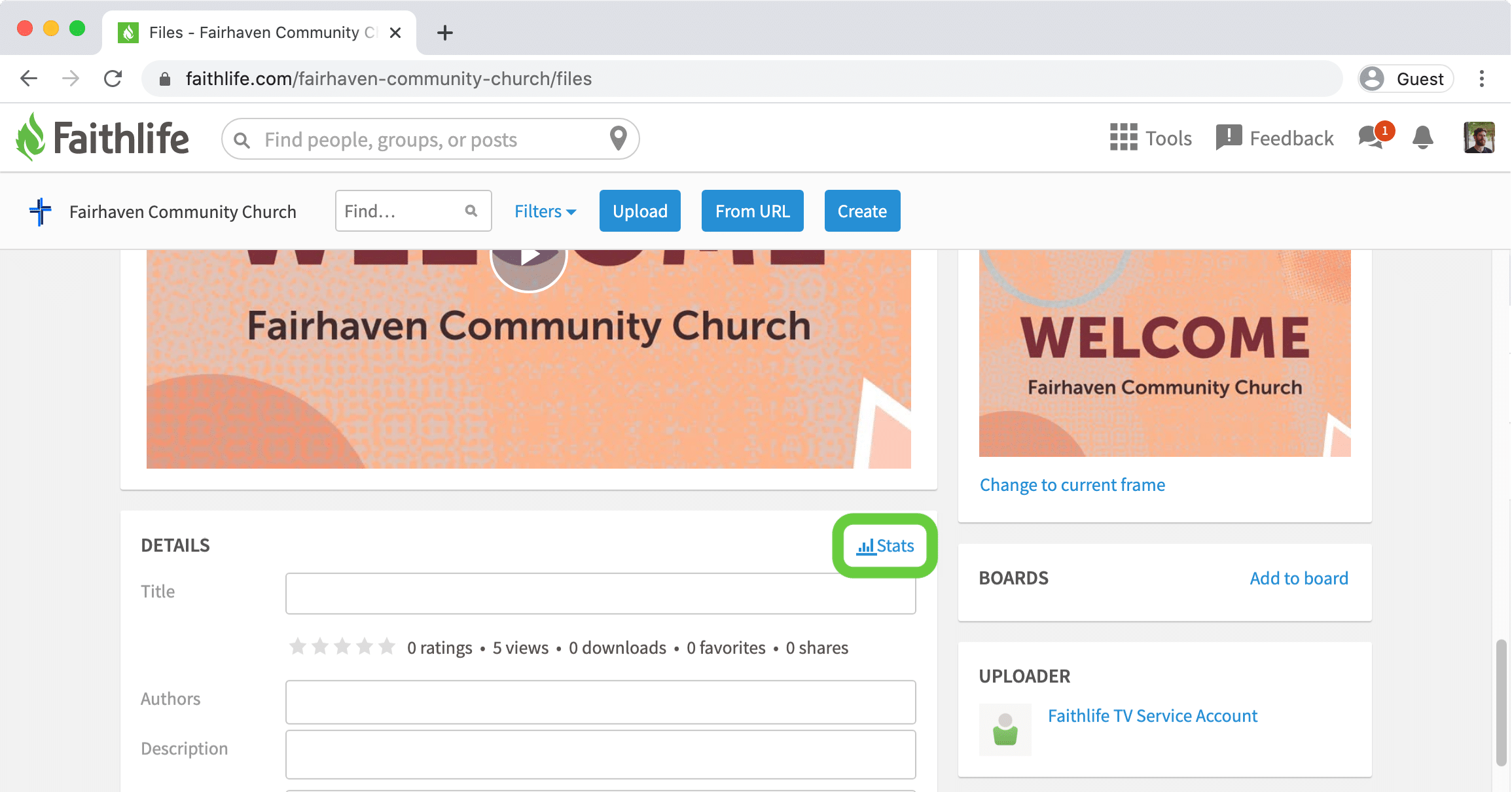 Live stream stats display for unique viewers and average viewing time.