Each church group on Faithlife.com includes access to the free Faithlife app. Any admin of your church group can customize the church tab from the Admin panel of your Faithlife group to fit your needs and match your church's branding.
Note: Learn more about how the Faithlife app helps connect your church.
1. Go to the Mobile App Settings.
Login to Faithlife.com and select your church group in the left-hand sidebar. Once in the group, select Mobile App in the Admin navigation panel.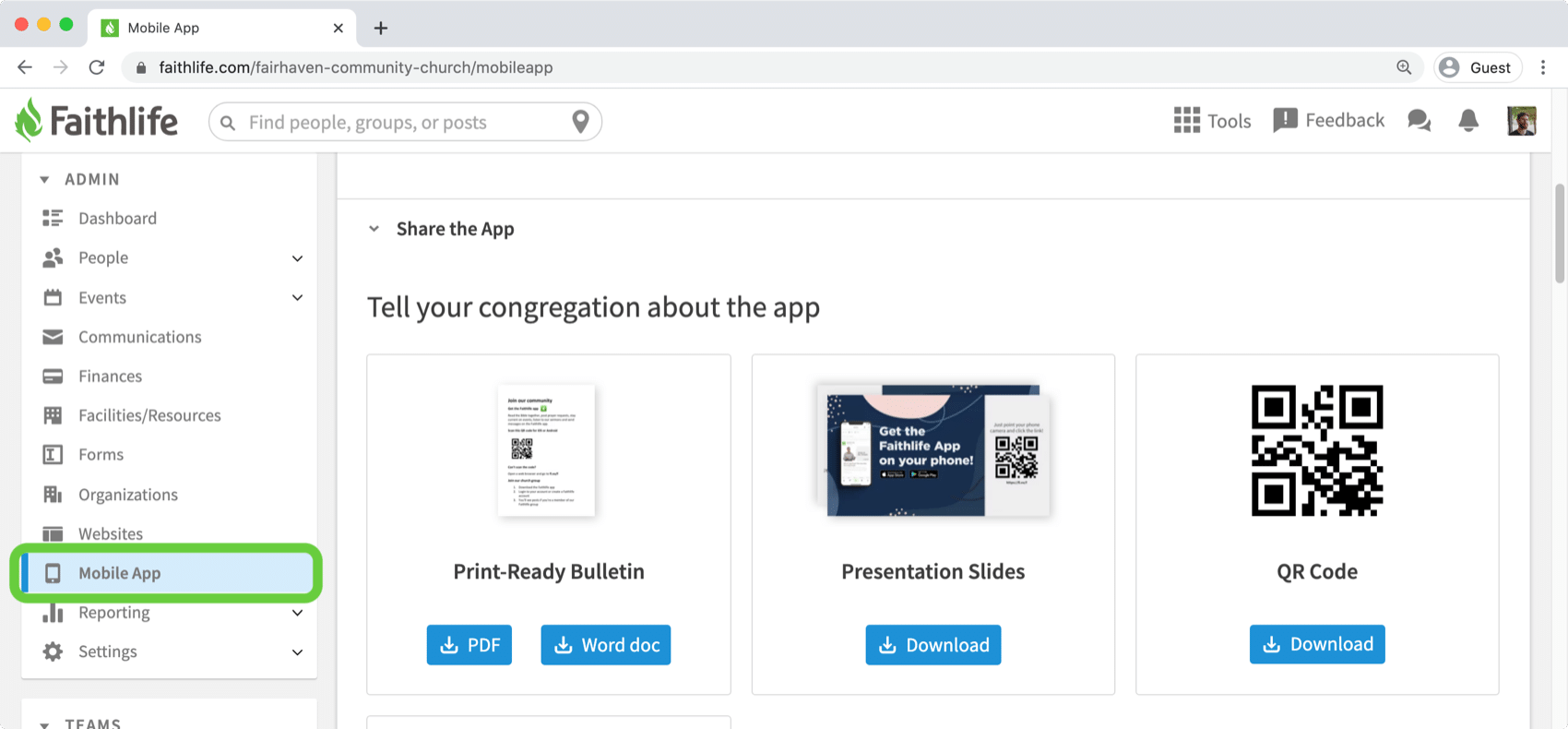 Note: Only admins of your church group can view the Admin navigation panel.
2. Share the App.
With the Faithlife Mobile App, you can access your church group from anywhere (cellular data or a WiFi connection is required). You can use the mobile app to send messages, share photos, create and promote events, watch sermons, and more.
To help you spread the news, we've included print-ready bulletin inserts, presentation slides, a QR code, videos, and more. Download any resource to customize it and share it with your church.
3. Customize the App.
The Faithlife app connects your people to your church community in several ways. You can customize the left-most tab for everyone in your group. Choose between one of two settings: display your church website or display custom content.
Display Your Church Website
By default, the left-most tab displays your church website.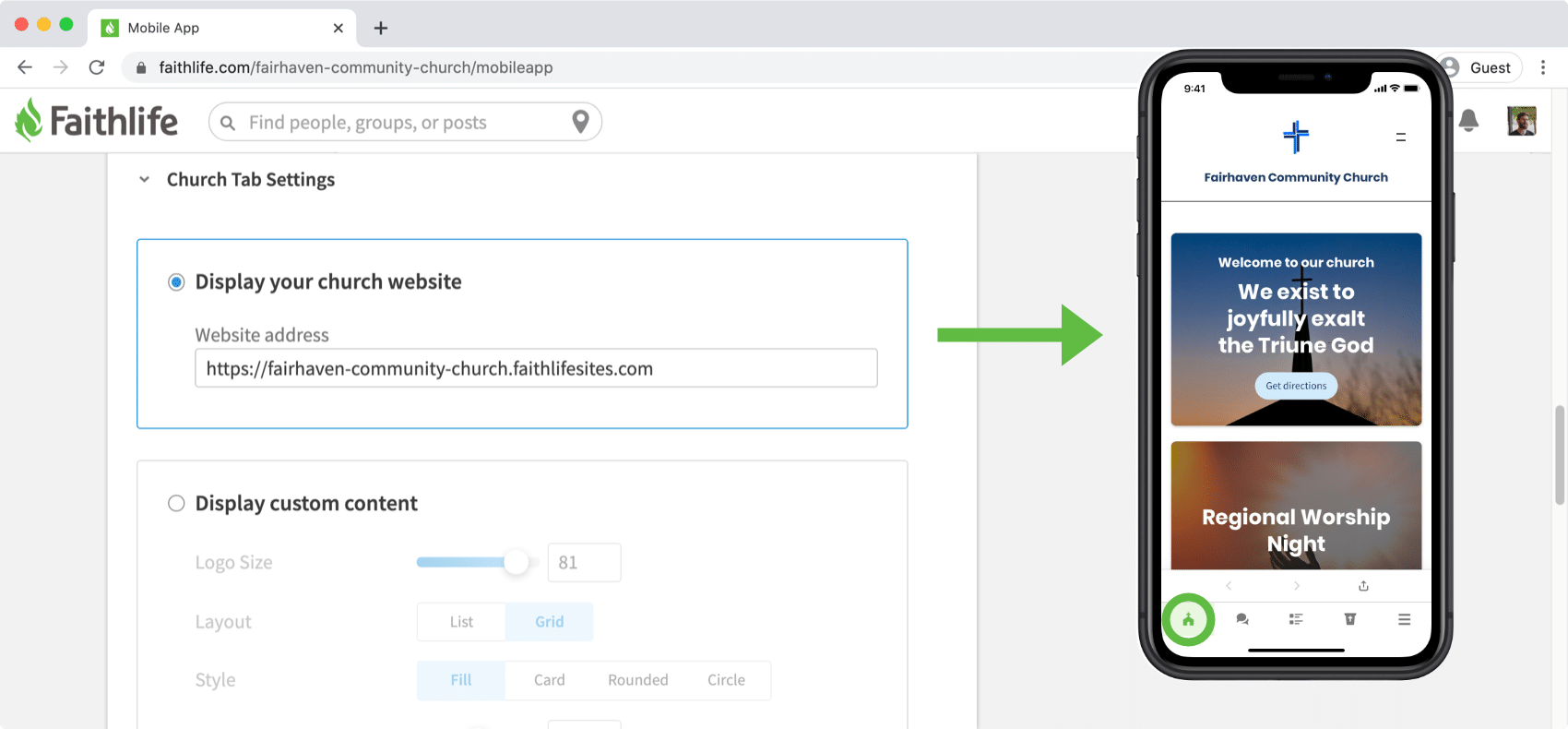 Display Custom Content
Alternatively, select Display custom content to personalize the church tab for your people.
Customize the styling.
Make adjustments to the logo, layout, style, and other aspects to fit your needs.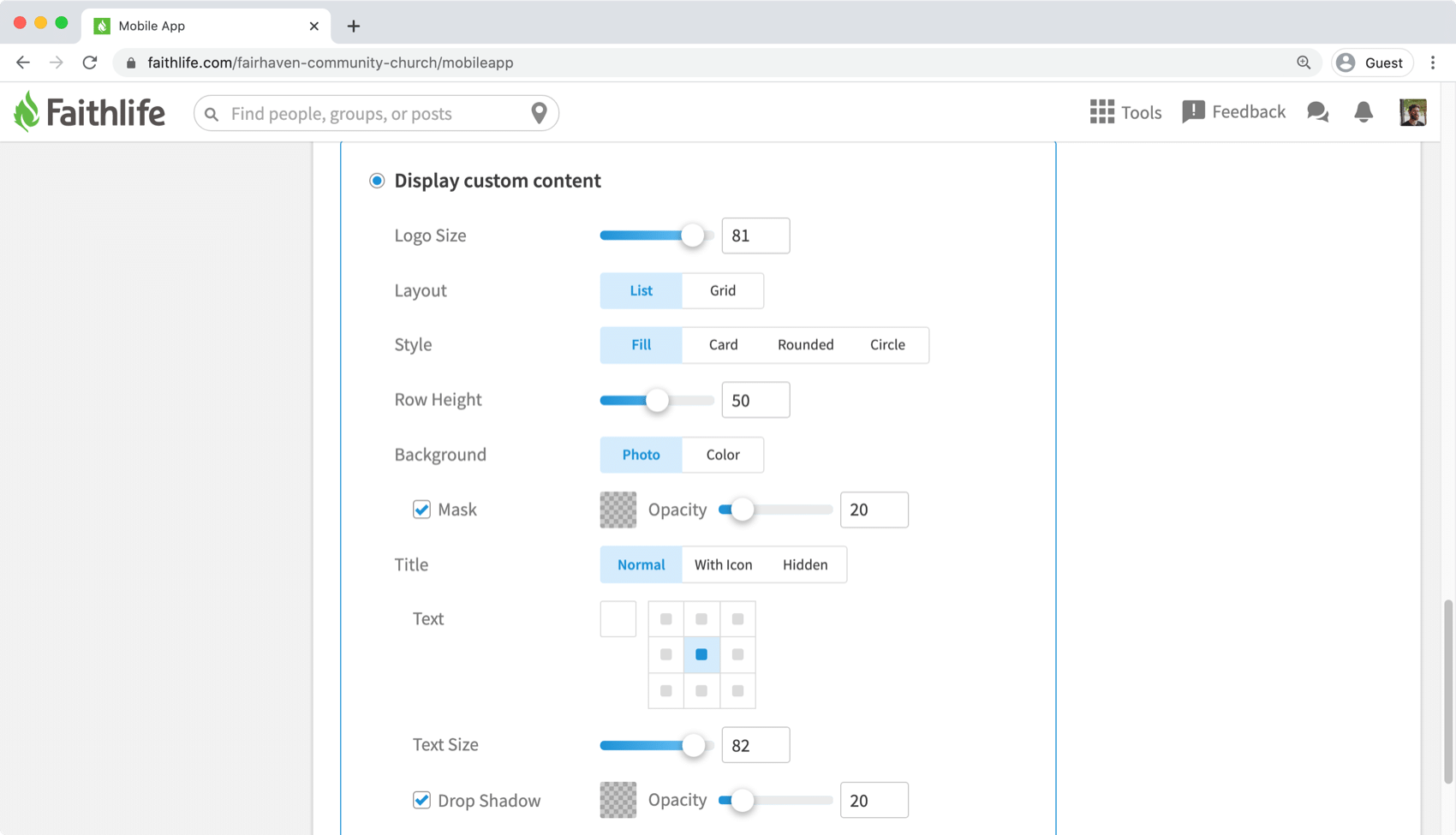 Add sections.
Click Add section and select a section type via the dropdown menu.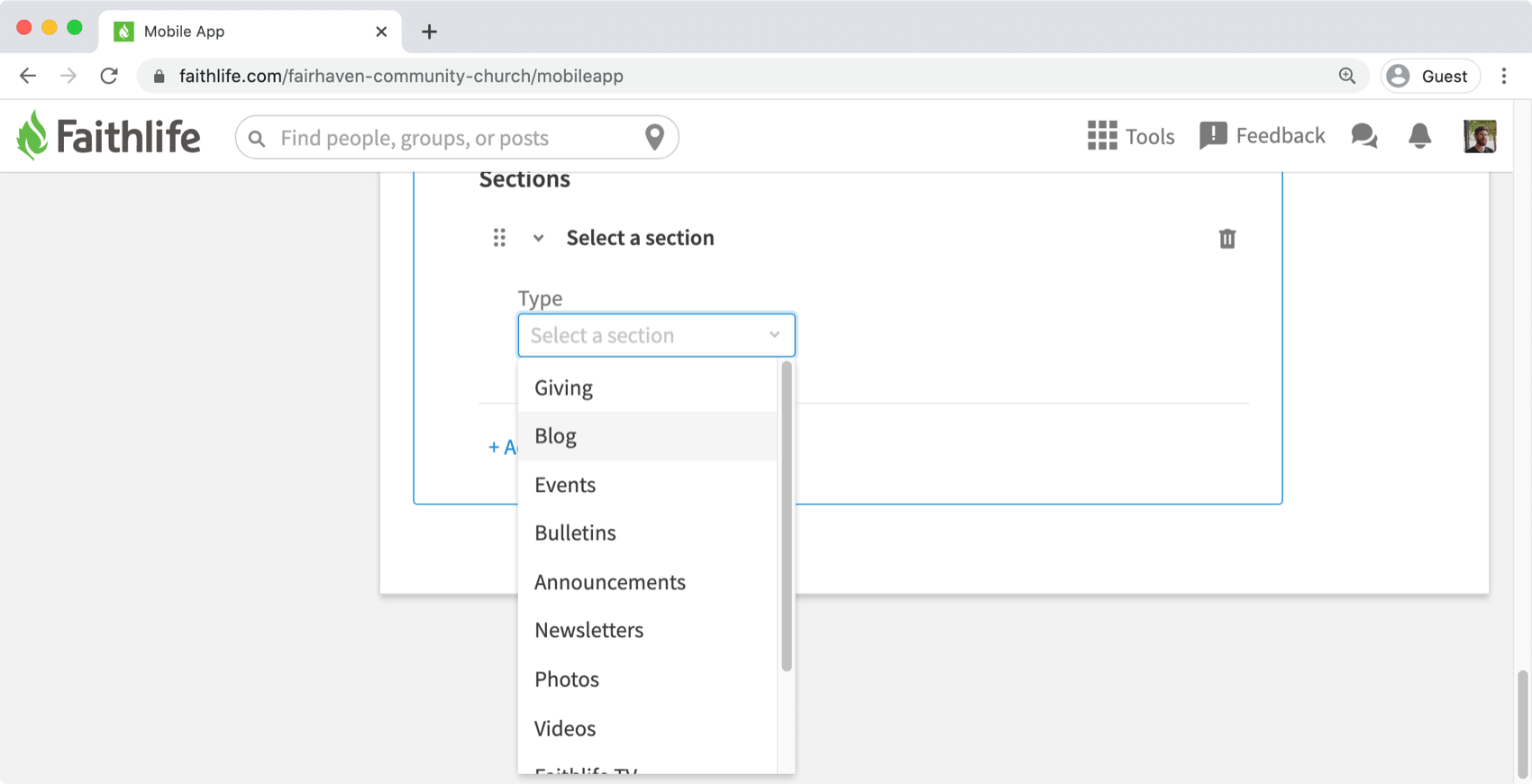 Depending on your styling settings, sections will include default photos. To change the default photo, click the camera icon

to provide your own image. You can upload your own photo or choose a church-specific stock from Faithlife.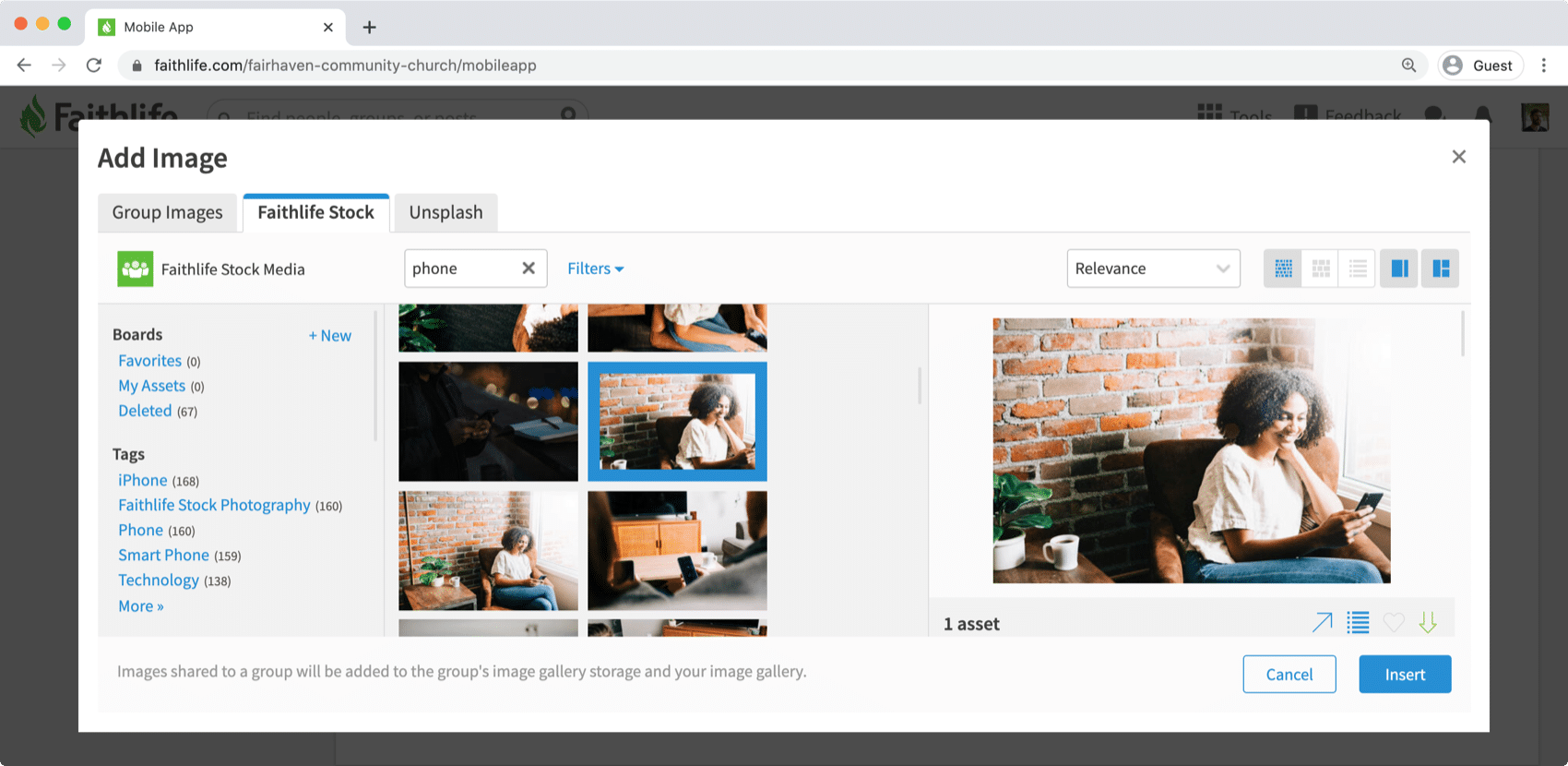 Open your Faithlife app and refresh the church tab to view your results. Anyone in your church group will see this same customized church tab.