How to Merge Duplicate Givers in Faithlife Giving
Depending on how gifts are entered, it's possible that a single giver may show duplicate records (e.g., if the giver gives from two different Faithlife accounts). Any admin or moderator of your parent church group can merge existing person records, which will also merge the associated gifts.
Note: Only admins or moderators of your parent church group can merge records, as each team and group has its own permission structure. This means admins of your parent church group cannot see giving information unless they are also members of the Finance Team and members of the Finance Team cannot see person records in the parent church group unless they also hold an admin or moderator role in the church group.
1. Open the Church Group People records.
Go to your parent church group (not your Finance Team) on Faithlife.com and login.
Scroll down to the left-hand Admin panel and click People.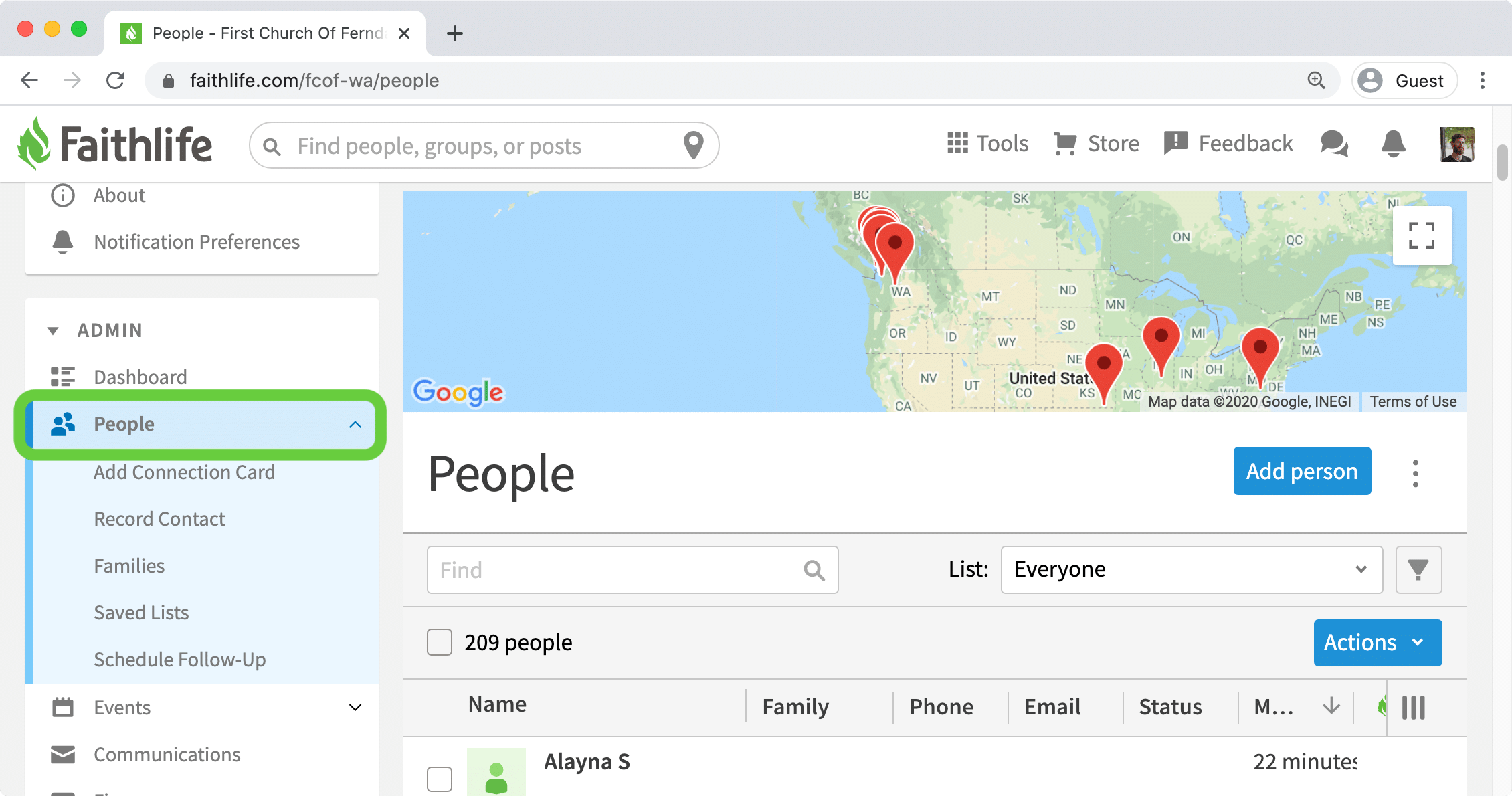 2. Locate the duplicate records.
Use the search field, filter, or sort to find the duplicate records.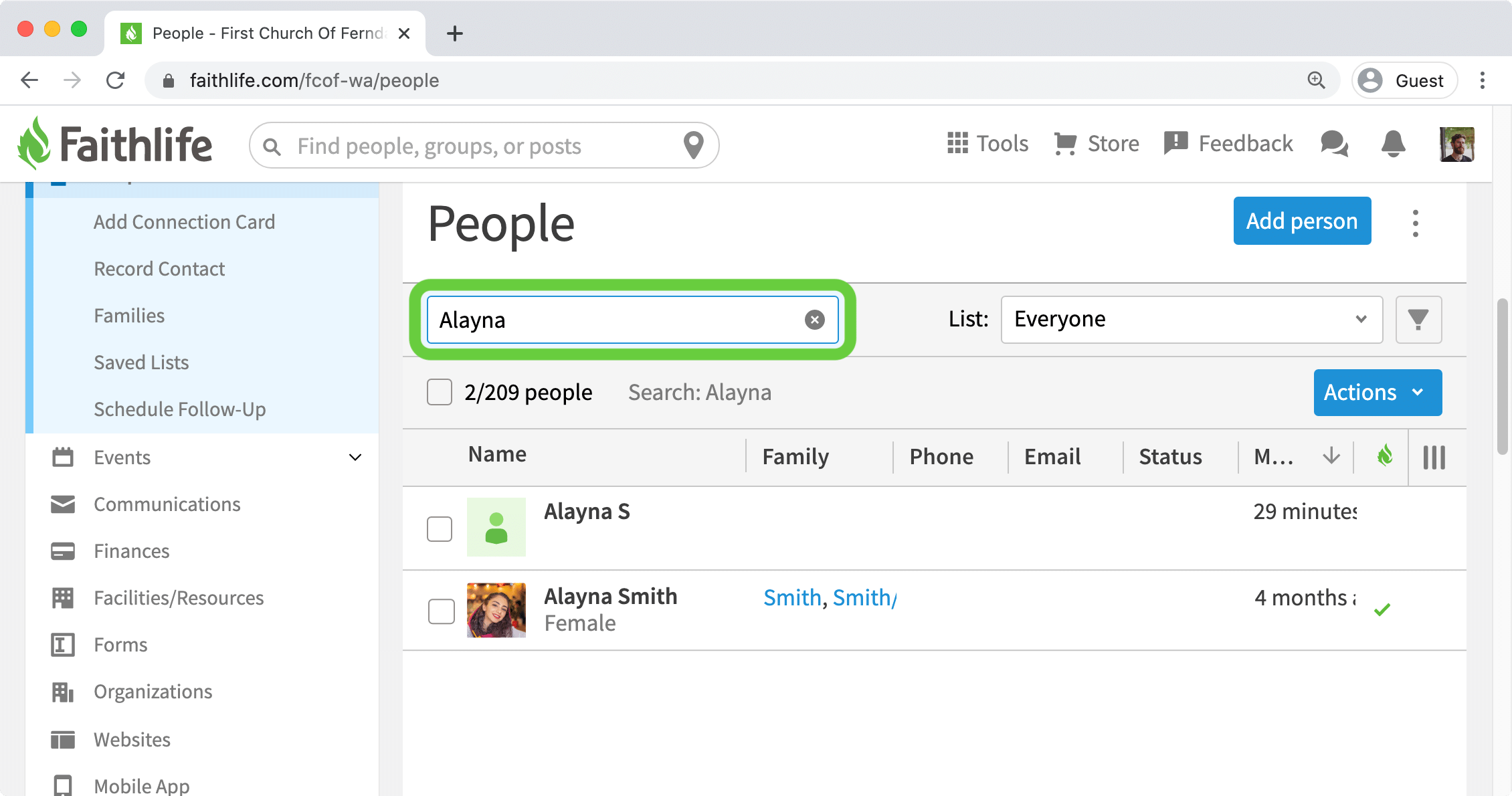 Note: In many cases, Faithlife notifies you of the potential duplicate record(s) when you first open the People section.
3. Merge the duplicate records.
Select the duplicate records, click the Actions menu and choose Merge two records.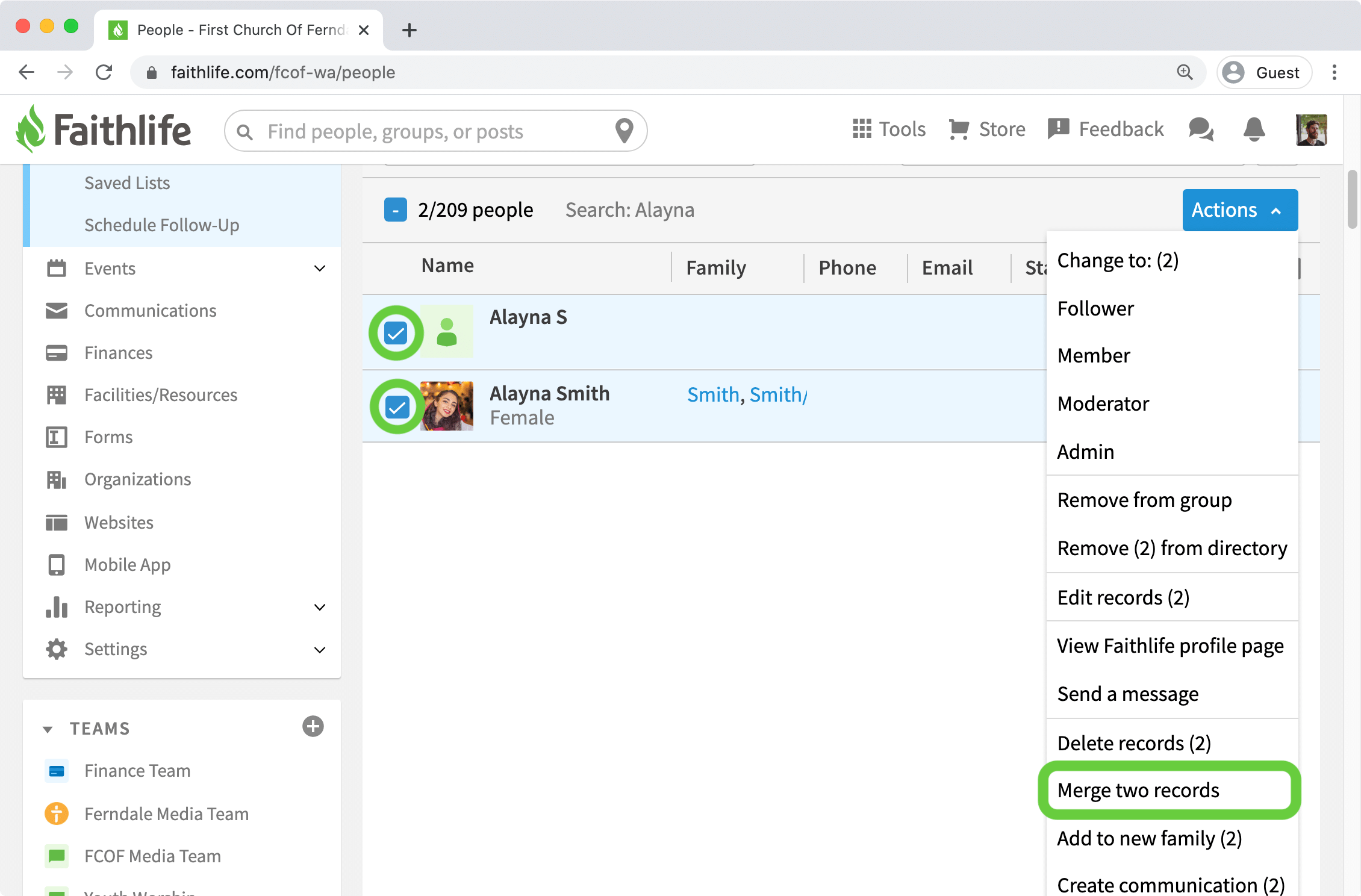 Note: You can merge only two records at a time. If you have more than two duplicate records, merge two first and then subsequent duplicate records.
Faithlife displays all information from both records. If the two records contain different information, such as birthdate or marital status, select the information you want to retain by clicking the corresponding radio button.
Delete obsolete or incorrect information, such as a phone number or address, by clicking the Trash icon

.
Note: We strongly suggest ensuring the new merged record contains every email address available for your giver. When the giver donates in the future, they can use any email address you have on file to properly link gifts to their giving history.
Click Merge to combine the records. Faithlife completes the action, displays All changes saved! and returns you to your People records.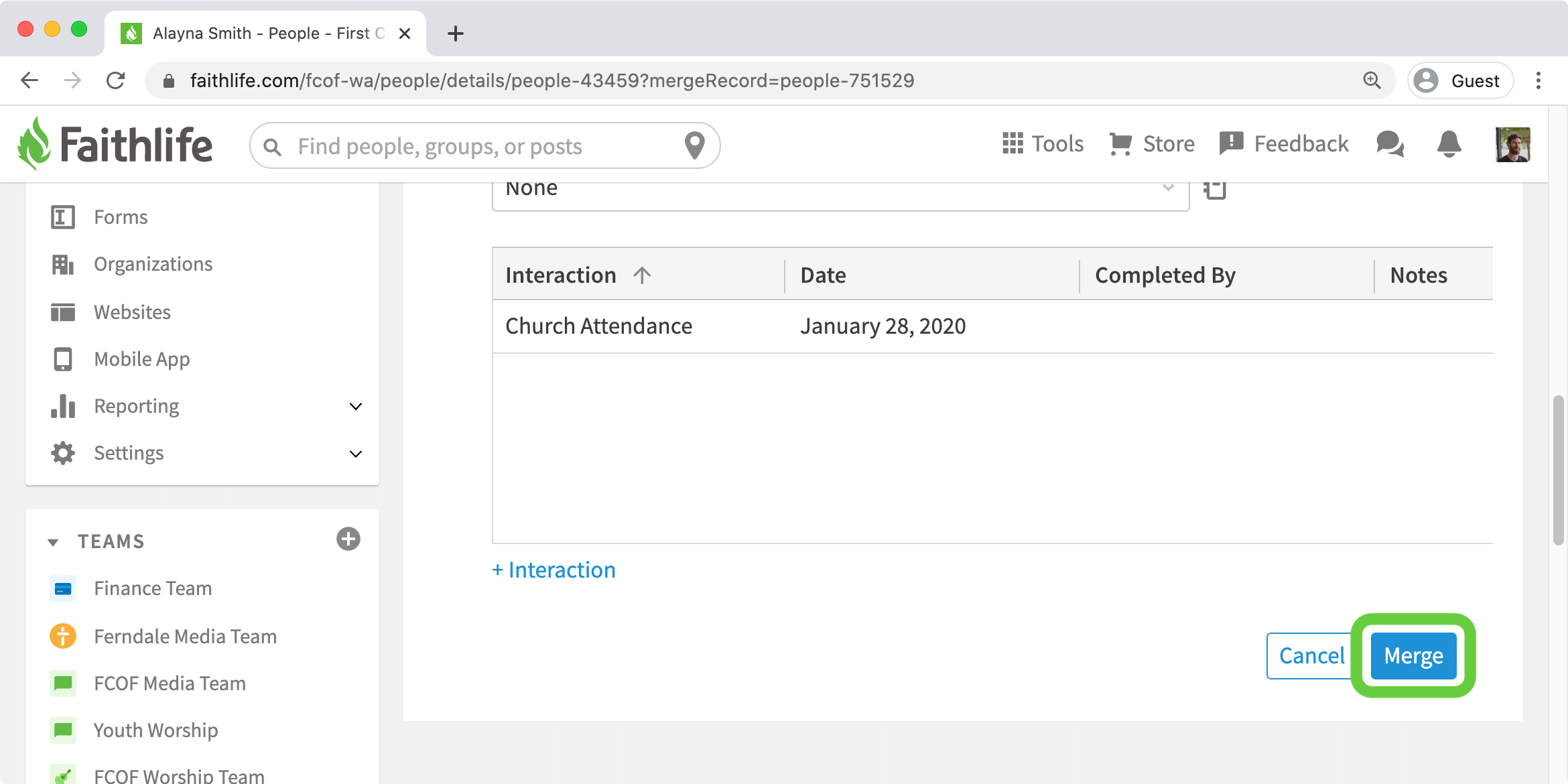 Note: Get more detailed instruction on merging People records.