If you find you have multiple giver records for the same giver, you can merge the two giver records from the People section of your parent church group.
Important: In order to merge the records, you'll need to be an Admin in your church group. Alternatively, you can ask an Admin in your church group to merge the records and the changes will be reflected in your Finance Team.
You'll most likely discover duplicate givers from the Givers tab in your Finance Team. If you sort by Name (click the header row Name) your givers will be listed alphabetically.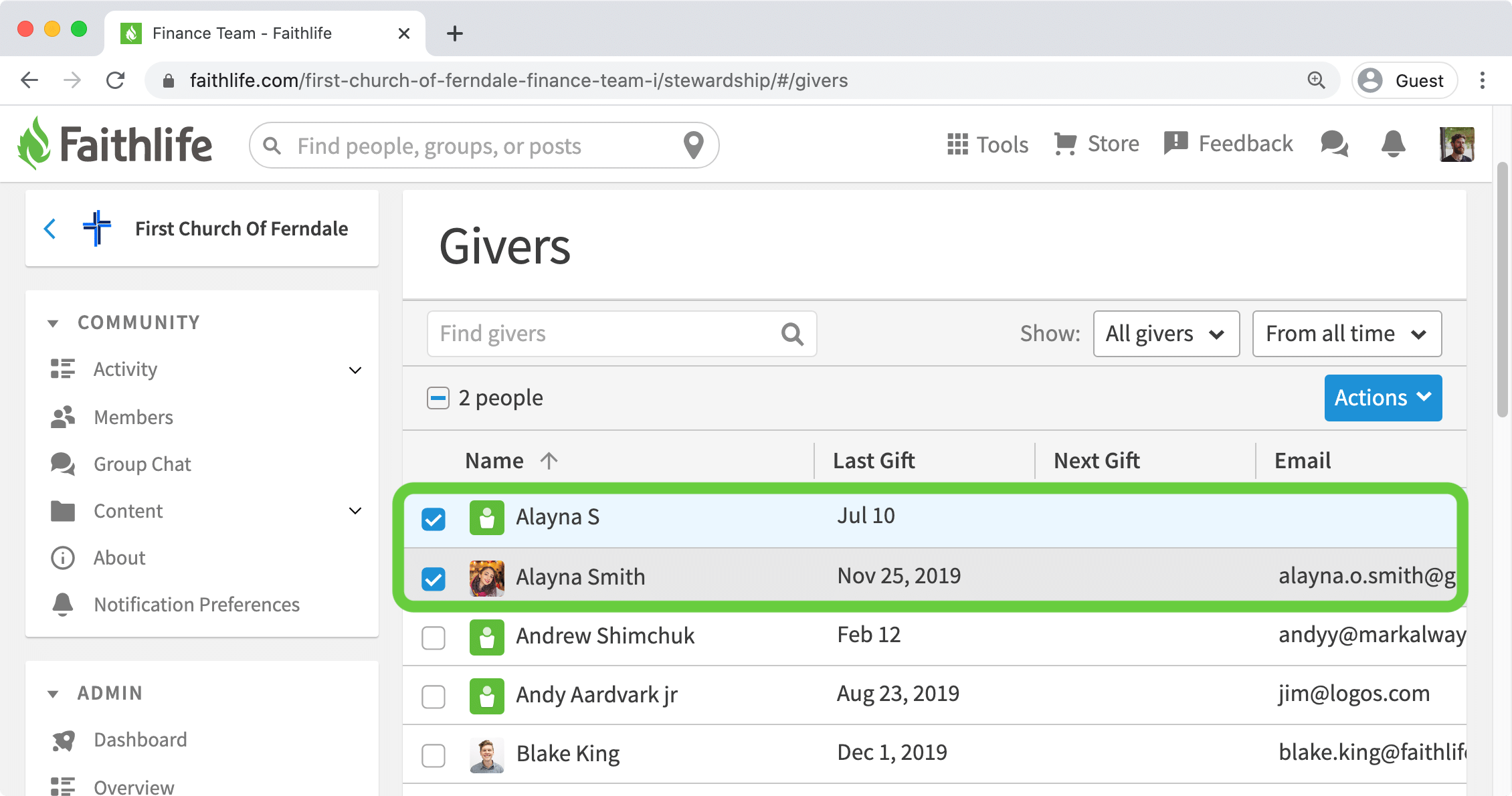 Note: Duplicate records often occur if someone gives to your church using two different email addresses. You can only merge two records at a time.
1. Open your People records.
With the giver records identified, navigate to your Church Group and click People in your Admin navigation panel. You must be an Admin in your Church Group to access People records.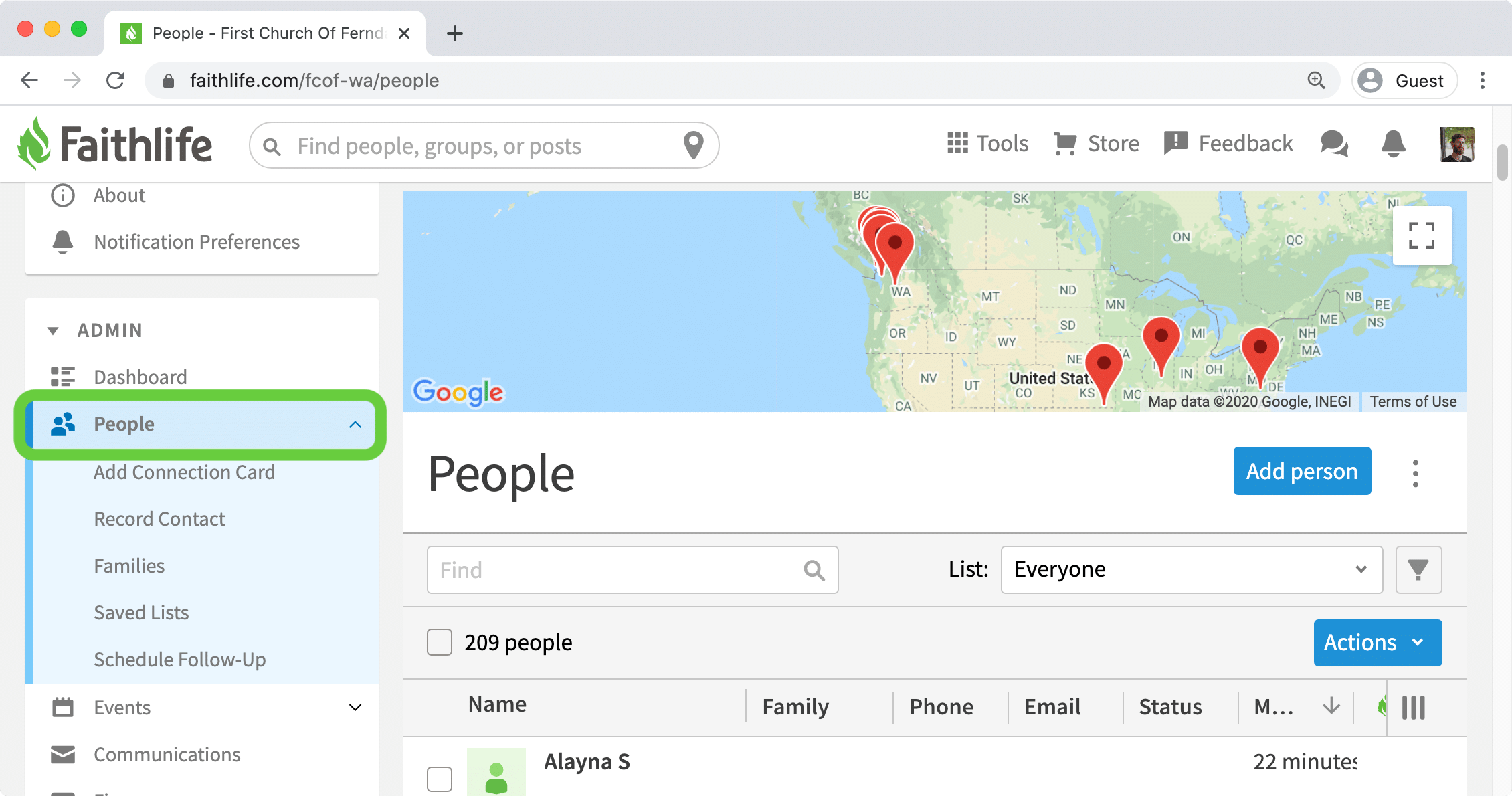 2. Locate the duplicate records.
Filter, search, or sort to find the duplicate records.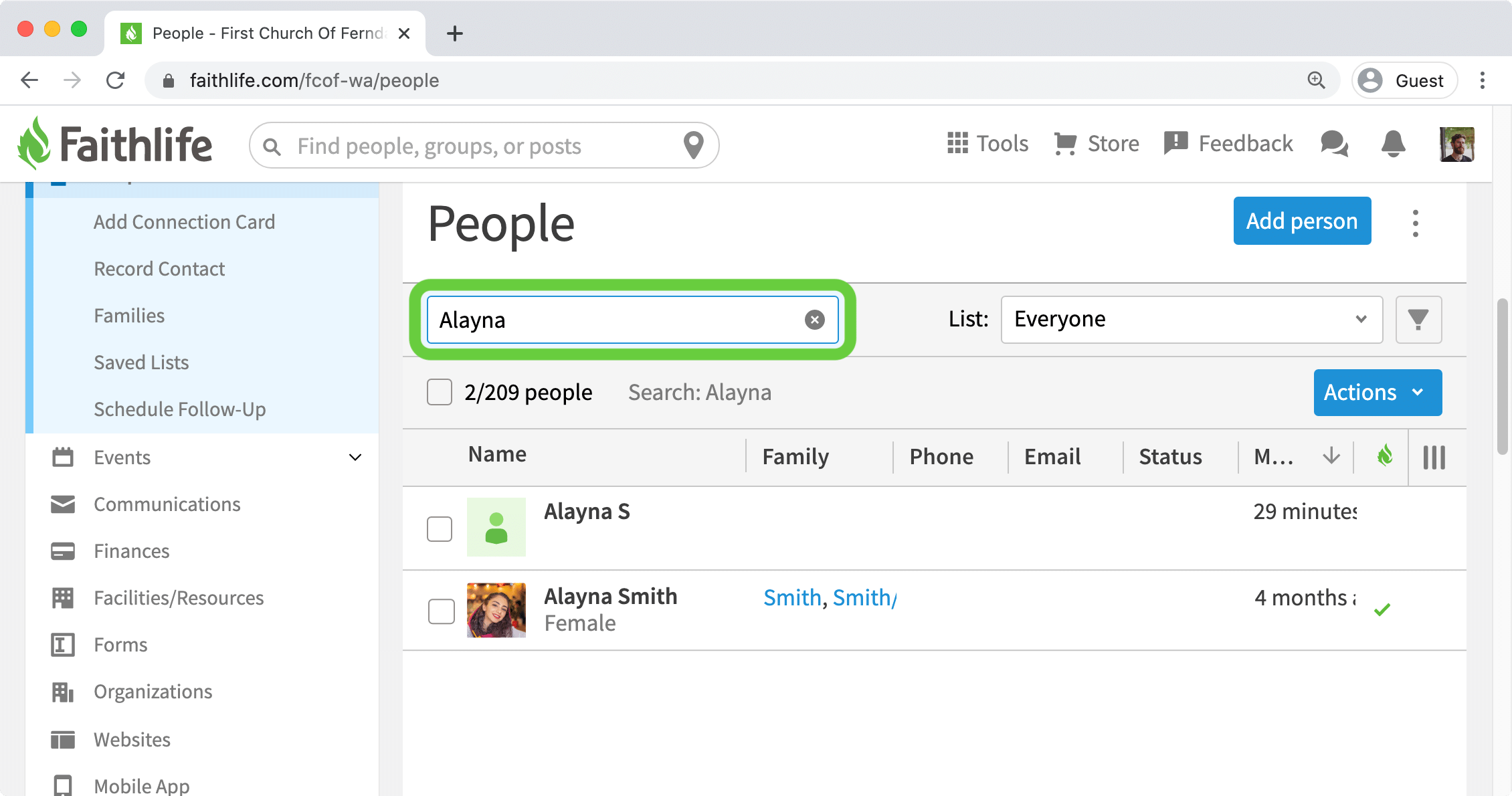 3. Merge the duplicate records.
Check the rows containing the duplicate records, expand the Actions menu, and choose Merge two records.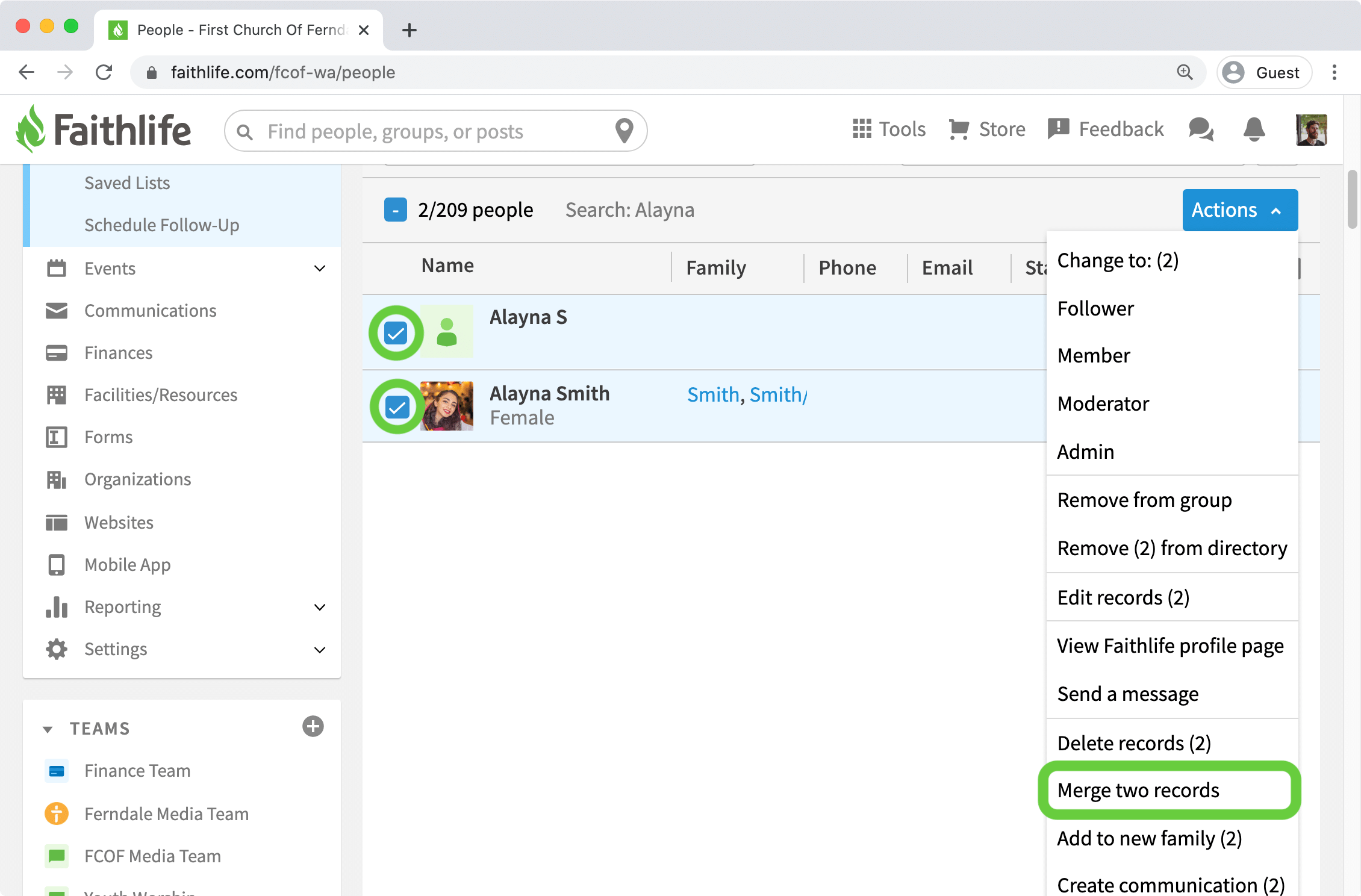 Select which information to keep when viewing the merged records. We suggest ensuring the new merged record contains every email address available for your giver. When the giver donates in the future, they can use any email address you have on file to properly link their gifts to their giving history.
When you've selected which information to carry over to the new merged record, click Merge.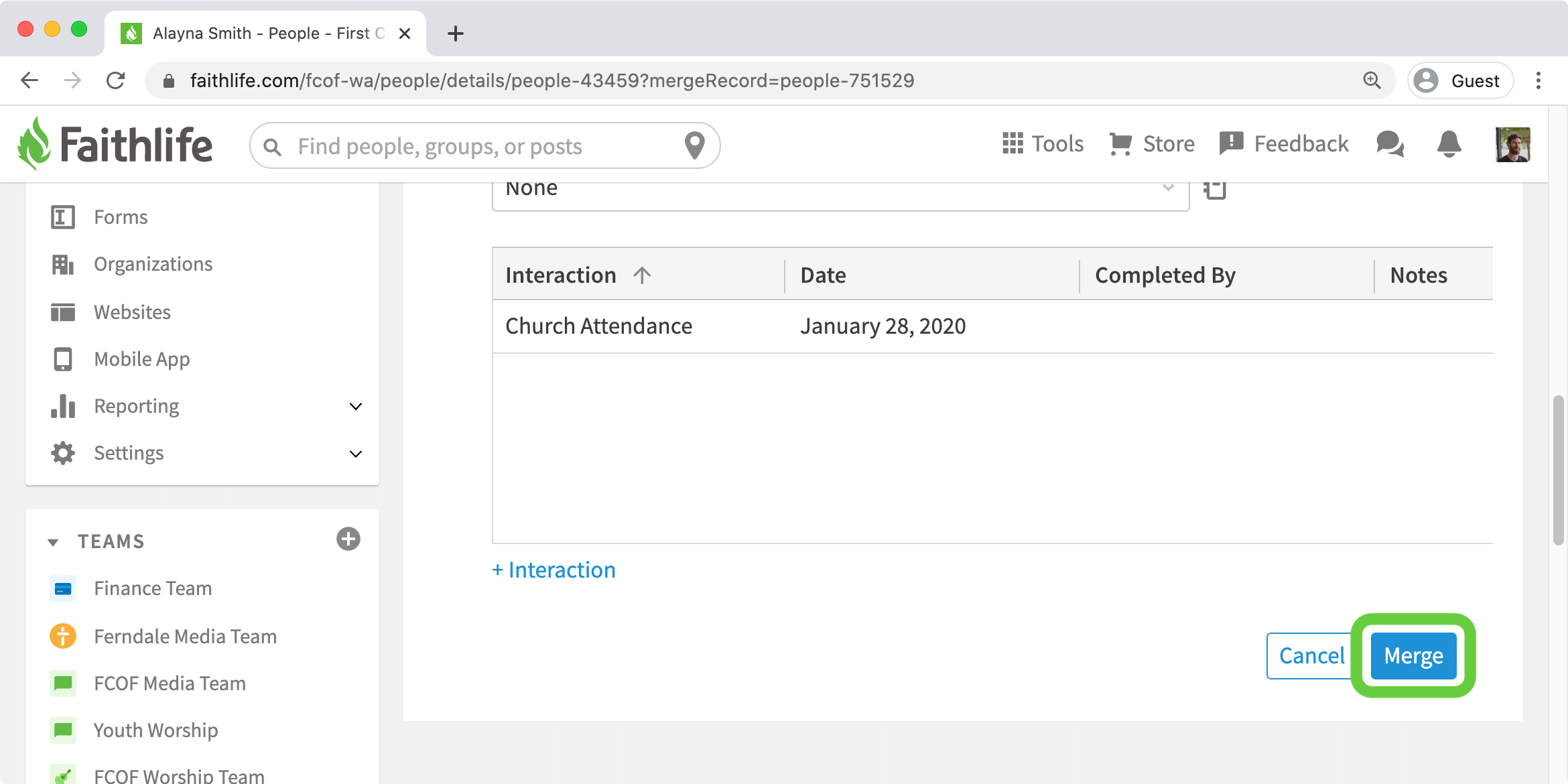 Note: Learn more about merging duplicate records.