Admins of your church group can create and manage forms from your church group's Admin panel. Responses stay with your Faithlife group so you can keep all your church information together in a unified place.
Forms are easy to create and customize. Drag and drop fields to fit your needs and customize each question to gather exactly what you need. When you create your digital form, Faithlife auto-generates a hard-copy form for you, which you can print with a click.
Skip ahead to:
Create a Form
Admins of your church group can create and manage forms from your church group's Admin panel.
1. Navigate to Forms
Go to Faithlife.com and select your church group in the left-hand sidebar. When viewing your group, scroll down to the Admin panel on the left and click Forms.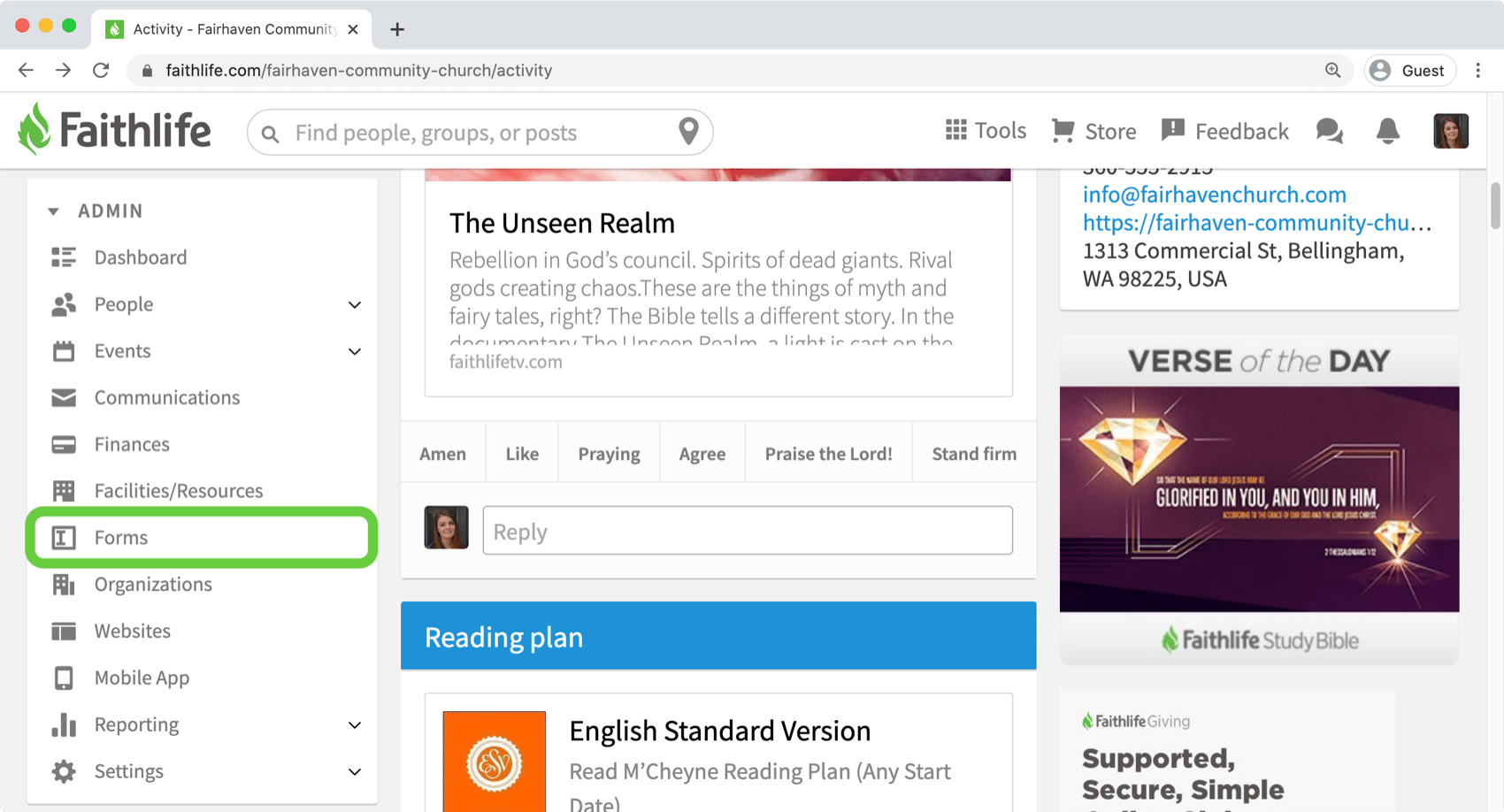 2. Add or copy a form.
You can create new forms in one of two ways.
Click Add form at the top of the page to create a form from scratch.
Click Copy selected to modify an existing community form to add it to your forms.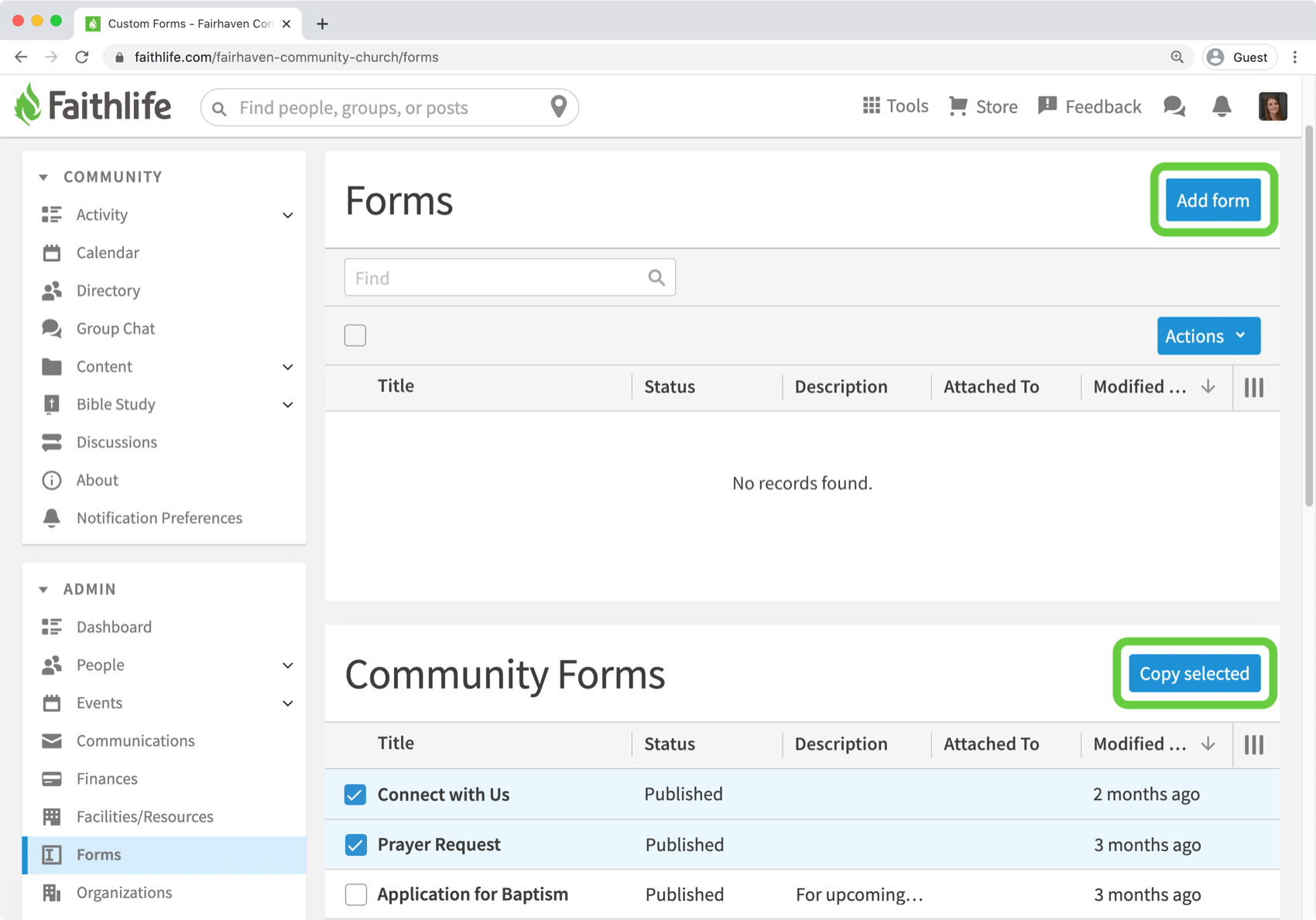 If you're not sure where to start, copying a form from below is a great place to start. If you copy a form, it's added to your forms. Select a form title to customize it.
3. Customize your form.
When you create a form or edit an existing form, you're brought to the Form Builder. It allows you to customize any form to fit your needs and displays options in four sections.
Settings
In the top section, provide a title, set the form status to Published or Draft, and add a description. You can also share forms you create with the Faithlife community to allow other people in Faithlife to save a copy to use in their group.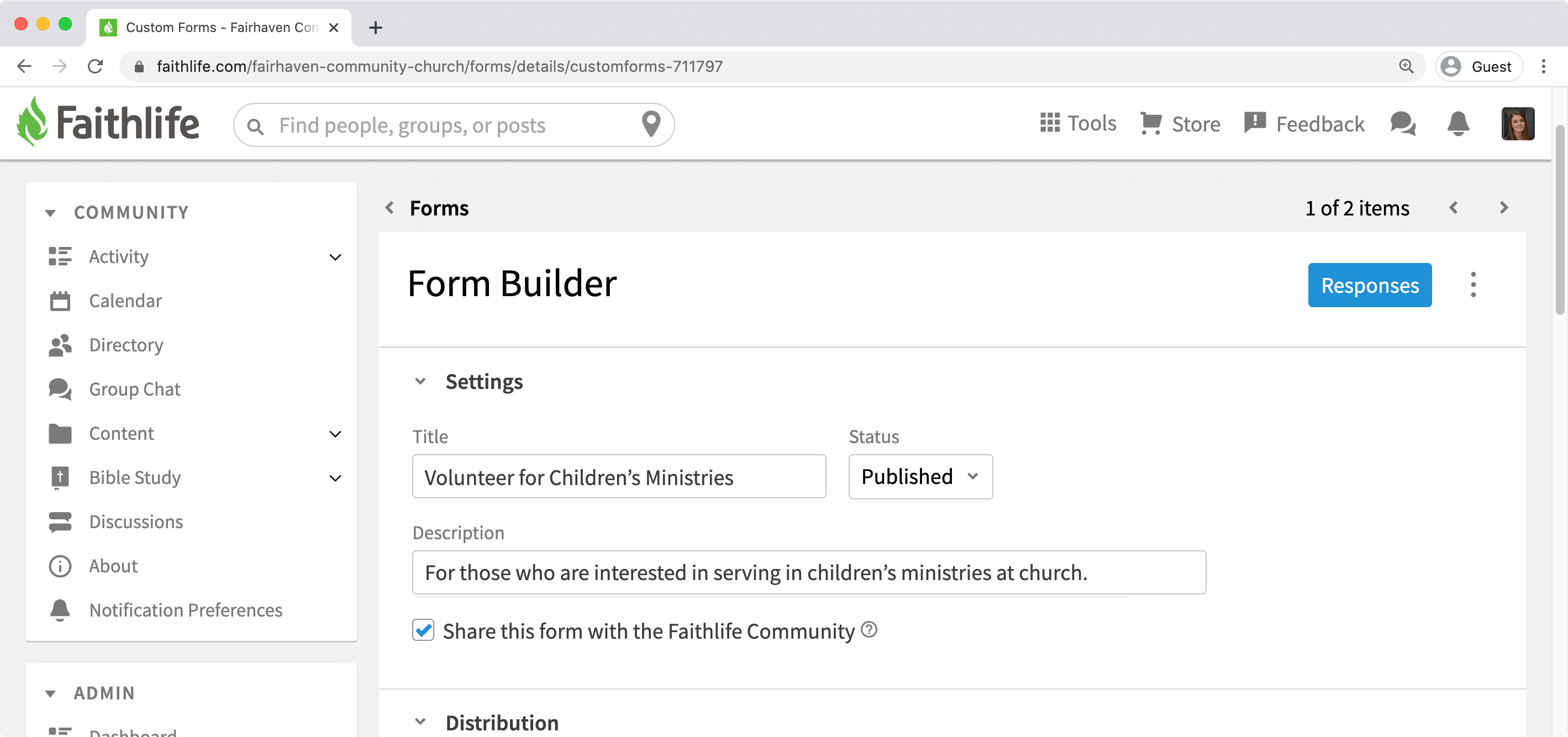 Distribution
When you create any form, Faithlife generates a unique share link. Copy the link to share it with anyone online (click

). If necessary, you can reset the link for your form by clicking Reset.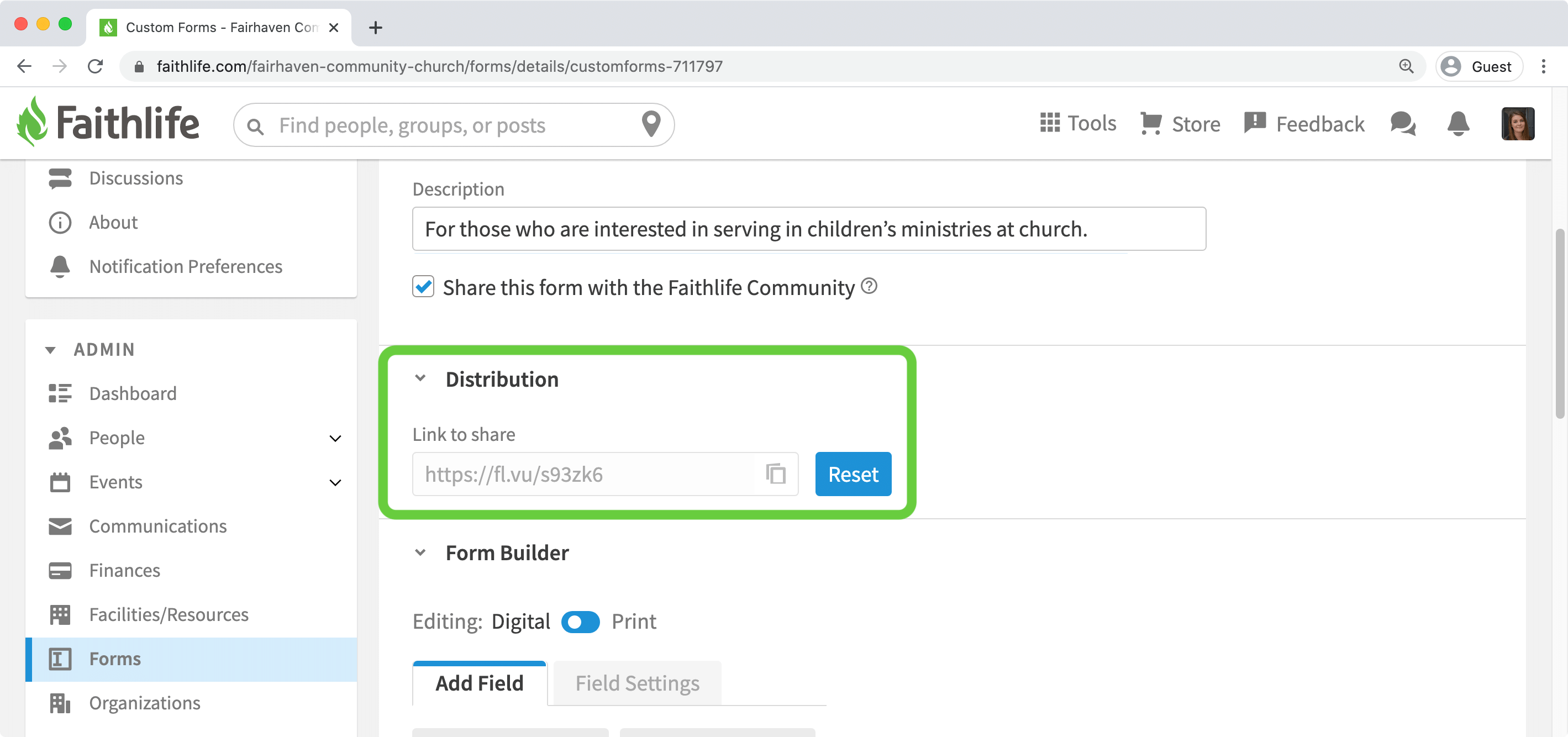 Note: Keep in mind, any current link to the form will no longer work if you reset the link.
Form Builder
As you build out your digital form, Faithlife automatically generates a printable version of the form for those who would prefer to fill out a paper version of your form.
To add a new section to your form, select it on the left. The section will add to your form preview on the right.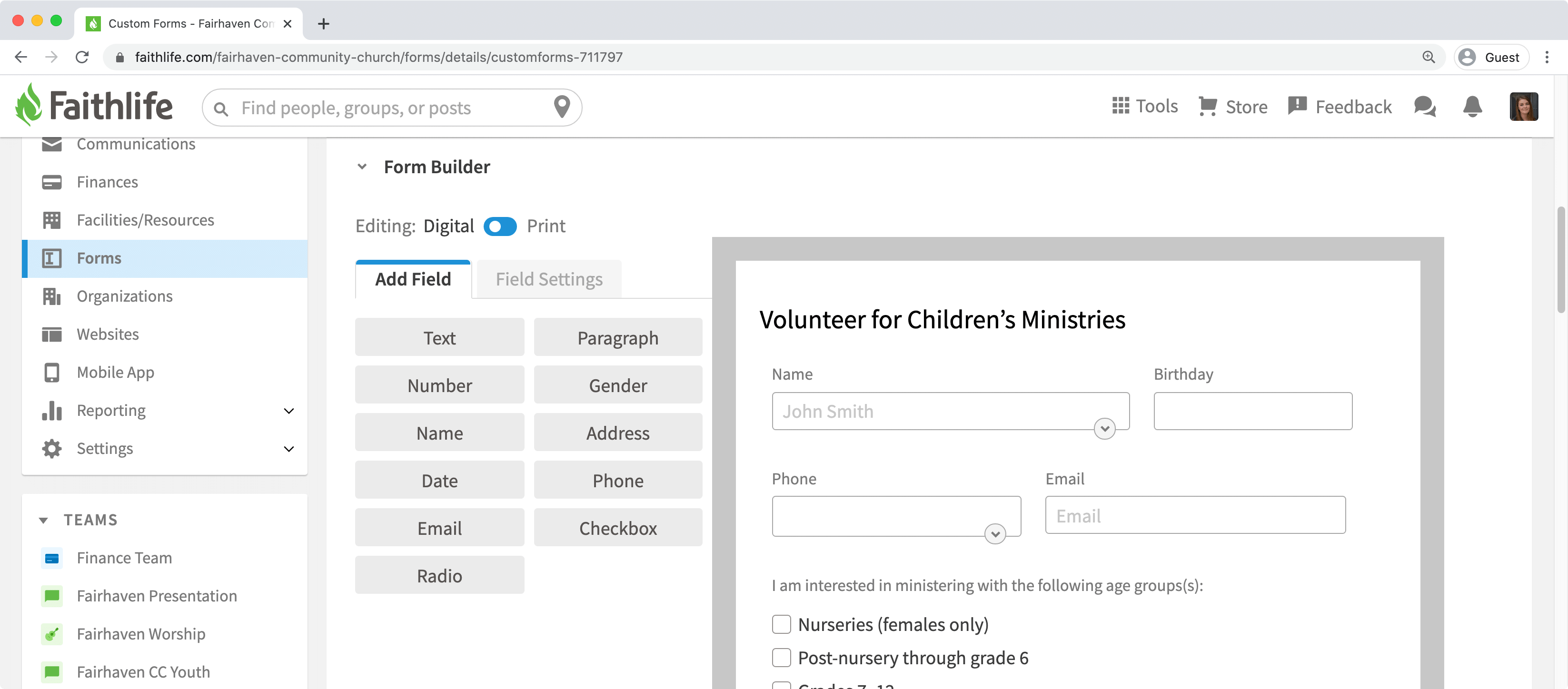 Note: Learn more about types of data you can gather in forms on Faithlife.
Select any form element to customize its Field Settings on the left. Options include placeholder text, requiring the field, showing the field on digital and/or print versions of your form, adjusting field width, and more.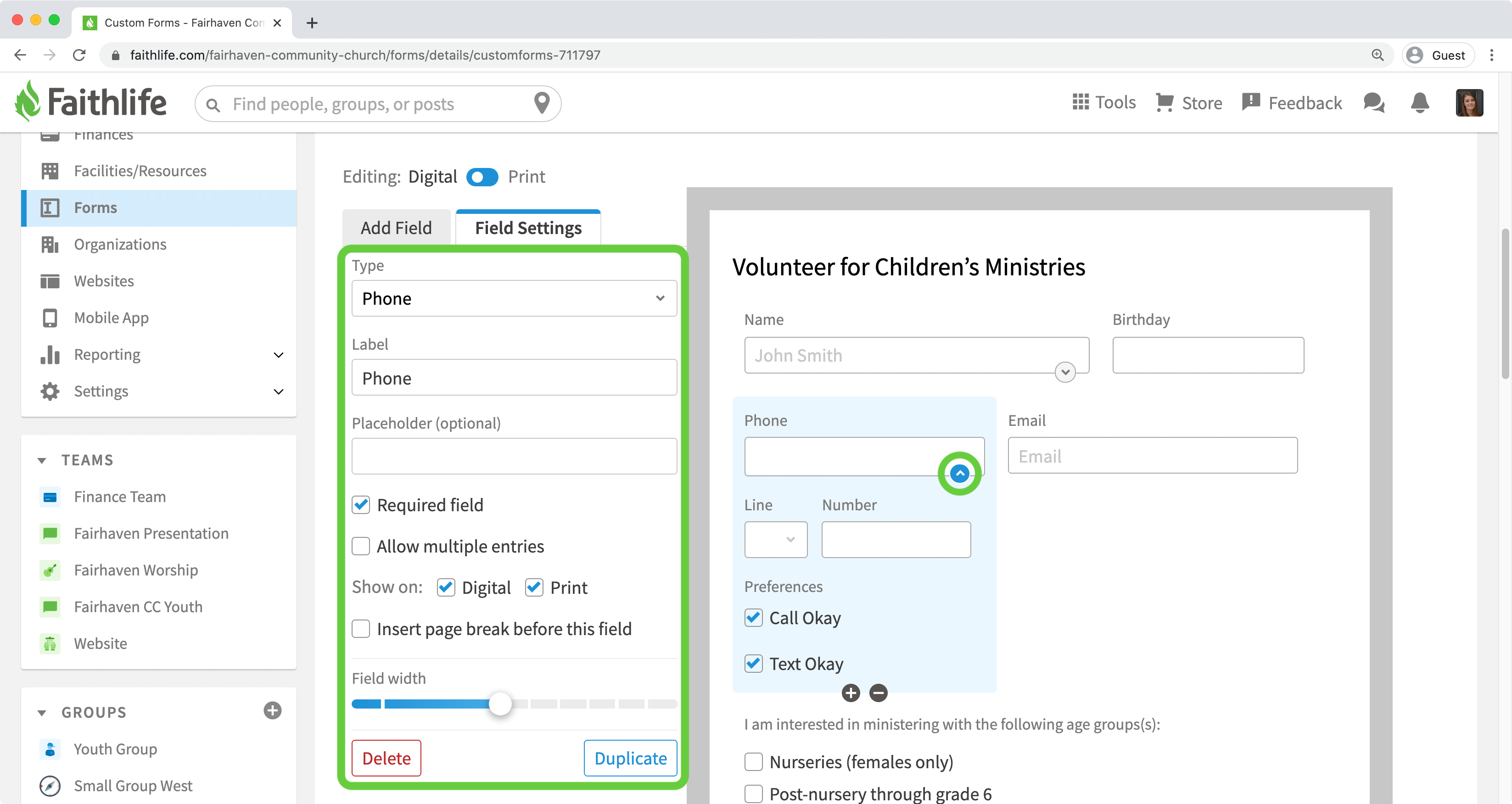 Note: Fields like Name and Phone contain additional options in expandable sections on the right(click the arrow

).
To rearrange the order or positioning of any field, click and drag the form on the right.
Activity
The final section shows any changes that have been made to the form since its creation.
Share a Form
You can share the link by printing it or distributing the link to the digital form. To print the form, expand the more options menu

and click Print.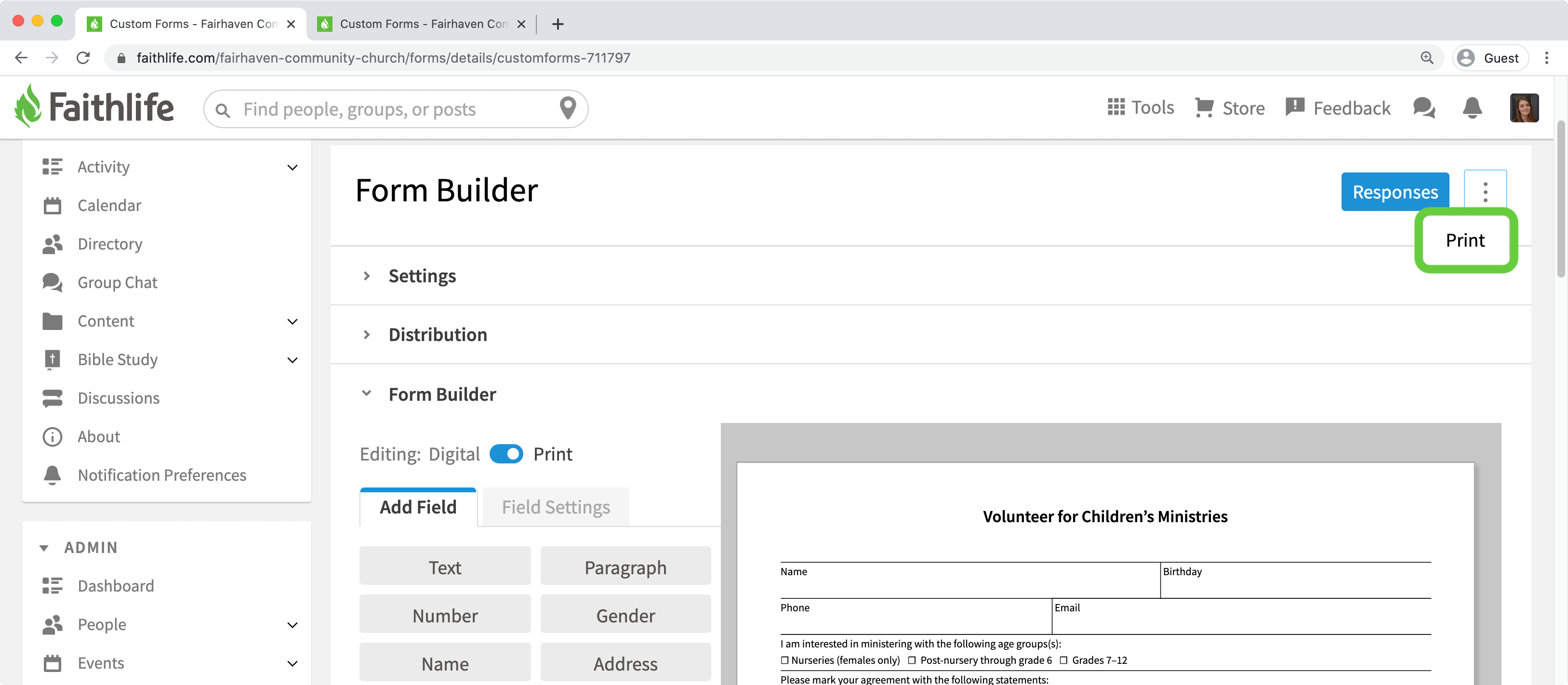 To share a link to your digital form, copy the link under Distribution (shown above) and share it on your website, in a newsletter, in your Faithlife church group sidebar, or anywhere else online. However you share the link, anyone can open the link to complete and submit the form.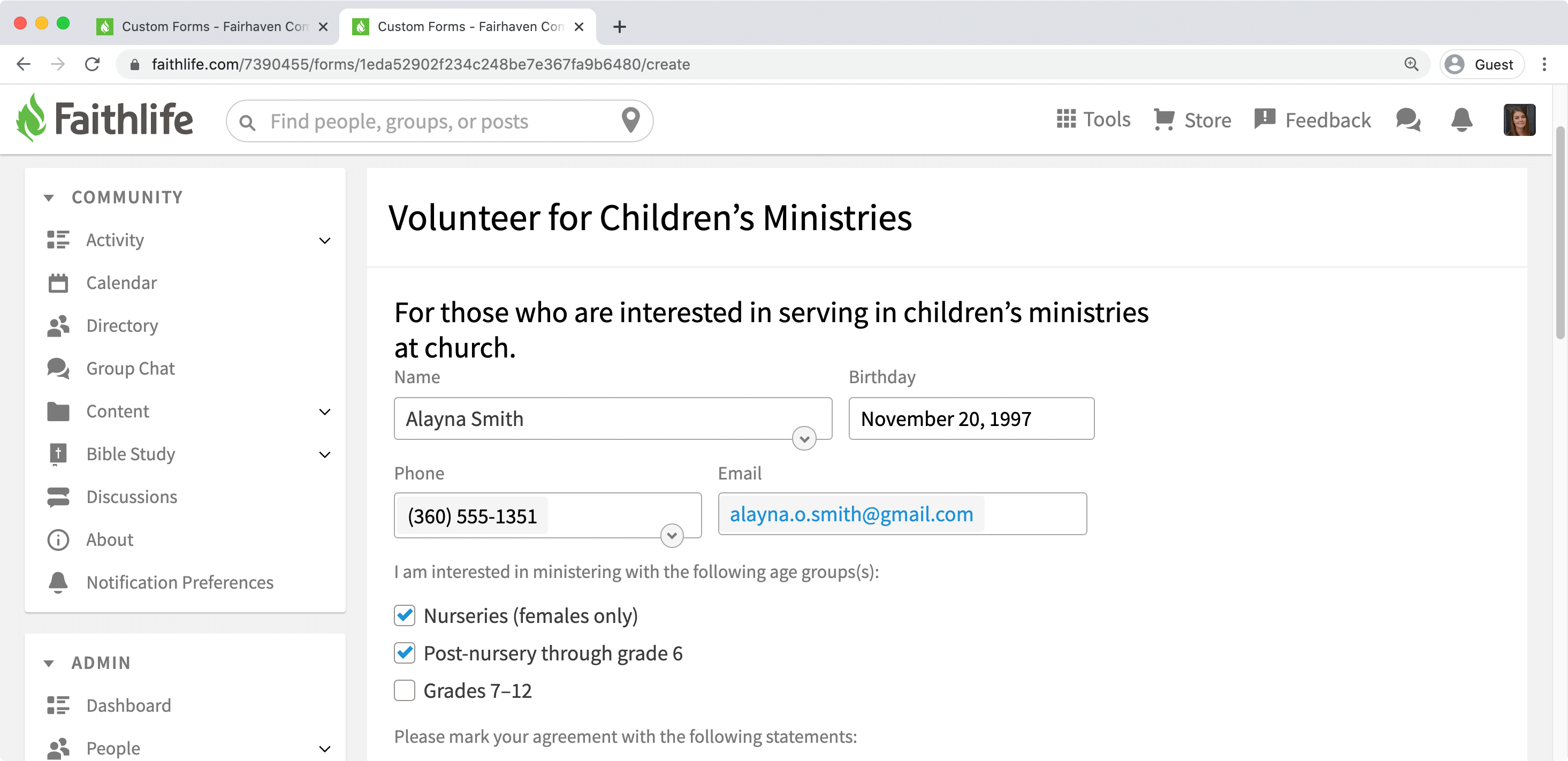 View Form Responses
As people respond, you can view responses by clicking the blue Responses button while viewing the form.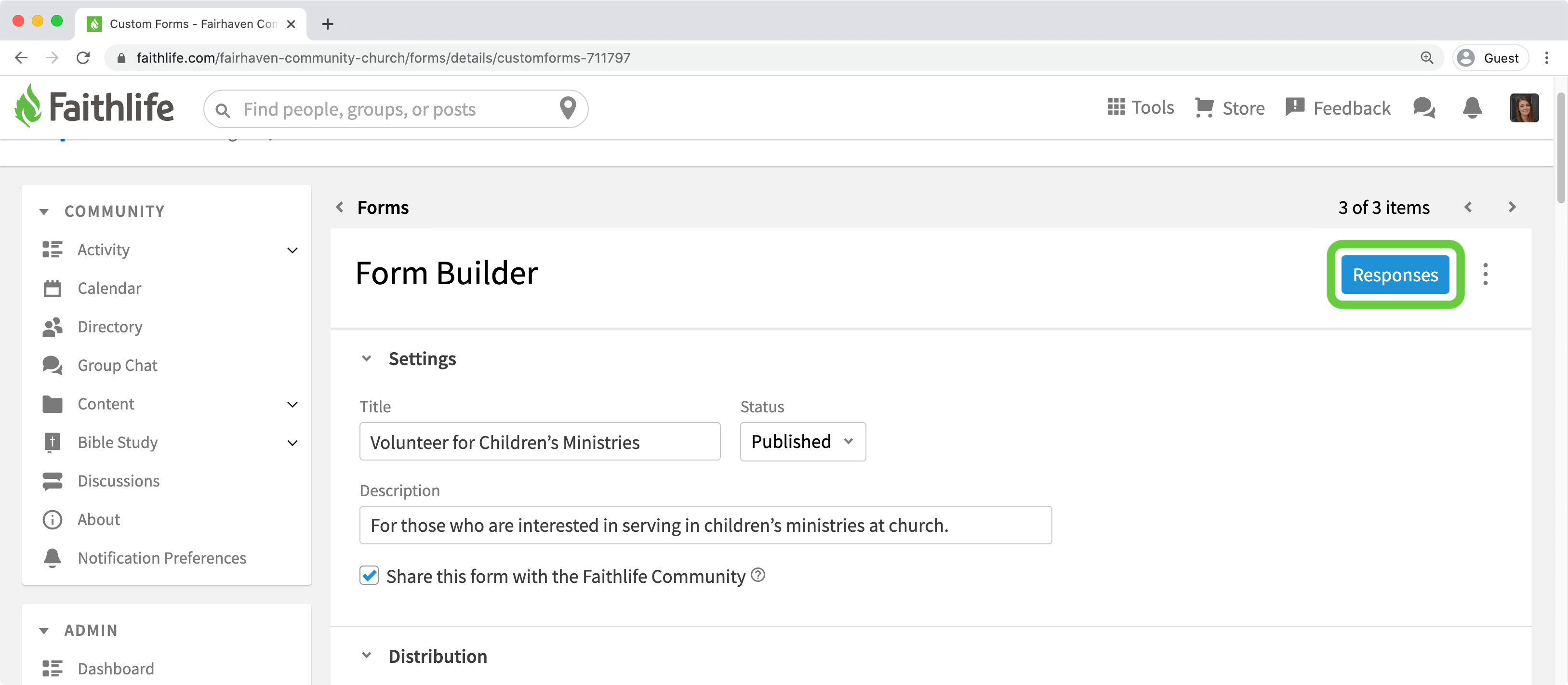 You can view the responses in three different ways: Summary, Grid, or Individual.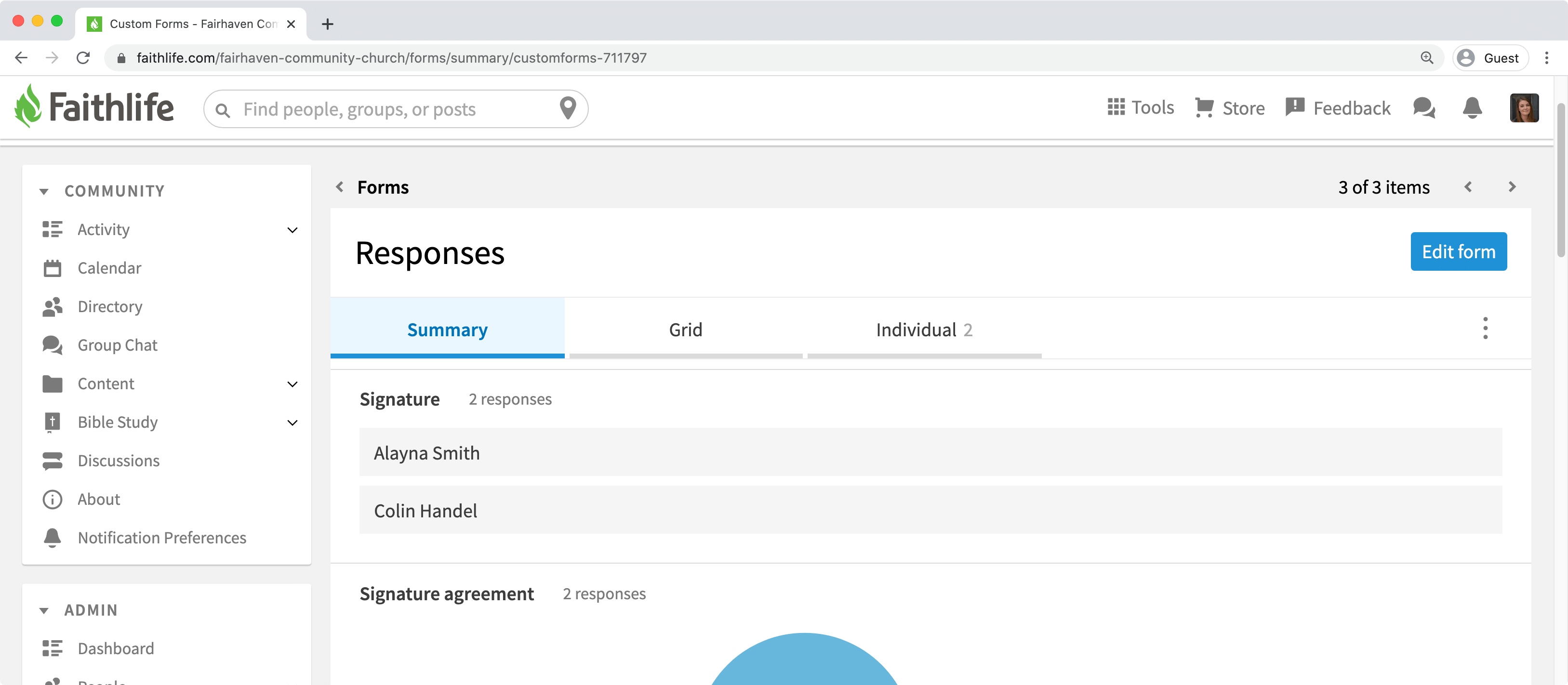 To delete any response, view it as an individual response and click the delete icon

. To delete all responses, click the more options menu

and click Delete all responses.