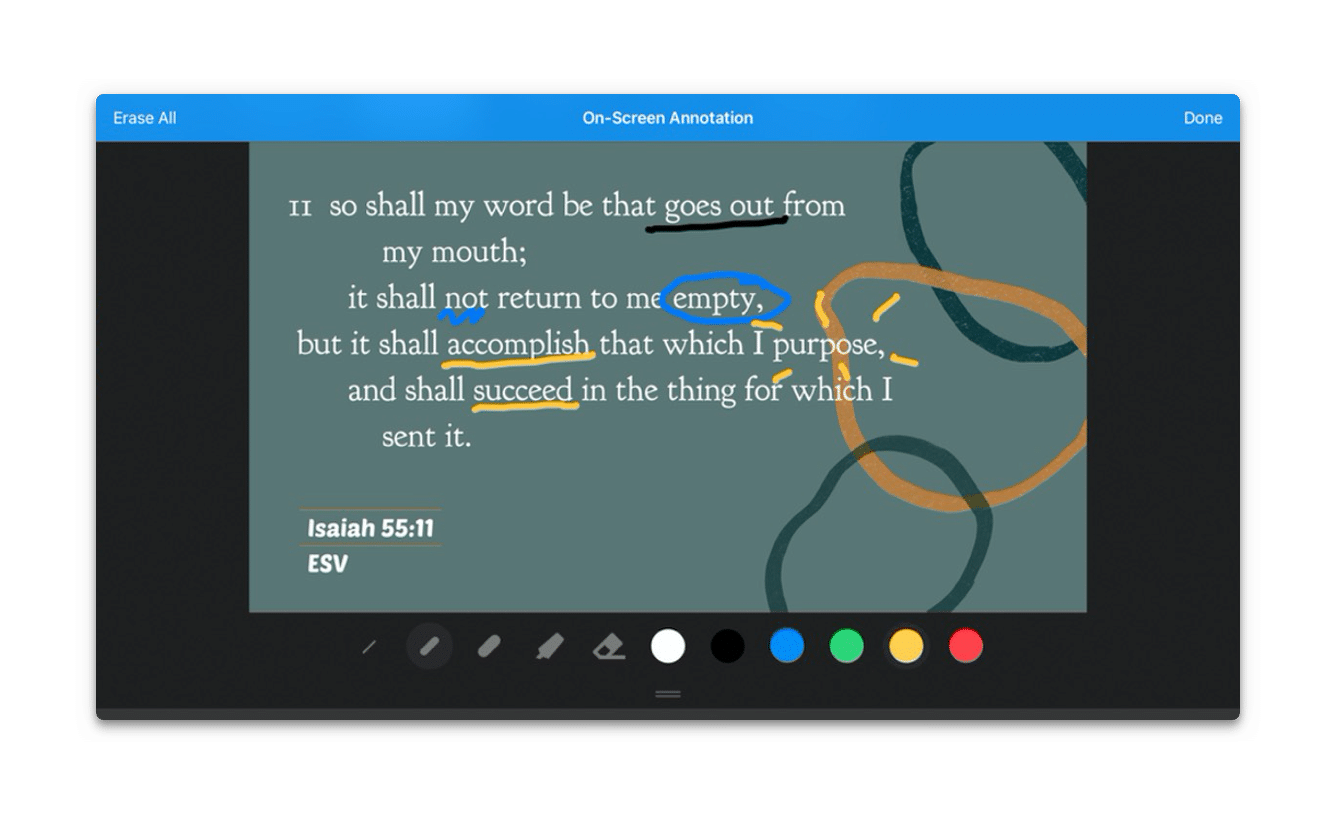 Have you ever wanted to highlight something on the screen to show the connection between two words, circle a spot on a map, or draw attention to a particular part of a passage? Now you can annotate and draw on your Faithlife Proclaim slides with the free Remote app.
To get started, install and set up the Proclaim Remote. If you already have it, make sure you grab the latest version.
Take your presentation On Air from the desktop presentation. On the Remote, pull down on the presentations list to refresh, then Control your presentation when it appears in the On Air section.
Tap the pencil icon in the menu to enter annotation mode.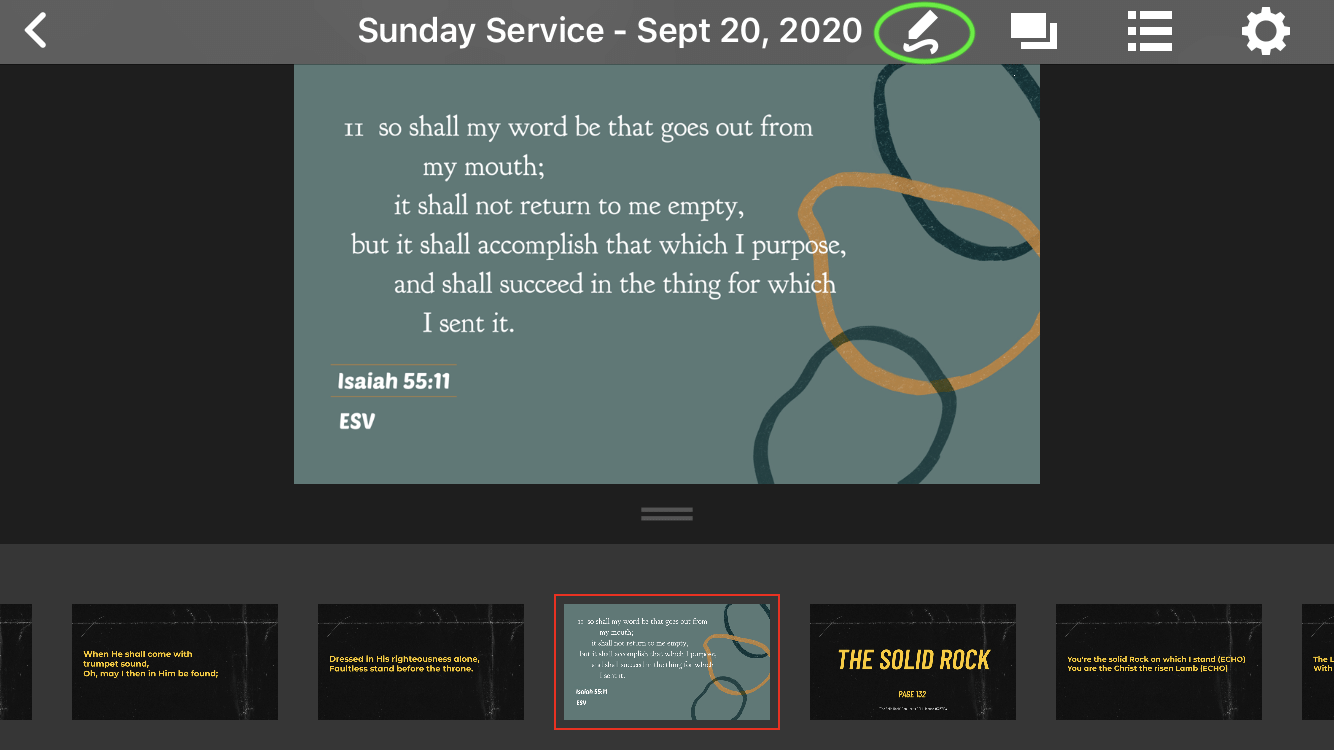 Choose a color and start drawing! Your changes will automatically show on the slides output for your Proclaim presentation.