You can assign and manage church tasks with the Tasks feature in your Faithlife group. Group administrators can create tasks and assign them to particular church members, teams, or sub-groups.
Note: Tasks can only be assigned within a church group and its related subgroups or teams.
Skip ahead to:
Create a Task
To create a task,
1. Open the Tasks view from the Admin toolbar – or from the My Faithlife section on the upper left of your faithlife.com page – then click Add task.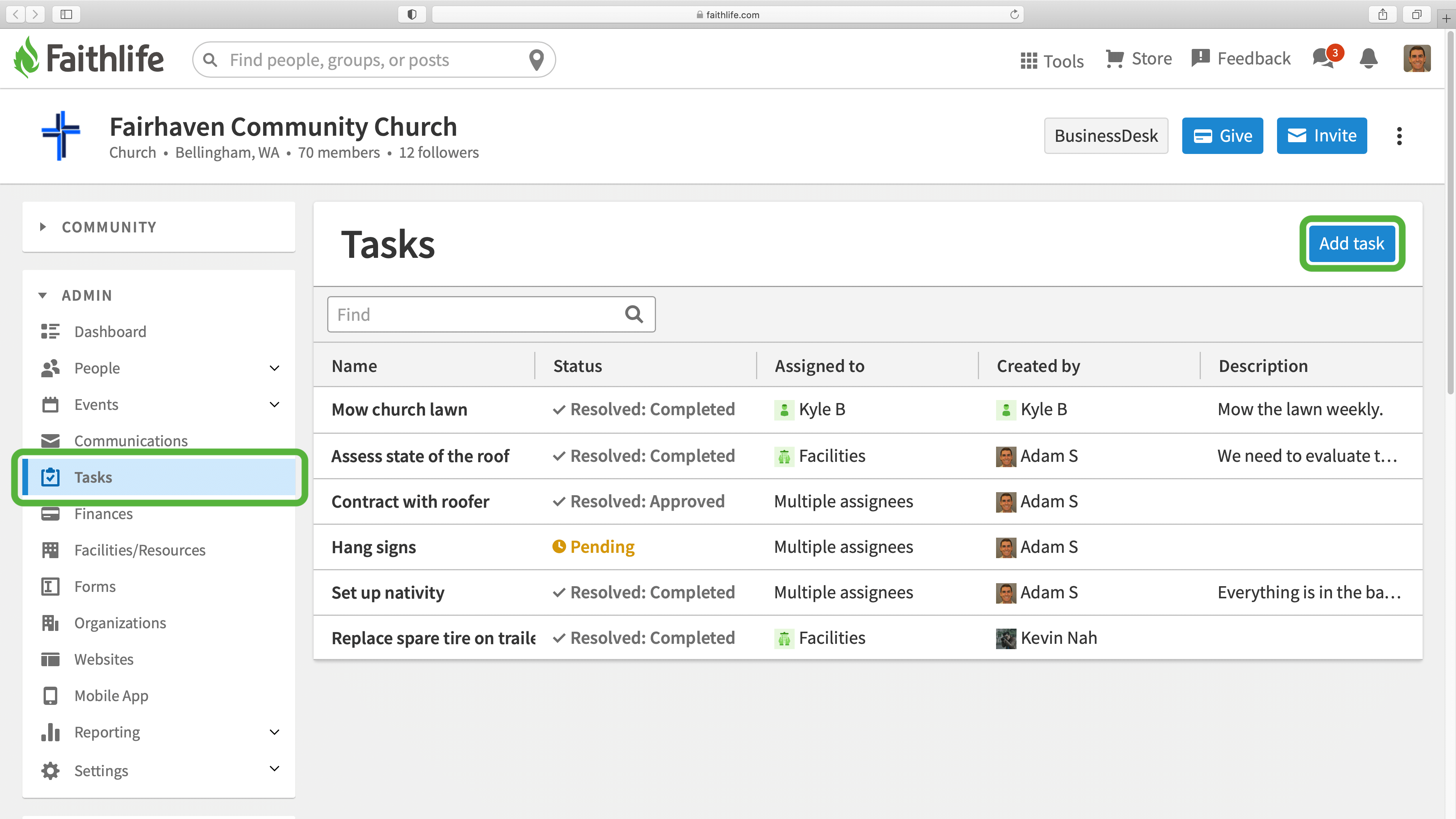 2. Populate the task fields with
A descriptive name.
An assignee. This can be an individual, several individuals, a group or team, or several groups or teams.
A description of the task. This is a good place to include specific details of any additional information or required steps.
A resolution type. Choose an option from the following that best reflects what "Done" looks like for this task: Complete, Approve/Deny, Accept/Reject, or Yes/No.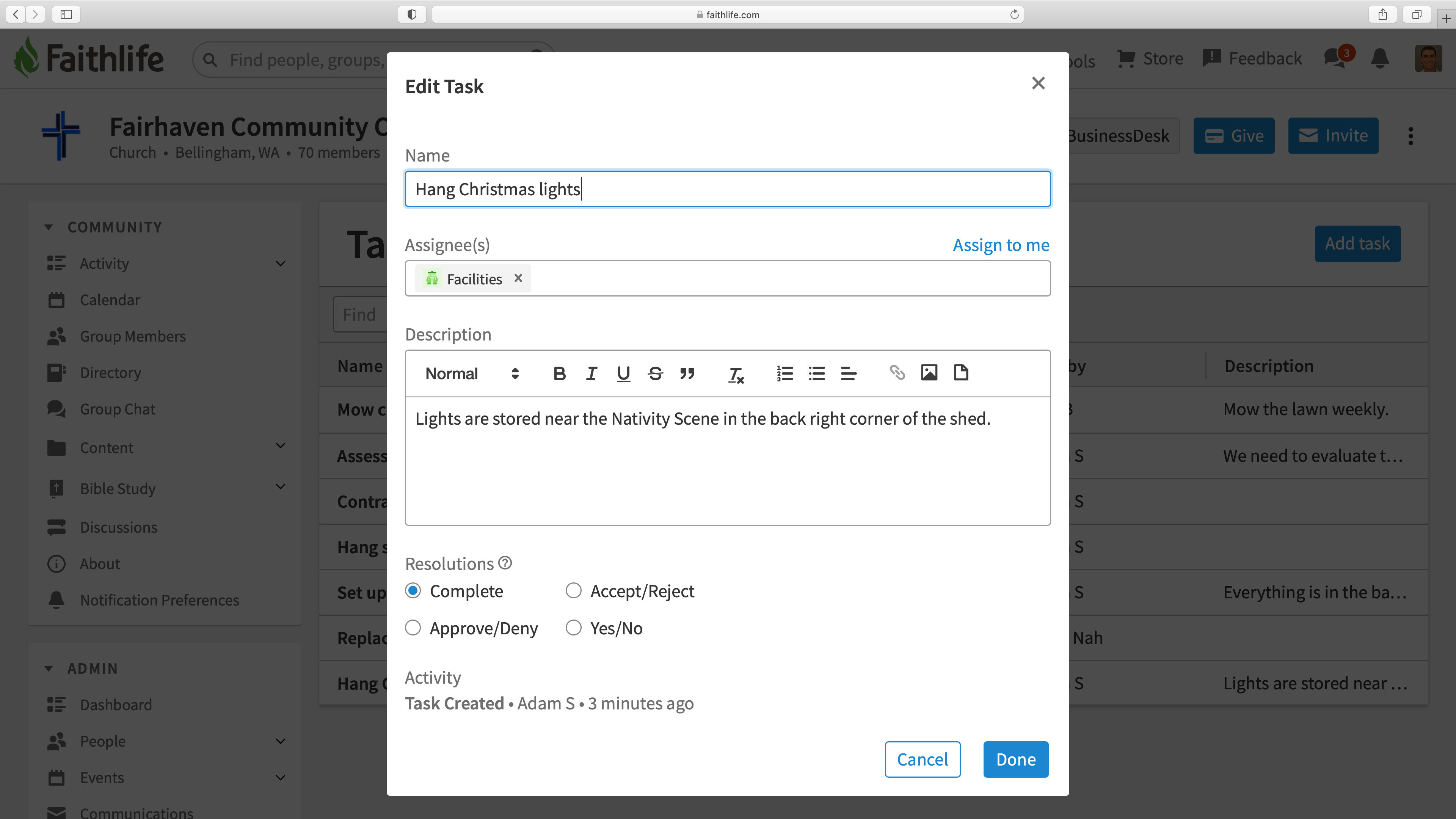 Note: As of this writing, creating recurring tasks and cloning existing tasks is not supported.
Edit a Task
If you need to edit a task (to add new assignees or flesh out the description for instance), simply hover over the task's name and click the gear icon [svg] in the popup. This opens the Edit Task view, which allows you to edit every field from the New Task view. When you've finished editing, click Done to return to the Tasks page.
Claim and Resolve a Task
When you assign a task, you automatically create a notification alerting the user(s) of the new task assignment. This notification will appear in the notification drawer on each user's Faithlife page, and if they've enabled email alerts, in their email. In the notification drawer, users can see how many pending or unclaimed tasks they have.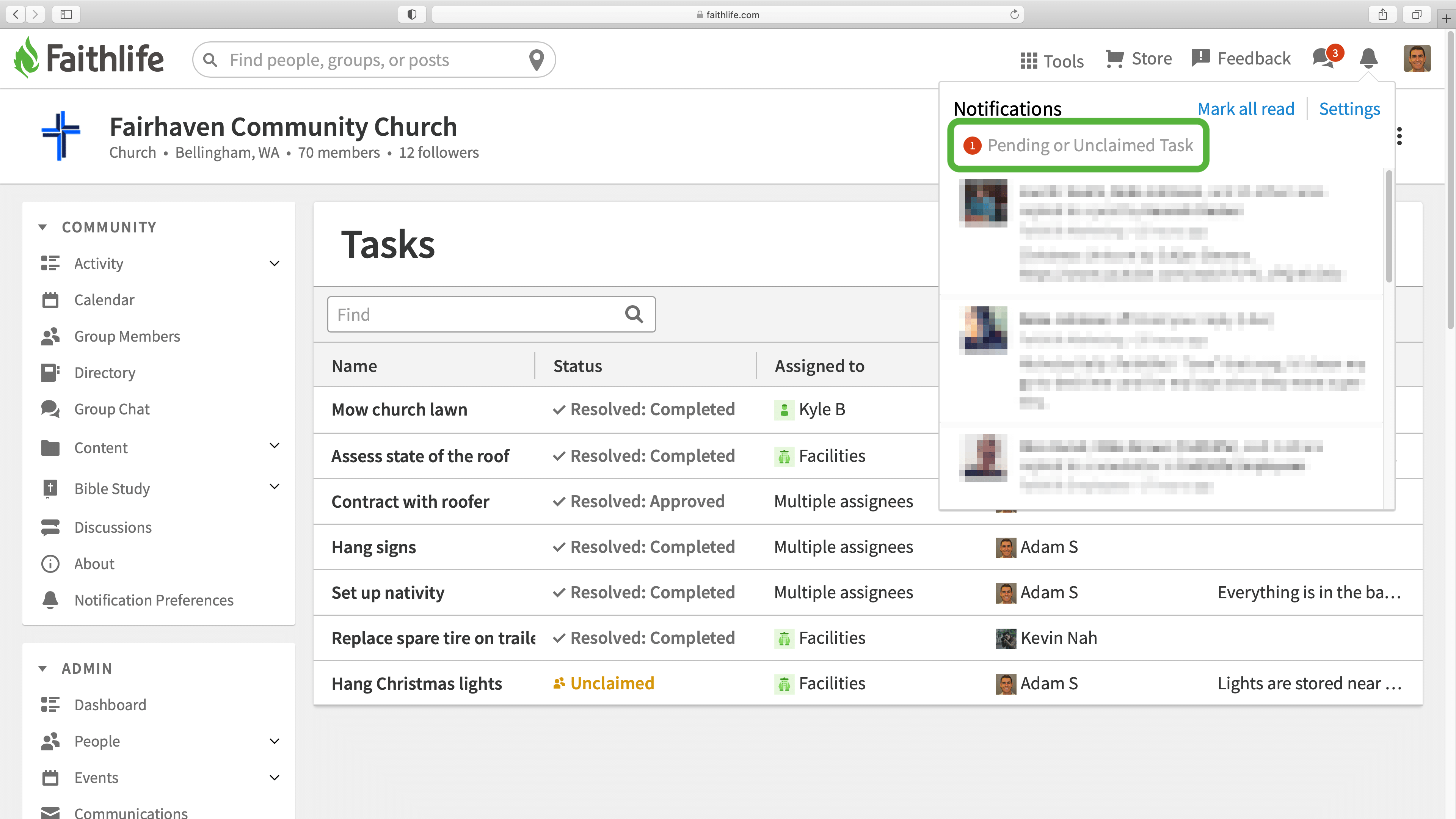 Clicking that notification (or clicking the View task link in their email) allows users to Claim or Decline the task, and then mark it as Complete when the task is complete. When users claim tasks, they are saying, in effect, "I'll take care of this." This is particularly helpful if you assign a task to a whole team (like "clean the sanctuary") so one person can say they're going to do it.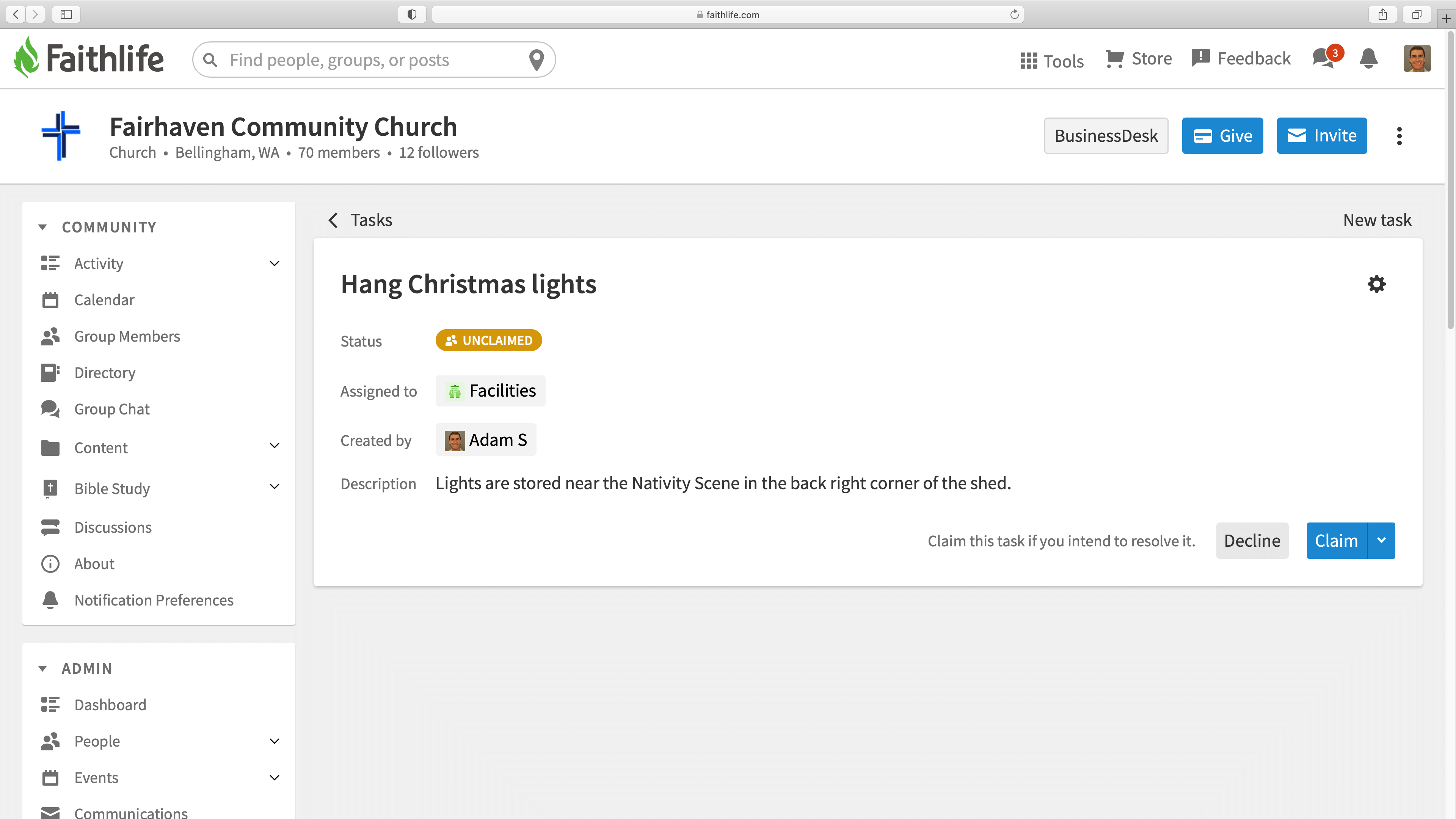 Tasks will remain in the notification drawer for each alerted user until the task has been completed. When one user claims a task, it's status shifts to Pending. To see which group member has claimed the task, open the Edit Task view and scroll down to the Activity section.
Note: After a group or team member claims a task, the task's main display will add a Claimed by field with their name attached only if the task is also assigned to that user.
View Completed Tasks
The main Tasks page displays all of your church's tasks whether they're resolved, in progress, or unclaimed. To see more information on completed tasks (such as who resolved them), click the task's name.