Proclaim can use any video input into your computer to livestream. Learn more about live-streaming directly from Proclaim or live streaming with third-party software like OBS and Proclaim.
While most computers will not recognize your phone as a video input device, there are several third-party tools that allow your computer to access your phone as a webcam (e.g., EpocCam by Elgato).
Once you've successfully linked your phone to your computer, open the Settings menu in Proclaim and choose Video input. Check Enable video input and select your phone's input from the list.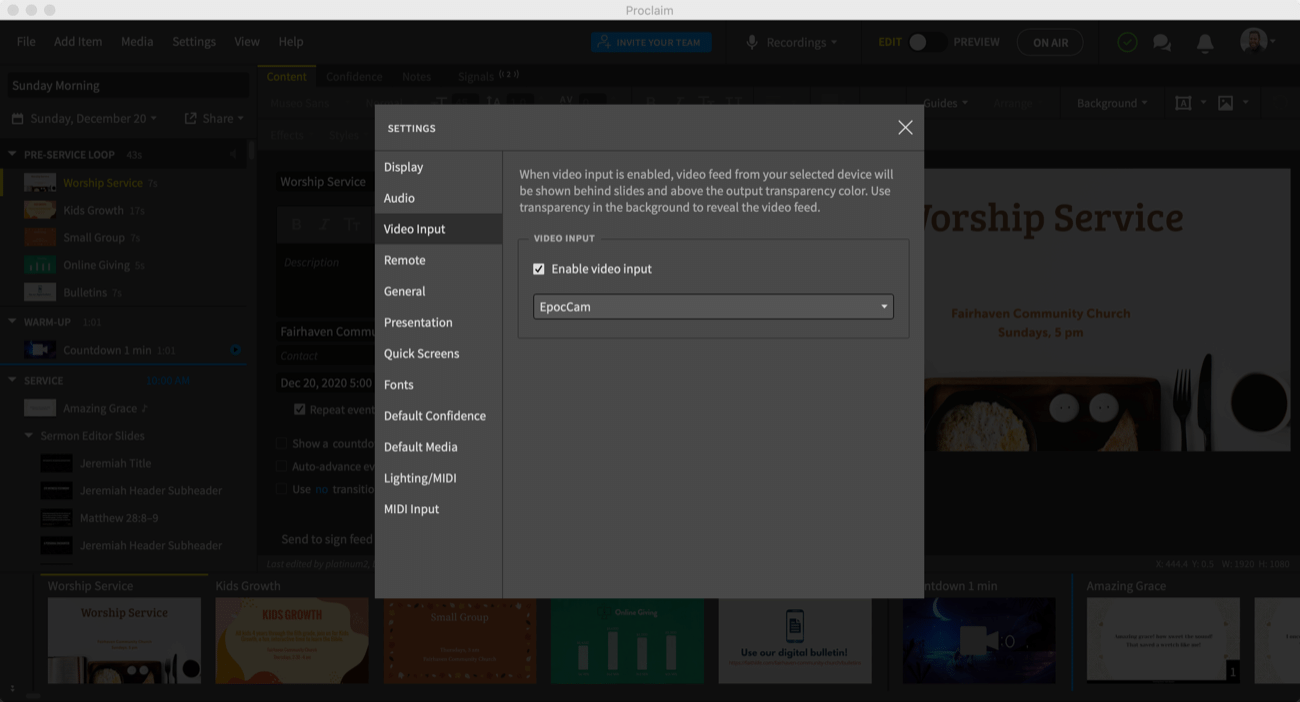 Note: You may need to grant Proclaim access to your system camera.