When people give to your church, they can choose to give as themselves, as a family, or as an organization. Faithlife Giving can then generate giving statements for each, allowing your givers to consolidate giving statements for everyone in their family or separate personal and business gifts. Learn more about giving as a family or organization.
Once a gift is given, only members of your finance team can reassign them to an individual, family, or organization.
1. Open the Gifts option.
Click Gifts in the Admin panel of your Finance Team.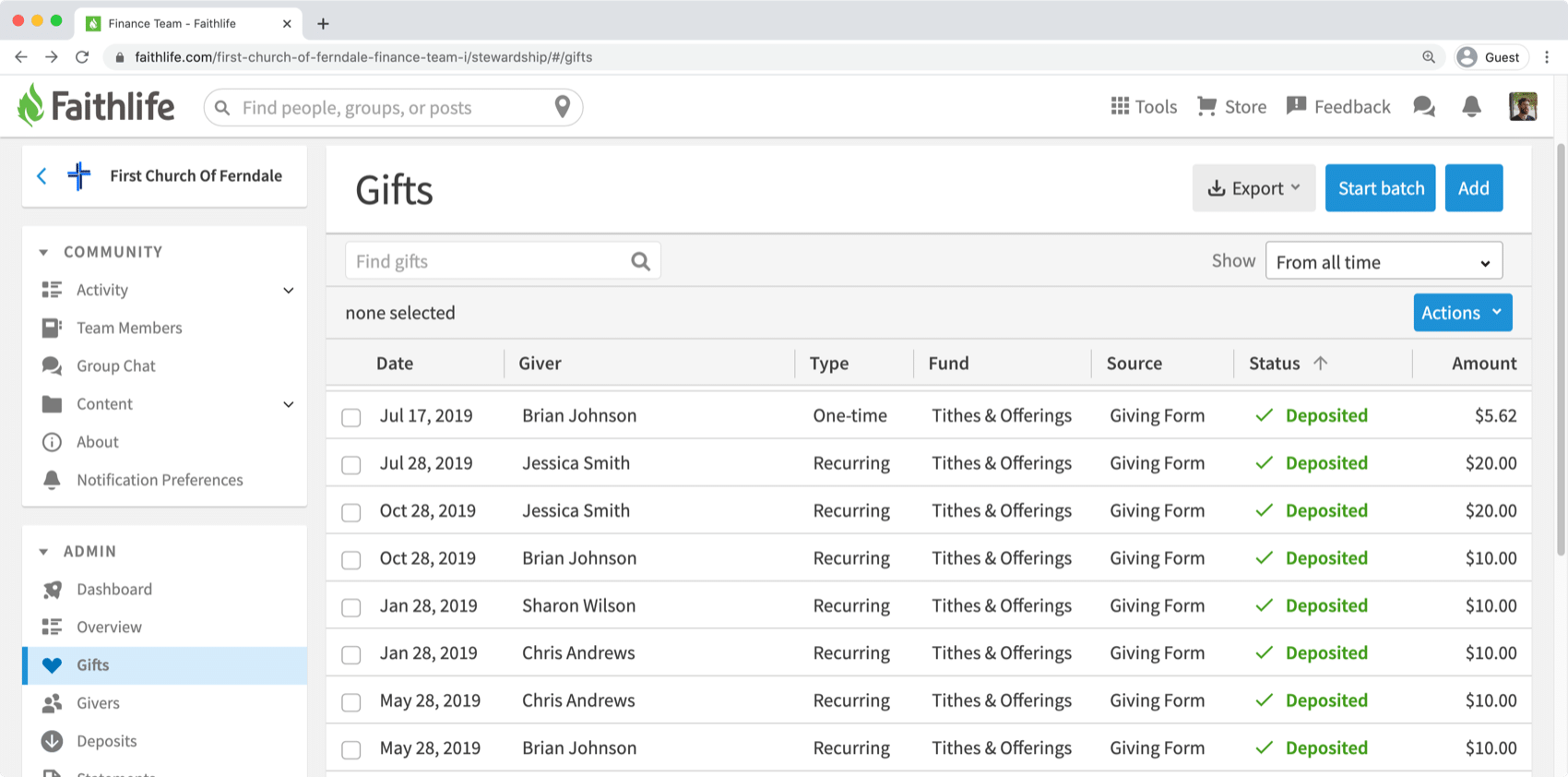 2. Open the Change Giver option.
From the Gifts report, check gifts you want to reassign, expand the Actions menu and choose change giver to reassign the gift(s) to a different giver.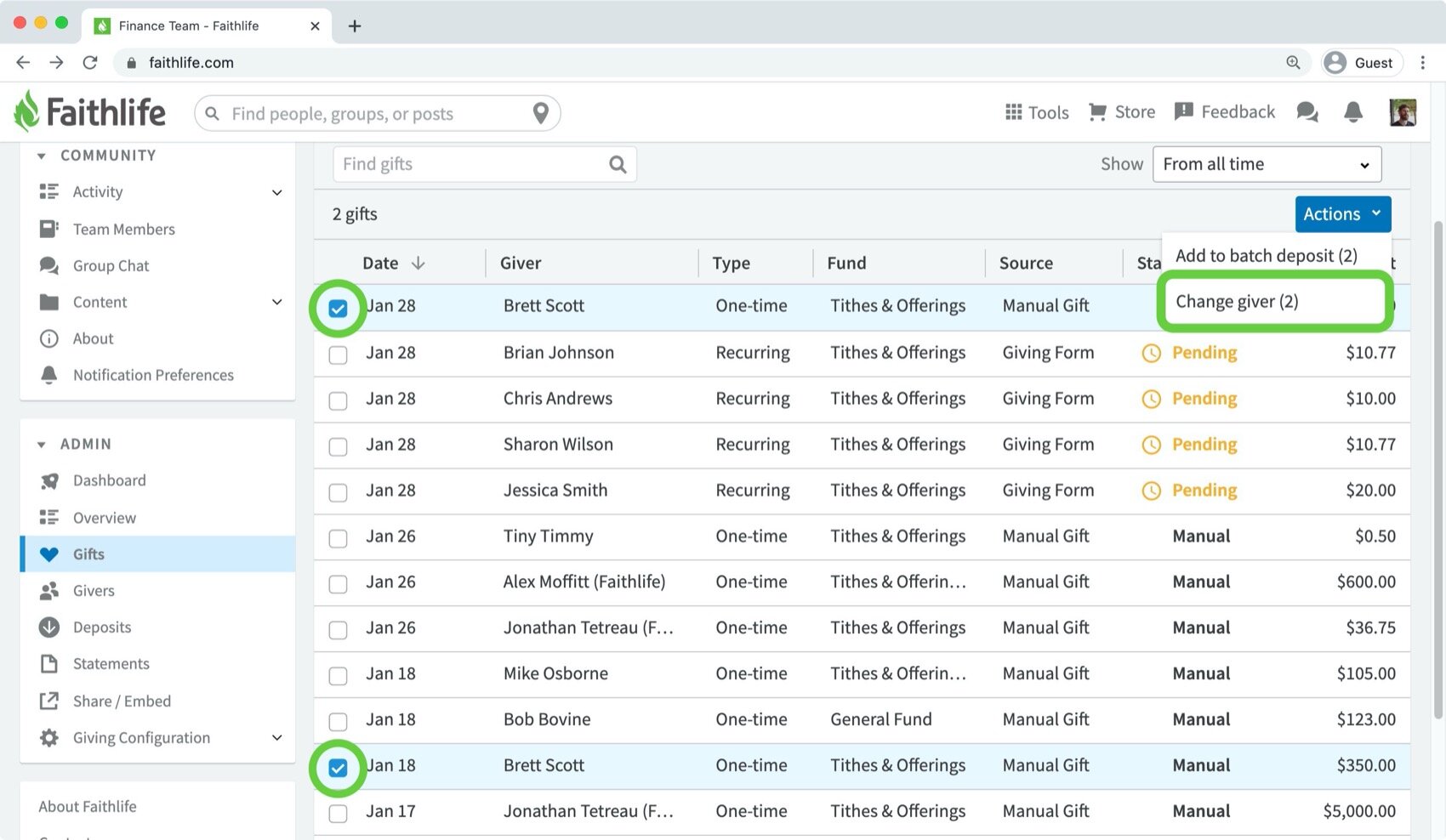 3. Clear the previous giver.
Click the clear icon

to remove the current giver from the gift.
4. Add a new giver.
Search for a new giver, family, or organization. If the person, family, or organization already exists in your database, select it from the dropdown below.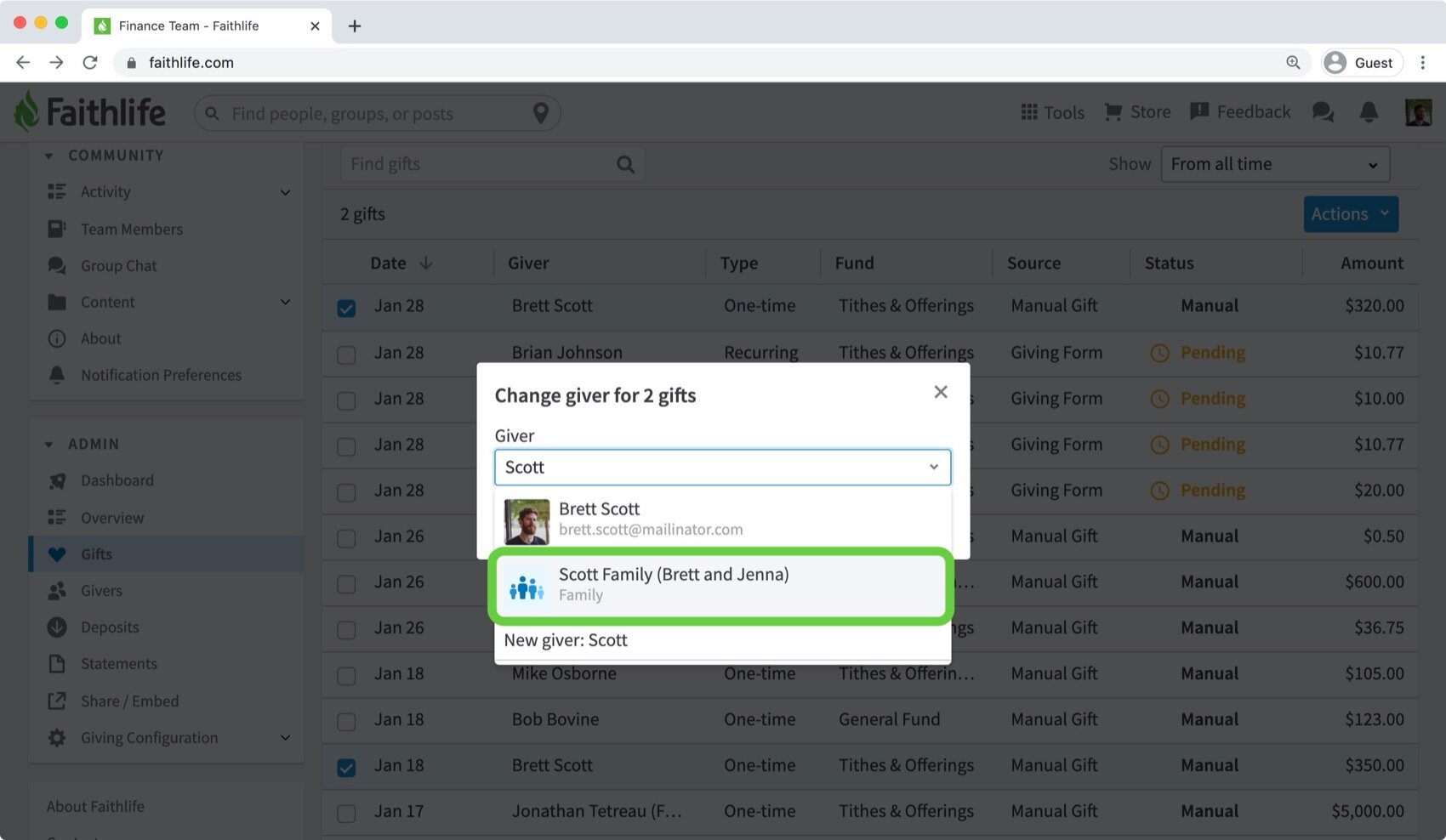 If your desired giver hasn't given through Faithlife Giving before, click the New Giver option at the bottom of the dropdown list to create the new giver.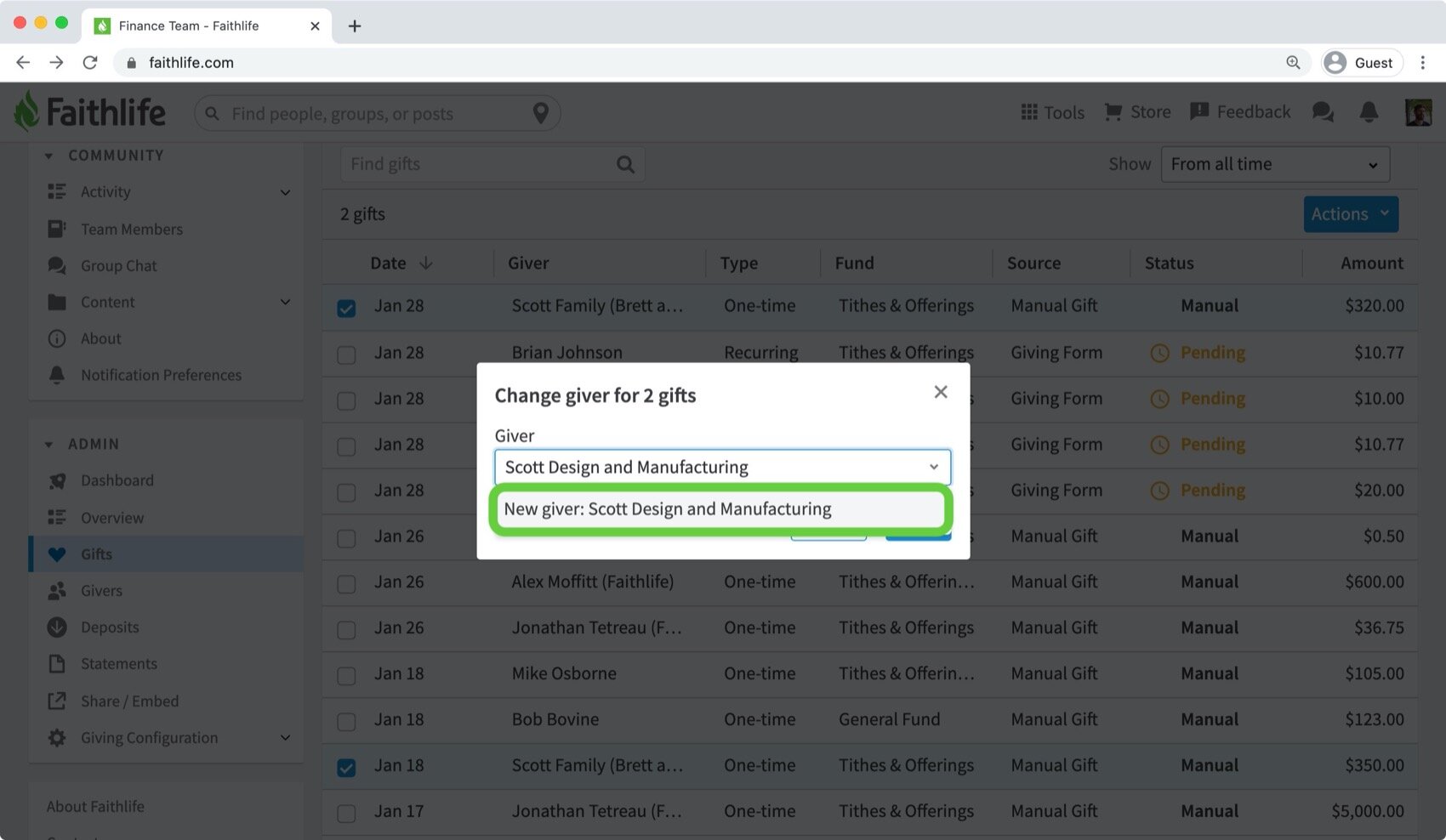 Mark the new giver as a person, family, or organization. A primary contact for any family or organization will have access to giving statements for that family or organization.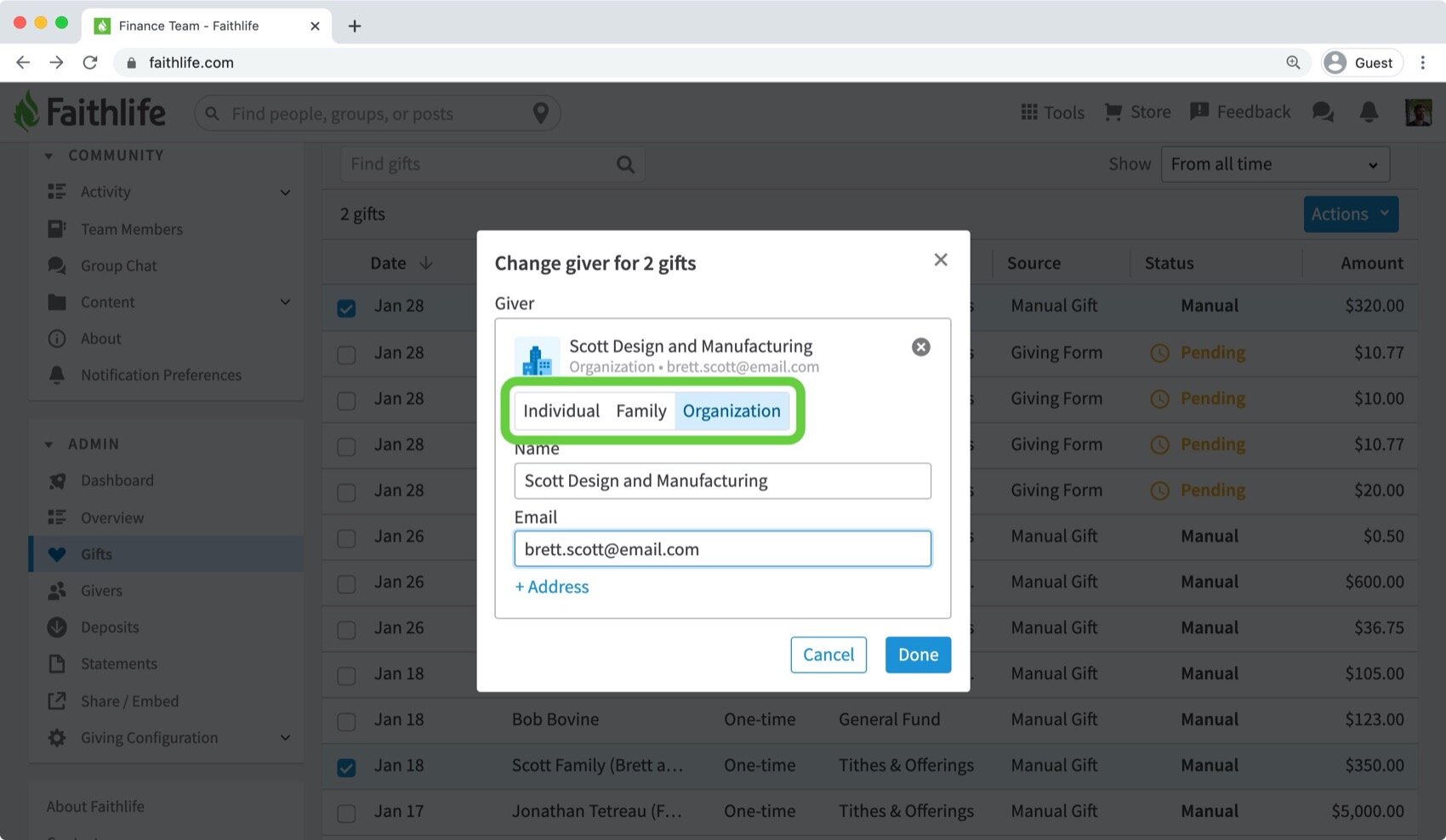 Note: If an email address is already assigned to someone in your database, you cannot assign it to a new person, family, or organization. However, an admin or moderator in your main church group can make anyone a primary contact for a family or organization. Learn more.
5. Click Done.
Click Done to finalize your changes. A popup on your screen will confirm your changes have been saved.
Note: You can also reassign any gift from the gift's details. While viewing any gift, click the more options icon

and choose Edit. Follow steps 3–5 above to reassign the gift.