You can reassign any gift to another giver from the gift's details.
1. Open a Gift.
Click Gifts in the Admin panel of your Finance Team.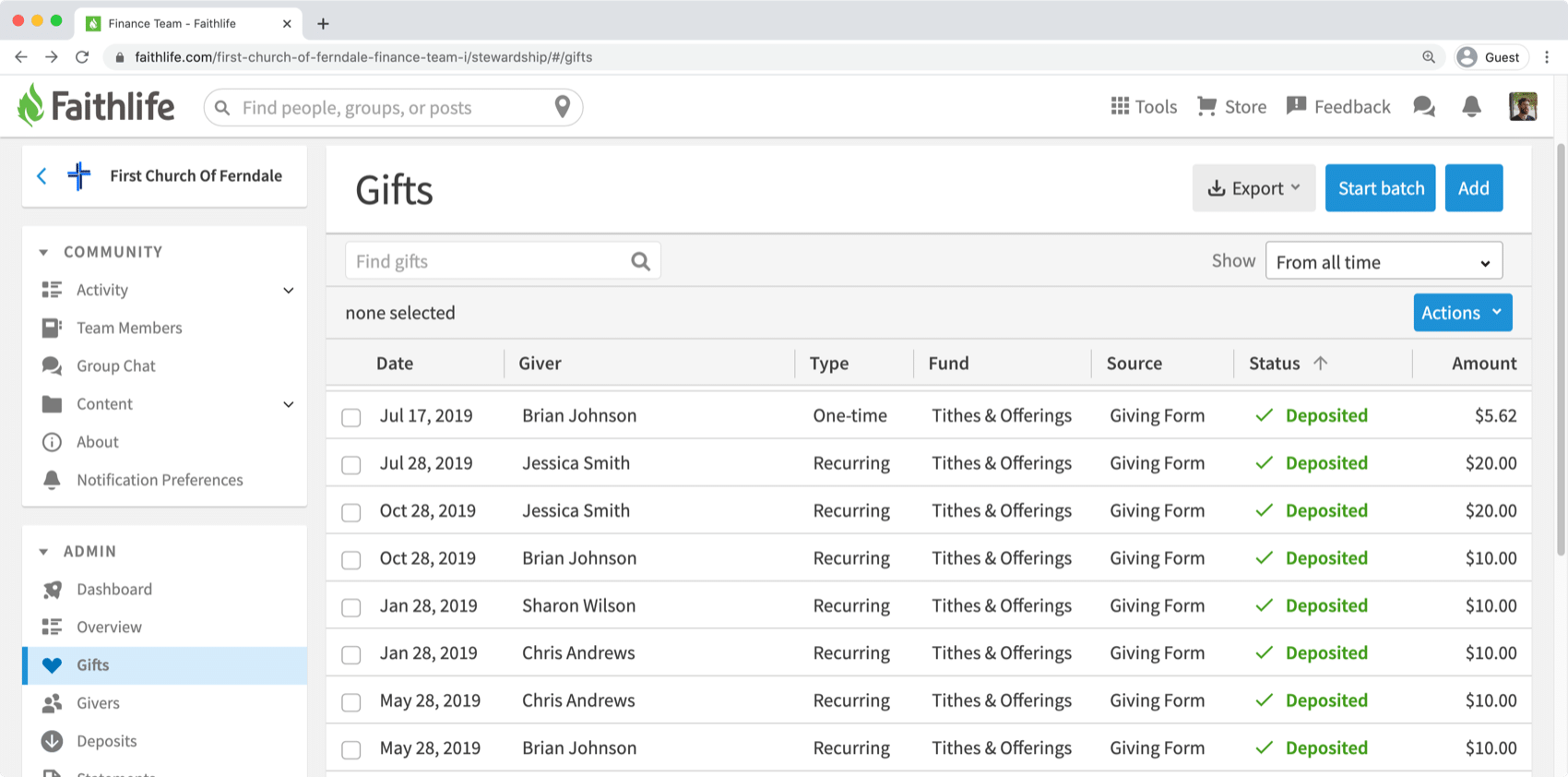 Search, filter, or search to locate the gift you want to reassign. Click on the gift's row to open it.
2. Edit the giver details.
Click the more options icon

and select Edit.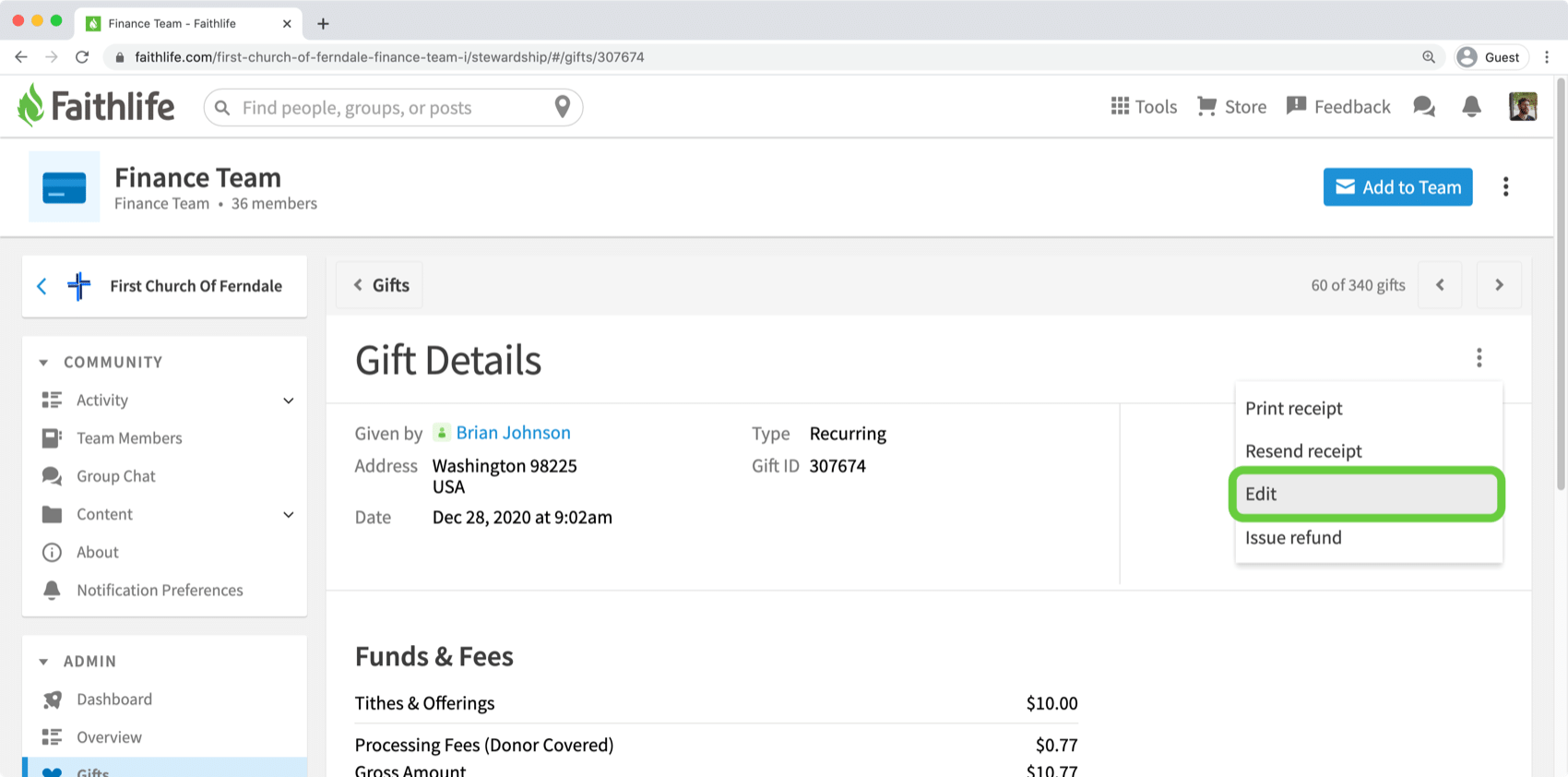 Click the clear icon

to remove the current giver from the gift.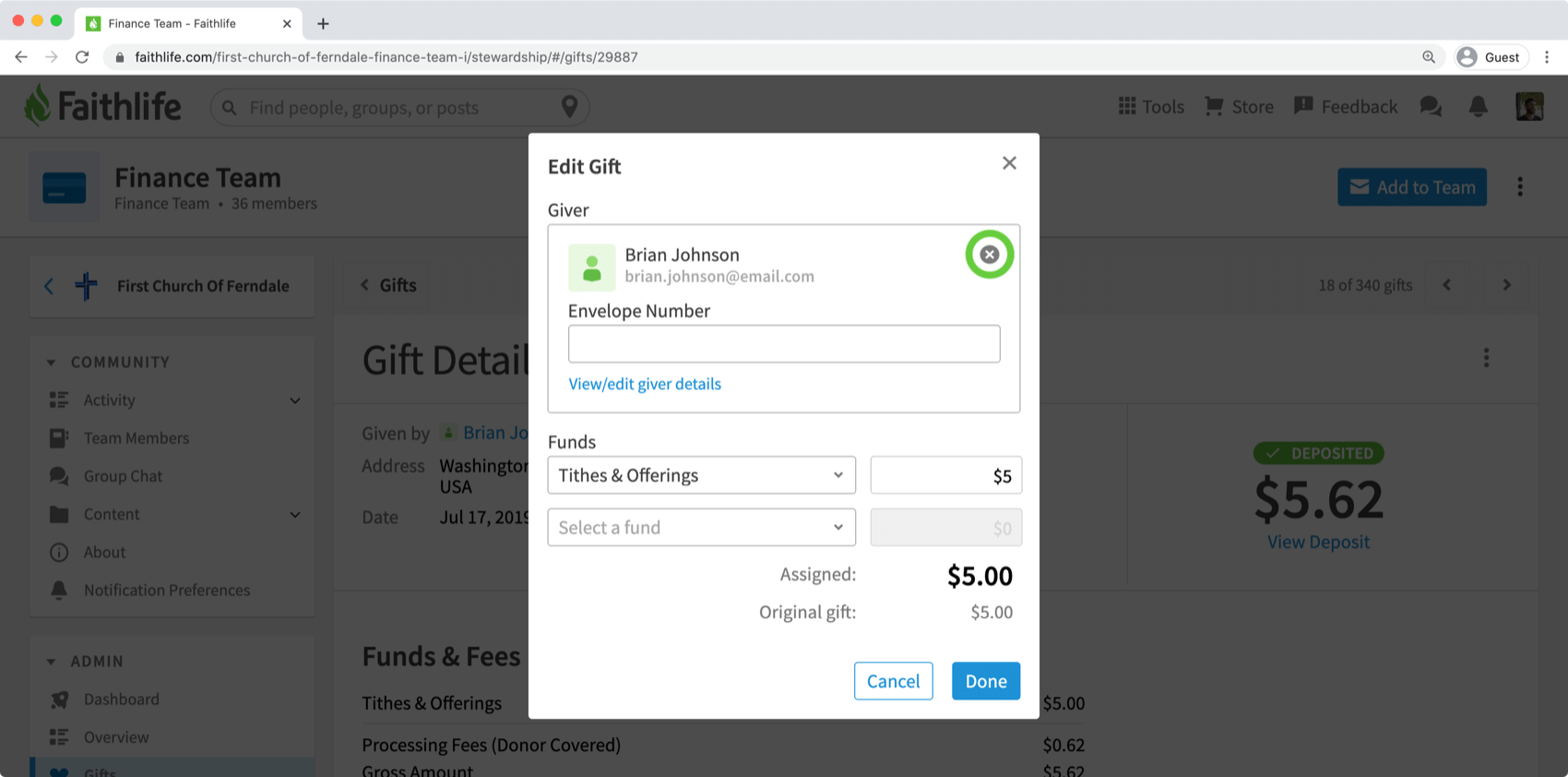 Search for another gift and select them from the dropdown list.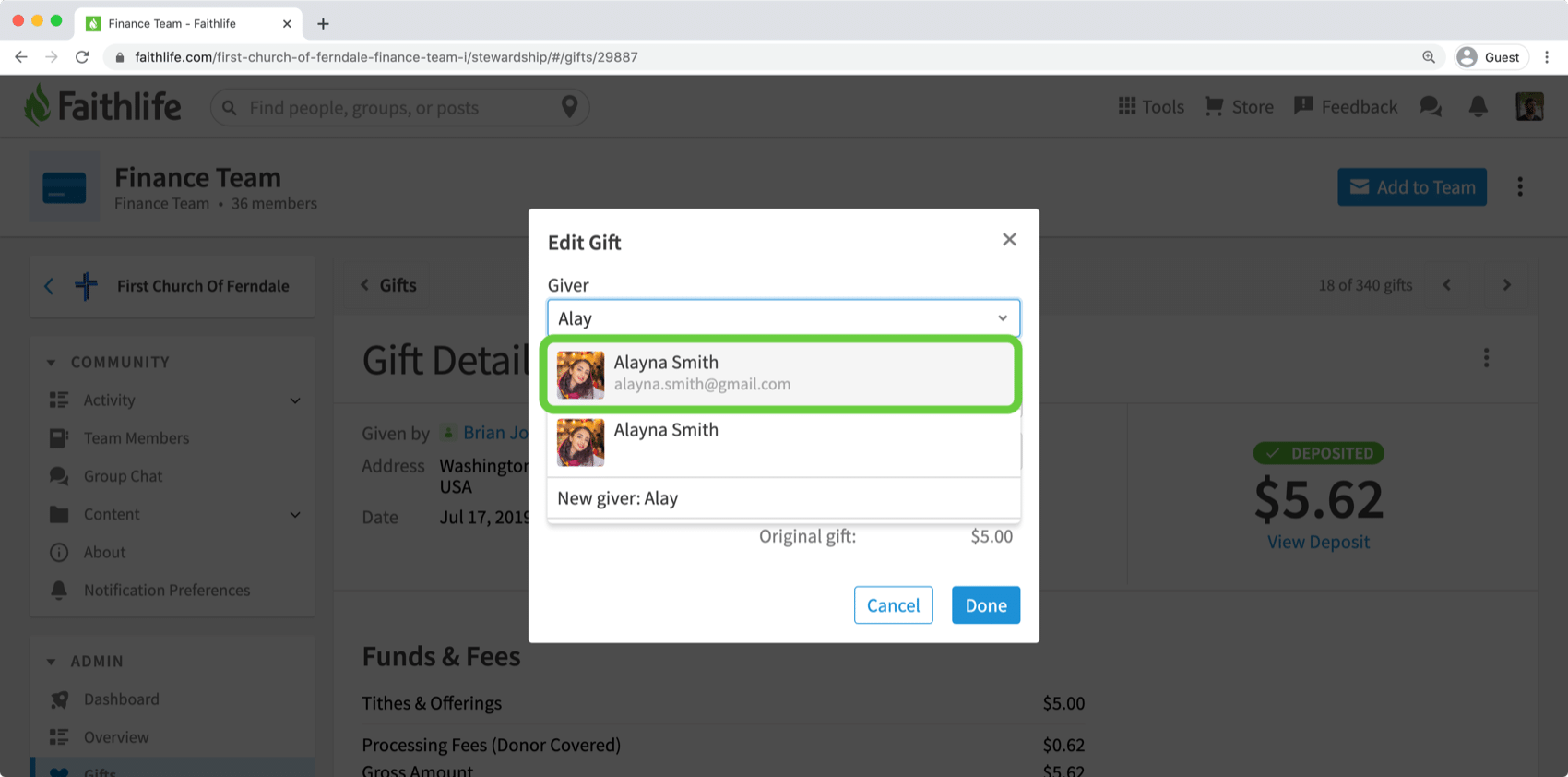 Note: If your desired giver hasn't given through Faithlife Giving before, click the New Giver option at the bottom of the dropdown list to create the new giver.
Click Done to finalize the change to the gift. Any changes you make here will be reflected in each affected giver's portal at faithlife.com/giving.