Admins or moderators of your main church group can assign individuals as the primary contact of any family or organization. Primary contacts of families and organizations have access to their giving statements. Once you assign someone as the primary contact for a family or organization, that person will be able to select their family or organization from your giving form.
If you are not an admin or moderator of your main church group, ask an admin or moderator to follow these steps on your behalf.
Note: When people give to your church, they can choose to give as themselves, as a family, or as an organization. Faithlife Giving can then generate giving statements for each, allowing your givers to consolidate giving statements for everyone in their family or separate personal and business gifts. Learn more about giving as a family or organization. Once a gift is given, only members of your finance team can reassign them to an individual, family, or organization. For instruction about reassigning gifts, click here.
1. Locate the family or organization.
To locate a family, expand People and choose Families in the Admin panel of your main church group. To locate an existing organization, click Organizations in the Admin panel of your main church group.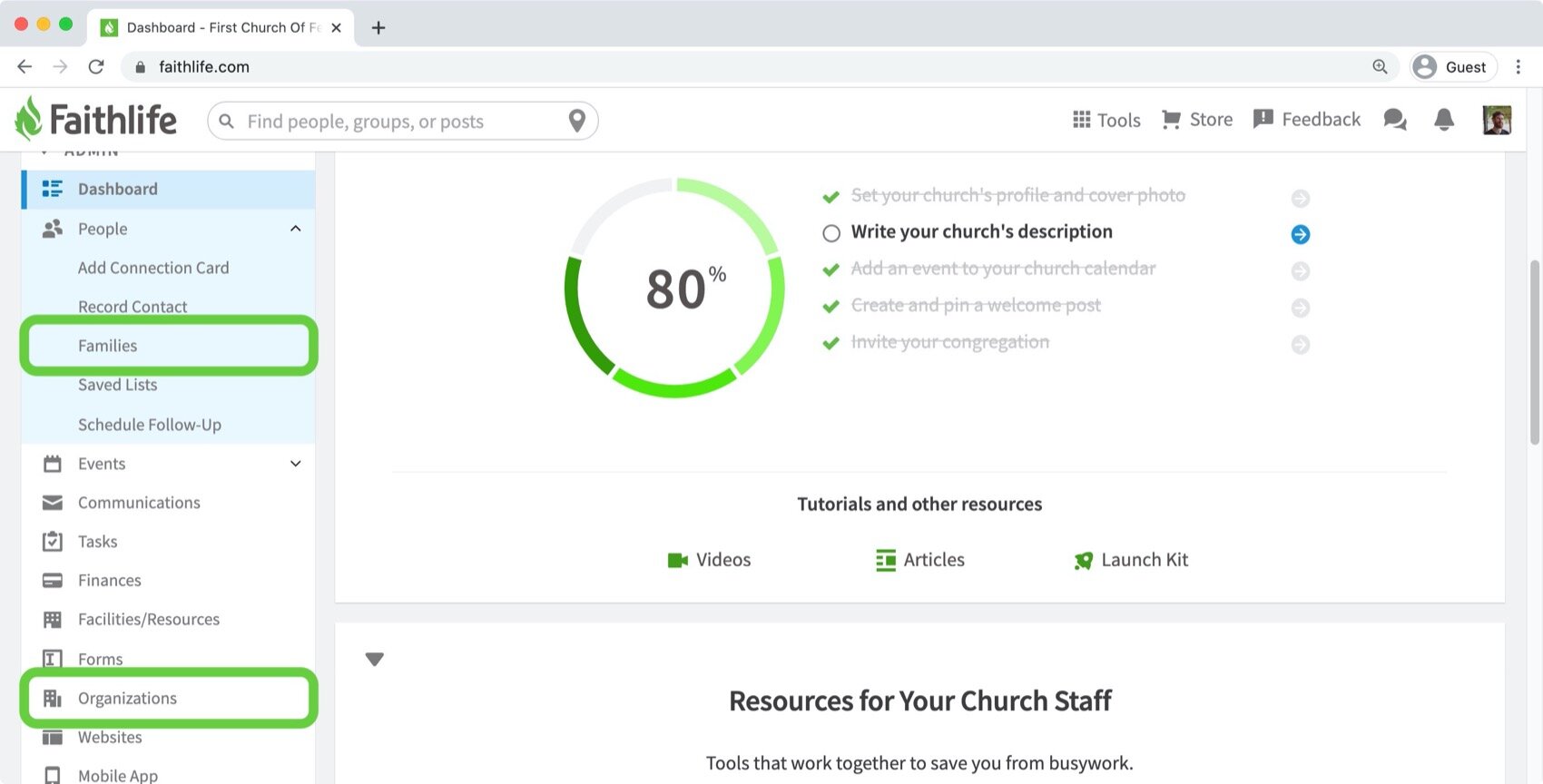 2. Add a primary contact.
For families, search to locate the family. Once viewing the family's record, check the primary contact for the family. If the person isn't yet associated with the family, click Add Family Members and locate the family giver. The primary contact(s) for any family can view giving statements for the family in the Giving Portal at Faithlife.com/giving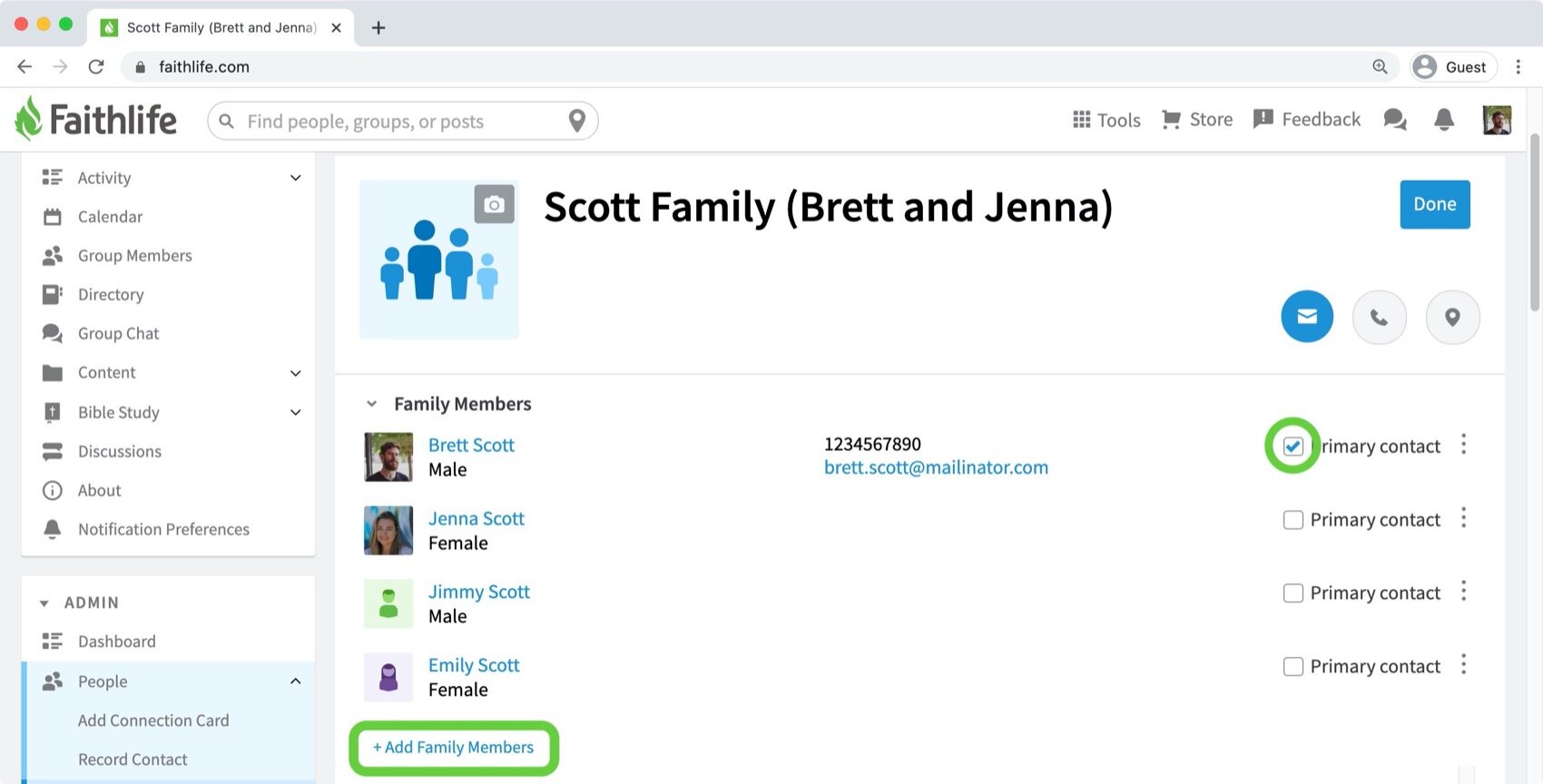 For organizations, search to locate the organization. Once viewing the organization's record, scroll down and use the dropdown menus under Contacts to set a primary contact.