You can provide a background image and/or color to sections of your Faithlife Site. Many widgets also allow for a custom background.
Note: You must be a member of your church's website team or an admin or moderator in your parent church group to manage your church website. If you want to allow someone else at your church to manage website content, assign the individual to your website team. Learn more about assigning people to your team.
1. Enter Edit Mode.
Navigate to your church website. If you're not already signed in, select Sign in in the top right-hand corner and sign in with your Faithlife account. Click Edit Site in the top right-hand corner of the page.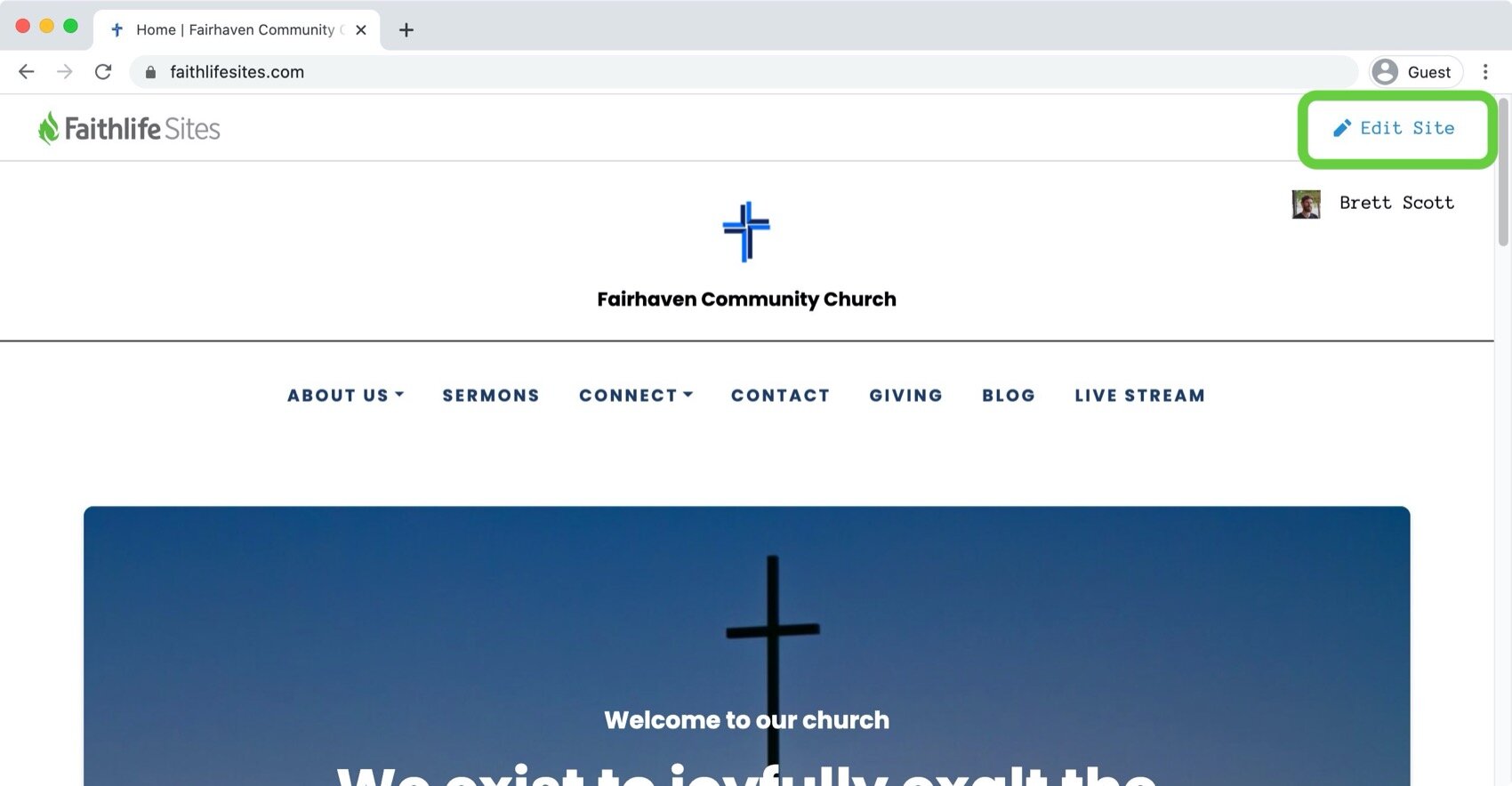 Note: Alternatively, click on Websites in the Admin panel of your church group and choose Edit site.
2. Edit a section or widget.
Click the edit icon

on any section or widget.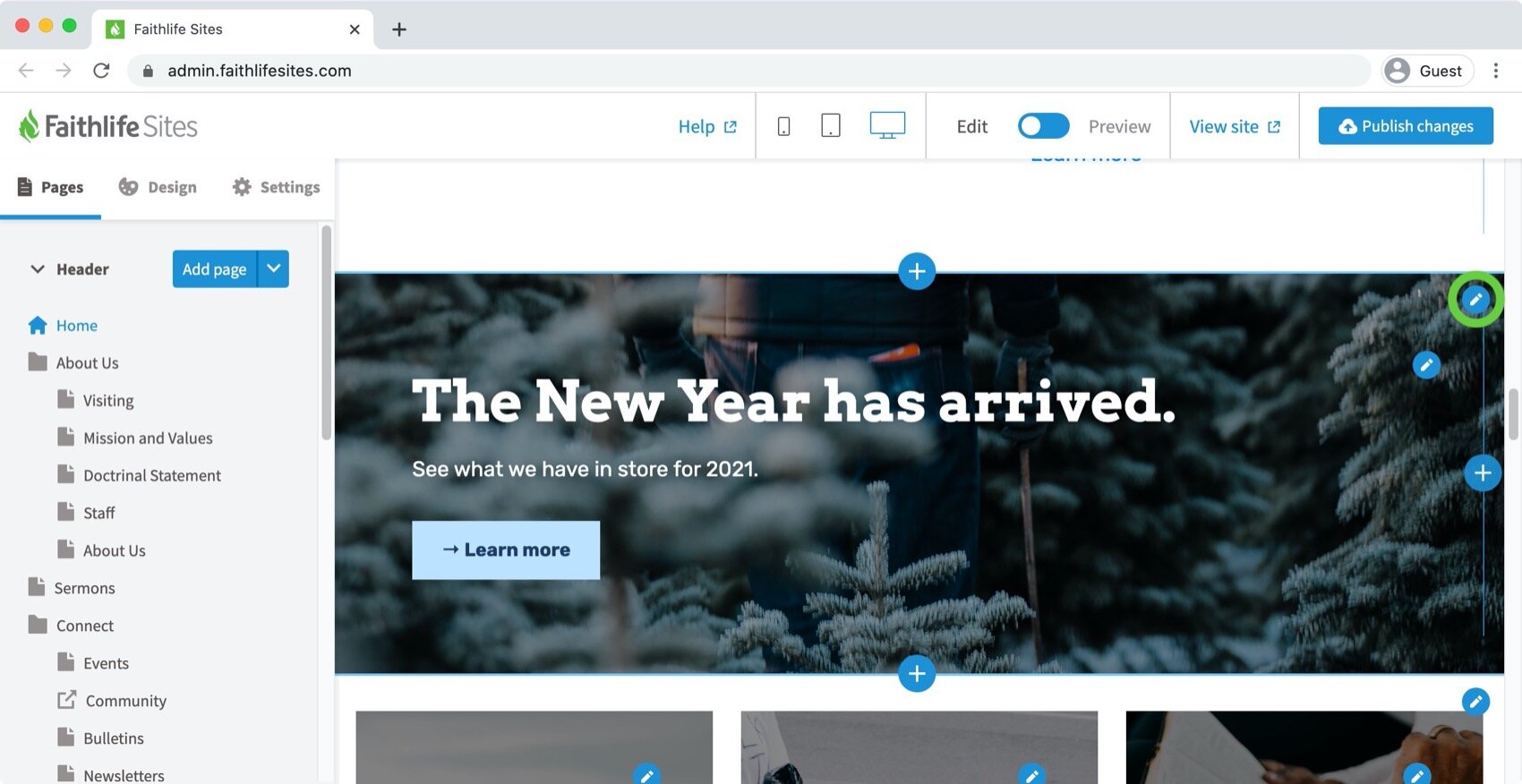 Note: The image above shows editing the section. To edit the inner widget, however, you'd click the inner edit icon

.
3. Provide a custom background.
You can provide custom background for sections and many widgets.
Section Backgrounds
Sections offer two tabs: color and image. Choose which to use for your section.
Color sets a single background color for the section.

Image shows a background image for the section. You can overlay a dark or light color over any image so your text is still accessible and easy-to-read. The mask intensity sets the opacity for the overlay color. Click the photo icon to upload a photo or choose from available stock imagery. Learn more about uploading to your file vault.
Widgets Backgrounds
When supported, widgets offer options for either background images or colors with the same options as the section background.