Admins or Moderators of your main church group can generate a QR code to direct people to your Giving form by creating custom media from your church group's File Vault.
1. Copy your Giving form link.
Go to Faithlife.com and open your Finance Team from the Groups panel. Scroll down to the Admin panel and select the Share/Embed menu and copy your Giving form link.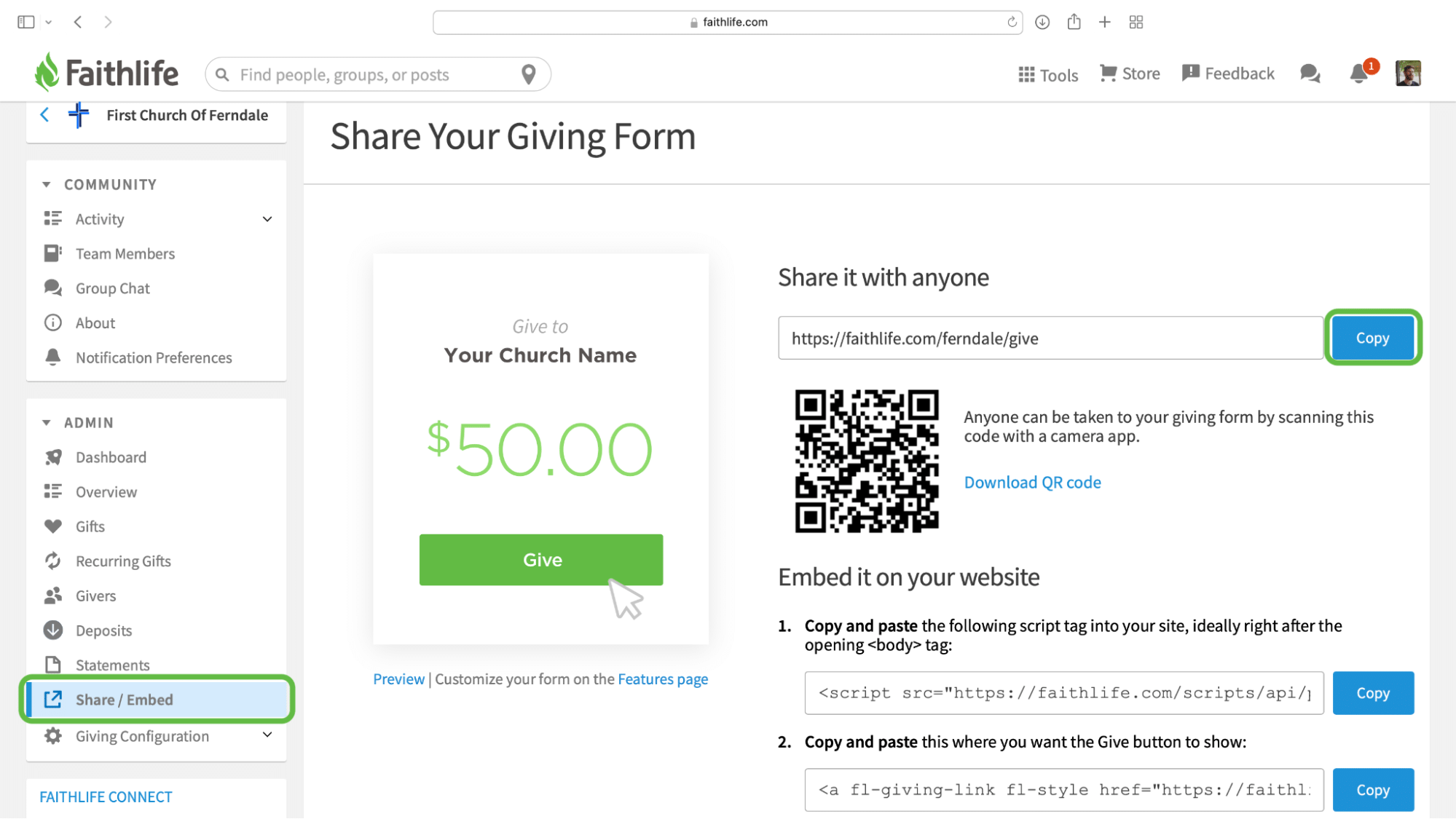 Note: From this page, you can also download an auto-generated QR code linked to your Giving form to use in your own external media by clicking Download QR code.
2. Open your main church File Vault.
Navigate to your main church group on Faithlife.com and select either the Files or Photos.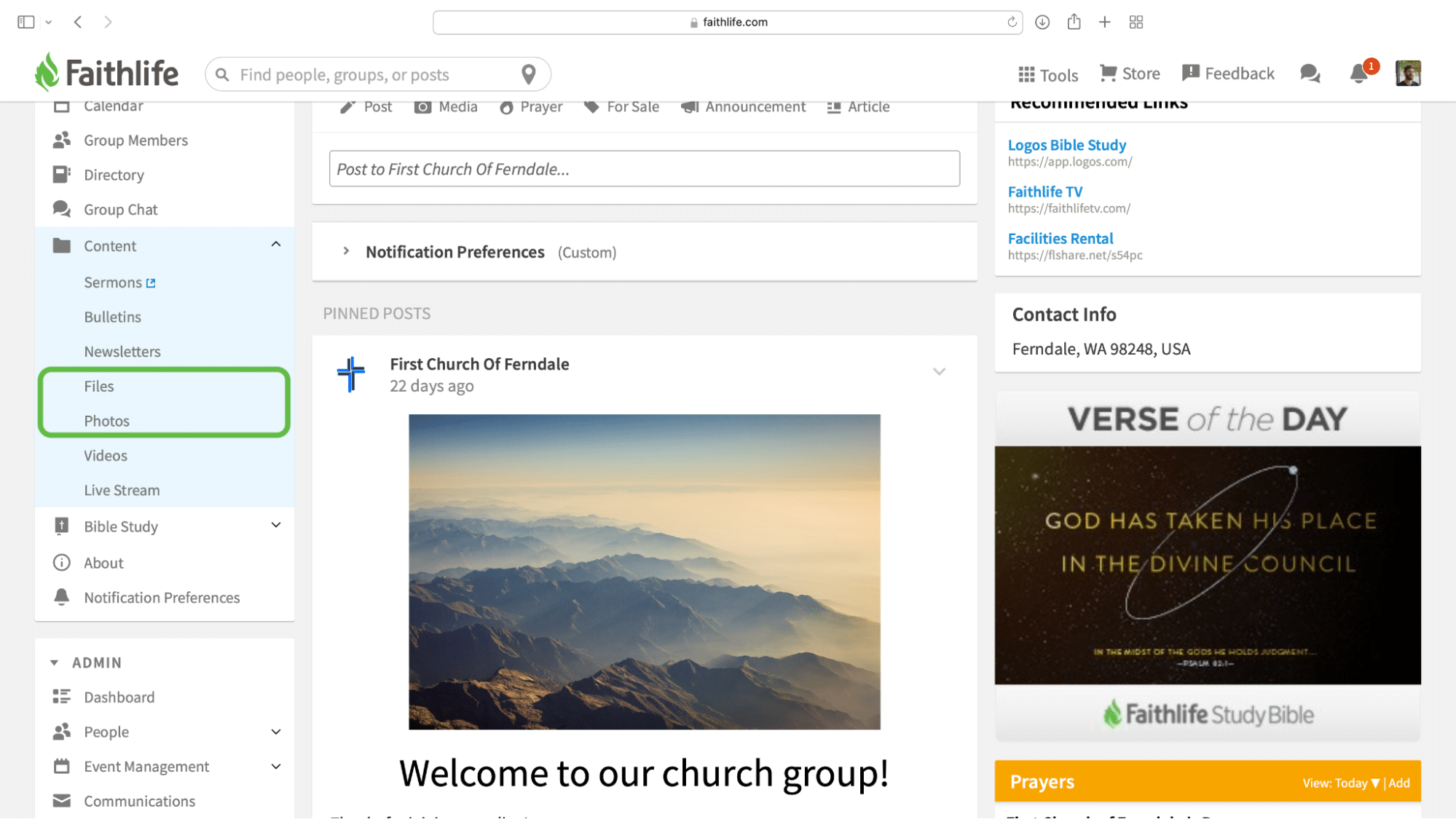 3. Create a new media item.
Click Create in the navigation bar.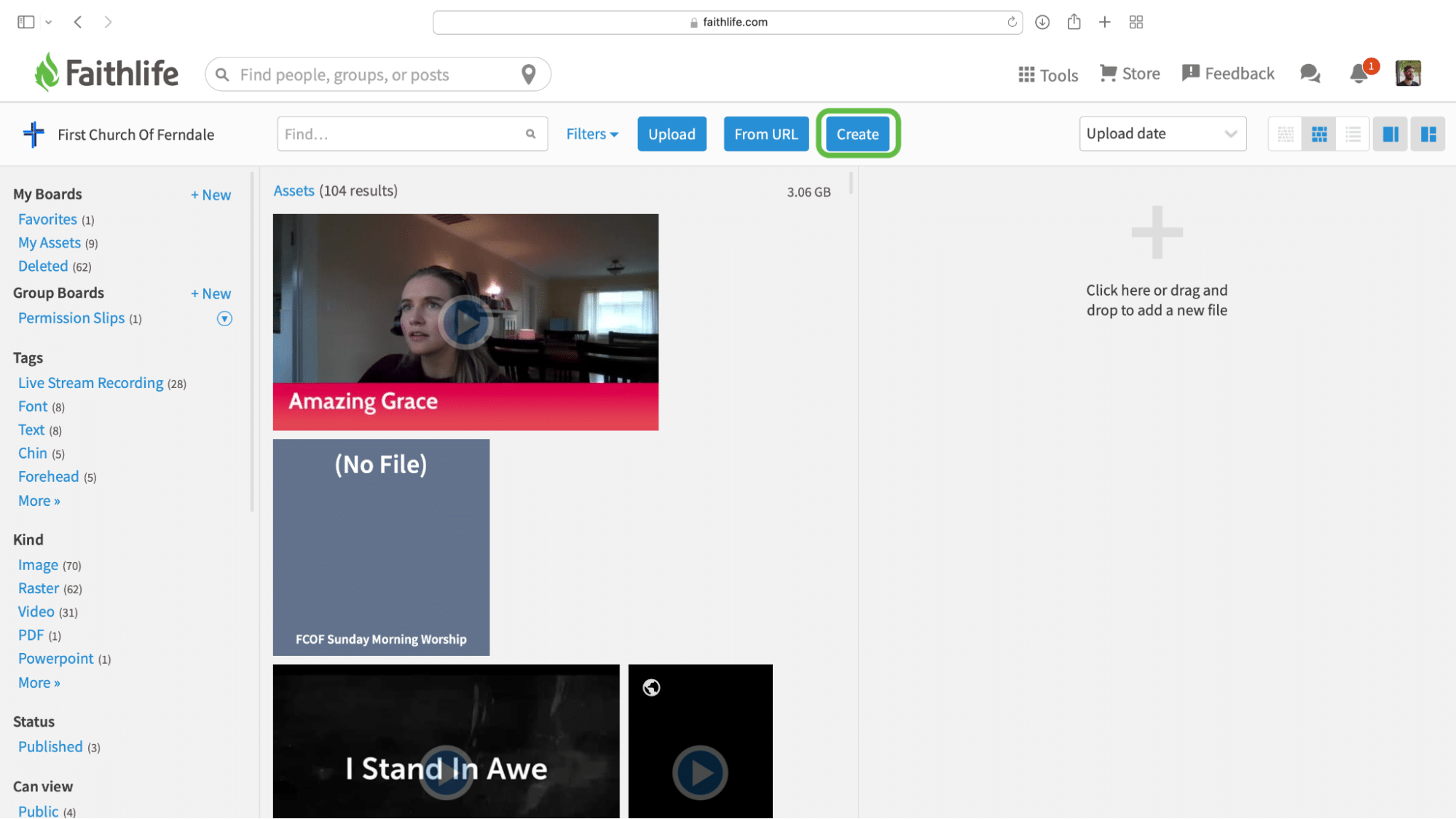 4. Create your media.
To build your media from an existing template, select Template and search for Giving. Select an existing template.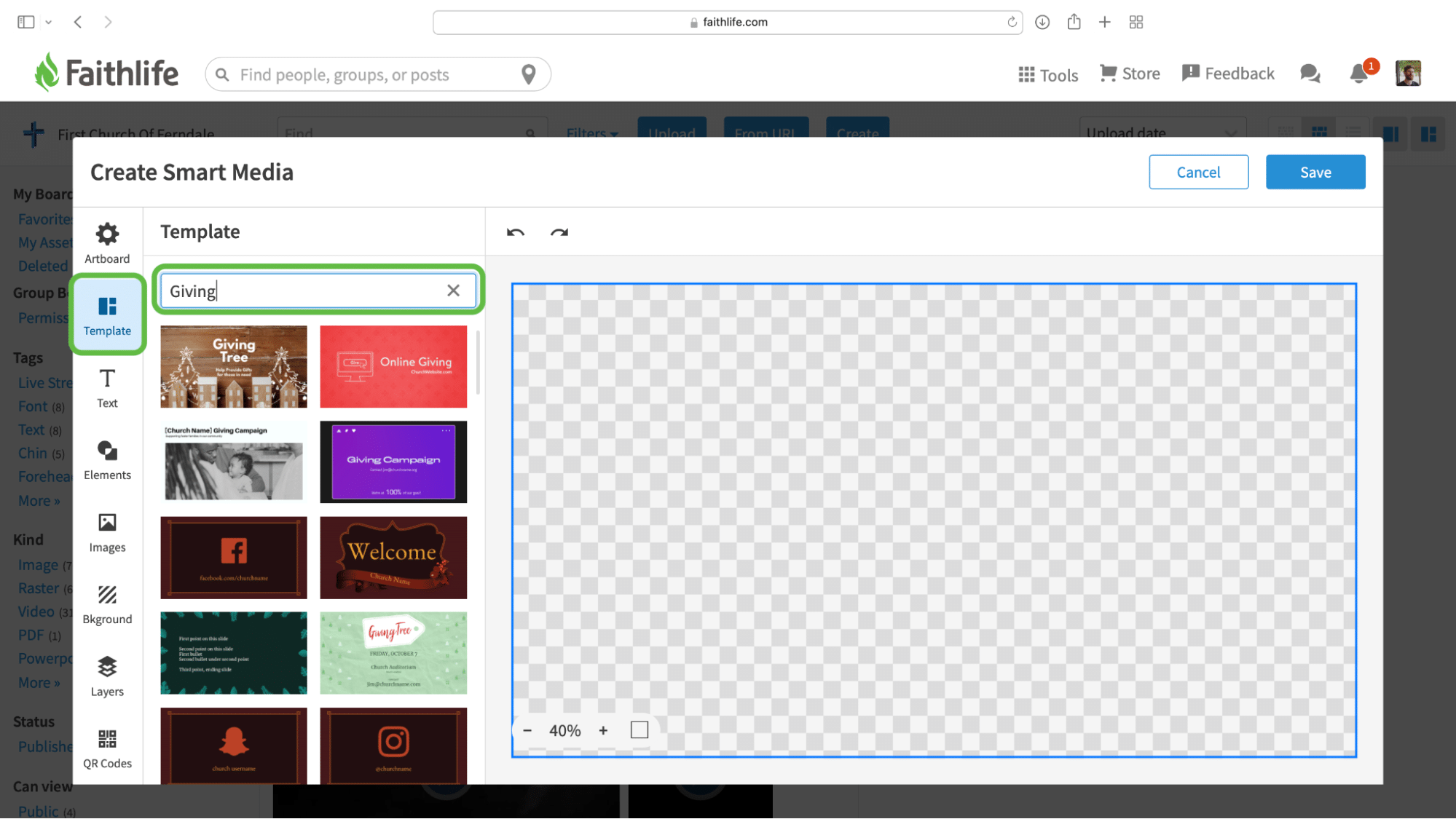 Note: To create only a QR code to add to your file vault, skip adding a template and continue below.
Click QR codes and select an option from the list.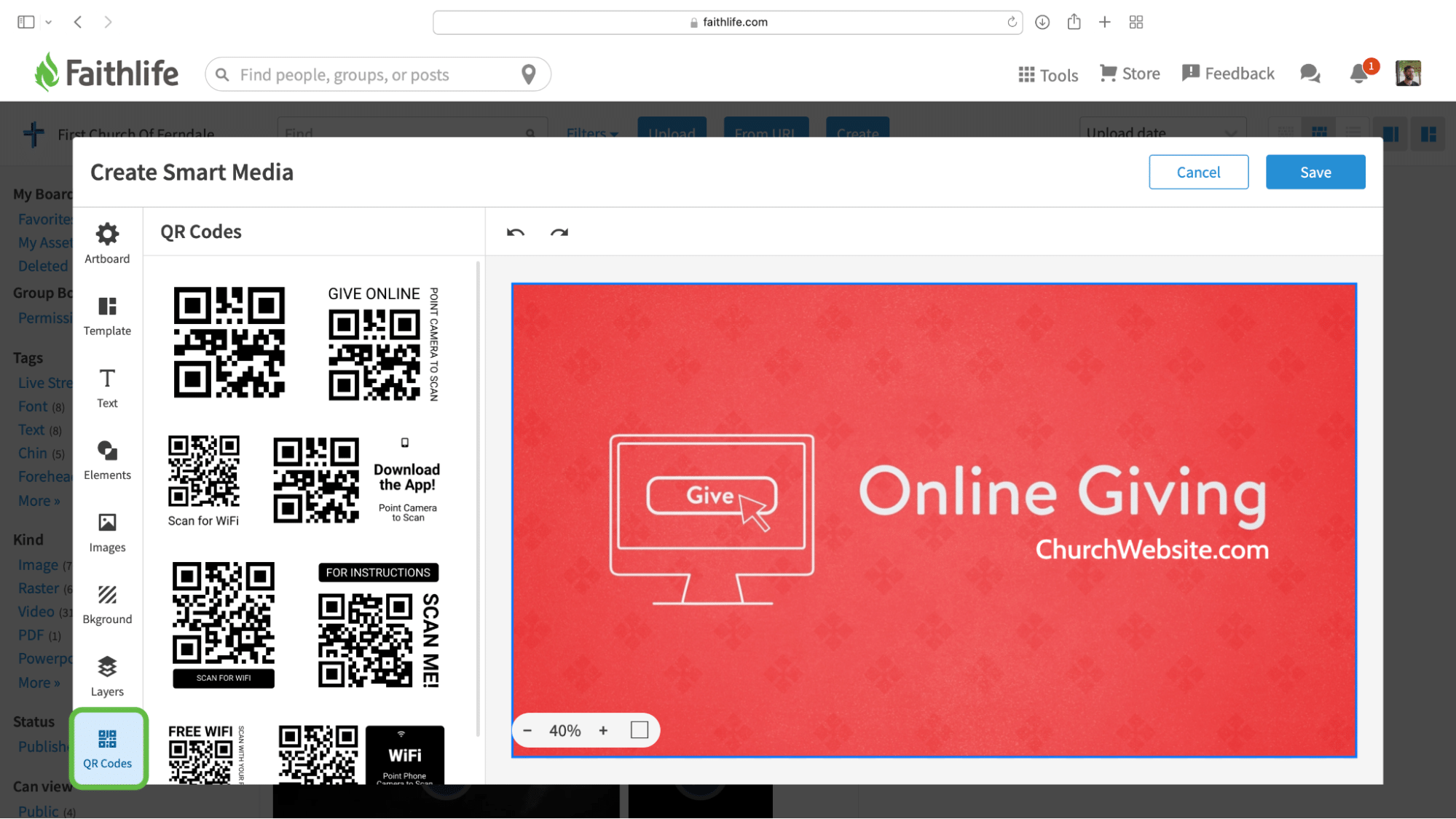 With the QR code selected, paste your Giving form link in the URL field. Adjust the color and any other settings.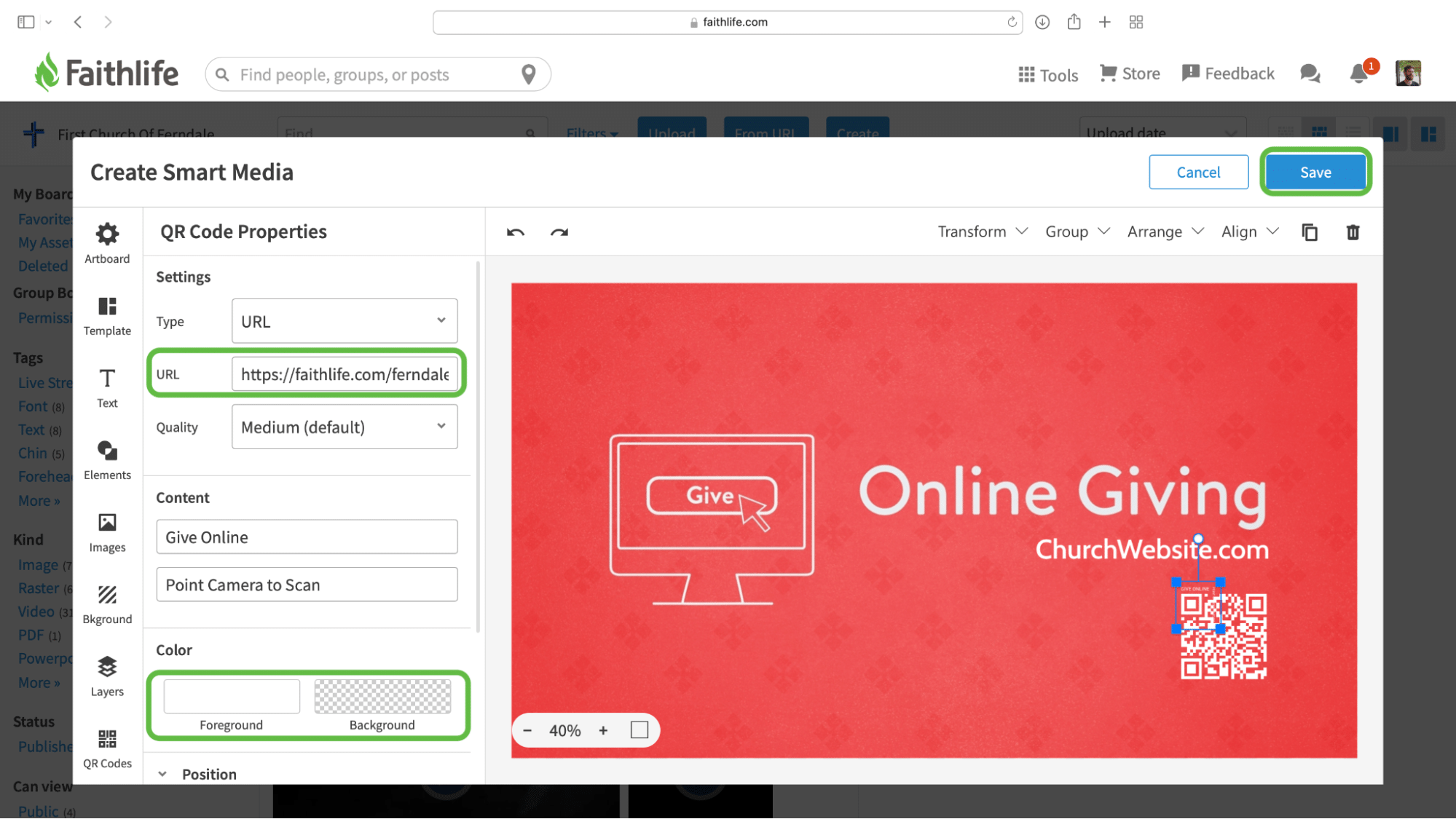 Note: Set the QR code background to transparent to use the QR code as an overlay on another image.
When you've finished, click Save.
5. Download your media.
Your custom media will show in your file vault. Click Download to save it to your computer.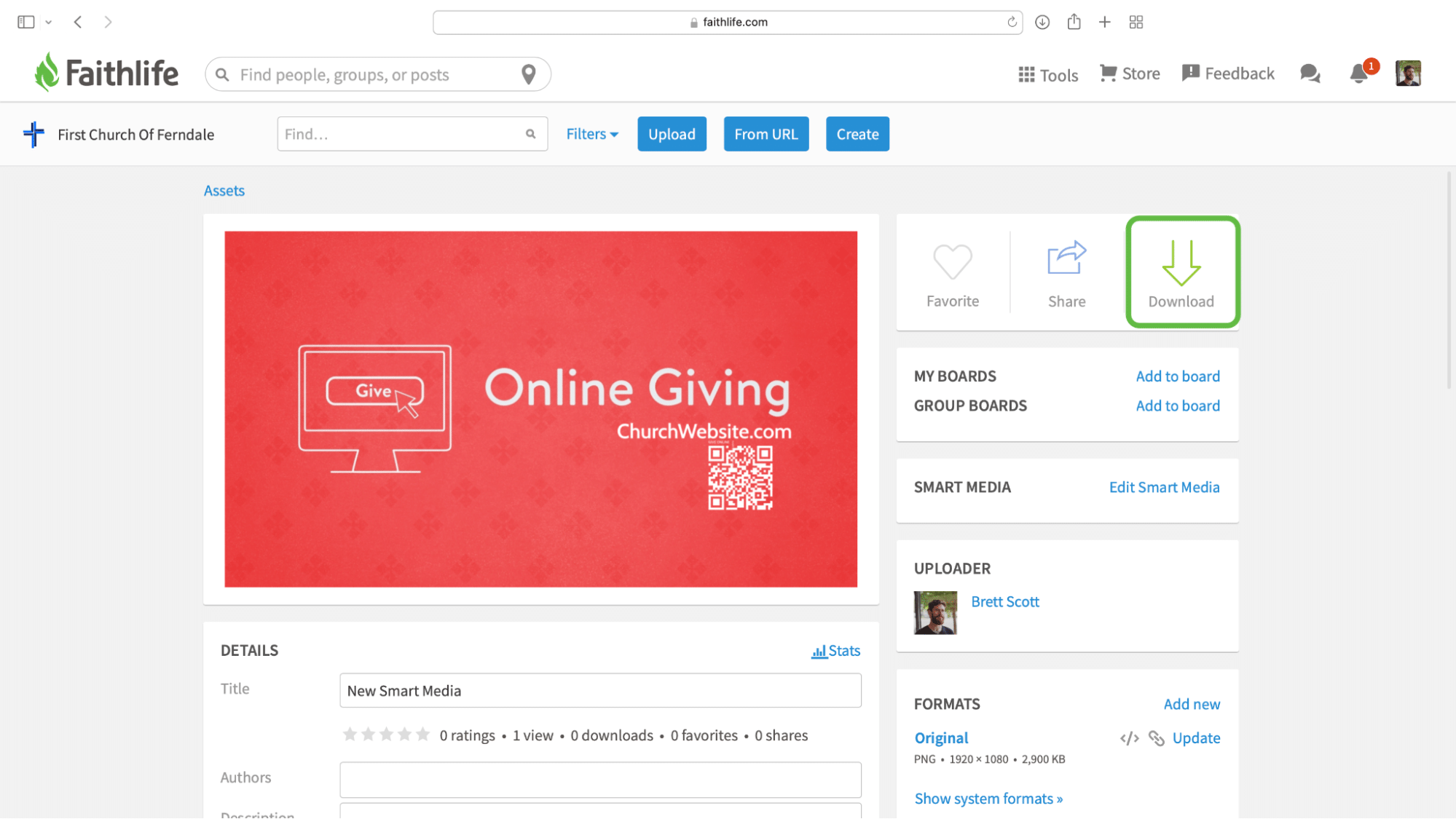 Note: Learn more about creating media with the Smart Media editor.