Your Faithlife group allows you to track your relationships with others, including other businesses or organizations, like organizations that donate to your church or key contacts for maintenance or service companies that serve your church.
Keeping key details about organizations your church has a relationship with in a central location makes those details accessible to those who may need it. Any admin or moderator in your church group can access important contact details for each organization from the Admin panel in your church group.
View Your Existing Organizations
Go to Faithlife.com and log in. Select your church group in the left-hand Groups panel.
Scroll down to the Admin panel and select Organizations.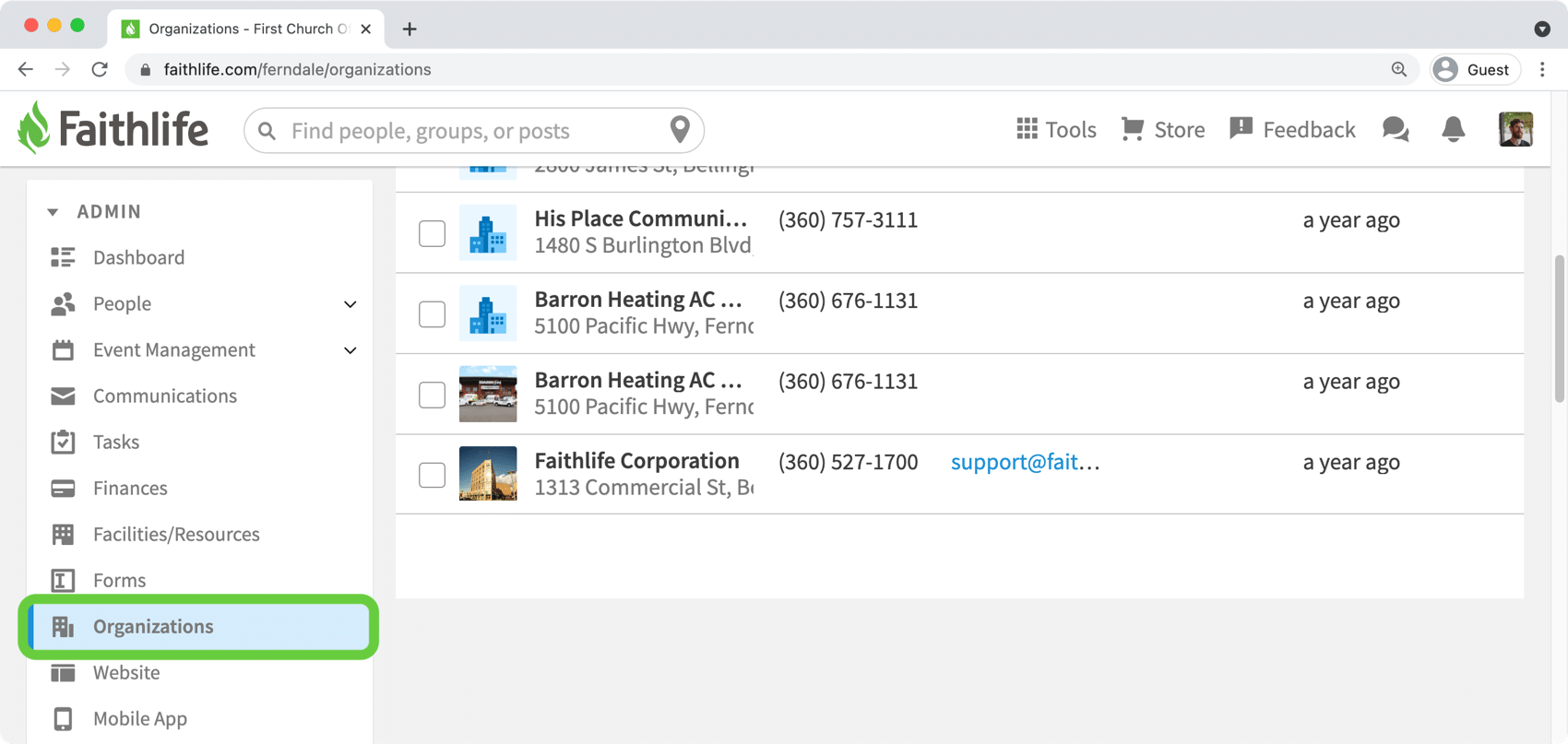 Note: You must be an Admin or Moderator in your church group to view the Admin panel.
Filter, Sort, or Search
Your existing organizations show in a table you can filter, sort, and search.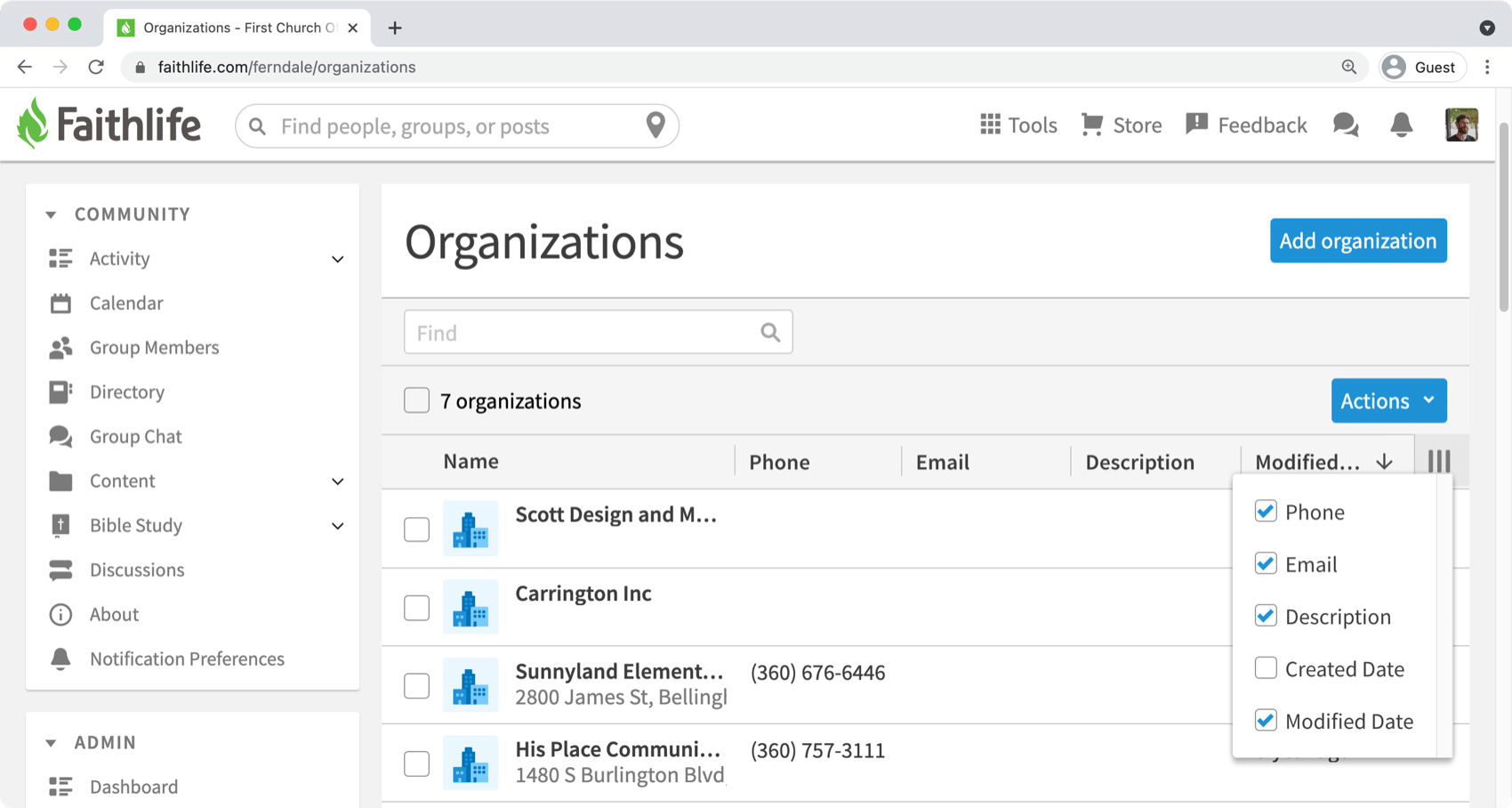 Filter: To show or hide columns of information, click the columns icon and check or uncheck columns.
Sort: Click any header to sort the table by that column.
Search: Provide a search term in the Find field above the table.
Add an Organization
Click Add organization to add a new organization to your church database and provide basic details for the Organization. To link a person to the Organization, be sure to add a primary contact.
Select a contact type from the dropdown (e.g., Primary Contact).
Search for an existing Person record or create one via the dropdown.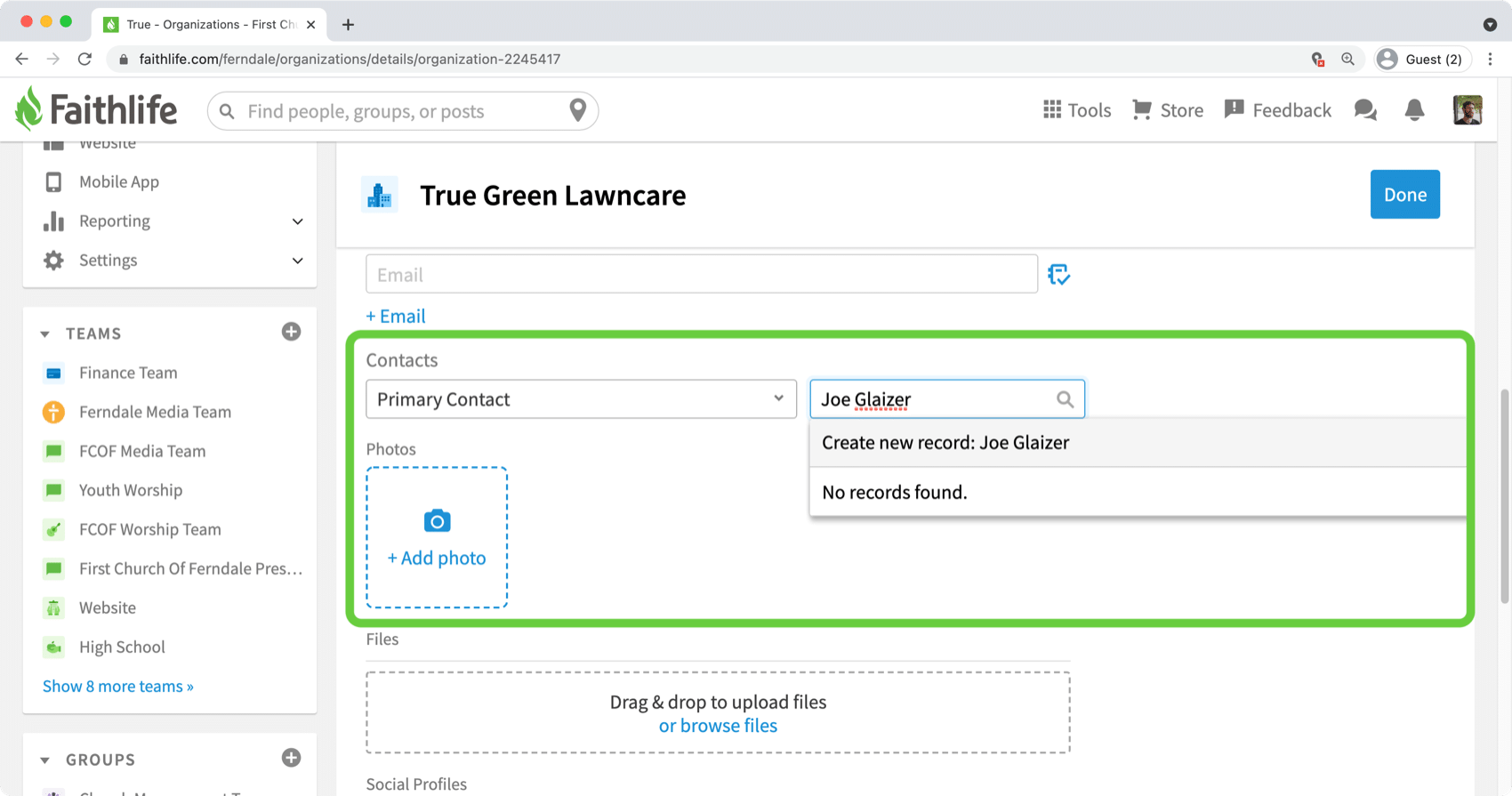 When finished, click Done to save the Organization.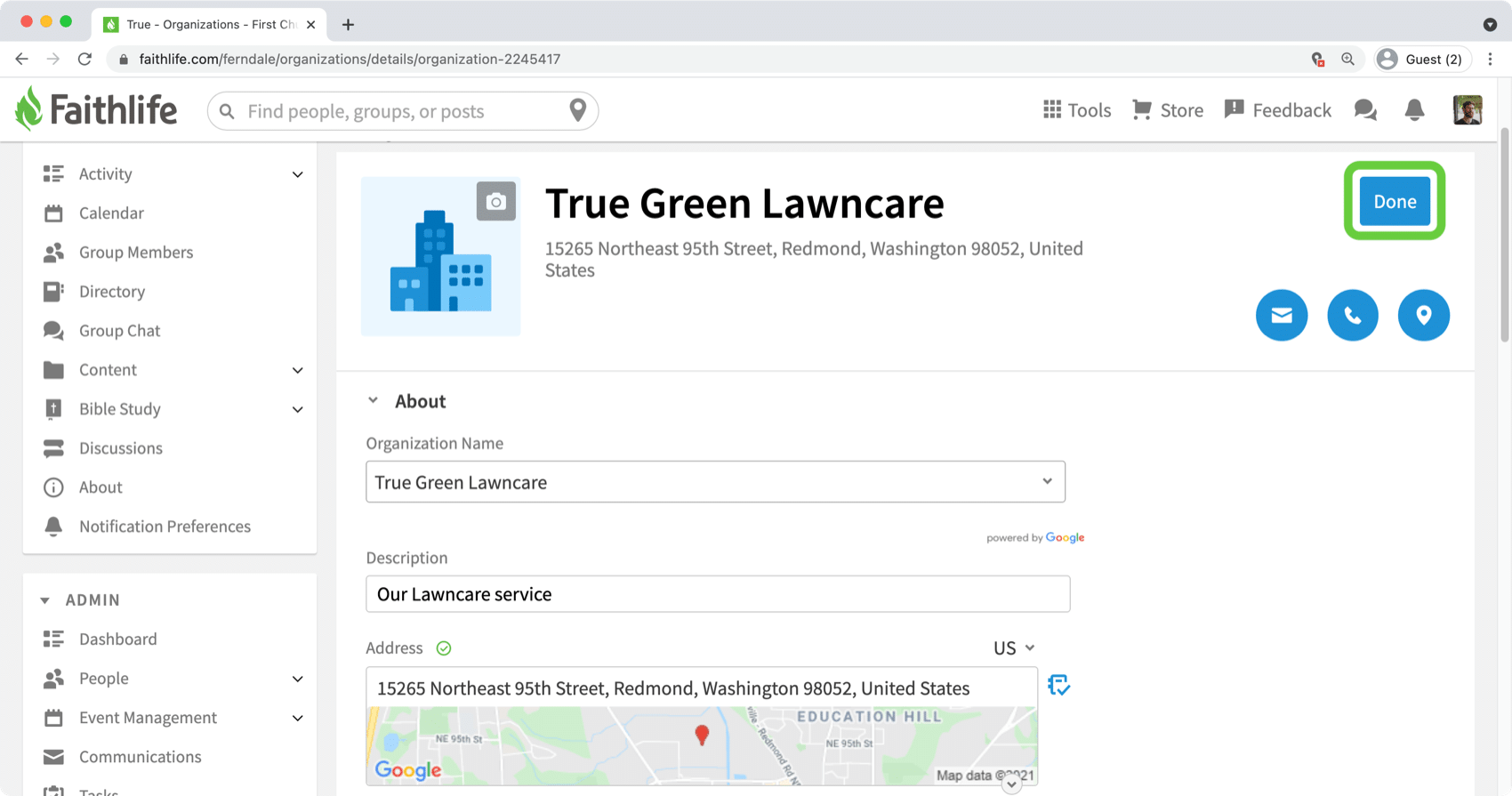 You can keep track of interactions with the Organization at the bottom of the entry. Click + Interaction to track an interaction. All previous interactions show in the table.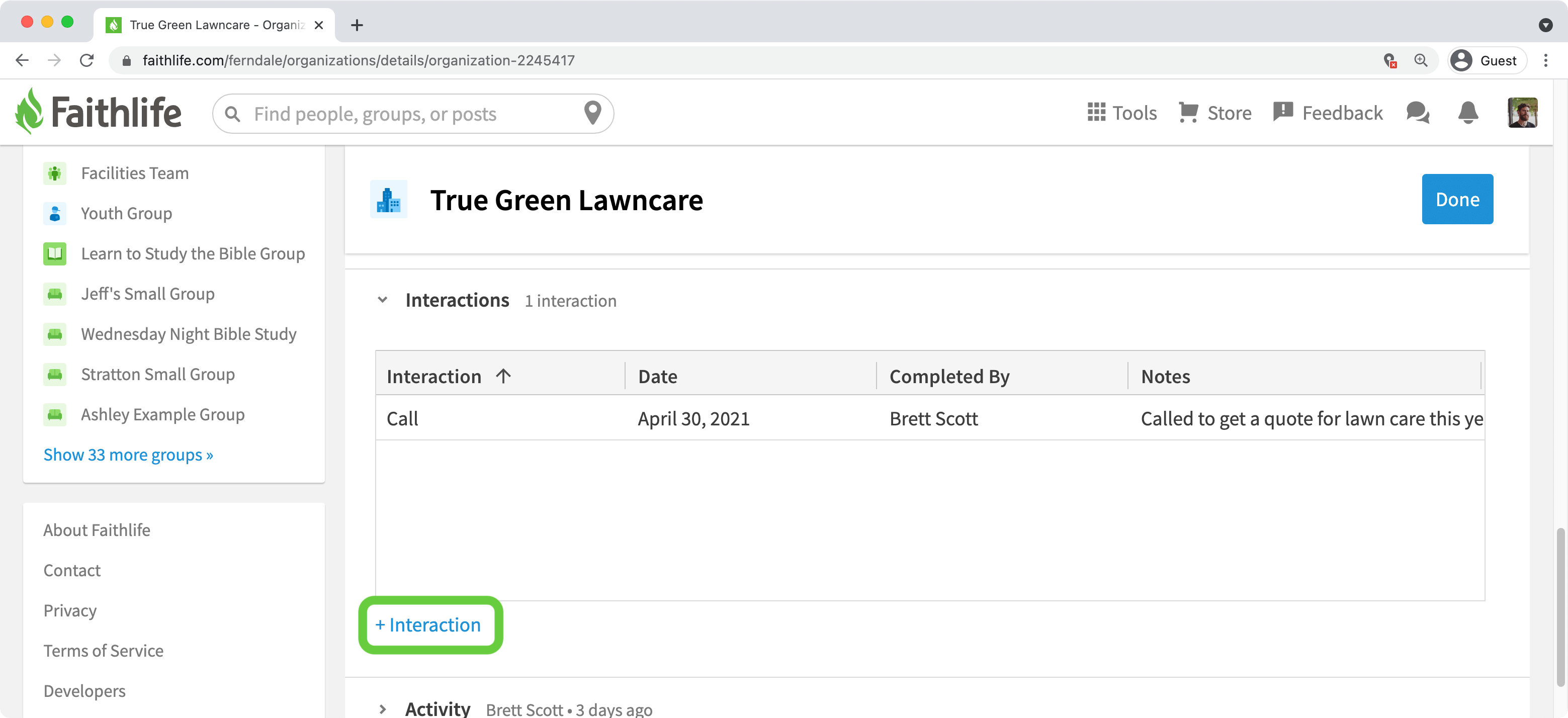 Did you know? If you use Faithlife Giving, you can accept donations from organizations? Detailed giving statements will show in the Giving Portal of any Primary Contact for the organization. Learn more about organizational gifts.
Delete an Organization
Check any row(s), click the Actions button, and choose Delete Organization.