Proclaim uses your Faithlife Music library as the source for all your lyrics. We tend to think that more songs is better, but sometimes you may want to remove a song from your library to keep it from showing up in searches.
With Faithlife Music, there are a couple different ways to accomplish this.
Delete your arrangements
Go to the song you want to delete on Faithlife Music. You can get there from Proclaim by, with the song selected, clicking the Faithlife Music logo in the top right corner of the Edit pane.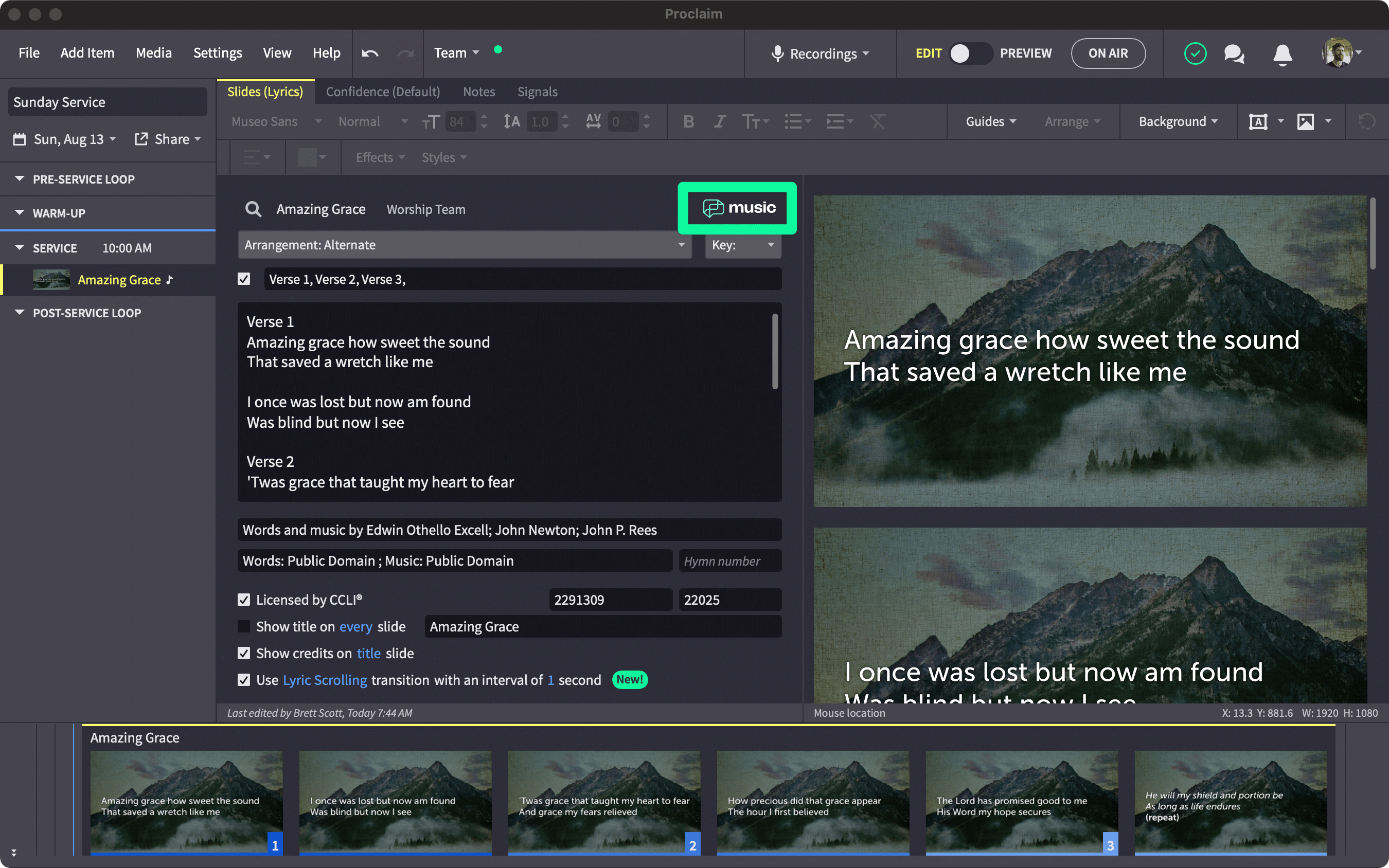 You may need to sign in using your Faithlife account before you can make any changes.
Once you've signed in, click the three vertical dots next to each arrangement and select *Delete*. This will remove the song from your catalog and keep it from showing up in your searches in Proclaim.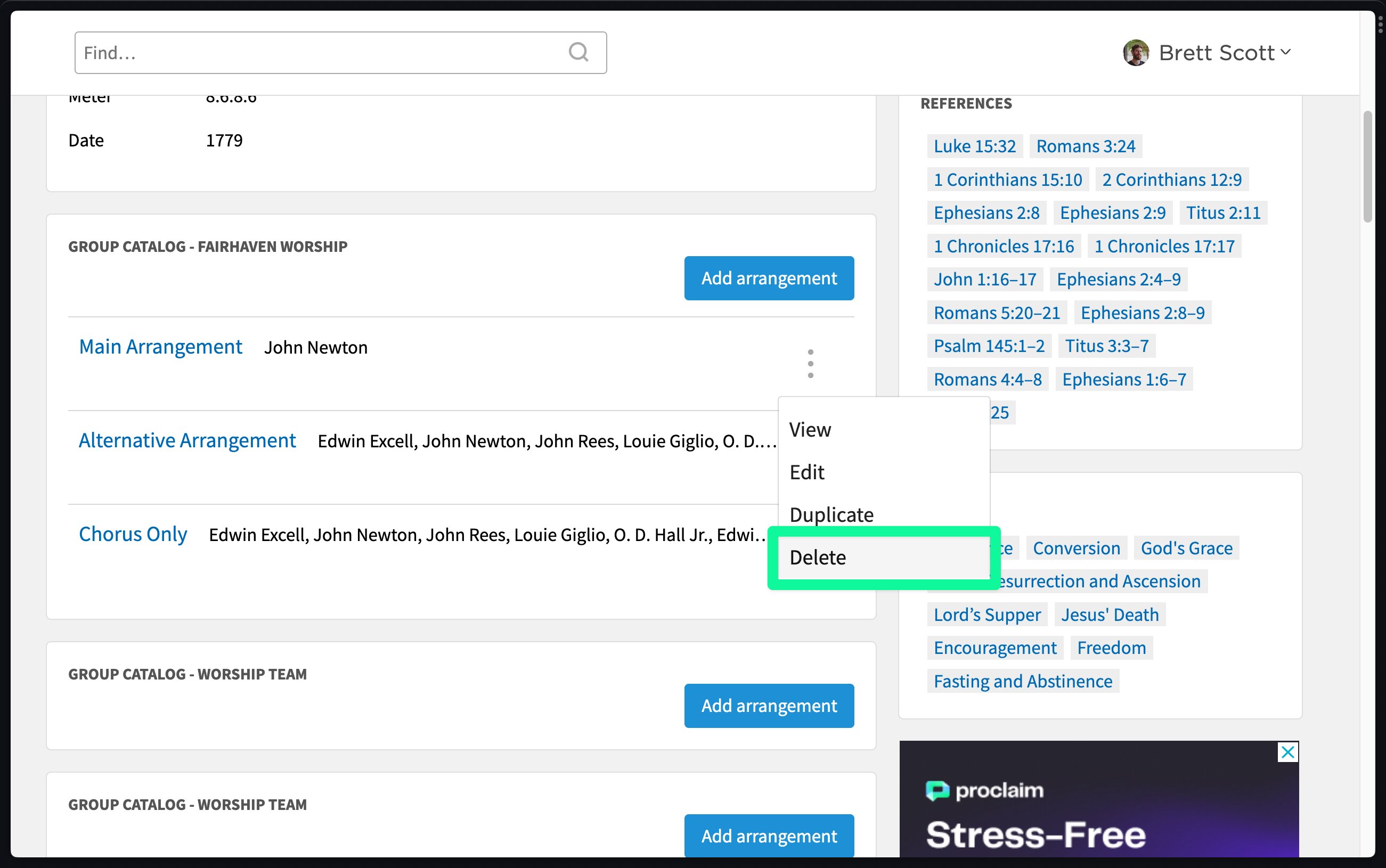 Delete the song entirely
Most of your church's songs are probably linked up to a canonical version of the song. This is the official version that Faithlife uses. You may have songs that are private: ones that you created for exclusive use at your church.
To remove these songs from your catalog, delete all the arrangements on the song like you did above. Then, click Edit, then Delete. While you'll still see the song when you view your church's catalog, it will not have a check mark next to it, and will not show up in your Proclaim search results.