If you're having trouble with your Faithlife product, you can always visit status.faithlife.com to see if there's a service outage or other incident. Click Subscribe to Updates at the top to be alerted to any outages or incidents.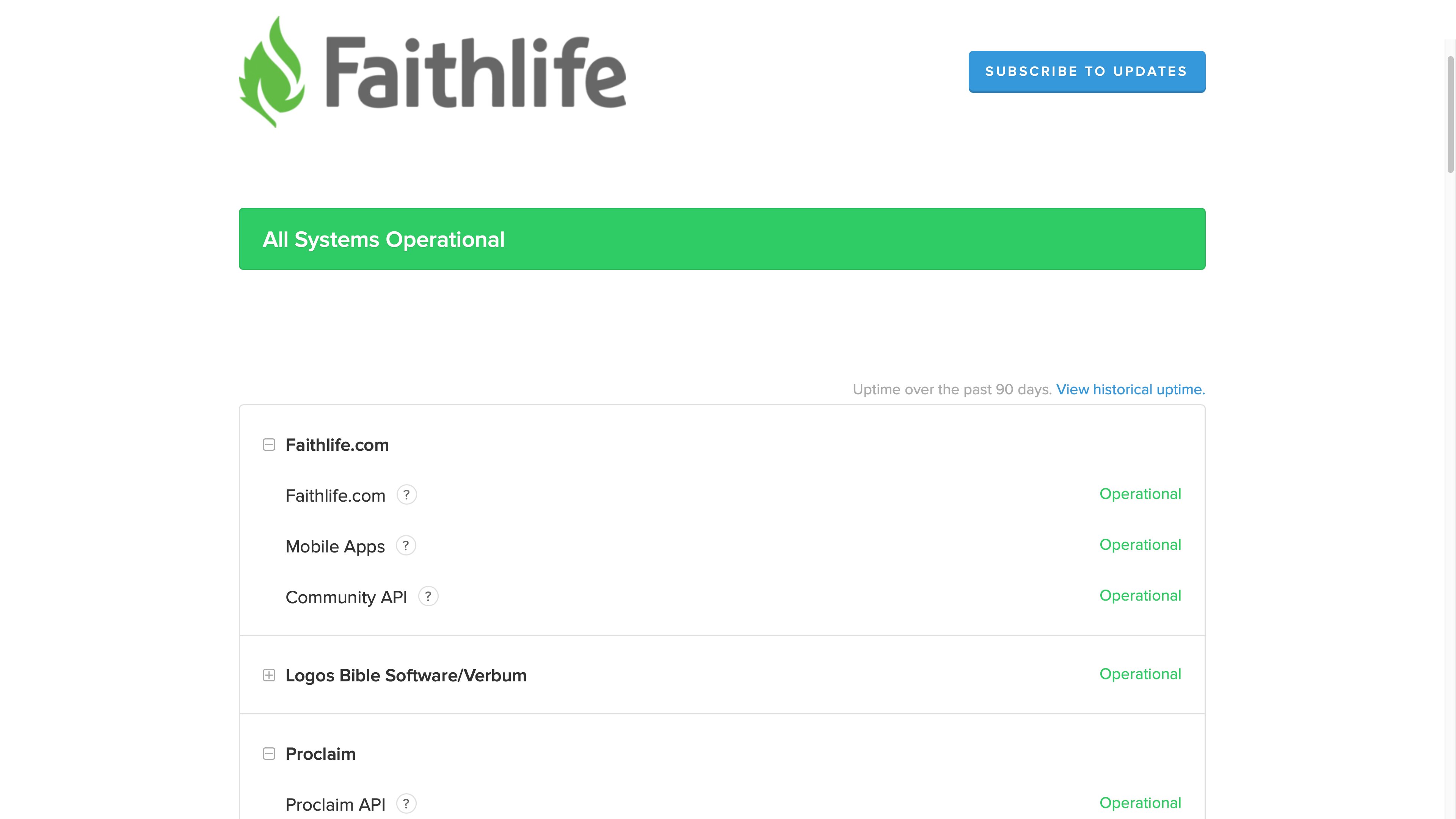 The site lists every Faithlife product or service and its current status. Simply scroll through the list to find the one you're looking for, click the plus icon to expand a product and view included services, scroll down to view system metrics like response time and error rate, or scroll to the bottom to view past incidents and events.
If the team at Faithlife is planning routine maintenance on a product or service, you'll also find this information displayed.