You can send feedback (along with a detailed log) by shaking your mobile device, providing a basic description, and tapping Send.
1. Enable Shake to to give feedback
To send feedback, you need to enable shake to give feedback.
Tag the Navigation drawer icon .
Choose Settings.
Toggle Shake to give feedback on.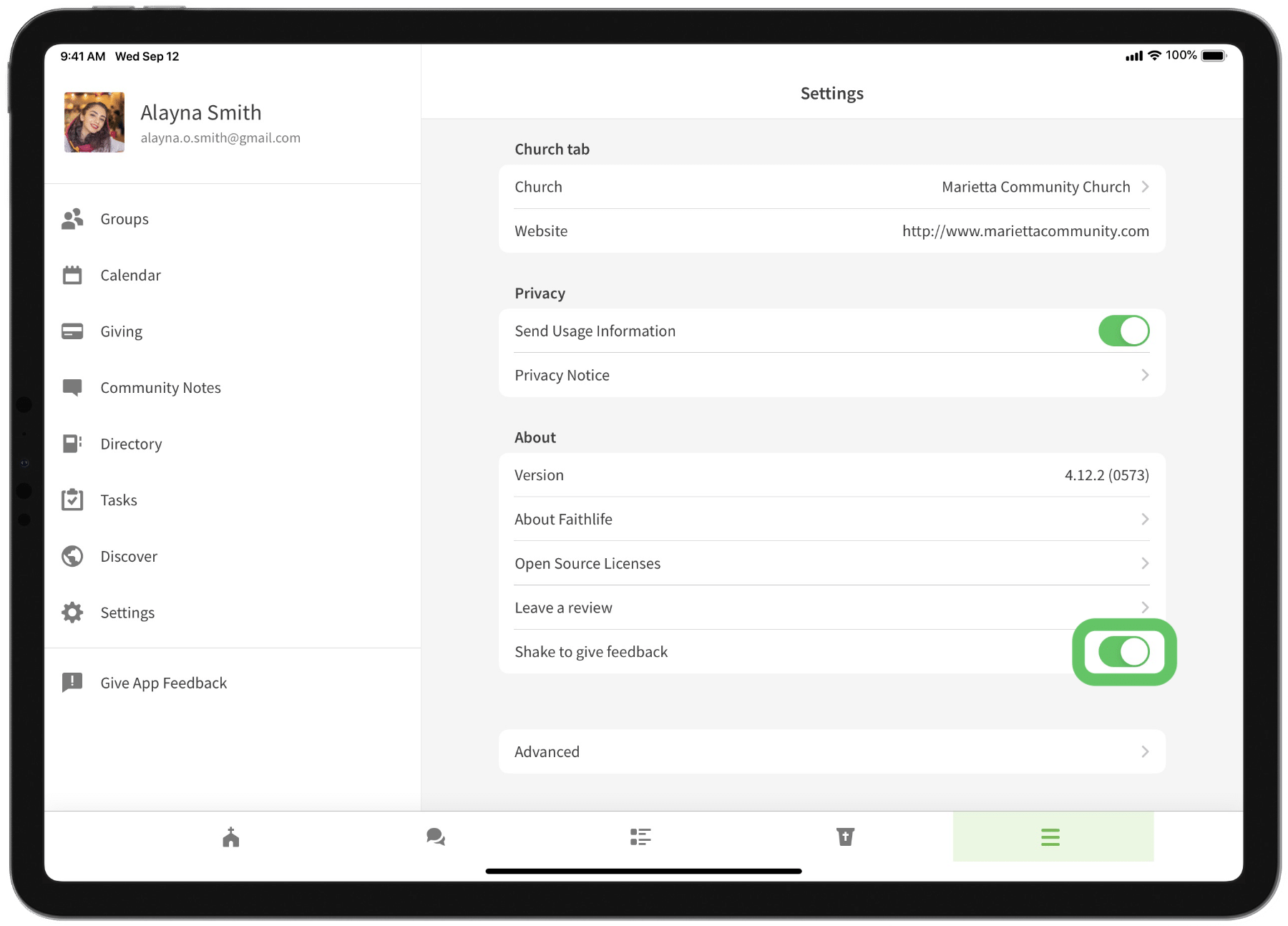 2. Shake your device.
When you experience a repeated error, shake your device to bring up the Give App Feedback modal. The feedback process automatically includes a screenshot, which you can edit or toggle off.
To provide detailed help for our developers, ensure App logs is toggled on. You must provide a message before tapping Send to send in your feedback.