Churches often want to show text on a confidence monitor output in Proclaim without showing that text on the in-service screen (e.g., during a musical solo). While you can accomplish this in several ways, the simplest approach is to change the service item text to transparent.
Note: This article assumes you already have a confidence monitor set up. Click here for general help setting up your display outputs.
1. Change the text to transparent.
Click the font color dropdown and drag the transparency slider to the bottom.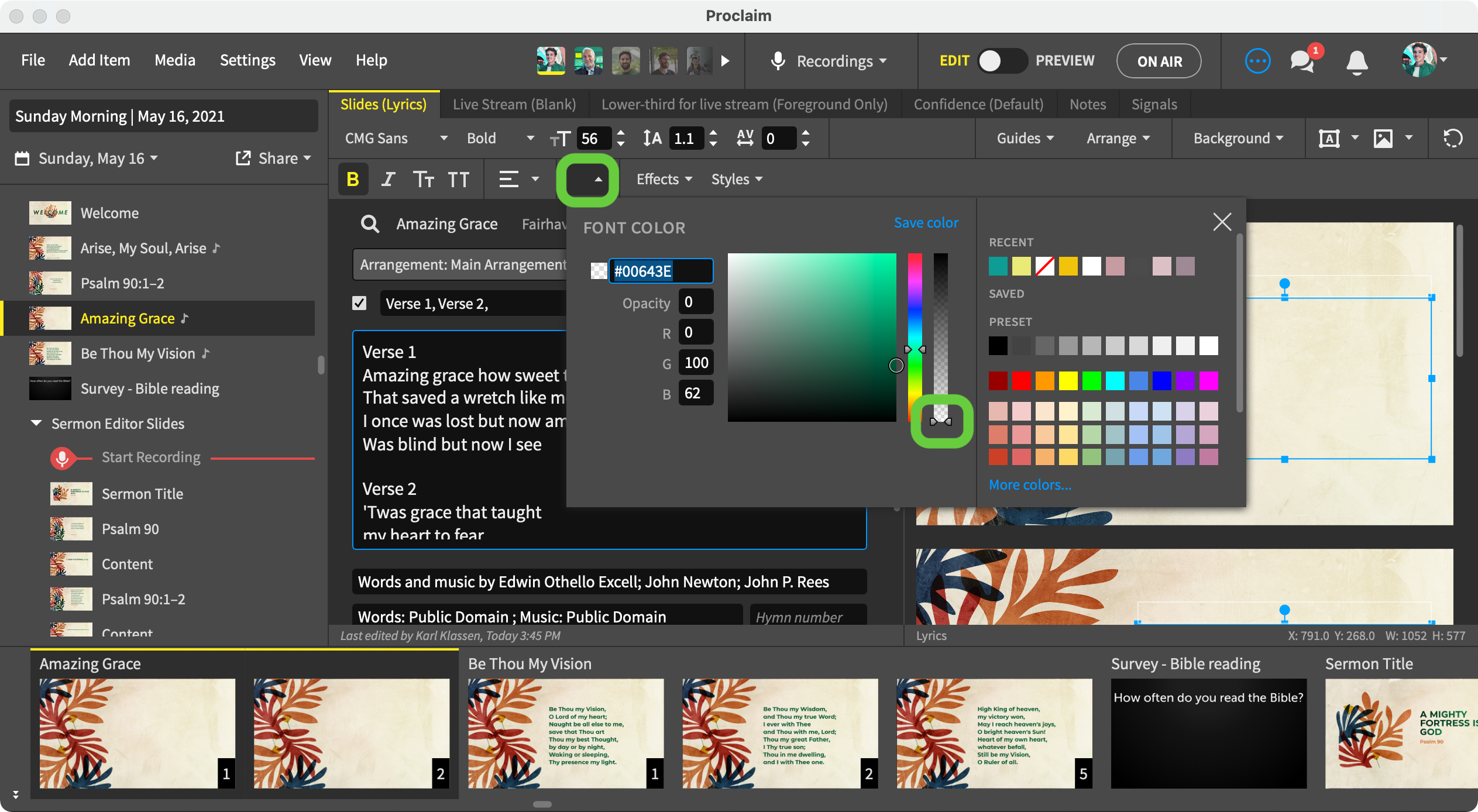 2. Change the slide background.
If you want the in-service screen to show a photo or a stylized slide, change the service item background from the Background menu.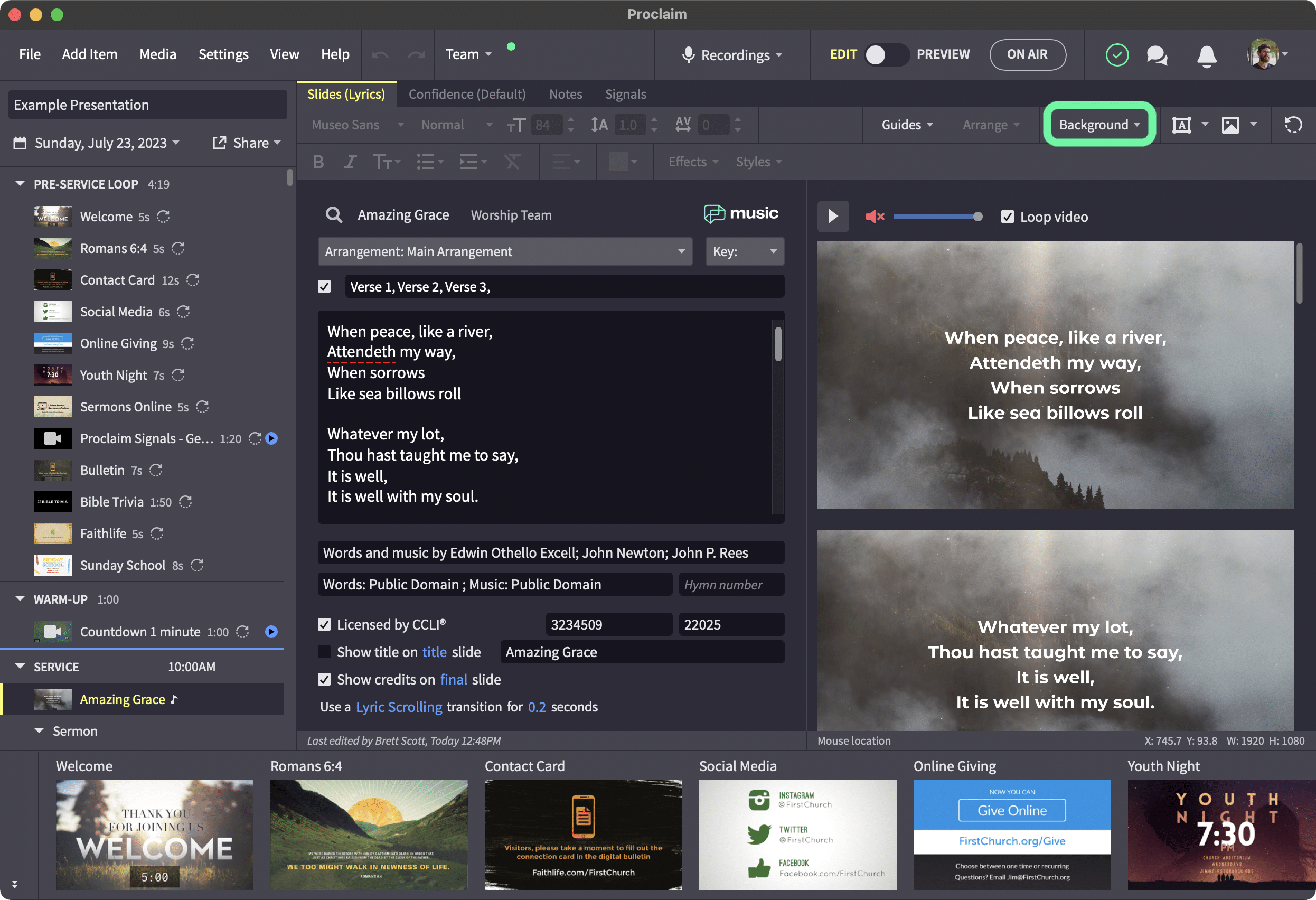 Both the preview pane and the timeline slider below will show the update congregation-facing screen with your text overlay set to transparent.
Note: If you don't want the slides to visibly change on the in-service screen, be sure to remove any transition between slides. Learn about slide transitions.
3. Go On Air.
When you go On Air, your confidence monitor will show the text in white while your in-service screen will retain the transparent text styling.