When givers contribute non-cash items like a vehicle, office furniture, catered meals or more, you can mark their donation as an in-kind gift.
Note: Learn more about cash, check, and all other manual gifts.
1. Open the Gifts Menu.
Go to Faithlife.com, sign in, and select your Finance Team from the Groups Panel. Click on the Gifts tab in your Finance Team.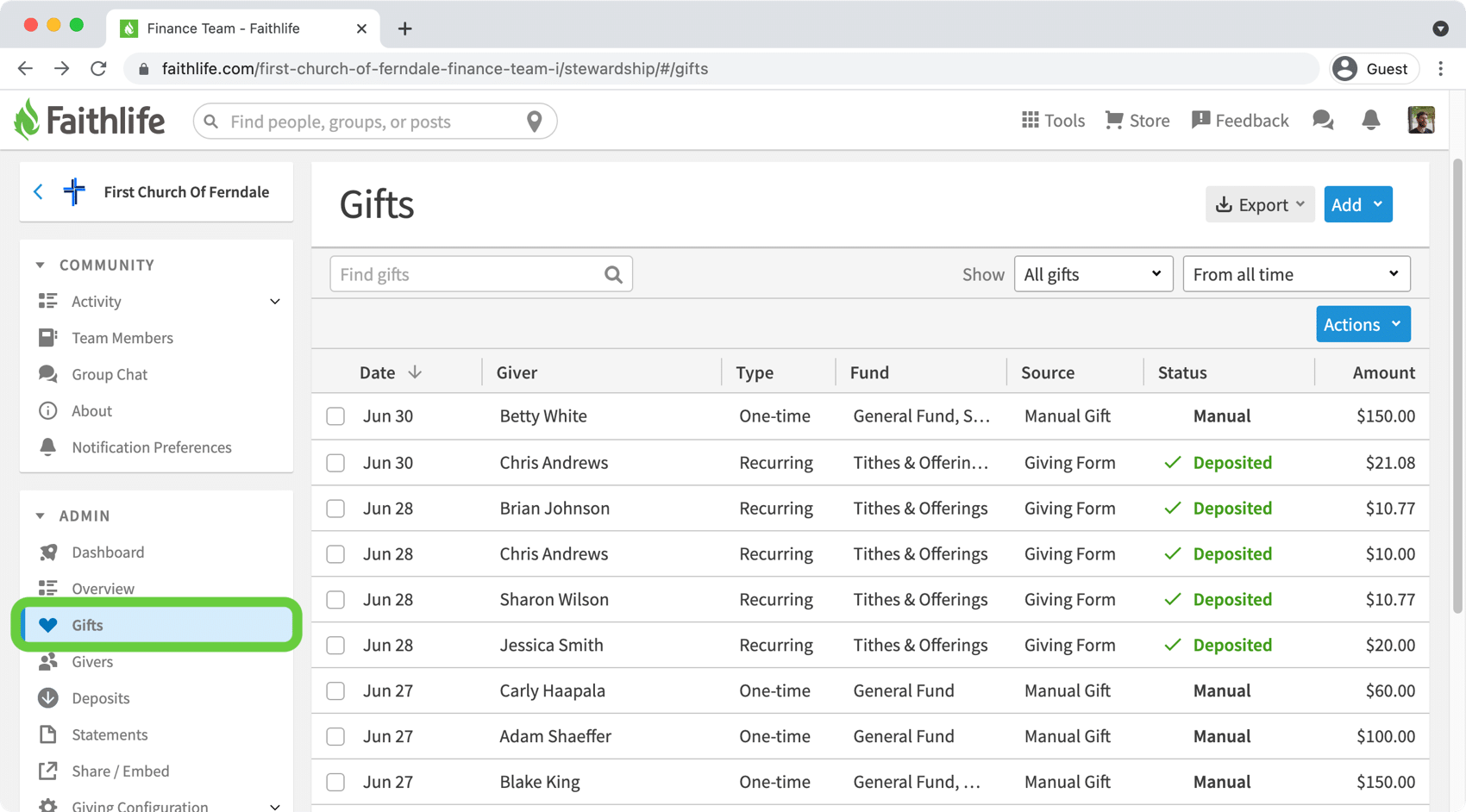 2. Add a new gift.
Click Add and choose Manual gift.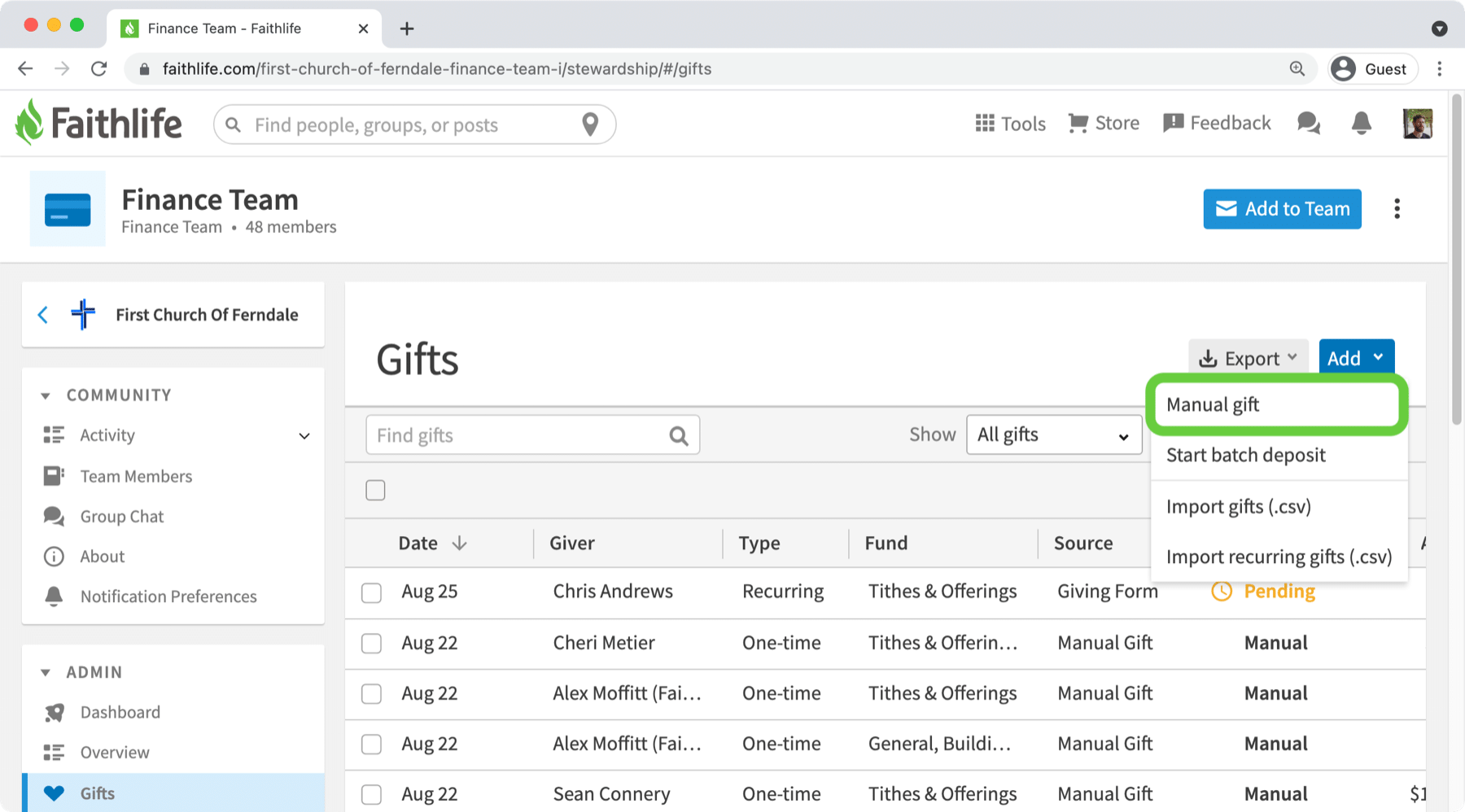 Note: Any member of your Finance Team can customize the emailed in-kind receipt from Giving Settings. Learn more.
3. Provide gift details.
Check Send Receipt to ensure the giver receives an in-kind receipt for their donation. Be sure that the giver has an email address on file.
Select In Kind in the Gift Type dropdown.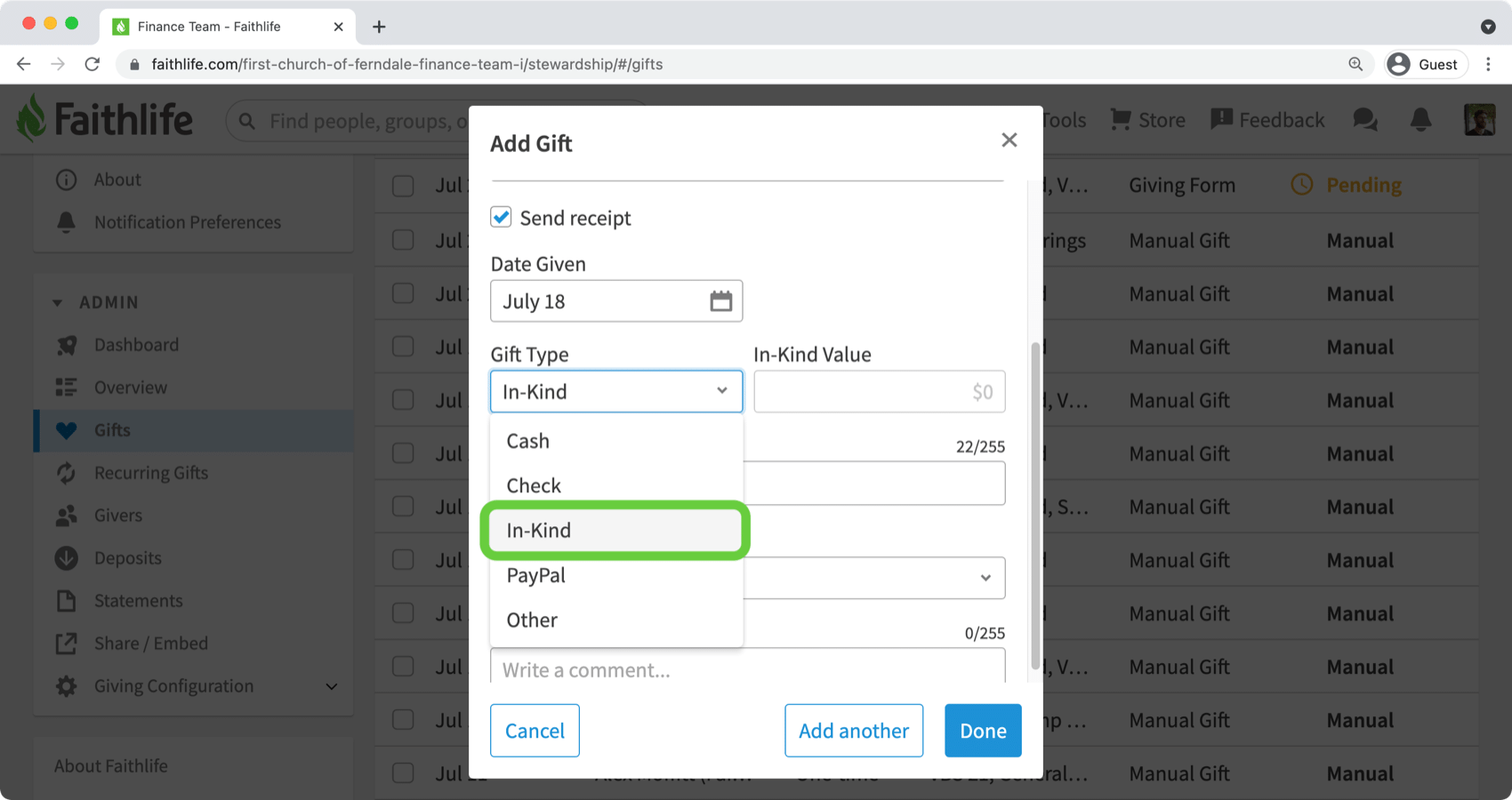 Provide information in the In-Kind Value (optional) and Description of Item Donated fields.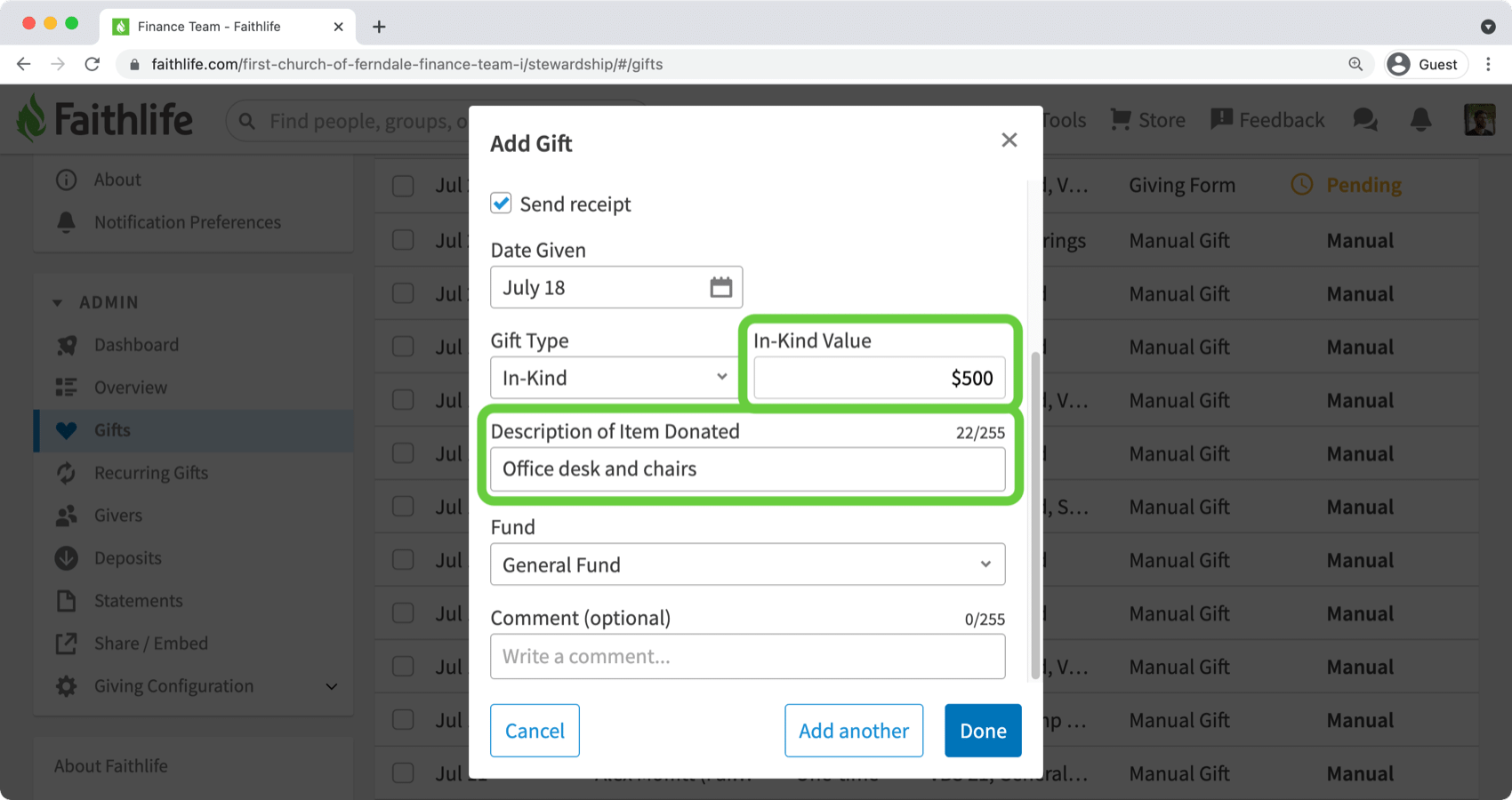 Click Done to save the gift.
Note: The Internal Revenue Service requires the donor appraise the value of any in-kind contribution they make to your church. For this reason, although you may choose to assign a value to the gift for your internal accounting purposes, that value will not be shared with the giver. It is for your internal records only.