When you build your Faithlife Site, you add content by adding widgets in sections. To rearrange the content on a page, move the widget or the entire section while in edit mode.
Note: You must be an admin or a moderator in your parent church group or a member of the Website team to edit your church's website. Learn more about working with your website team.
1. Enter Edit Mode.
Go to your Faithlife website and login. In the top right-hand corner, click Edit Site.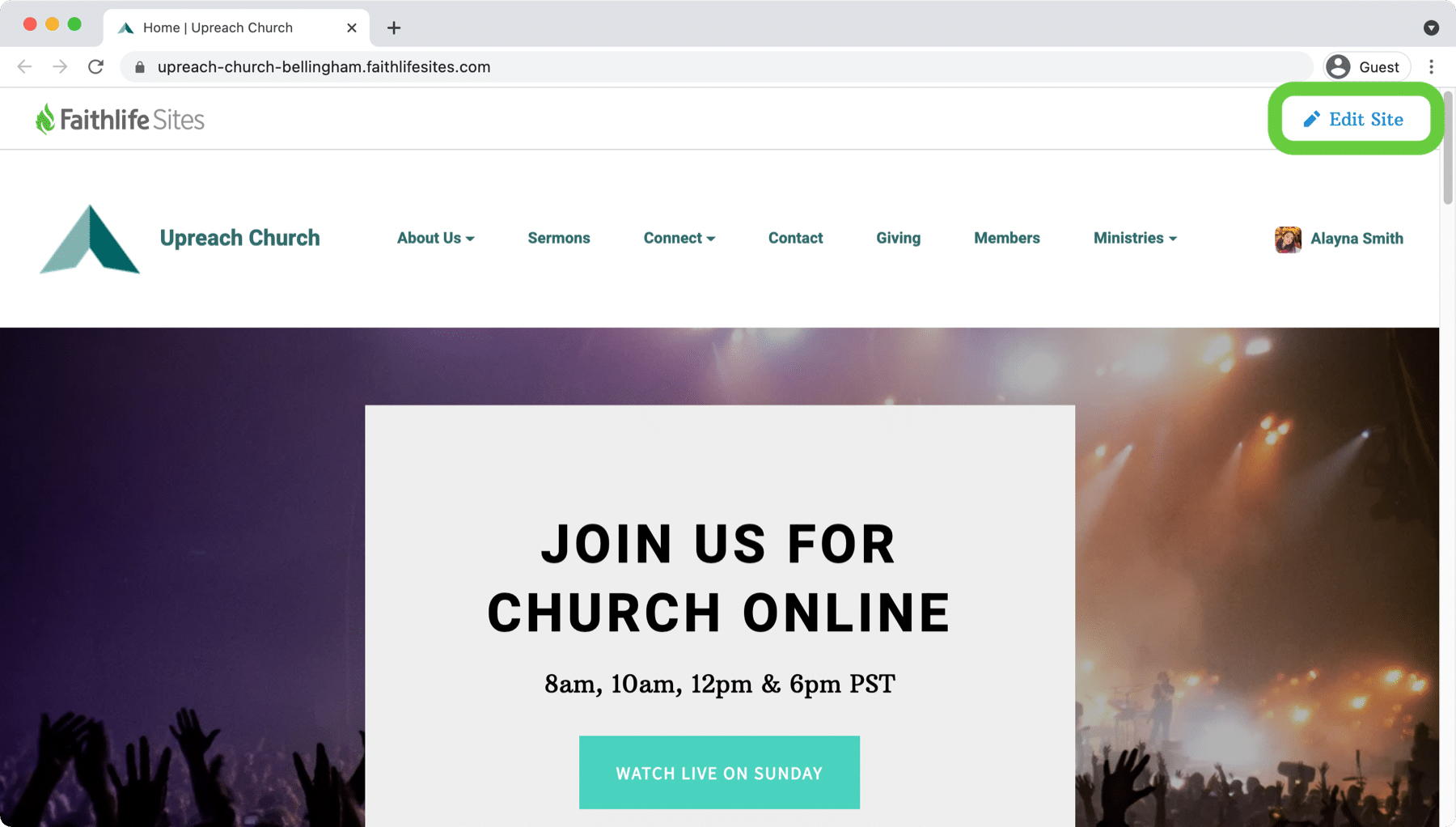 Note: Once editing your site, ensure the blue toggle at the top of the page is set to Edit.
2. Move site sections or widgets.
Navigate to the page you want to edit and hover your cursor over any section or widget. One of left/right move arrows (


) or up/down move arrows (


) arrows will appear, which will move the section or widget the desired direction.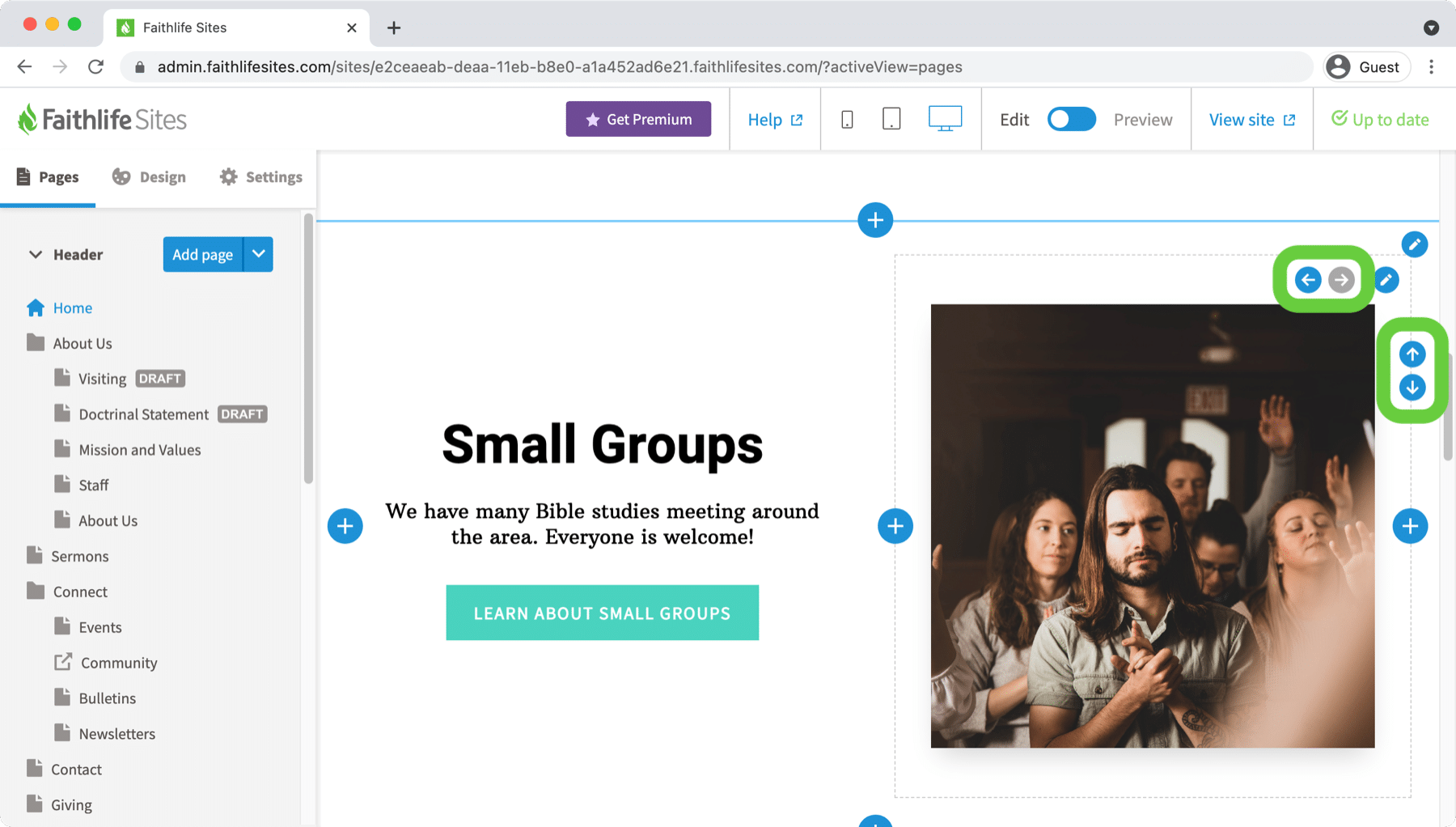 Note: If an arrow is gray, the section or widget cannot be moved that direction.
3. Publish changes.
To make your changes live to the public, click Publish changes in the top right-hand corner of the webpage.