Facebook pixel helps you measure the effectiveness of your advertising on Facebook by measuring traffic on your church website. The data pixel collects on each site visitor helps you measure the results of your ads, ensure you are showing your ads to the right people, and drive more engagement.
Create and copy your Facebook pixel ID
To use pixel on your site, you will need to find your pixel ID on Facebook.
Open the Events Manager on Facebook and login.

Add a new web data source.

Click the green plus, choose Web and click Connect.

Choose Facebook Pixel and click Connect.

Click Continue.

Give your pixel a name and click Continue.

Note: If a popup shows prompting you to install pixel code, click the × to close the popup. For basic integration, you'll need only the pixel ID.

Select and copy your pixel ID number.

Note: For more help with Facebook pixel, visit the Facebook support center.
Add your pixel ID to your Faithlife website.
To get started, navigate to your church website and sign in if necessary.
Click Edit Site to enter edit mode.

Click Settings in the left-hand panel.

Scroll down and paste your pixel ID.

Click Publish changes to make your changes live.
Interact with pixel data on Facebook.
The pixel should show as an active integration on your site.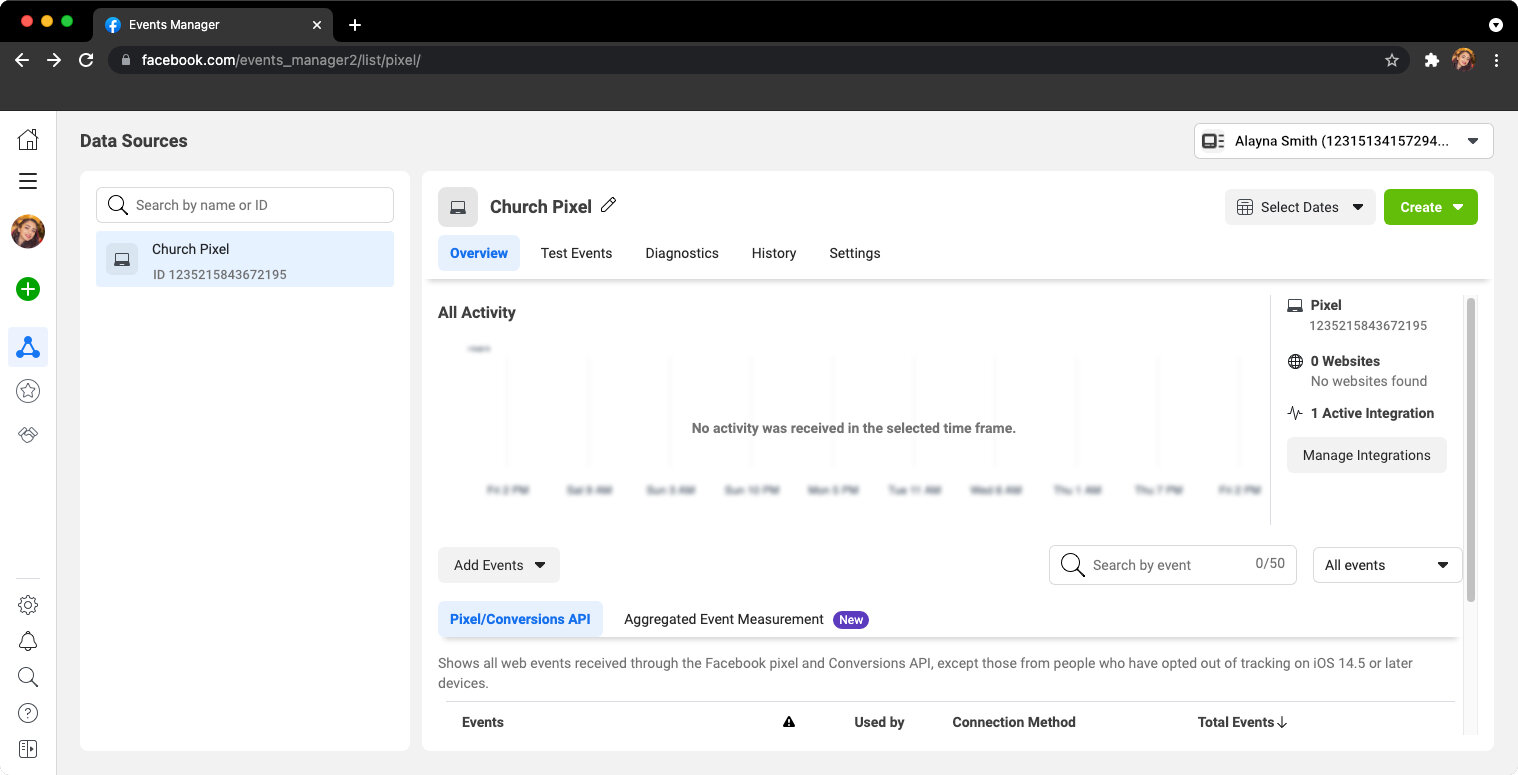 Add events, create ads, create custom conversions and more. Visit the Facebook support center for more help using Facebook pixel.