Note: If you are a church staff member,learn how to set up kiosks here.
If your church has set up a check-in/out kiosk for your event, you can check-in with an email or phone number as you arrive.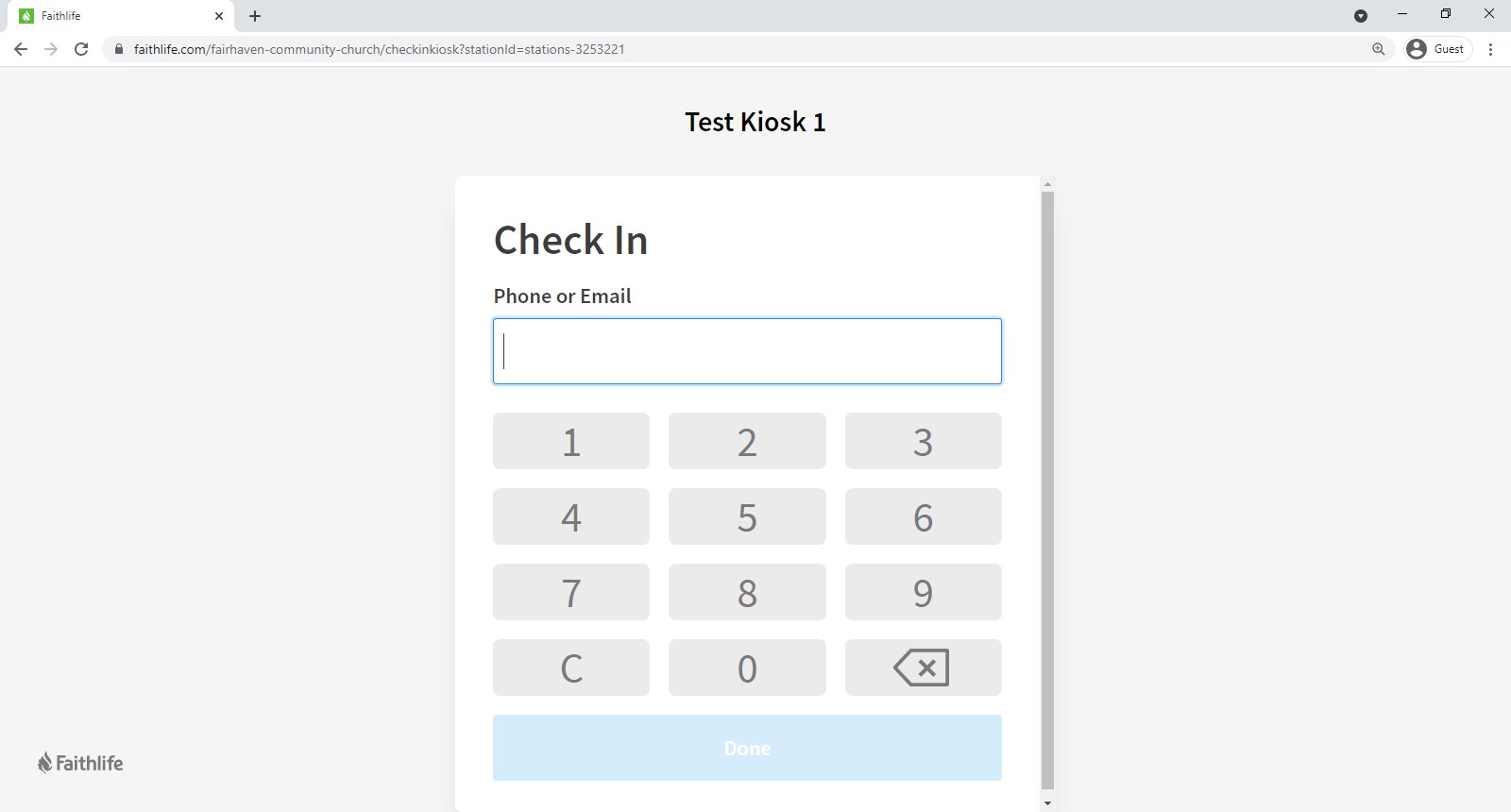 If your church doesn't have a record of your email or phone number, you can add your information and then check in.
If there is a record of your email or phone number, the kiosk will display a list of everyone in your family.
Complete Check-In
Select everyone in the family who needs to be checked-in and click Check in.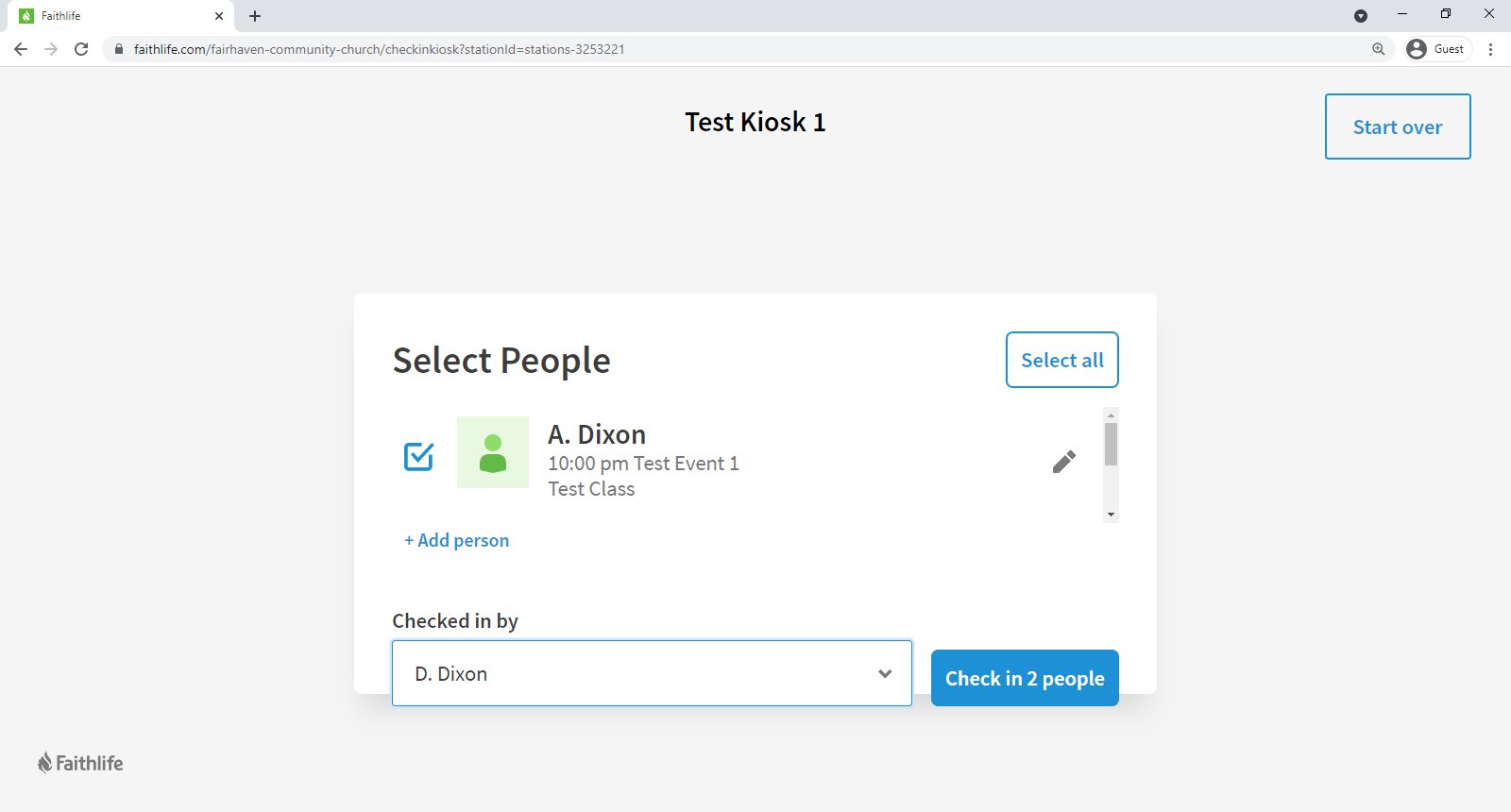 Note: Click Select all to select everyone in the family quickly.
Add People to a Family
Click Add person to check in a family member who doesn't appear in the list. Fill out details for the family member, including allergy information. Select Add another to add an additional family member's details. Repeat until all family members are entered and click Done.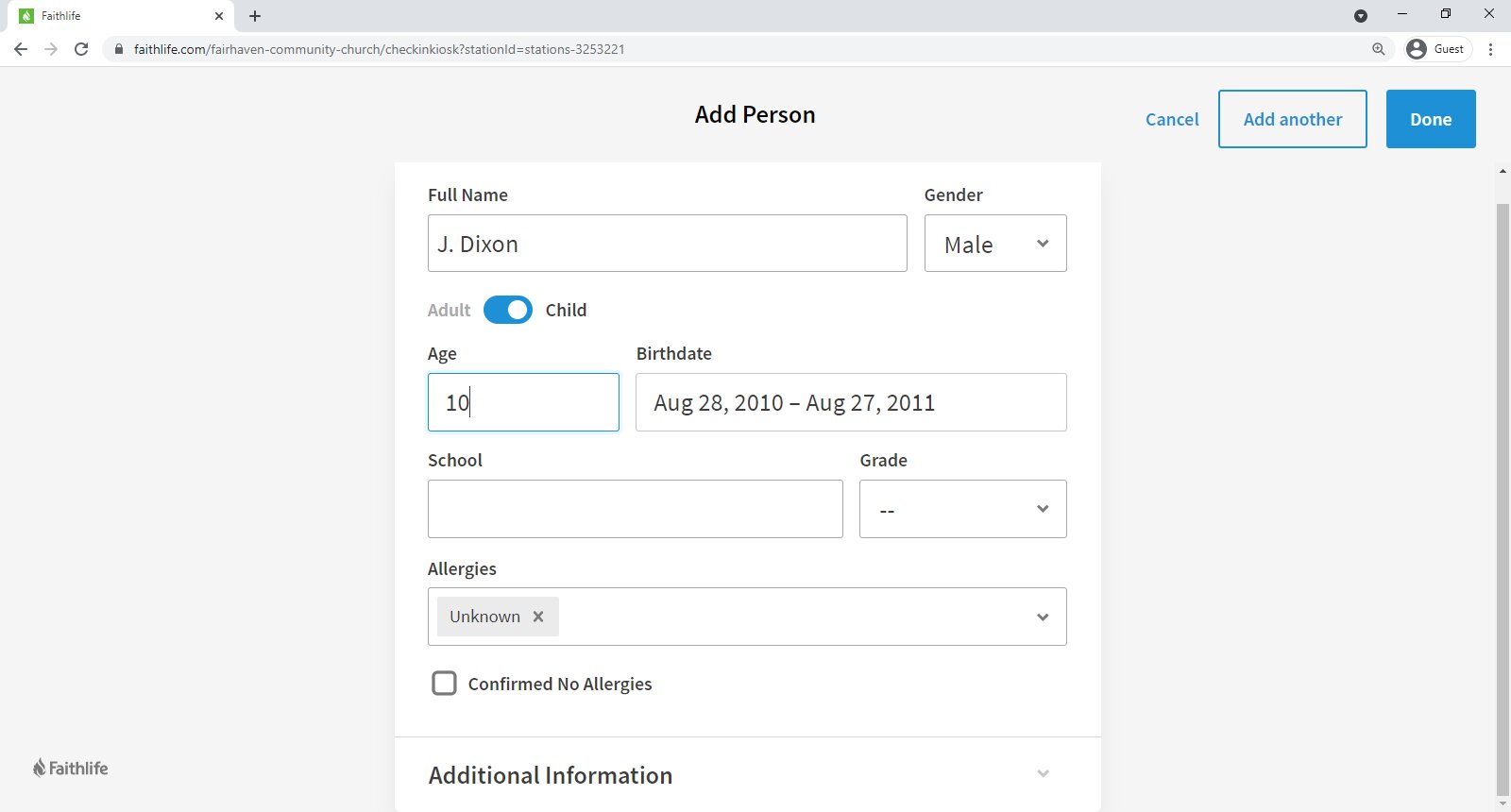 Additional Options
Click the edit icon

to access additional options.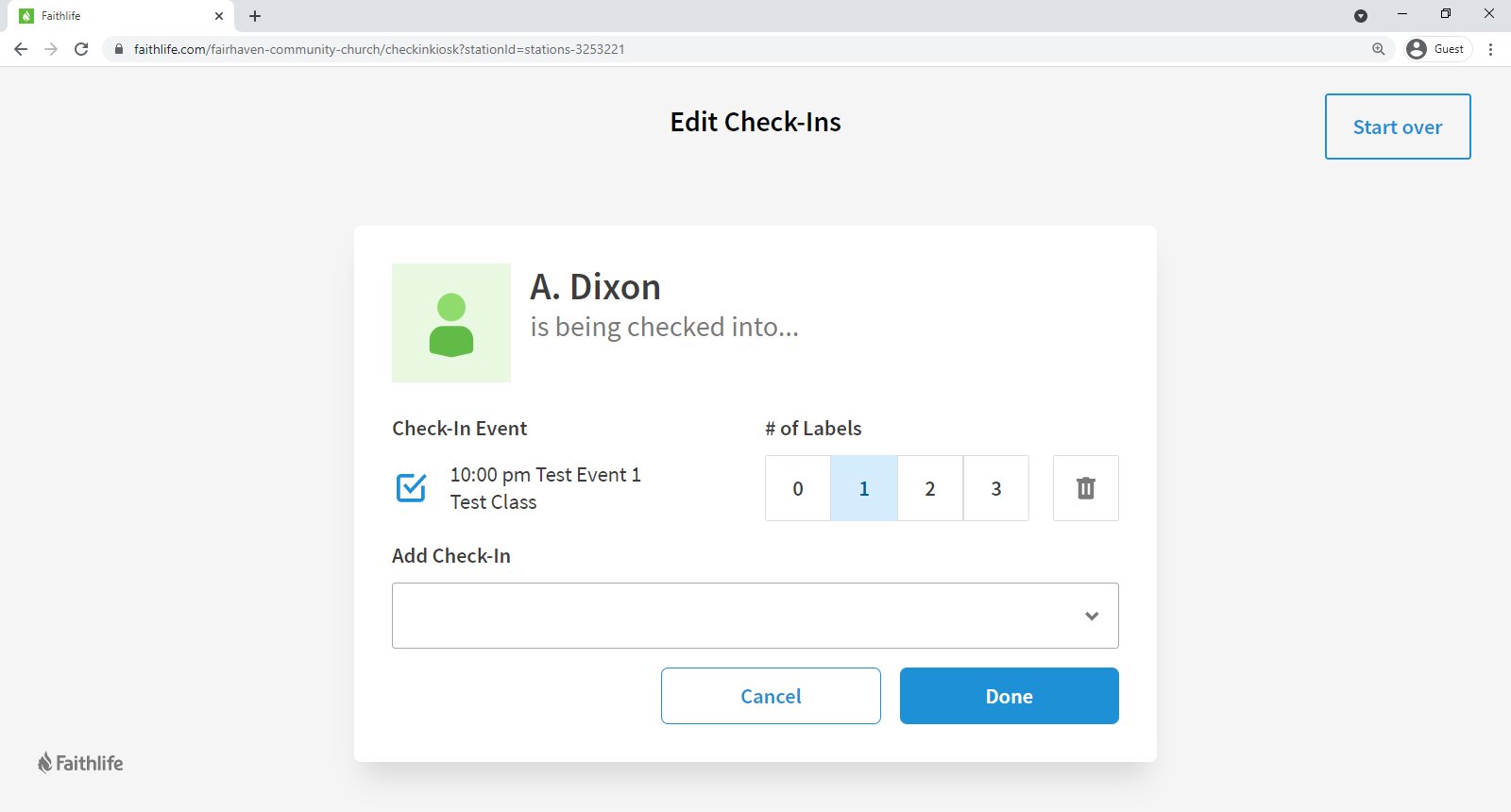 Multiple check-ins: If the child/attendee is checking into multiple events at the same time, they can choose additional check-in options with the Add Check In dropdown.
Label printing options: By default, kiosk check-in prints one label. To print multiple labels (e.g., one for the child, one for the child's bag, and one for the adult, etc.), select "2" or "3" under # of Labels. Learn more about label printing.
Remove check-in: To remove a check in, click the delete icon .